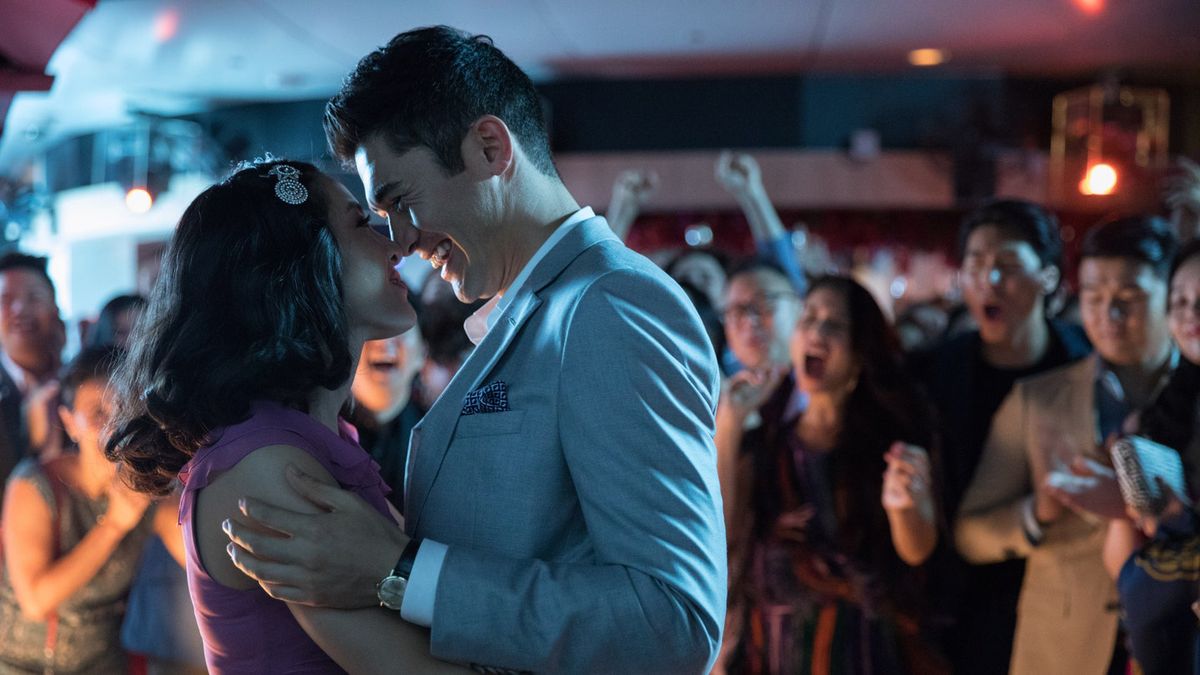 Culture
Because there's nothing more transformative than a tale of romance.
There's nothing I love more than a good love story. When I was on one of my earliest dates with my boyfriend, he announced that his favorite movie genre was romantic comedy, and I almost got up and applauded. Turns out that was somewhat of an exaggeration—he does love a good romantic comedy, but more in the vein of The Lady Eve or The Palm Beach Story. Those are both excellent films, but not quite what I had in mind.

I'm more of a When Harry Met Sally, Sleepless in Seattle, Coming to America kind of gal. And though I won't recommend those here because you've probably already seen all three of them a million times, they're always good go-tos when you need a quick reminder that all hope isn't lost in the world.

Ahead, fall in love with our favorite romantic TV shows, movies, and books to enjoy right now (kept to current shows and movies you can stream from Netflix, Hulu, HBO, or Amazon, for simplicity's sake).


---
---
TV Shows
---
Fleabag

The love story of season 2 is not to be missed. Few shows have delved into the territory of a woman falling in love with a priest—at least not well, and at least not with a hot priest—but Fleabag does, and it delivers. We won't tell you how it all works out, but suffice it to say, it's worth it to watch.



Call My Agent!

There are many love stories that come to light in this French comedy (which is a delight to watch), and they all get it right. By capturing love in all its forms, the show constantly reminds us of our humanity—and makes us laugh while doing so.



Love

Well, this is a roundup about love stories, after all. Season 1 of Love gives viewers a vicarious taste of the giddy feeling of falling in love as Gillian Jacobs and Paul Rust do just that. Seasons 2 and 3 are not as good as the first season, but they're still watchable—and you'll probably wind up watching them (just saying).


---
Movies
---
Crazy Rich Asians
Lots of things happen in this 121-minute romp through Singapore, but through it all, this is a
love story
—and a very romantic one, at that!
Constance Wu
and
Henry Golding
consistently show up for each other in a way that should inspire us all—and
Awkwafina
's antics keep things light and hilarious.
Long Shot
Watch
Charlize Theron
and Seth Rogen fall in love on-screen? Yes, please! Theron plays the Secretary of State to Rogen's bumbling but intelligent speech writer, and the unlikely duo wind up having more in common than one might think. This movie is unexpectedly intelligent and will leave you feeling uplifted—and giggly.
Chloe in the Afternoon
Eric Rohmer is famous for getting the intricacies of relationships right on-screen, and this is no exception. When a man who thinks his marriage is solid and sees himself as above an affair begins meeting a woman for so-called innocent conversations in the afternoon, the foundation of his marriage begins to tremble. (This one isn't available to stream for free, but it can be purchased via iTunes—and it's just so good we had to include it!)
---
Books
---
Normal People
The TV show of Sally Rooney's second book hits Hulu this Wednesday, April 29th, so you still have time to read the book. (It takes four hours and 24 minutes, according to Kindle, so you can definitely pull it off.) Rooney's encapsulation of young love rings true, and takes you right back to your own first love.
Giovanni's Room
Sometimes love stories are super sad. The story of a man engaged to a woman but involved in a passionate affair with a man in 1950s Paris captures a moment in time when the choice between love and conventional society was extremely complicated. James Baldwin's prose is sparkling.
Emma
If you haven't read much Jane Austen, you're in for a treat. A twinkly tale of a precocious matchmaker, Emma gets served in the end and finds out that…sometimes love finds you. Sorry, I know, super cheesy! But it's true!
Photo: Sanja Bucko
Want more stories like this?
Need a Distraction? The Best Shows, Movies, and Books to Delve Into
The Shows, Movies, and Books Our Group Chat Is Into Right Now
21 Funny Shows and Movies to Stream Right Now