21 Funny Shows and Movies to Stream Right Now
Because we could all use a little comic relief.
Culture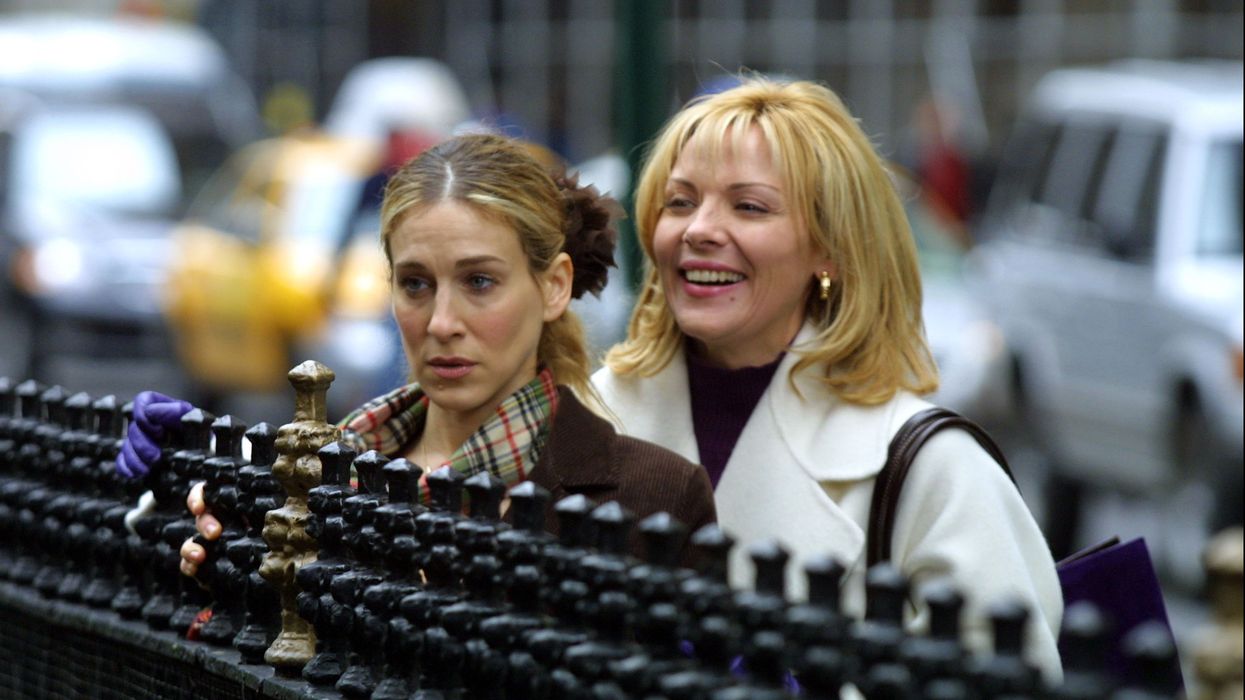 I'm not sure there's ever been a better time to have a Netflix account. And a Hulu account, and HBO Now, and Amazon Prime, and maybe even an
Apple TV+ account
.
We've spent some considerable time indoors in the past week—I started what I like to call "quarantine lite" last Wednesday. If you're lucky enough to be able to work from home, that takes care of a good chunk of your waking hours, but if you're anything like us, you're ready for a distraction by nightfall. And though
reading
is an excellent way to take a break from all the screens (anyone else feel like they're living their life on Zoom now?), some good old-fashioned Netflix time is a nice way to wind down from the daily chaos. (Chill optional.)
Ahead, we're sharing our favorite
lighthearted
shows and movies to stream right now. Though there are plenty of disturbing documentaries and intense dramas to choose from as well—
Lost Girls
and
The Trials of Gabriel Fernandez
are #4 and #8, respectively, on Netflix's top 10 this week—we're focusing on shows that are funny or upbeat to provide a bit of a respite in these unprecedented times. 
---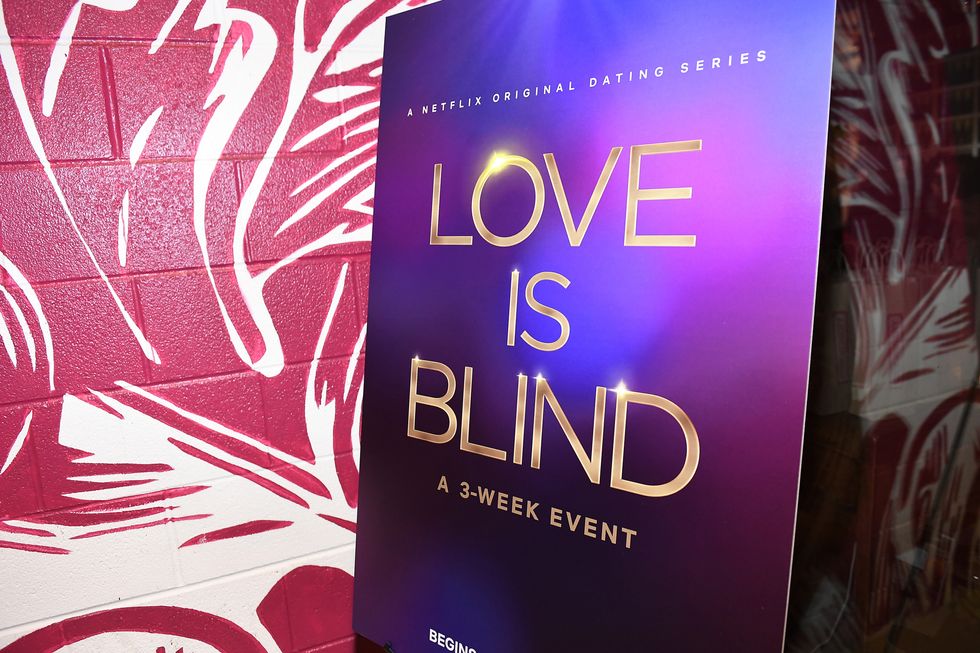 Photo: Getty
Love Is Blind (Netflix)

The premise: Singles volunteer to date without being able to see each other, with the expectation of finding someone, falling in love, and getting engaged without being able to see their partners. Also ranking on Netflix's top 10 list (#3), Love Is Blind captivated me in a way that I'm not super proud to admit. I'd be bingeing my way through it now, except for the fact that I've already watched all 10 episodes (OK, fine, plus Episode 11, the bonus reunion episode). It'll get you out of your head and into the heads of a bunch of truly all-over-the-place people. Reality TV at its finest.

Schitt's Creek (Netflix)

I caved and started watching this in the past couple of months (late to the party!), which means my boyfriend and I still have all of season 5 to savor. If you haven't watched this yet, I'm jealous. Following the misadventures of a wealthy family that loses their fortune and has to go live in a motel in an unfortunately named town might seem quaint at first, but give it a minute. The actors and the writing are so good, and it's one of the few shows that makes me LOL.

Dolemite Is My Name (Netflix)

I laughed all the way through this. Watch Eddie Murphy play seventies comedian Rudy Ray Moore, aka "Dolemite," his raunchy alter ego, and best of luck keeping a straight face.

Curb Your Enthusiasm (HBO Now)

Thank you, Larry David, for releasing season 10 this year. We knew we'd need a little humor this year, but we had no idea just how much we'd need when season 10 began. If you want to forget your troubles for a minute, just watch the ongoing saga of Larry David vs. Mocha Joe this season. If you're really feeling up for the challenge, just rewatch all 10 seasons again. That'll keep you busy—and laughing.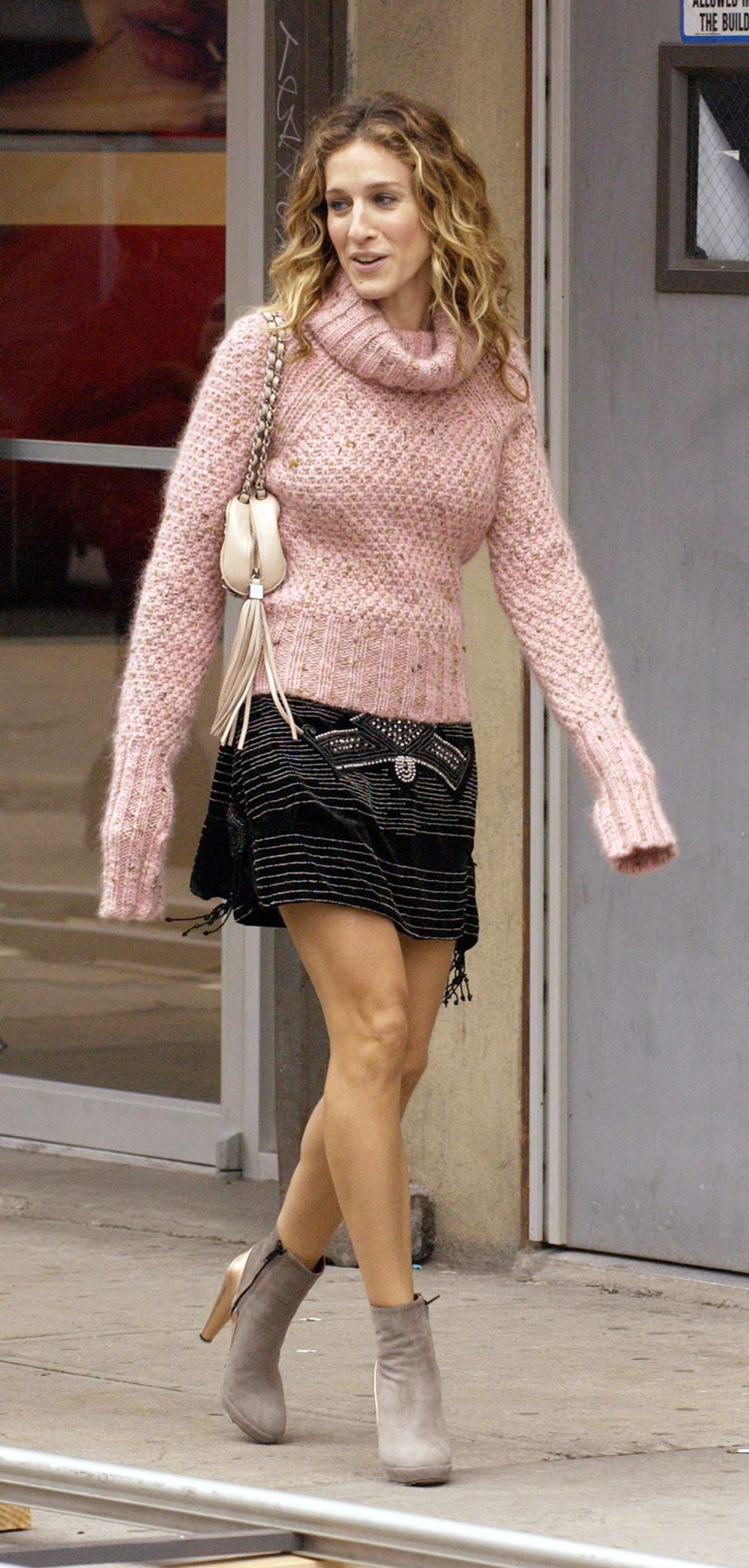 Photo: Getty
Sex and the City (HBO Now)
OK, some of these episodes have
not
aged well. But if you can watch this through the lens of the millennium, this is comfort food in the form of TV.
The Big Sick (Amazon Prime)
Based on a real-life love story, Kumail Nanjiani plays a comic who meets Zoe Kazan, a grad student, at one of his stand-up shows. But life isn't always just meet cutes and rainbows. This is a romantic comedy, but bring the tissues.
Brittany Runs a Marathon (Amazon Prime)
I saw this movie in the theater by myself, which is one of my favorite activities to do in the whole world. I didn't expect to like it as much as I did—I just had an evening free, and the timing lined up with my schedule. But I was pleasantly surprised, and it's the perfect distraction.
Lady Bird (Amazon Prime)
Greta Gerwig's directorial debut is funny, sweet, heartwarming, thought-provoking. Just do yourself a favor and watch it. Bonus: I'll always think of this movie fondly as the first film I ever saw Timothée Chalamet in.
Idiocracy (Hulu)
Luke Wilson waking up in 2505 to a vastly changed-for-the-worse world is funny, though it's also a little too close to home these days.
Election (Hulu)
A true classic: Reese Witherspoon as a conniving student running for school president.
National Lampoon's Vacation (Hulu)
Watch everyone's favorite family do what most of us can't do right now: take a vacation.
And a few bonus last picks, which aren't necessarily hilarious but are definitely lighthearted:
Call My Agent!
(Netflix)
Girlfriend's Guide to Divorce
(Netflix)
Younger
(Hulu)
The Bold Type
(Hulu)
The Good Place
(Hulu)
Love
(Netflix)
Arrested Development
(Hulu)
Crazy Rich Asians
(Hulu)
Hitch
(Netflix)
Photos: GettyWant more stories like this?
As Streaming Services Proliferate, Say Goodbye to Prestige TV
5 Women on What It's Actually Like to Work in Tech
What Is the Future of Technology?