Our Beauty Routines Are More Robust Than Ever—Here's What We're Using
Self-care in the age of quarantine.
Shopping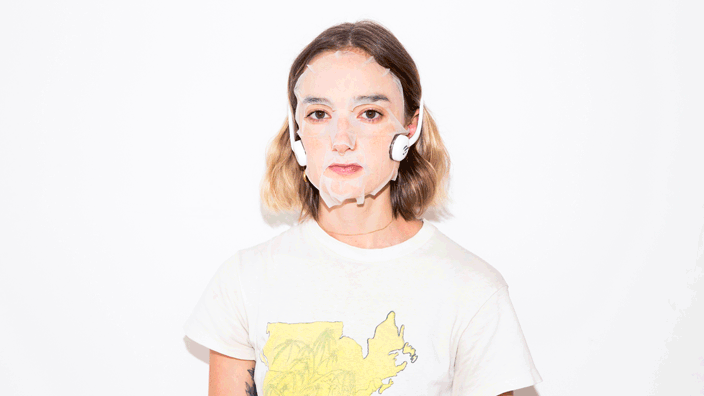 ---
Hannah Baxter
Senior Beauty Editor
We're over a week into our recommended time working from home, and it has been, in a word, brutal. New York is a city of hustle and bustle, so it feels wrong to be indoors and remote for so long. Still, my heart goes out to everyone who isn't able to work remotely and all the businesses that are suffering because of social distancing. Also, hi, friends and family, I miss your real-life faces. But beauty is both my job and my passion, so I'm diving deeper into my skin-care routine with all of these additional hours at my apartment. It's one of the best ways to take your mind off the current situation, in my opinion.
To start, I cleanse in the morning with a
gentle balm from Royal Fern
. Next up is a mask—I choose based on how my skin is feeling that day, but the
Caudalie exfoliating peel
is exceptional for getting rid of rough patches. I follow with a
hydrating toner from Renée Rouleau
and a
hyaluronic acid serum from Dr. Barbara Sturm
. Then it's on to the
Protocol vitamin C serum
because I don't want any dark spots to pop up as I sit by the window and soak in the sunshine. If my skin looks lackluster, I add the
La Mer Regenerating Serum
or the
Heraux Molecular Anti-Inflammaging Serum
. Are they fancy as f*ck? Yes. Worth it in these trying times? Double yes. My skin has never looked better.
Then it's on to a light and airy
Tatcha eye cream
, plus a moisturizer. The
B-Silk formula from Eighteen B
has my skin feeling particularly bouncy these days. Then obviously I finish off with
an SPF
because sun damage
can
happen, even through a window (that's courtesy of the UVB rays). If I want a little extra icing on the cake, I tap my favorite
plum face oil
on my cheeks and forehead. Then I settle into my work-from-home armchair for an afternoon of Zoom meetings.