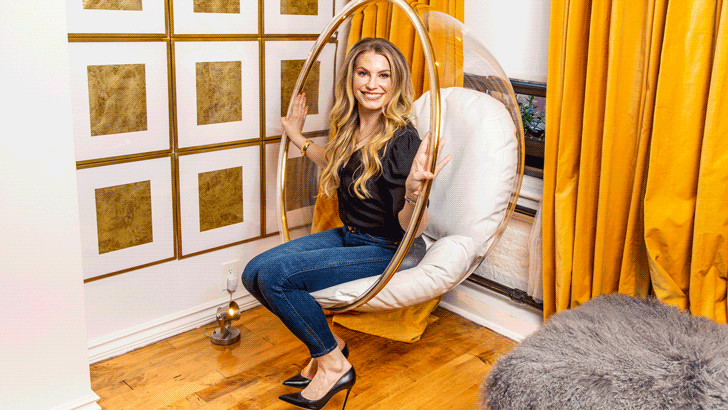 Skin
An Exclusive First Look Inside New York's Best New Facial Studio
Book an appointment while you still can.
Tim Buol
One of the best things about living in New York City is that there is absolutely no shortage of places to indulge in a really good facial. On the days when your skin is looking lackluster or your
cheekbones are hiding
beneath a few layers of puffiness, you can pop into a studio and have a lovely aesthetician get you back on the train to glow town. True beauty aficionados know, however, that not all facials are created equal. Finding someone who truly understands your skin and what it needs is the key to keeping your complexion healthy and radiant year-round. So when we heard that a new studio was opening just a few blocks from our downtown Manhattan office, we obviously had to check it out ASAP, and boy, are we glad we did.
Taylor Worden
is the founder and facialist behind the new
Taylor Worden Skin
, an airy and exceptionally stylish space for face and body treatments in New York. She has over six years of experience in the skin-care industry, training under none other than cult-favorite facialist and massage expert 
Georgia Louise
at her Upper East Side atelier. But her journey into skin care started when she was still a preteen undergoing rounds of Accutane for acne and visiting a facialist weekly back in her native Arizona. With her miles of long blond hair and clear, radiant skin, she's a walking example of the effectiveness of her skin-care philosophy and her passion for treating her clients to a "Taylor-made" experience every time they visit.
---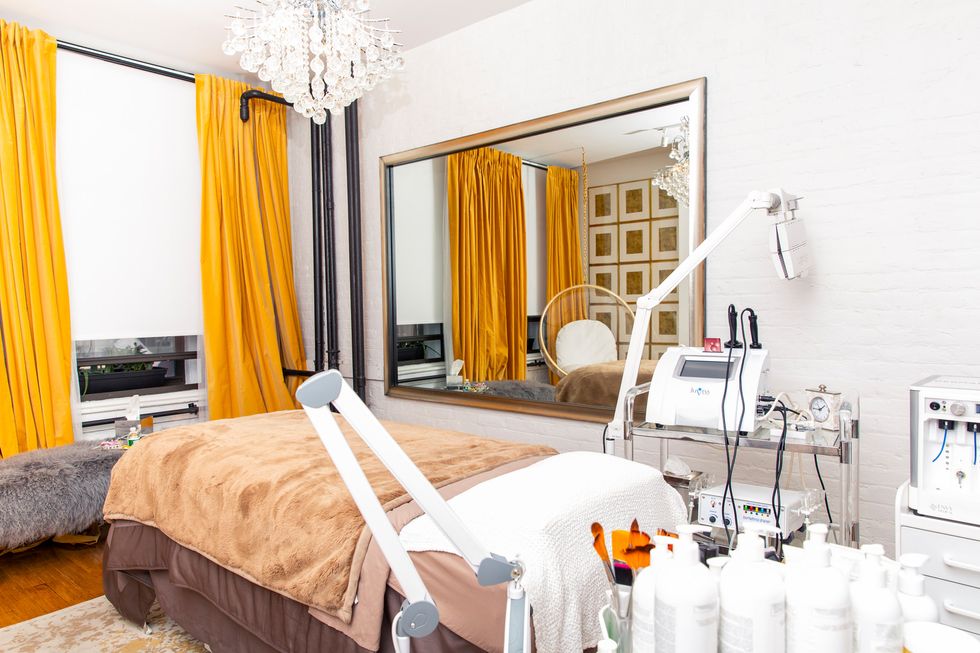 "Your skin definitely changes from month to month, so you need to go with the flow and do what your skin needs," she explains when we visit the space for the second time (she treated this editor to an 80-minute facial the week prior, and my skin is still glowing). "I'm definitely into some holistic things, but I also believe in doing Botox and stuff like lasers in between, as well."

In a city where the two approaches to skin maintenance are often distinctly separate, it's refreshing to see a professional who embraces a multi-prong approach without steering her clients toward one route or another. And after experiencing a treatment for ourselves and exploring the various machines, techniques, and products she loves to use in her work, it's abundantly clear that Worden's goal is simply to help her clients look and feel their best. I know I certainly did.

More about opening her first solo space, the treatments that make her studio unique, and the products she loves for achieving the best skin of your life, below.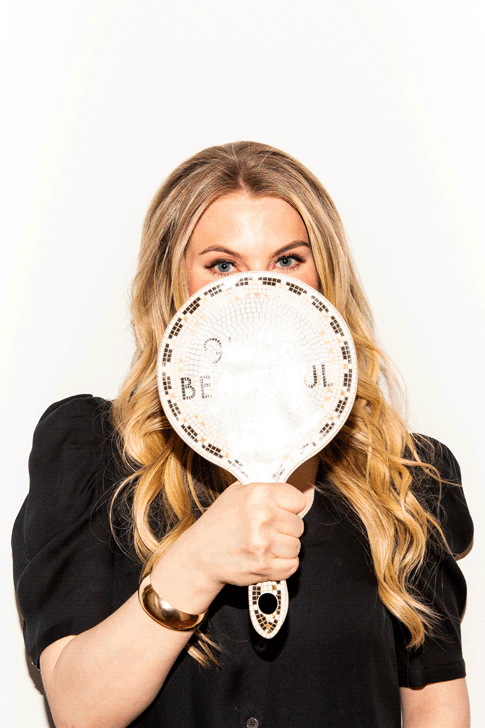 How do you approach a skin-care treatment for a new client?
"Well, if I see congestion or redness, then I do more extractions. Also learning what they have upcoming, like an event or big social thing, so we don't go too aggressive and do more lifting, like with the LTM (lift, tone, massage) [treatment]. That's where I use the microcurrent to lift the face, and then I do a lot of massage. That's a quick forty-five-minute facial. The Taylor-Made eighty-minute facial is customized, tailor-made, and is all about how your skin looks at the time. Also just learning what [the client] uses, what they've done for their skin."
Do you find that your clients in New York generally have a good sense of the products they should be using, or do you have to re-train them?
"I say half and half. Some people do, and then I still see people who use
harsh exfoliating scrubs
, which I just don't understand. But then they
wear sunscreen religiously
. [The industry here] is definitely becoming bigger, and more people are getting involved. It seems like every mother and daughter is creating their own regime in their kitchen, but it's great because more people are starting to care."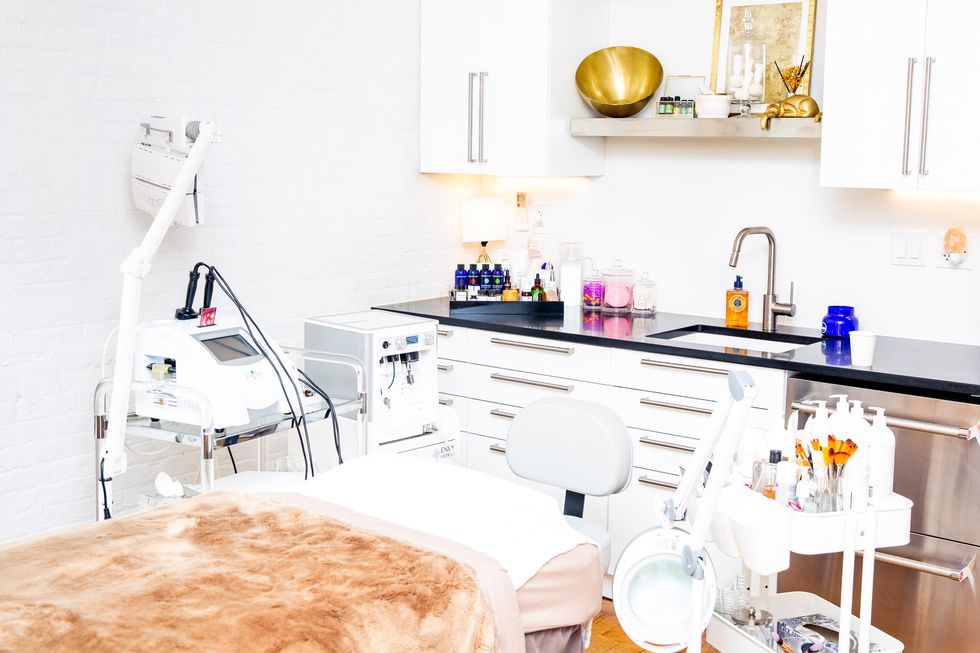 What was it like making the jump to opening up your own studio?
"It was really scary. I had a lot of meltdowns. But I have to say, it is one of the best decisions I have ever made. I'm so much happier. I walk to work, and I call the shots. I thought of every little detail, like having the cell phone chargers [for clients]. I definitely wanted downtown vibes [for the decor]. It all started with the concrete walls, or the concrete wallpaper, and the yellow couch, and it kind of just went from there. My mom helped me, which is amazing. She's a developer, and she likes to find everything for half the price. So we would go to Restoration Hardware, look at their things, and just copy it for half the price [
laughs
]. I also really wanted a swinging chair, just in case for photos. I love it. It's funny, all my clients come in and they're like, 'Oh my god, where'd you get that? My seven-year-old daughter would
love
that in her room.'"
What skin-care trends are happening right now that you feel are extremely over-hyped?
"Korean [multi-step] skin care. A 30-step program I think is just ridiculous. And all the snail [products]. I don't think anyone [needs] more than seven or eight [skin-care steps]. I hear some people that have twenty-five—less is more."
Are there any current trends that you really love?
"Micro-needling is really good. And
face massage
is one of the best things you can ever do for yourself. The whole buccal method—that's with the hands in the mouth, massaging the inside out—and the
lymphatic drainage
that's now becoming popular. Lymphatic is one of the best things you can do for your face and body. You should spend about ten minutes doing that. I would say doing it at night is better [than in the morning], before you go to sleep, because that's when everything happens [for your skin repair]. It's the best time to let everything soak in. In the morning, I like an ice roller if you're puffy. I love the whole Joan Crawford thing with the ice and the witch hazel. Like every morning just dumping it on your face. I love that whole theory."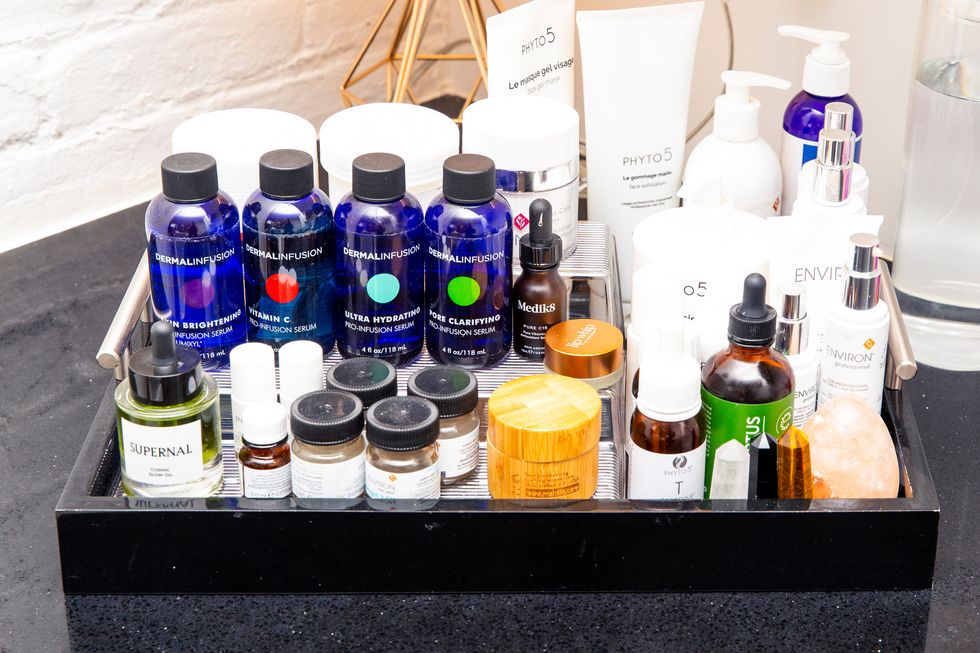 What sort of machines do you use in your treatments?
"The Biorhythmic Drainer from Switzerland, which is a lymphatic drainage machine. It can drain your entire body. It tones, it drains, it helps with cellulite. I have the Juvesa ProSkin from Raja Medical, which is the microcurrent biosonic LED light, oxygen, and microdermabrasion machine. And the Dermalinfusion, which is a liquid dermabrasion, so it's exfoliating as well as hydrating. And then I have the LED light for the face, and I have the LED bed, as well."
Tell us more about this light bed:
"It's a wellness bed. It helps with high blood pressure; it helps with pains, sores, or joint pain. NASA created it. A lot of athletes have it, so you just lay in it for 40 minutes [20 on each side], and it helps repair your whole system."
What products do you love to use in your facials?
"I love the Exquisite FB Masks. They have
the eye, the face
, and they also have the
neck and décolleté one
. That one's amazing. I love the
Supernal Cosmic Glow Oil
with the vitamin C because I think it leaves everyone's skin really dewy. I love the brand Environ. The
Revival Masque
is amazing; it's like a face-lift in a bottle. You put it on overnight, and you wake up and your face is really taught."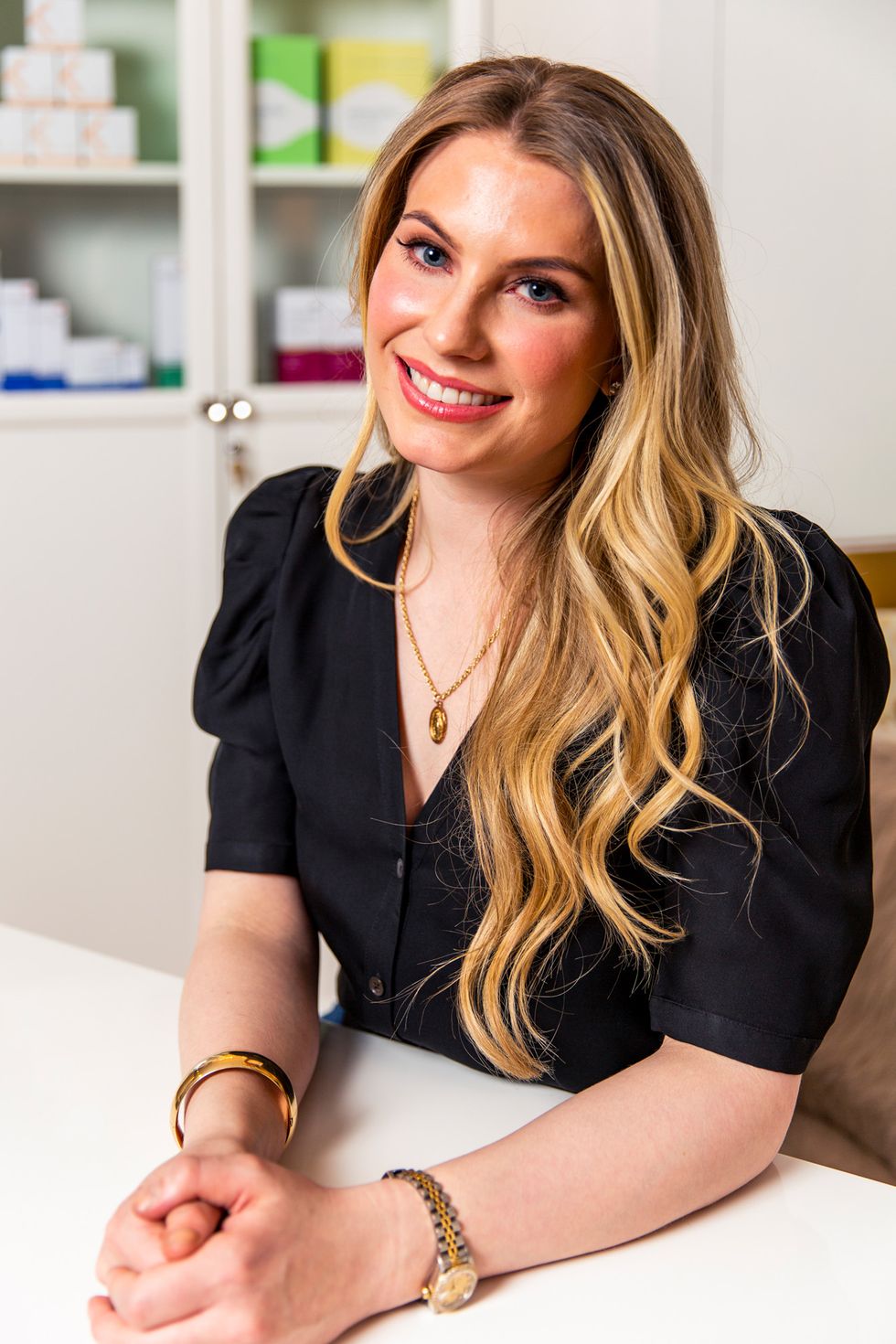 What is your daily skin-care routine?
"I always like to go to the gym first thing, but I like to tone my skin, put a serum on, and sunscreen. Then, when I come back, I do my whole regime: wash, tone, vitamin C. I like to double-cleanse with the
Environ Oil Cleanser
, and then sometimes I'll use a cream cleanser on top of it, or the
Elemis Cleansing Balm
. I do the
Environ Vita-Peptide C-Quence Serum 4
and Antioxidant Defence Creme. And then I like the
Protective Day Oil from Marie Veronique
. For vitamin C, I like Medik8 C-Tetra, and then SPF from either
Elta MD
or
Environ
."
What at-home skin-care tools do you recommend?
"I love the
Sarah Chapman face-lift massager
. I know it looks really creepy, but I love that. I also love suction cups. Especially when my skin feels really dry, I like to put oil on my face, and then I do the
Lure Glam suction cups
. They're from Amazon. They're for when you just need to get your blood flowing, since it's really hard to massage your own face sometimes, compared to when other people can do it. So you just move it along your jaw and face like you would with any other lymphatic drainage [technique]. Also the
Lanshin Gua Sha tool
is amazing."
What tips do you have for clients to maintain the glow they have after a facial?
"Exfoliate a couple times a week. I like the
Biologique Recherche P50
. Definitely washing your face really well at night. And seeing me monthly, because your skin changes constantly. And a lot of my clients are traveling, and they go here and there, and it makes them really dehydrated. Or they went skiing for two weeks and now their skin is chapped and they're trying to use retinol, which I told them not to use."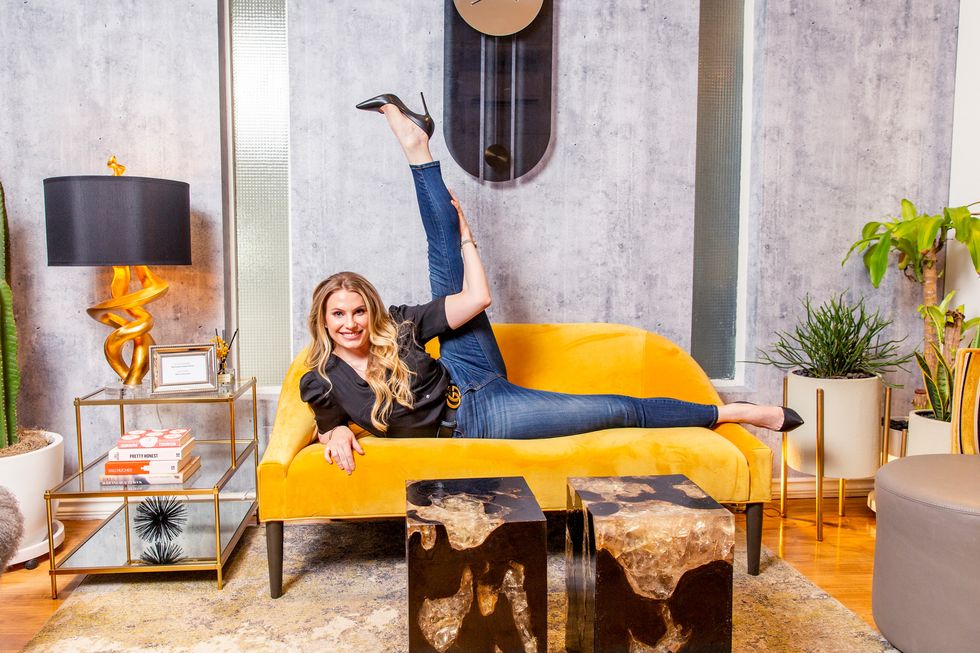 Are you not a retinol fan in general?

"I am a retinol fan, I totally believe in it. You should apply it everywhere, even around your neck, chest, and décolleté. I put it on my body, breasts, butt, everything. But you really need to know when to use it; people always want to put it on before they go to the beach, you know what I mean? It's just something that people just don't understand, you really have to drill it hard into their heads. It can burn! Especially with skiing and all of the windburn and all of that."

If you could only use three types of skin-care products for the rest of your life, what would they be?

"That's really hard. Well, definitely sunscreen, because that's just going to protect everything. Probably retinol, and then just a really good cleanser."

Any other tips for the skin-care novice?

"I always tell people don't start a whole bunch of new products at once. Whenever I have someone come in, if they want to change up their routine, I'm like, 'Finish with what you have, and let's start you with one product and go from there,' because everyone wants to change everything at once, and you can't. You have to give that product six to eight weeks to see if it works for your skin. And then you can start on another one."