WWWRN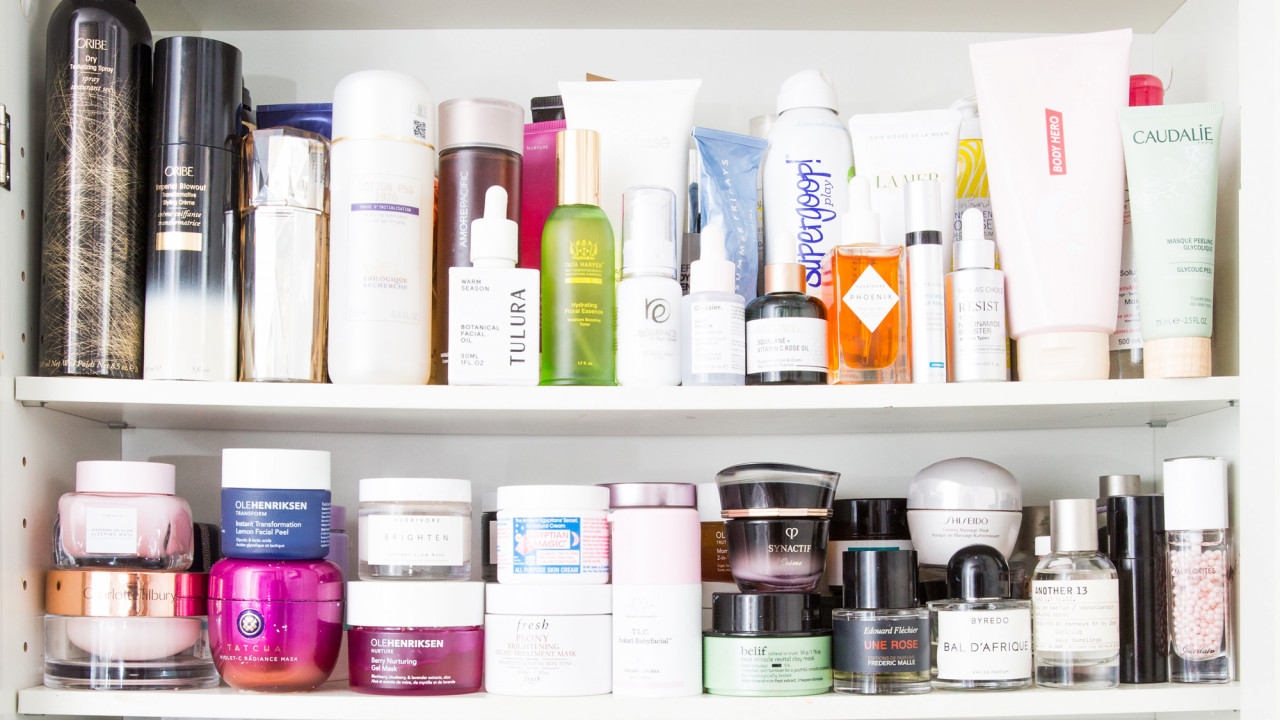 How Beauty Insiders Rehab Dry Winter Skin
Must-have products and treatments that will get you glowing for spring.
As spring's arrival inches closer by the day, we're scraping the last of our ultra-hydrating moisturizers from their jars and slathering our skin in hyaluronic acid for added moisture—anything to keep dryness and flaking at bay. But with warmer temperatures seemingly within our grasp, we want products that can also help our complexions feel refreshed and supple again. Think exfoliators and serums that can buff, polish, and nourish to the point that we no longer look like sallow creatures who haven't seen the sun in eight weeks.
No one understands this better than beauty editors, so naturally, we polled a few friends to see what they love to use during the last few weeks of winter, plus any additional treatments or products that can help rehab their skin for spring.
---
Kayla Greaves
Senior Beauty Editor, InStyle
"Winter weather makes my skin extremely dry, sometimes to the point of flaking and peeling. For spring, I want my skin to feel supple, refreshed, and blessed again, so I focus on exfoliation and moisture at night when my skin's in repair mode. I start off by using Boscia's Clear Complexion Cleanser with FOREO's Luna 3 Mini to gently get rid of dead skin daily, as well as Sand & Sky's Australian Pink Clay Flash Perfection Exfoliator, a physical scrub, on any extra-flaky areas (mostly around my nose). I follow up with epi.logic's Master Plan Serum, which contains growth factors to help with cell turnover, and Dr. Barbara Sturm's new Night Serum. It gives me an amazing glow in the morning. I finish off with La Mer's Crème de La Mer, and if my skin is extra thirsty, I layer Drunk Elephant's amazing F-Balm Electrolyte Waterfacial Mask on top, as well as Aquaphor around my nose."
---
Carly Cardellino
Freelance Writer
"I'm a high-low girl when it comes to fashion, and that carries over into my beauty routine as well—whether my skin is flaking TF off or not. This winter, though, my skin has been particularly dry and itchy, so I've been leaning on Skinceuticals Triple Lipid Restore 2:4:2 cream for my face (it has skin-quenching ceramides and fatty acids that help keep your skin barrier in one very intact piece). For my body, I use Dove Sensitive Skin hydrating body wash in the shower (I don't keep the water too hot either—this is important, or else you'll dry your skin out further), and then I fully slather myself in either First Aid Beauty Ultra Repair Cream or CeraVe Moisturizing Cream from the neck down.
"As for my go-to winter treatment this season, since my skin is insanely dry, I get the Aquagold treatment from Laura Dyer, PA-C, on the Upper East Side. My friend Kara recommended it, and it didn't disappoint. Per Dyer, 'It's a microchanneling device that allows for the custom infusion of results-driven ingredients to be deposited directly into the skin. In my proprietary blend of customized infusions, I use two different types of hyaluronic acid products. HA molecules hold 1,000 times their weight in water, so when it's deposited throughout the skin on a micro level, it helps increase hydration levels, leaving the skin glowing and radiant—it also helps plump up small lines and shrinks pores.' Oh, and the results last three to four months—no downtime."
---
Faith Xue
Editorial Director, Byrdie
"My skin (much like my wardrobe) gets confused during the transition from winter to spring and usually revolts in the form of random breakouts and excess oil production. I've never been one to get regular facials (surprising, I know, given my job), always considering them more of a treat for my skin rather than a necessity. But after a recent trip to facialist Sofie Pavitt, I've changed my mind. As the weather gets warmer, I like to think of my skin as a butterfly emerging from its cocoon. It needs to shed its old layers to emerge shiny, bright, and new. Pavitt's facial made my skin look clearer and glowier than it's looked all year, and I learned that gentle exfoliation is key to dealing with random breakouts—not just dousing it with spot treatments or masks.
"Thus, I've been easing my skin from its dull winter state with a new exfoliating cleanser I love called Reflekt—it's made with perfectly rounded jojoba esters to gently exfoliate, and I swear my skin has never felt and looked more like a lightbulb (in a good way). Then I like to add a big dose of hydration via Then I Met You's Birch Milk Refining Toner, which has a milky formula that's full of AHAs and PHAs to help with skin texture, but also marshmallow root and squalane to plump and hydrate. Lastly, I love a good hydrating mask. I recently traveled 24 hours to Australia and immediately reached for my Circumference Hydration Mask, which feels like a cloud. I slather it on my face like I'm icing a cake, let it sink in completely (around 20 minutes), and then rinse the excess off. I swear it looks like I just got a facial every time."
---
Caitlin Kiernan
Beauty Director, Star & OK! Magazines
Part of the series:
WWWRN