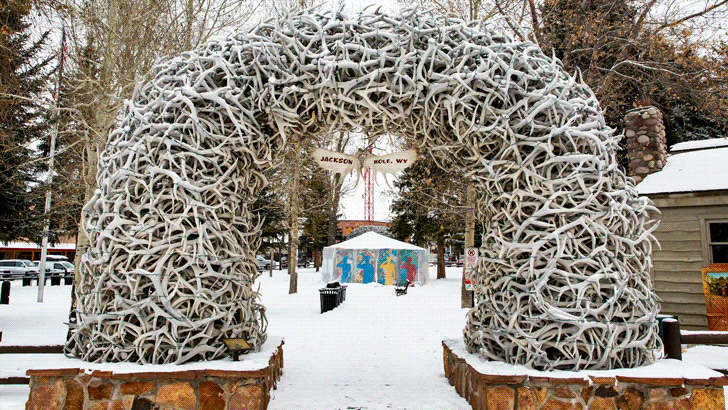 Travel
A Winter Getaway Guide to Jackson Hole, Wyoming
Skip your beach vacation this year.
We're calling it: Jackson Hole is the place to visit this year. And our favorite time to visit Wyoming is in the winter (we learned that *very* quickly when we headed there with our
Kith
friends last month). And wait! Before you close this window in search of a beach vacation, hear us out, because this city has a lot more to offer outside of skiing and snowboarding. Below, our guide and tips on how to have a luxurious winter getaway in Jackson Hole. Just don't forget to pack your snow pants (and all
the warm accessories to match
).
---
The world-renowned Aman resorts are an obvious choice when it comes to places to stay, and the Amangani in Wyoming is no exception. It sits at the foot of the Teton Mountains, 2,135 meters above sea level (worth your ears popping on the drive up) and just 15 minutes outside the town of Jackson. Every room at the resort is a suite with views of mountains and lush landscape, and if you peek out the doors near the main dining room, you'll find a heated infinity pool and hot tub overlooking that same terrain.

To be honest, the entirety of your vacation could be spent at Amangani, and you wouldn't be remiss. Fill your days with nearby horseback-riding adventures, wildlife viewings, and tours of Yellowstone and Grand Teton national parks. At night, head to the spa at the resort, and treat yourself to a hot stone massage, a relaxing facial, or just some chill time in the steam room. Pro tip: No matter what, you have to order the hotel's freshly baked cookies at some point during your stay.
We're going to assume that if you're heading to Jackson Hole for a winter getaway, you're likely going to hit the slopes. Hey, if you're solely an aprés skier, we won't judge, either! But take it from us: This resort, which is spread across two mountains, is jaw-to-floor beautiful and brimming with hills for all skill levels. If you want to get crazy (and are highly skilled), you can head to Corbet's Couloir, the resort's famous expert ski run for the ultimate adrenaline rush.
Nestled on a little side street in the town of Jackson sits Glorietta, a delicious and authentic Italian restaurant. It's cozy and homey—a place that you could easily spend all night. The real MVP, however, is their menu of homemade pasta. We loved the spaghetti and the ricotta cavatelli, and pairing it with a glass of wine isn't a bad idea, either. If you're not in the mood for pasta, go for the Scottish salmon and dry-aged wagyu ribeye.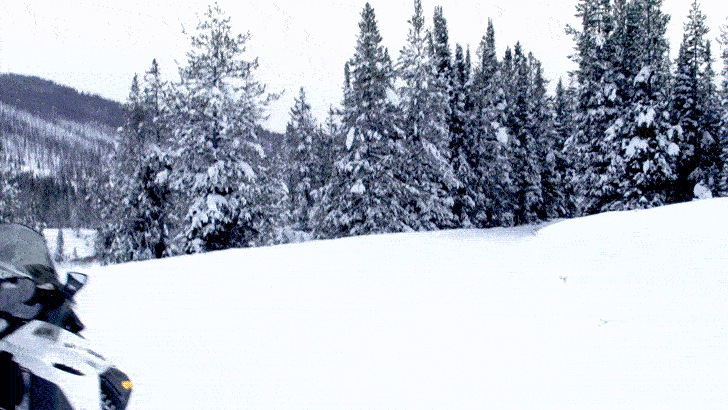 How does a snowmobile tour throughout Grand Teton National Park with a pit stop for a dip in a natural hot spring sound? Pretty amazing, we know.
A trip to Jackson Hole wouldn't be complete without a stop at Million Dollar Cowboy Bar. Located directly in the town square (a quick 10-minute walk from Glorietta), the bar has been a local watering hole since opening in 1937. Legendary acts like Willie Nelson have even graced its stage, and every Thursday you can join in for free Western swing-dancing classes. The bar itself is something to be seen, decked out with everything from horns to moose heads to a stuffed mountain lion. You can even grab a seat on the horse-saddle bar stools for an order of the Blazing Saddles spicy tequila and pomegranate cocktail.
GRAB SOME LOCAL MERCH AT LEE'S TEES
In the market for a good merch tee? Lee's Tees is a must-visit. There's no shortage of kitschy souvenirs like graphic tees, key chains, and stickers.