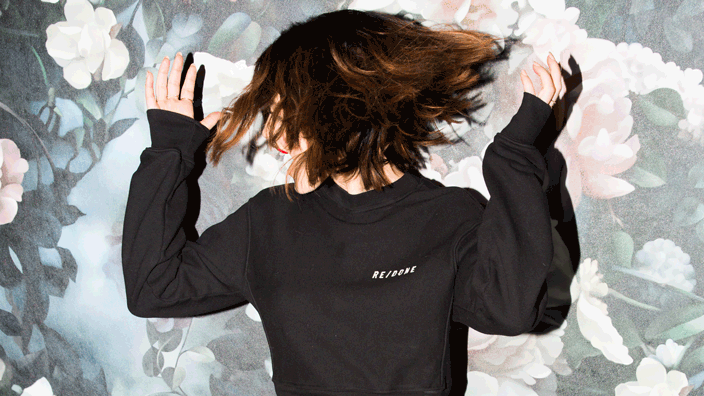 Hair
Plus, how to style them.
They say all trends are cyclical. Whether fashion, makeup, or hair, what's hot today was hot once before. That's certainly true for hair trends in 2019, which threw it back to the 1990s. We're talking chunky highlights, fabric headbands, and ultra-straight strands. No look, however, was more pervasive this year than the
blunt bob
. Every It Girl from
Kaia Gerber
to
Lucy Hale
to Kim K was seen sporting the cut.
So what's next for hair in 2020? Will we continue to worship at the feet of '90s minimalism? Will we dig deeper into the ghosts of hairstyles past? Or will we look to the future?
The answer is: all of the above. Don't worry—we've got you covered. We've enlisted three of the country's hottest celebrity stylists to help navigate the trends: Alex Brown (Kendall Jenner,
Ashley Tisdale
), Carly Walters (Sophia Bush, Riley Keough) and Nunzio Saviano (
Olivia Culpo
, the
Today
show's Bahar Takhtehchian). Here are their tips for 2020's hottest cuts and styles.
---
---
Fine Hair
---


Fine hair is both a blessing and a curse. On one hand, it's soft, smooth, and quick to dry. On the other hand…it can easily look greasy and flat. Here's how to cut and style to help your hair look its best in the coming year.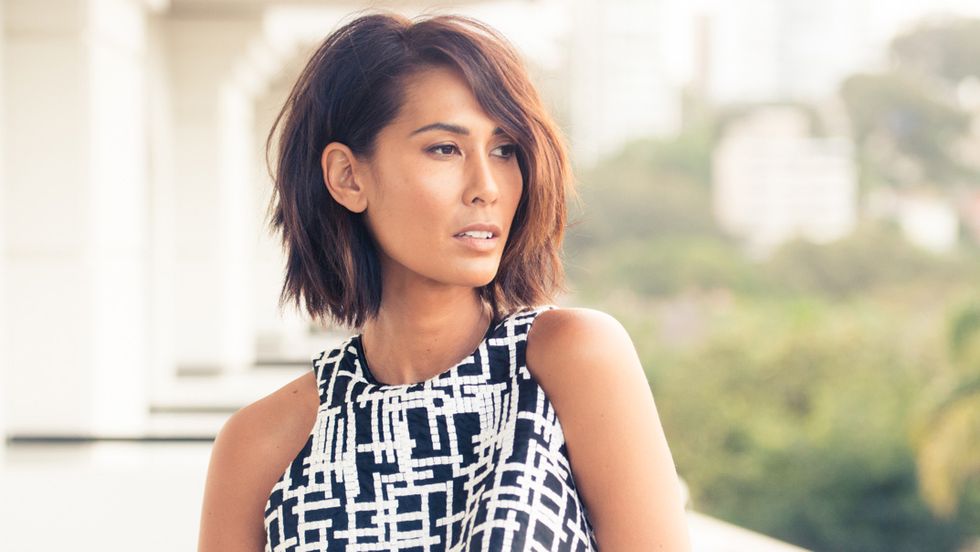 How to Cut

Nunzio Saviano: "Regardless of length, people with fine hair need to keep whatever existing density they have. That means blunt cuts with less layering and face framing, both of which can make hair look thinner than it already is."

Alex Brown: "For short hair, I recommend a blunt cut to the chin. Longer hair, on the other hand, requires a single-length, blunt cut with slight face framing."

Carly Walters: "Two words: blunt lob."



How to Style

AB: "For short cuts, blow-dry with a round brush, and tuck the ends to create a trendy 1990s bob. For long cuts, wrap sections of dry hair around a curling iron—leaving out the ends—for an effortless wave."

CW: "Use dry shampoo on freshly clean, dry hair. It will soak up some of those first oils and help your style last longer between washes."


---
Medium Thickness with Some Wave
---


It's the most common hair type, but that doesn't necessarily mean it's easy to style. The biggest issue with medium-thick waves is learning how to embrace your hair's body without chaining yourself to heat tools. Here's what you need to know for your hair in 2020.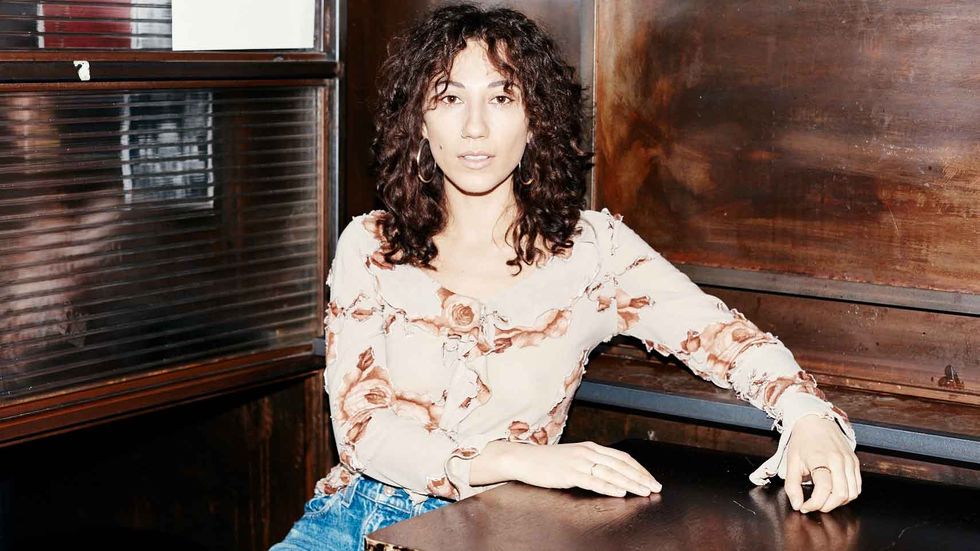 How to Cut

AB: "For medium-thick, wavy hair, I recommend a blunt cut to the collar bone with slight texturizing on the ends. This length is so stylish, but can still be pulled into a sleek bun or ponytail."

NS: "Whether short or long, the best cut for this type of hair is one that incorporates a deconstructed, 1970s texture. We're talking shags, soft pixies, and soft bangs that allow for carefree air drying with minimal styling."

CW: "I love to see our industry embrace natural curls and waves. A great cut for this type of hair is one that uses choice layers to enhance natural texture. Layers make the cut easier to wear, regardless of length."



How to Style

NS: "Air-dry with softer, more pliable products—like styling cream—to create a glossy finish with minimal frizz."

CW: "Air-dry, then use a curling iron to enhance the natural curl pattern of a few select pieces. Finish with a cream to smooth frizz and define texture."


---
Tight Curls
---


Is there anything more attention-grabbing than a full head of natural curls? No. But then there's frizz and dryness to tackle. Those of us who want to look like we woke up with a head of perfectly defined texture? Well, we usually need to fake it. Here's how to cut and style.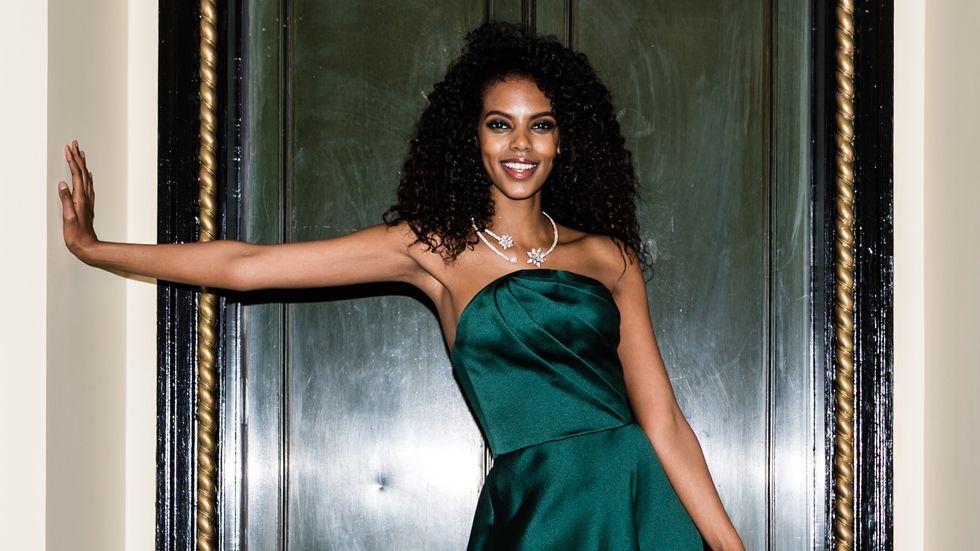 How to Cut
CW:
"Length aside, an oval-shaped haircut with long layers is great for anyone with tight curls who loves volume. For longer cuts, it's best to remove weight from the bottom layers while keeping the top layers full. This allows the hair to lay nicely while maintaining volume."
AB:
"A shoulder-length cut with a full fringe makes curls look chic. And for longer hair, the Carrie Bradshaw is
always
on trend if it's cut and styled right. Long layers help to give your curls natural bounce and shape."
NS:
"Curly bangs are here to stay. Classic layers on a head full of curls is the look of 2020 on any length of hair. The longer the hair, the longer the layers."
How to Style
NS:
"The first rule of curly hair is to give up your towel and dry using paper towels. Regular towels increase frizz because the material is too rough. Instead, use paper towels to squeeze out excess moisture. You should also shampoo less, condition more, and be sure to use silicone-free styling products."
CW:
"Apply a hair mask, then braid your curls [if they're loose enough]. You'll look totally styled while your hair gets moisturized. You can also use a diffuser on areas where the curl needs to be enhanced."
AB:
"Don't rinse all of the conditioner out in the shower, [so] your hair will air-dry soft and bouncy. Sleeping with a silk pillowcase or hair wrap will also prevent frizz-causing friction."
Want more stories like this?
7 Hair-Fragrance Mists to Try
Getting Ready with the Radio City Rockettes
Everything You Ever Wanted to Know about Buying a Wig