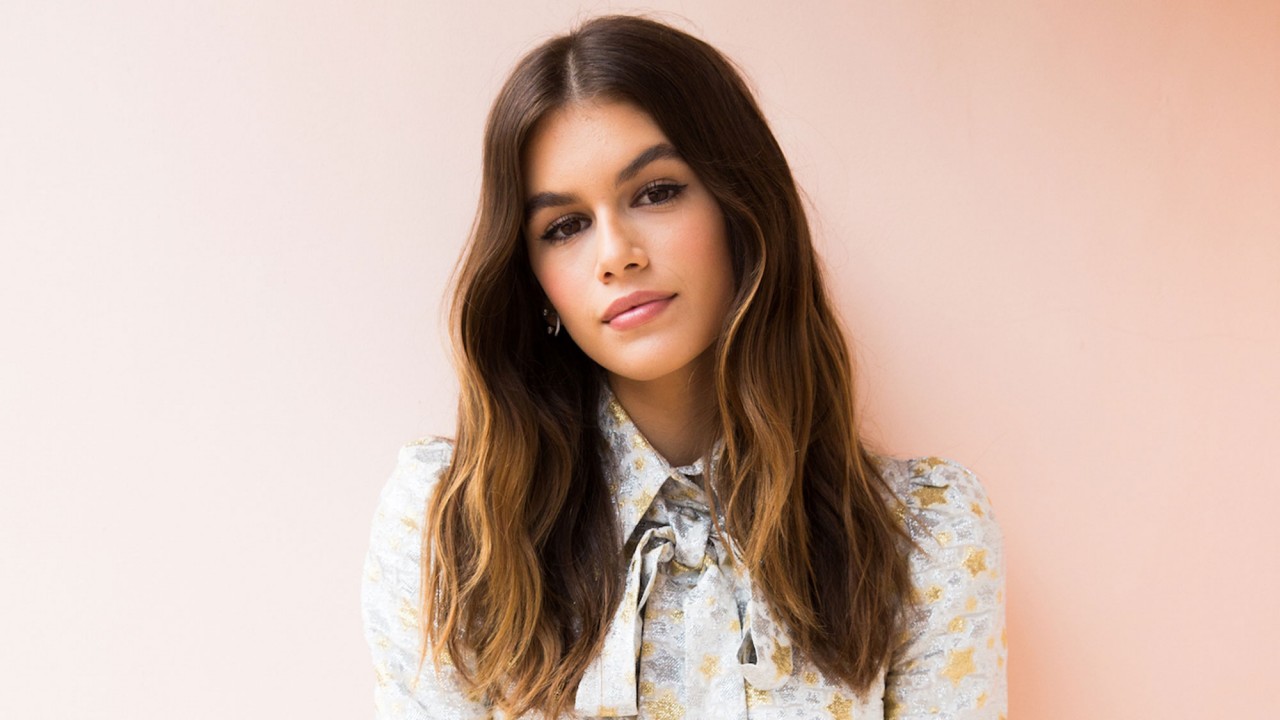 How Kaia Gerber Really Feels When You Ask about Her Mom
Plus, the Snapchat filter she can't get enough of, her last meal, and number one Netflix obsession.
It's been a minute since we felt on the same wavelength as a 15-year-old, but then again, not every 15-year-old is *quite* like Kaia Gerber. The face of Marc Jacobs Daisy didn't just fill us in on her beauty routine (and her go-to trick for fluffy cool-girl brows)—we also asked her all about her Netflix habits, the last thing she Googled, and what's currently blaring from her earbuds. Instant "I'm still cool! I still get it! Right?!" reassurance below.
The last thing she Googled:
"Puppies! When I'm stressed out, I just look up photos of puppies. And then everything's fine. [laughs]"
Her favorite person to follow on Instagram:
"My brother. Or else I don't know what he's doing! I look at his story to know where he is."
Her favorite app:
"Probably Snapchat."
Her favorite Snap filter:
"You know the one that makes your face really small, but your mouth look huge? I feel like that's how I'm meant to be, as a person. That's how I was meant to be born."
Who she'd swap closets with:
"David Bowie."
What she's listening to right now:
"Probably all of Khalid's album. He's so good, and he's the sweetest person in the world—I'm obsessed with him."
Favorite guilty pleasure:
"I think I've watched everything on Netflix. It's gotten to the point where I go through it, and I'm like, 'I've finished this, I've finished this, I've finished this...' I just finished 13 Reasons Why, so now I'm on the hunt for a new show. And I love The Get Down. It's so good. The set and costumes are amazing."
What people say when they recognize her:
"They'll just kind of stop, and be like, 'Are you Cindy Crawford's daughter?' And I'm like, 'I'm Kaia, nice to meet you, I do have a name.' But that doesn't happen too often."
Her last meal:
"Pasta. Just a bunch of carbs."
Her dream dinner party guest:
"Audrey Hepburn. One-on-one."
The biggest misconception about her:
"That I don't work hard, because I do. I wish people would acknowledge that, and that this hasn't come easily."