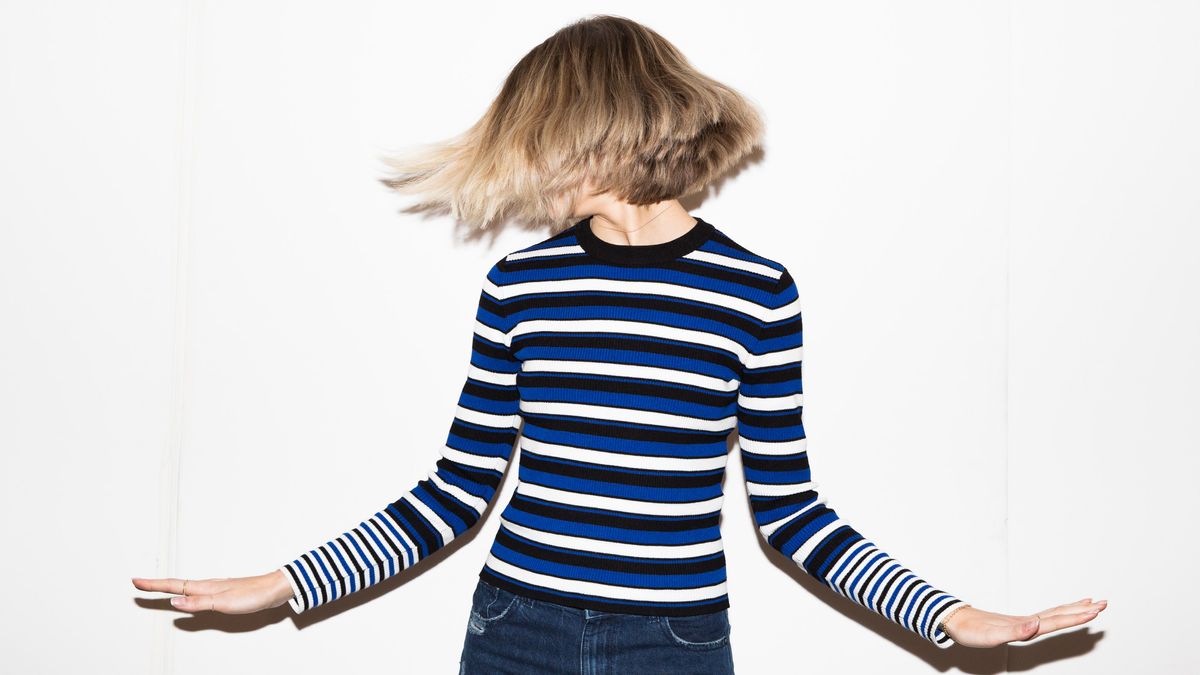 Hair
Thanks to hairstylist Bryce Scarlett, I finally have the bob of my dreams.
Alec Kugler
Setting all illusions of humility aside, it's safe to say that I've always had really good hair. Everyone from hairstylists to randos on the street have told me as such, and for years I grew accustomed to people associating me with my naturally thick, fine, surfer girl waves. The upkeep was minimal (lightly spritz with an apple cider vinegar spray and sleep on it damp), so I'd thrown any additional hair effort into achieving the perfect beige-y, Scandinavian blond. But I work in fashion and beauty, and that means that merely feeling *content* with my look isn't enough—I need something shiny and new on the regular. I just wasn't sure what I wanted quite yet.
Fast-forward to eagerly watching the Oscars red carpet in my Brooklyn apartment. Eventually Margot Robbie rolls onto the screen, looking every bit the movie star in pale pink CHANEL couture, but I didn't notice any of it—except for her hair. That painfully chic, wavy blunt bob, both effortless and coiffed at the same time. I set down my second glass of wine and frantically texted our beauty director, Katie: "I NEED MARGOT ROBBIE'S HAIR NOW!!" She replied with some iteration of happy emojis and exclamation points, and thus project hair chop had officially begun.
The next morning, after the waves of Cabernet had left my system, I glanced in the mirror at my extremely long (full mermaid-covering-the-boobs status) hair and wondered, "If it ain't broke…" Why this need to chop off so many inches when I wasn't, say, recovering from a bad haircut? But rather than identify the root of this newfound beauty obsession, I showed up to work armed with a game plan—find the hairstylist who gave Margot Robbie this perfect 'do, and convince him to do the same to me.
---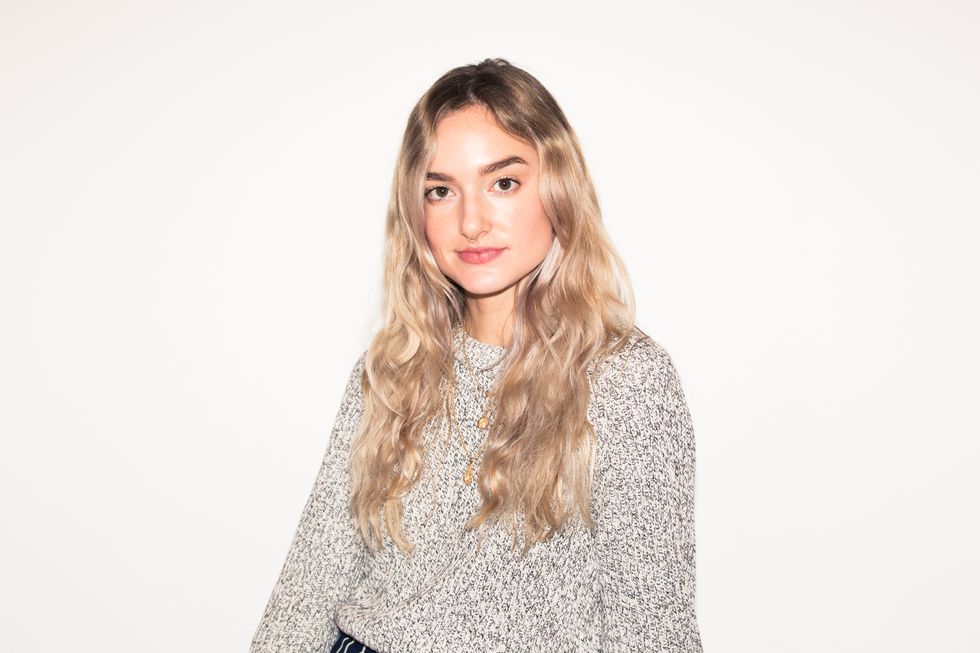 Bryce Scarlett is the mastermind behind many of the actress' most iconic looks, including the Oscar's bob, and he was (hallelujah) more than willing to visit our SoHo office and chop off all my hair. After he and his team at Moroccanoil triple-checked whether I was absolutely sure (even they could see that my hair was pretty damn good already), I sat stick-straight on a stool and watched as roughly 14 inches of blond waves tumbled to the floor. No dramatic ponytail to hold, no drumroll, no freaking out. As if on cue, Scarlett revealed how excited Robbie had been to chop her hair the morning of the Oscars. All I needed to do was channel my inner Margot.
Rather than face a mirror while my bob was trimmed and shaped, I was mirror-free, and chatted with the steady stream of co-workers who popped in to assess my transformation—usually accompanied by some form of slack-jawed dismay. Friends DM'd my teaser Instagram stories, demanding to see the finished product. Suddenly, my neck felt bare and vulnerable without the weight of all my hair, and as the hot gasp of the dryer hit my skin, I wondered if I had made a terrible mistake. But as any woman who's made the short-hair leap knows, there's a point of no return, and I had crossed that well over an hour ago. Before I knew it, Scarlett was handing me a mirror, an elated, expectant look on his face.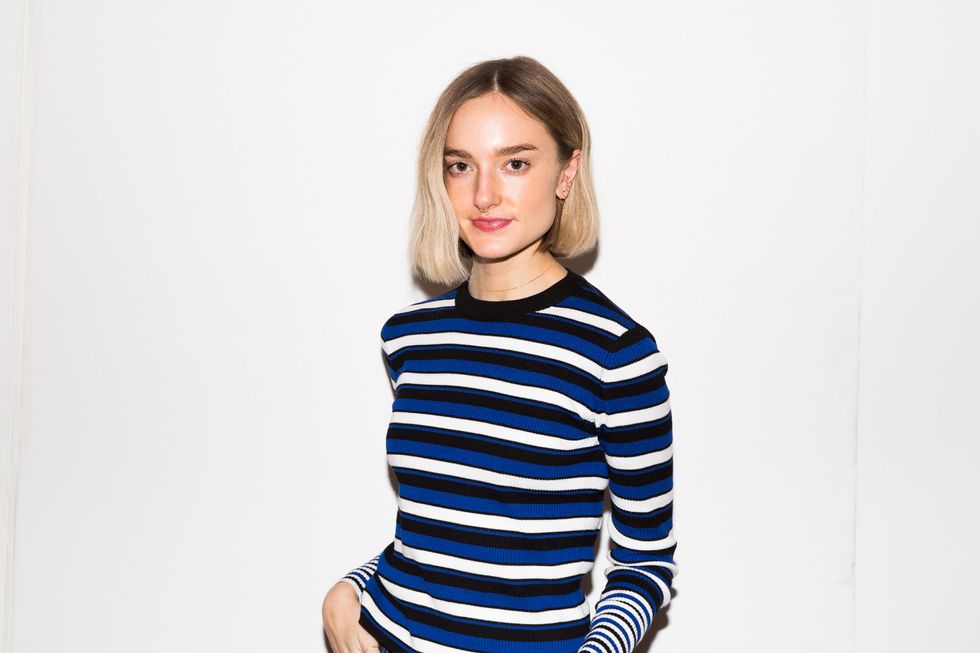 After a few choice swear words, I lit up like a Christmas tree. Look at my cheekbones! Look at my shoulders! I look younger, yet somehow more mature! My hair bounced and swayed, delighted as I was to be free of its previous tangles. Visions of my closet appeared as I determined which outfits would look best with my impossibly cool bob. Everyone laughed as I shamelessly ran my hands through it again and again, baffled at the lack of length. I felt amazing.
A few weeks later, it's admittedly taken me a bit of time to relearn how to style my bob (tons of oil on damp hair, slicked down, and tucked behind my ears), but I'm nonetheless thrilled. It's refreshing and fun—and with talent like his, Scarlett not only delivered on my Margot Robbie dreams, but, honestly, blew right past them. The funnest part might be seeing old friends and acquaintances, who have only ever known me before the chop, gasp in shock. Why'd you do it?! Weren't you scared? I usually grin and say, "You only live once, right?" but the truth is, I'm still getting used to not being defined by my pretty hair. It boils down to whether or not you feel that long hair is synonymous with femininity, and whether I can feel beautiful without such an obvious marker of mine. I know it's a much more complicated relationship than that, but this makeover has been an incredible way to force myself out of that particular comfort zone. So far, I'm feeling more confident, and more like myself, than ever—and luckily, just a little bit more like Margot.
Want more stories like this?
5 Fast Secrets to Styling a Curly Bob
I Lived Like Gwyneth Paltrow for 30 Days and My Body Will Never Be the Same
11 Products I Swear-By for a Spring Skin-Care Makeover