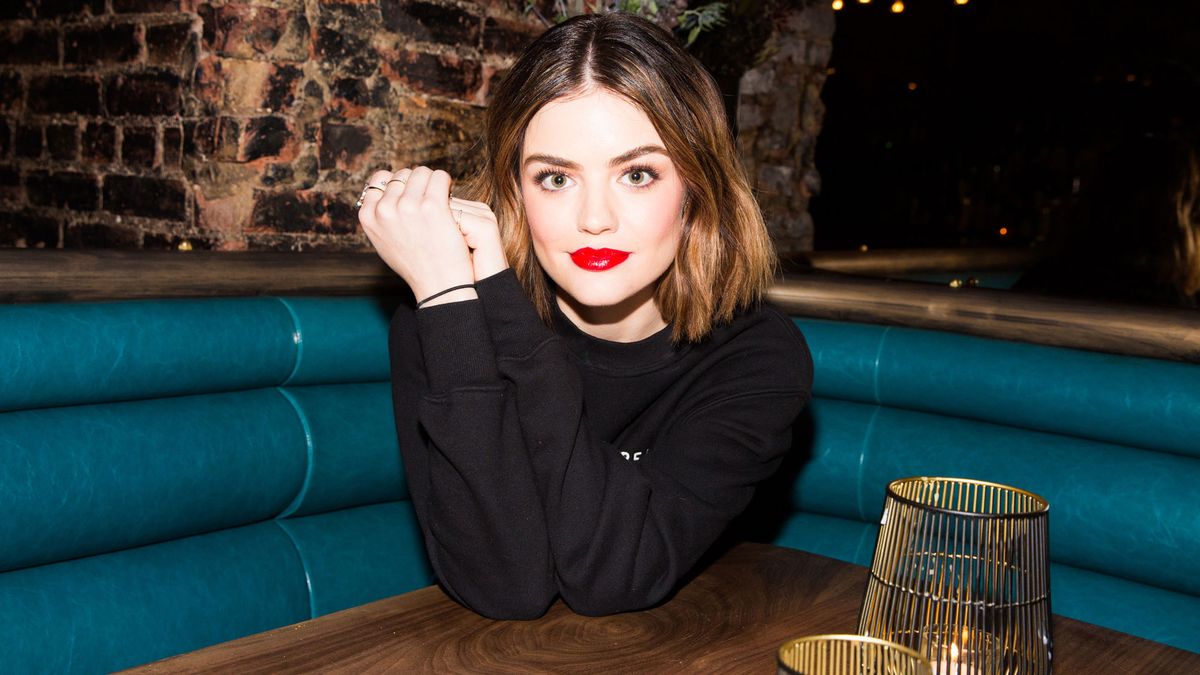 Celebrity
Lucy Hale Says She Sometimes Thinks About Giving Up Acting
"I have moments where I'm like, 'Am I making the right decisions?'"
Alec Kugler
After Lucy Hale emerges from an outfit change at NYC's Patent Pending, I can't help but notice the logo on her shirt. Re/Done, it reads in bold white letters, and while I'm well aware of the popular clothing brand, word association tells me it's quite fitting. Re/Done makes me think of do-over, which makes me think of second chances. When you simplify that, you get the theme of Hale's new show, Life Sentence. When you go a bit deeper, it's the current phase of the actress's career. She's starting over—no more Aria from Pretty Little Liars. Now she plays Stella: a sick woman who, after years of struggling, receives a clean bill of health—and then has to figure out the rest of her life.
"Signing onto a new TV show, you have to say, 'Could I see myself doing this for X amount of years?'" she says of her role on the series, which airs Wednesdays at 9:00 PM on the CW. "And I could. I really enjoy playing Stella, and I love the people [on the show]. It's a dream job."
Of course, Hale's been doing this whole acting thing forever and has even pursued singing at certain points. So, with the theme of second chances on my mind, I can't help but ask: Has Lucy ever thought of doing something else? What made her sign onto another big TV show? And does she ever just live in the moment like her character? From a dimly lit booth, the actress answered all that and more.
---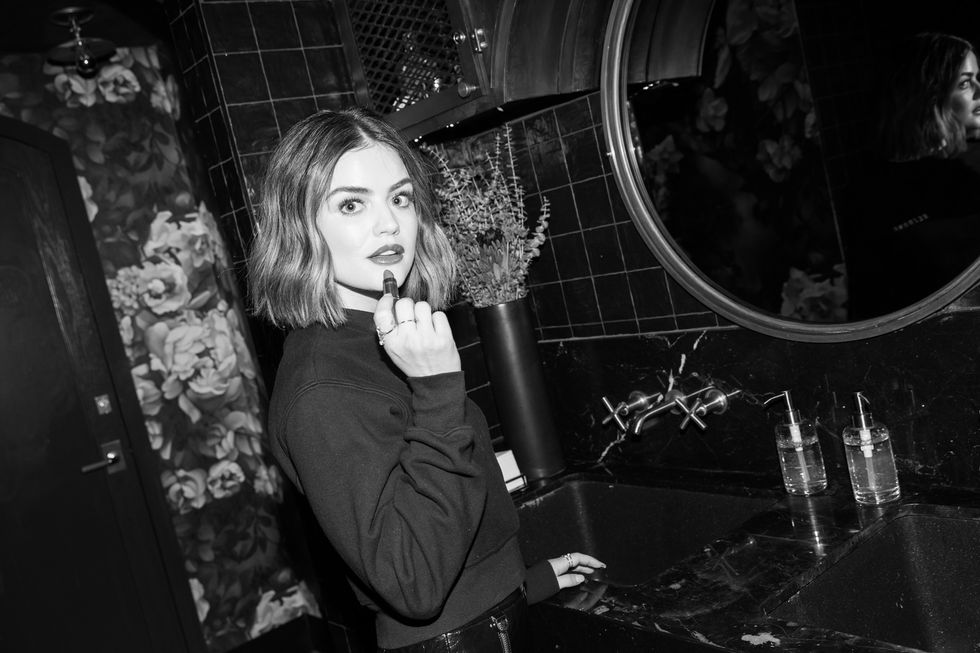 Being in the industry for so long, have you ever thought of doing something different?
"There have been moments. As a kid, entertaining was always my hobby, so even as far back as I can remember, this is the only thing I've ever imagined myself doing. People ask me all the time like, 'If you weren't an entertainer or an actress, what would you do?' I could see myself being a stylist, or being an aesthetician—I love skin care so much. I would thoroughly enjoy being an aesthetician. But there have been moments in my acting career where I'm like, 'Would I want to stop this and do something else?' I think that's normal to question what you do. Then I'll get a sign from the universe that's like, 'No, you're on the path that you're supposed to be on.' I have moments where I'm working where I'm so overwhelmed with the joy of what I do, that I couldn't ever imagine anything making me as happy as that. But just like every other person, I have had moments where I'm like, 'Am I making the right decisions?'"
And now you're on Life Sentence. What made you decide to do another big TV show?
"I knew I needed to be picky about my next move after Pretty Little Liars. I had no idea that it would be another TV show. I thought I was going to take a break, travel the world for a year, or do Broadway. Then I got this script, and I knew in my gut that I had to be the girl who played this character. I had to bring this world to life. I'm glad I did it, because creatively, I really needed it. It was one of those reminders that I was on the right path. It's just a special show and a special story about a girl who thought she was going to die and gets this second chance at life. She has to figure out who the hell she is and has to rediscover her relationships, and discovers that her family's absolutely insane and dysfunctional and the world is a really shitty place sometimes. We can all relate to not knowing who we are, and I really gravitated towards her story."
Are you the type of person that lives in the moment?
"I'm not. I'm always 10 steps ahead; I'm always like, 'Oh, what do I have to do tomorrow?' So much so that I miss out on really beautiful moments. But [my character] Stella is the opposite. She's so spontaneous, and just thoroughly enjoys everything around her. I aspire to be more like that, because there are a lot of times where I'm like, 'Wow, I didn't really enjoy that because I was worried about X, Y, and Z.' So it's something I work at."
You said goodbye to Pretty Little Liars over a year ago, but does it still feel like you're connected to that show?
"I feel like that show will always follow me around, because it was such a phenomenon, you know? It was a big deal for a lot of people, and the success of it all still blows my mind. Even though some days it's like a distant memory, I'll get reminded on the street like, 'Oh my god! I've watched every episode of Pretty Little Liars!' So I think it will always just be my little shadow, which I welcome and embrace."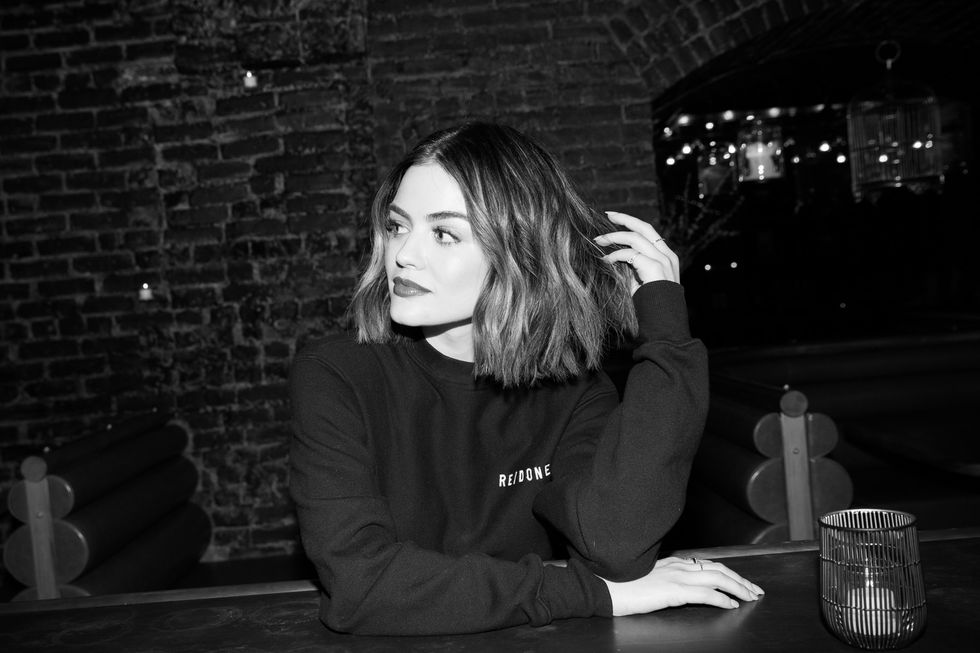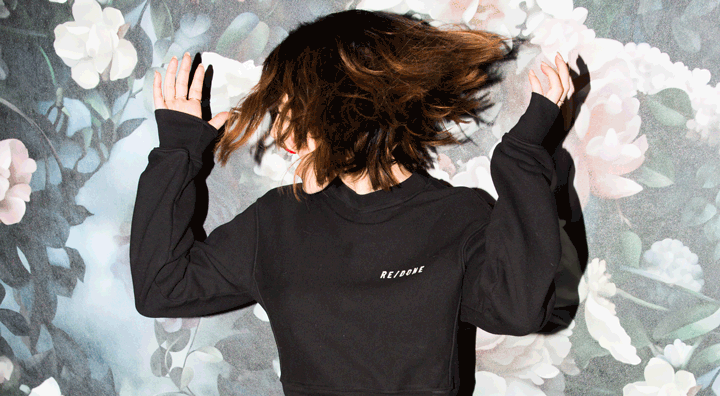 You mentioned it earlier, but would you ever do Broadway?
"I would love to do Broadway. That was just the first thing that came in my head. I love music; I love singing. I think Broadway is the ultimate test of a performer, because of all the preparation and rehearsals and doing it live every night, eight shows a week. The struggle for me would be like... I'm such a perfectionist. I want things to be right all the time, and being able to let things slide would be tough for me. Maybe one day I would do Broadway, but I'm always just trying to do new things and things that scare me. I don't think you have to live in this little box; I think you can do whatever you want."
Are you doing anything in the music world?
"I just finished this animated film where I play a singer. I would love to just make albums and write and be in the studio all day—I love that part of it. But it was really hard for me to embrace the touring part of it [after my last album]. Performing live made me a very anxious person all the time, so I was like, 'Why am I putting myself through that if it's making me a hot mess?' I had to take a step back from that and reevaluate how I wanted to do music and where it fits in. At the end of the day, it's still my hobby; I love music more than anything. I'd love to make another album and then obviously [sing] through acting jobs. And, you know, my big Broadway dreams that I told you about [laughs]. So, we'll see."
Want more stories like this?
Shay Mitchell Swears by Wet Wipes, $8 Pore Strips, and Post-Workout Hair
Yes, Troian Bellisario's Making Movies Now, But She's Not Done with TV
Bailee Madison Is Way More Than the Former Child Star You've Seen in Everything