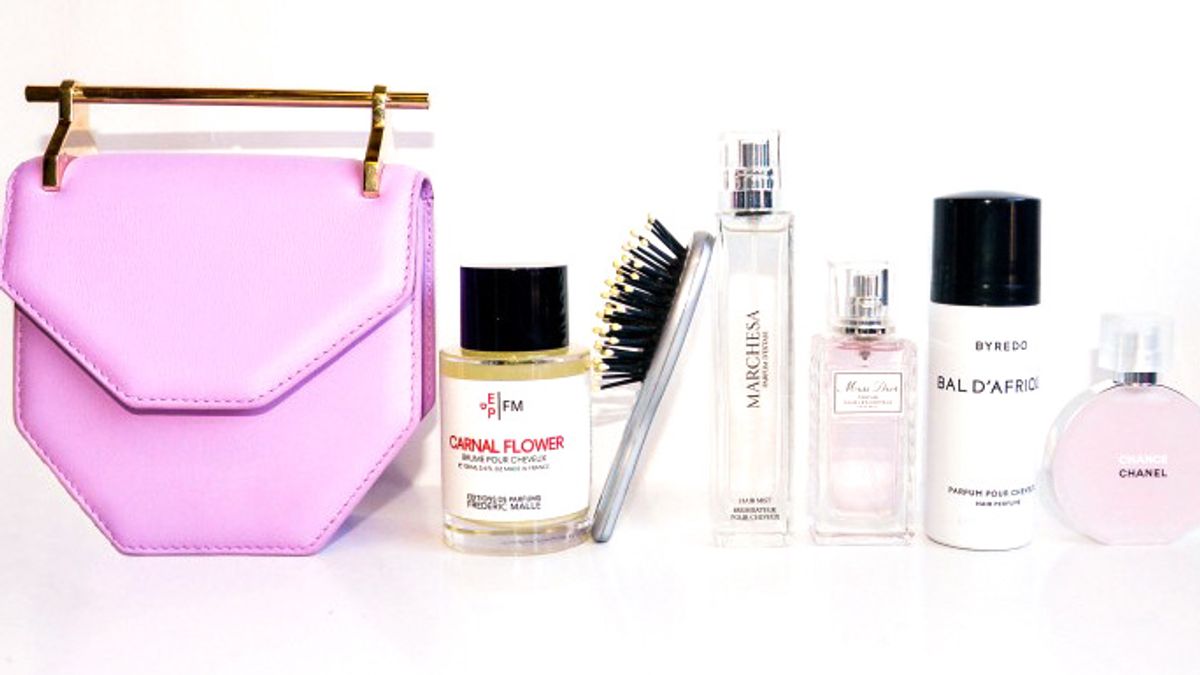 Hair
It's our favorite way to wear a fragrance this time of year.
While we love applying a few drops of our
signature scent
to our
necks, wrists, and décolletage
, we also understand how powerful it can be to incorporate your fragrance into your hair. You know when you hug someone and the perfume seems to envelop you entirely? In a good way? That can be accomplished with the way you normally wear fragrance, but if you
really
want to make an impression, we recommend taking a hair mist for a whirl.
The formula differs from a traditional parfum or eau de parfum in that it contains a lower alcohol percentage. Alcohol, as you may already know, can dry out your hair and make it frizzy, exacerbating existing damage. Additional oils in fragrances can also weigh hair down and make it appear greasy. A mist is a gentle alternative to coat your hair in a great scent without affecting the styling or health of the individual strands. It's also ideal for this time of year, considering your hair is often the only part of your body
not
buried beneath scarves and hats. The world deserves to know you smell good, so why deny it that? Below, the seven most enticing hair mists of the season.
---