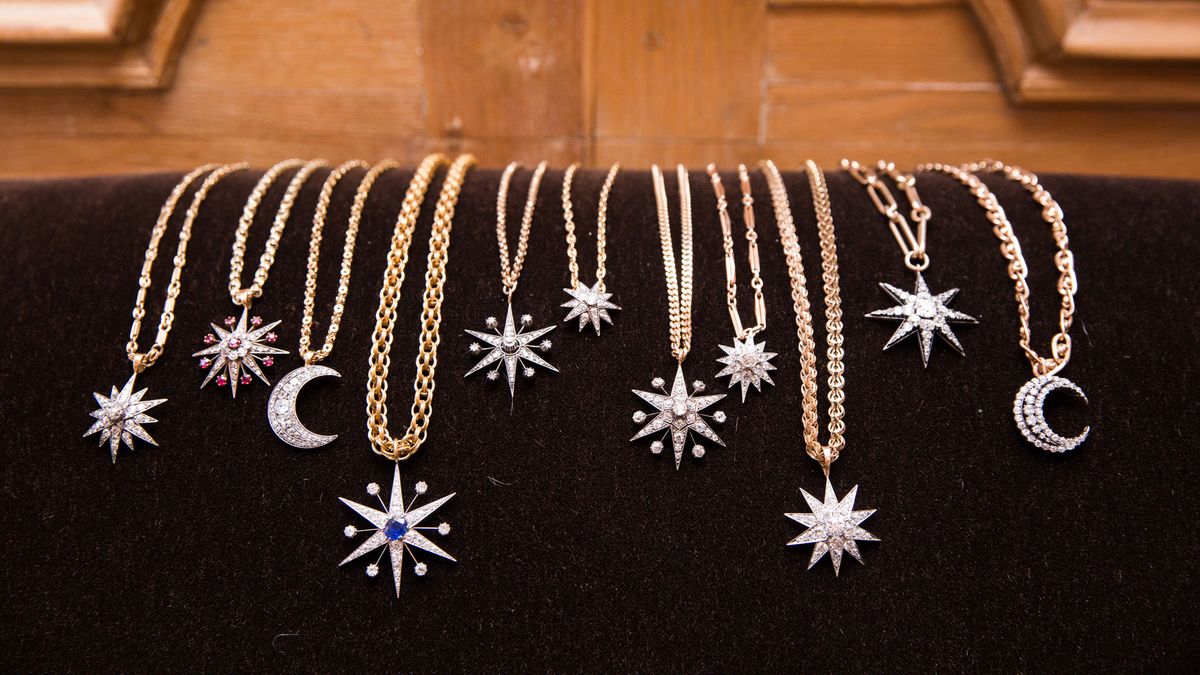 Trends
Your next jewelry purchase, as told by astrology.
I'm a Pisces, which, I've been told, means...a lot of things. I'm "empathetic," "creative," and "intuitive," with a strong connection to "water and fish." And while I do find that those adjectives accurately describe me—I'm also a pescatarian, which could either mean I love or hate fish, depending on how you look at it—overall, horoscopes and astrology don't particularly resonate. But something that has always resonated with me? Fashion, and shopping, and shiny, pretty jewelry. I've recently been seeing a lot more zodiac pieces I want to add to my collection, thus inspiring me to get in touch with my own personal star sign.
Whether you're panicking over the fact that mercury is currently in retrograde (like everyone I know) or have no idea what a rising sign is (like me), ahead are 12 really great pieces of zodiac jewelry that are sorted by sign by an amateaur clairvoyant (myself). *Plus* almost every option comes in all 12 signs, so no matter how you feel (or how I did), you're certain to find something that resonates and is perfectly ethereal and shiny. It's basically a horoscope we can all get behind.
---