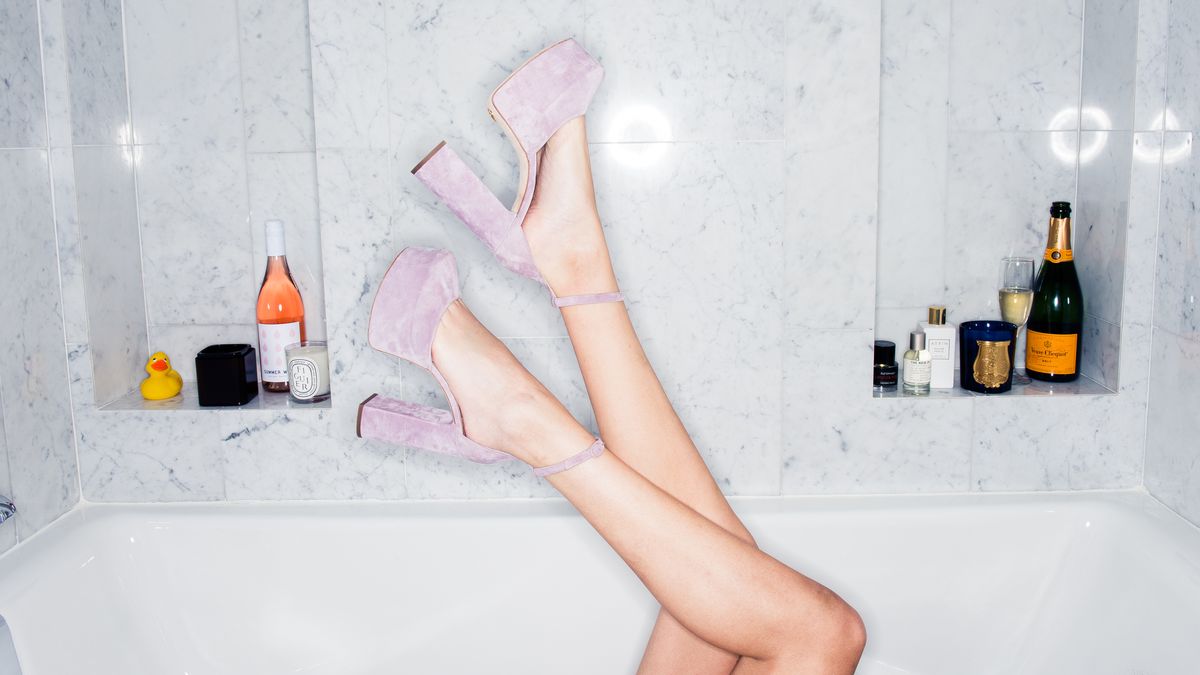 Horoscopes
Since Valentine's Day is tomorrow.
Meagan Wilson
Is there such a thing as star-crossed lovers? This Valentine's Day, we've matched your sign with one that's sure to result in a very satisfying night. The chemistry will be electric, and trust us, it's probably not what you'd expect!
What's your sign's most provocative cosmic pairing? Read on to find out!
---
Aries
Your best pairing:

Scorpio
When it comes to sex, there's no connection spicier than Aries and Scorpio. The two of you are both ruled by fiery Mars, which makes this connection particularly hot. If you want to turn this into a long-term affair, you'll want to find another outlet for your more intense energies outside of the bedroom, like joint workout sessions or competing with one another at trivia night. If you can't find a channel for all the intensity, it's fun while it lasts, but it'll probably wear you out after a while.
Taurus
Your best pairing:

Sagittarius
Your two signs could not be more different, but you're both obsessed with the good life. Your tastes are a perfect match: You're a connoisseur of fine foods, wines, and art, and Sagittarius is always on the hunt for the latest and greatest experience or locale. This sign's high libido pairs nicely with your desire for physical touch. Just don't expect Sagittarius to settle down—they're up for going on adventures with you, but as soon as you try to fence them in, they'll disappear.
Gemini
Your best pairing:

Libra
There's nothing like being totally understood by your lover, and with fellow air sign Libra, that's exactly what you'll get to experience. Libra excels in the art of getting in your head and then lavishing you with whatever your heart desires. They provide the atmosphere, and you provide the sexy ideas for what to do next. You're both socialites, so if you ever emerge from your shared bed, go out as conspicuously as you'd like. You can even indulge in a little PDA to get people talking. In the long-term, Libra wants to partner up, so let them know what you're all about up front.
Cancer
Your best pairing:

Pisces
Whether or not you'd admit it, you're looking for a deep connection with your lover. You'll find that with sensitive Pisces, whose intuition will home in on exactly what you're feeling and innately know what to do next. Don't be surprised if your bond takes on an emotional, almost mystical quality. They'll help you get into your feels with background music and maybe even a little love magic. Who knew spirituality could be so sensual? Now you do!
Leo
Your best pairing:

Aquarius
You and Aquarius are easily the coolest people in any room, and neither of you is looking for anything serious. Since you're both on the same page, you're able to enjoy each other's company without the attachments of anything overly romantic. When you're together, no one can top your hot couple vibes. Seriously, don't be surprised if people start staring! With that much star power in one place, you're bound to get a few looks. Take it as a sign that it's working out according to plan.
Virgo
Your best pairing:

Capricorn
Nothing turns you on like accomplishment, which makes ambitious Capricorn the ideal lover for you. Capricorn sees your exacting standards as a personal challenge and is happy to exceed them, both in and out of the boudoir. Even better, you prefer letting someone else take charge, and this powerful sign does so with authority and respect in equal measure. You'll be tied up and spanked for your "bad behavior" before you know it, and you wouldn't have it any other way.
Libra
Your best pairing:

Taurus
You might not immediately think of Taurus as a match for you, but you make an incredible pairing. That's because you're both ruled by Venus, the goddess of love, beauty, and art! You appreciate having gorgeous surroundings, so lingerie and hotel sex is the way to go here. Don't spare any expense when it comes to having the right setting for the experience. Champagne, roses, chocolate, and room service are all on the menu when you're together!
Scorpio
Your best pairing:

Gemini
If there's one thing that you and Gemini share, it's curiosity. Your conversations are off the charts, and with Gemini, you'll find yourself uncharacteristically happy to share your secrets and stories. Lucky for you, they're as captivated by your mystery as you are by their quick mind! You both have insatiable investigative powers which you use in the boudoir to great effect. Both of you have a thing for dirty talk, so together your conversations turn as naughty as you'd always wanted them to be.
Sagittarius
Your best pairing:

Aries
There are few lovers that can keep up with you, but Aries is definitely one of them. You're both bold, often skipping foreplay and heading straight to the main event. As the first sign of the zodiac, Aries loves to win and is more than happy to engage your competitive side in some sexy games. There's a level of sensual one-upmanship here that, if channeled, will result in some amazing orgasms for you both. If you can make sure those games don't turn into drama, you'll have a damn good time!
Capricorn
Your best pairing:

Virgo
You make an incredible match with fellow earth sign Virgo, who just might be the most elegant constellation in the zodiac. Together, you're ambitious and enviably classy, but don't get so hung up on your shared professional goals that you miss out on the amazing chemistry. You both have a thing about power and control, so this is a great match for working that out with a little kink. You may not have a Red Room of Pain, but a trip to the sex shop together could prove very exciting.
Aquarius
Your best pairing:

Leo
When it comes to love, you need someone who isn't afraid to be exactly who they are. Enter Leo, the zodiac's most self-assured sign. They have an exhibitionist streak and won't be squeamish about trying any of the more out-there positions or techniques you're interested in. They're also natural performers and will be more than happy to put on a show for you while you sit back and take it all in. They do it all for the applause, so make sure you reward them handsomely for their efforts.
Pisces
Your best pairing:

Cancer
Your sign is the zodiac's romantic, so you need a partner who appreciates your sentimental side. Cancer, the zodiac's most emotionally tuned-in sign, will love your sensitivity. Their instincts are incredible, especially when it comes to knowing how to please you. They help you experience feelings that you didn't even know your physical body could have, and you help them connect with a mystical side of the sexual experience. When it's all said and done, they're all about giving little tokens of affection, so don't be surprised if they shower you with gifts.
Want more stories like this?
The Hottest Places to Have Sex Based On Your Sign
The Lipstick Shade You Need In Your Life, According to Your Zodiac Sign
The Underwear You Should Be Wearing, According to Your Zodiac Sign
Photo: Shot on site at 6 Columbus, a Sixty Hotel. On Solveig: Shoes, Brother Vellies.