I Dropped the Link to This Mascara in All of My Group Chats
It's basically a lash lift in a tube.
We Tried It
I like my lashes extra long, slick, and shiny regardless of the time of day. Unfortunately for me, those weren't the genetic cards I was dealt. While my lashes are super curly, they're often short, stubby, subdued, and delicate. It's hard for me to find a mascara that gives me wide-eyed, Bambi lashes without weighing them down after an hour or two. Most mascaras leave me with crusty flakes and hard-to-scrub-off smudges underneath my eyes. So when I find YSL Beauty's Lash Clash Mascara that checks off all of my dream lash boxes, it's a cause for celebration. Below, how I found my new go-to beauty product—and why it could be your new favorite too.
Yves Saint Laurent
About the Mascara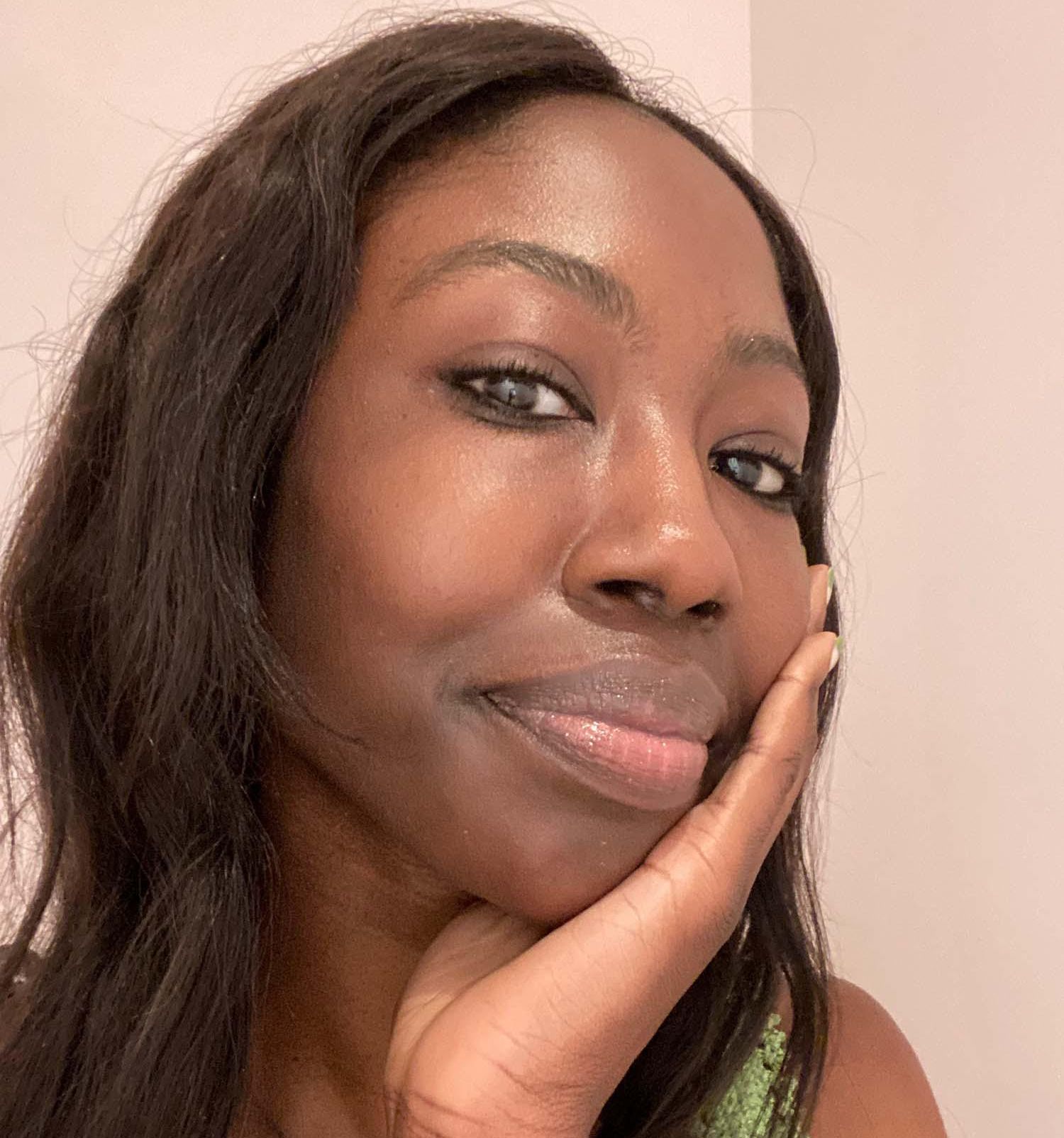 Me wearing makeup but no mascara.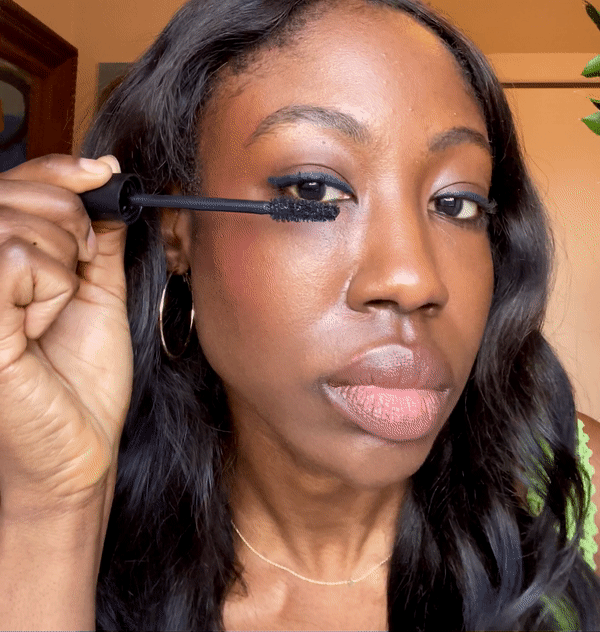 Coating my lashes.
Since my go-to mascara failed me on New Year's Eve, I decided to test out YSL Beauty's Lash Clash Mascara, which launched on January 1. The brush was the first thing that stood out to me. Because of its jumbo size, this mascara is able to deliver thick, full lashes with only a couple of swipes. And thanks to the mascara's conical shape, there's a combination of short and long bristles that'll catch every single lash—from root to tip—and lift them to boost length and curl.
The formula is also creamy, not drippy, which means it's buildable; you can opt for a more natural vibe or go for a full-length glam look. Plus, it leaves behind a sleek, lacquered finish that dries quickly without making your lashes feel heavy. There's also iris florentina extract, an ingredient that helps keep your lashes soft during wear, in the fragrance-free formula.
My Review
The first time I swiped on the mascara. It instantly gave me the fluttery-lash look I was going for. Plus, it stayed on throughout the workday—I didn't need to reapply when I went out with my friends later that evening.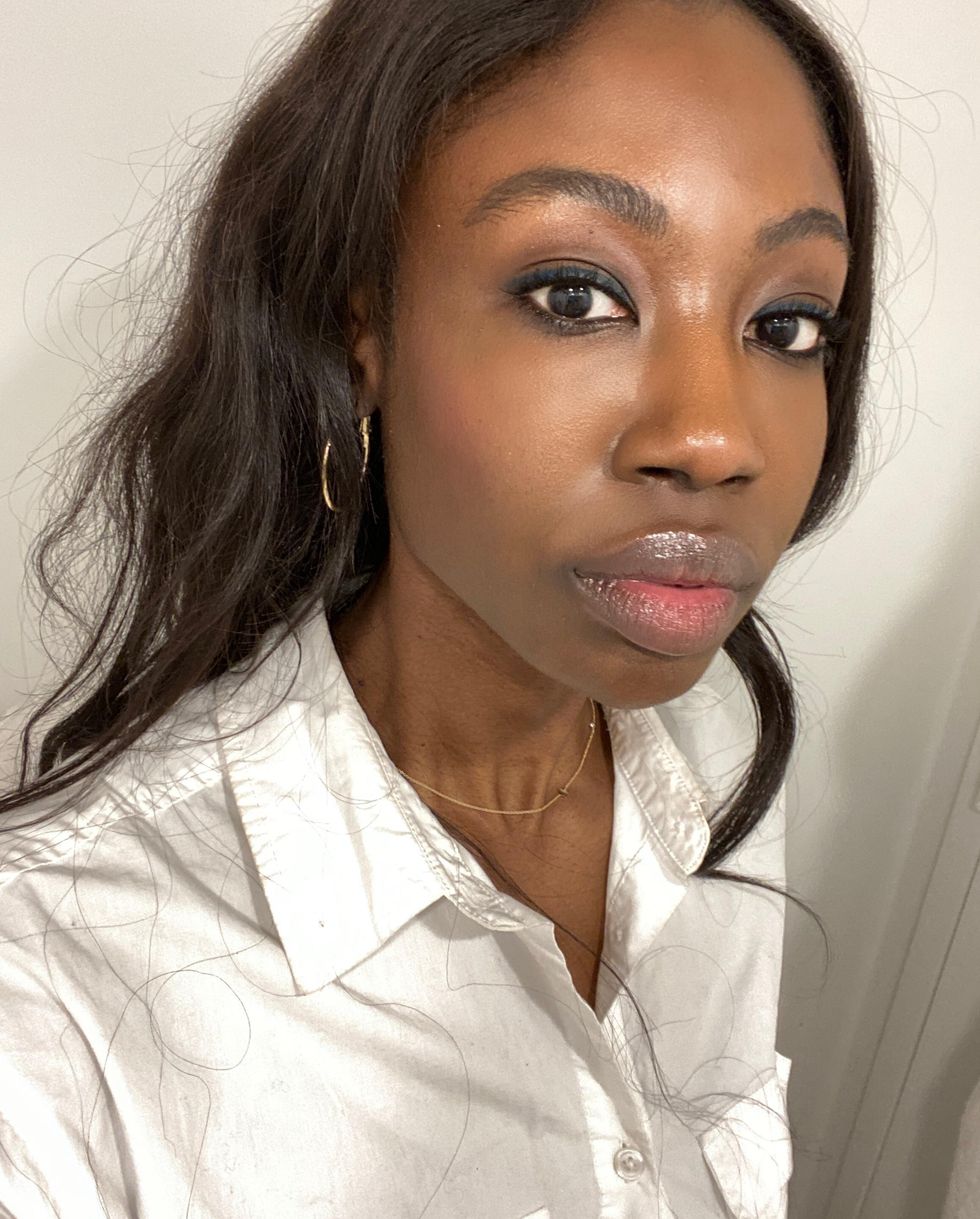 One of many, many bathroom selfies taken in my friend's bathroom at approximately 1:30 AM. I applied the mascara around 8 PM, and it lasted the entire night.
While on a work trip in California, I decided to test out the mascara for a third time. It gave me definition without overpowering the rest of my makeup look.
I tried out this mascara on three separate occasions before I deemed it worthy enough to drop in my group chats. I found the wand easy to control, resulting in an easy application process. It hugged my lashes and coated them evenly in a true-black pigment while adding volume, separation, and length. My lashes looked full and bold all day without clumping.
The mascara also lived up to its long-wear claim; the formula stayed on my lashes and off my face. The removal process is quick, too. I doused a cotton pad in micellar water and wiped the pigment off—no rubbing necessary. I didn't wake up to rouge black smears on my pillowcase either. And, as I mentioned earlier, the formula is buildable, which gave me the ability to coat my lashes to my liking (this changes depending on my mood).
YSL Beauty's Lash Clash Mascara is currently a mainstay in my makeup bag. If you've been searching for a mascara that checks off all the boxes—length, volume, lift, and super-pigmented—add this product to your makeup routine, ASAP.