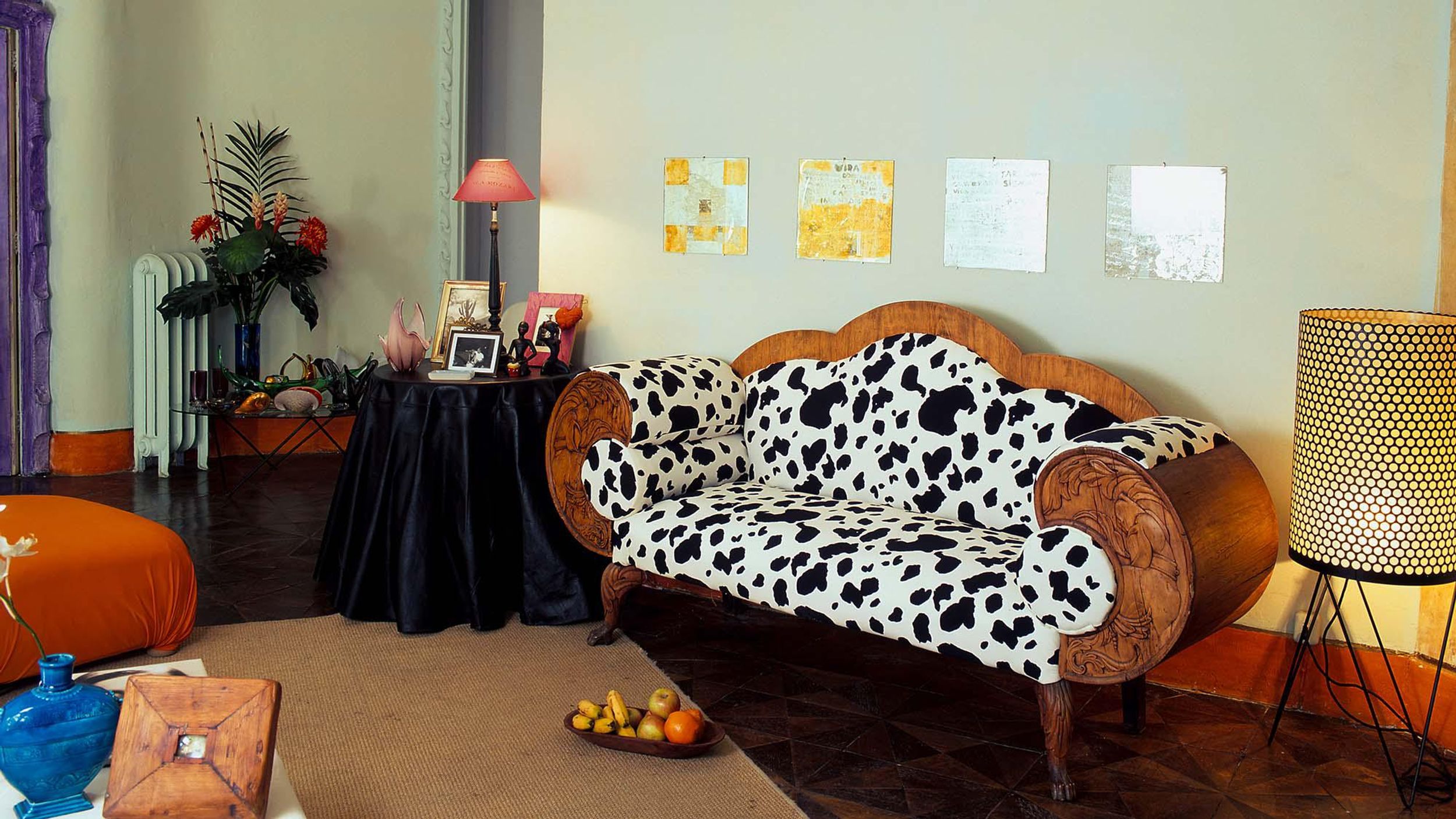 Decor
It's time to start scrolling.
Between more time spent at home and a steady flow of home inspiration populating our social feeds, it's inevitable that we all have the urge to redecorate at some point or another. And while this may seem like a tangible idea, re-doing an interior space is hard. Furniture is expensive, ship times are long, and sometimes things don't quite come together as you'd planned. An easy workaround? Instagram. Hear me out: Your scrolling doesn't have to be quite so aimless when you fall down the rabbit hole that is antiquing on social media. A home overhaul doesn't always mean the whole enchilada. Updating a bookshelf with new decorative objects or a beautiful new vase for a table can go a long way. Countless accounts run by everyone from antique experts to hobbyists alike are delivering highly-curated goods right to your phone. Some of my favorite purchases have been on the app, each one unique and unlike anything you can buy in the big design stores (although it can be hard to resist CB2). Time to get scrolling—both your wallet and your home will thank you.
Good Eye Vintage delivers highly-curated drops, each one containing about twelve decorative pieces. Items are sourced everywhere from eBay to estate sales, and treasures come together from all over to form cohesive collections that are like a palette cleanse for your feed. If you're a fan of Athena Calderone, this account is for you. Most pieces are neutral hues with an emphasis on unique shapes and forms, instantly adding a new dimension to a space without breaking the bank.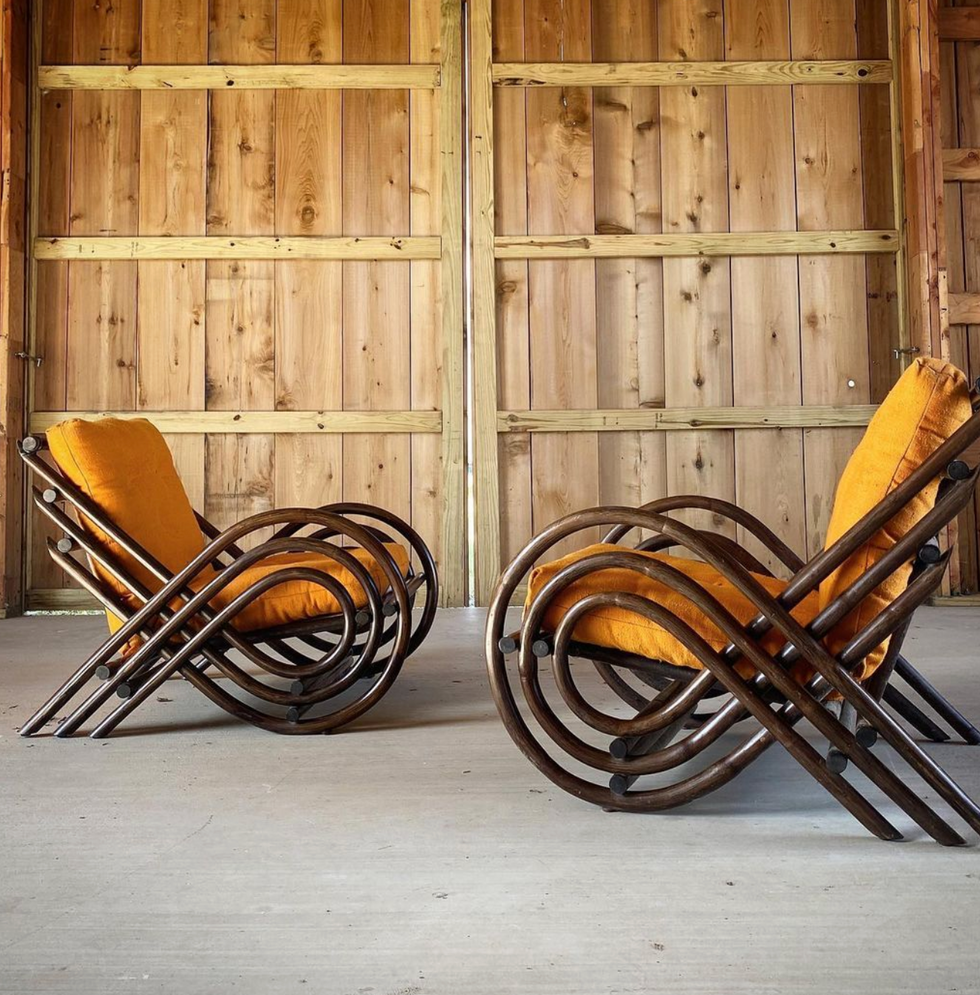 Photo: Courtesy of Instagram/@ameliatarbet
Amelia Tarbet is a personal favorite as my prized wavy-leg coffee table (and by far most complimented possession) was sourced by her. She's based in Austin, TX, but ships nationwide. Amelia sources an eclectic mix, from farmhouse-ready dining chairs to mid-century marvels. Her pieces are all quirky and unique but look like they have been well-loved (in the best way)—they often remind me of Beata Heuman's charming interiors.
I stumbled upon this account while in a black hole of sourcing for my new apartment, and I'm so glad I did. They mainly source specific items for clients, so her feed is full of real-life photographs of her pieces in homes. The home inspiration is endless and great for new ideas if you're in the process of decorating or doing a minor home spruce. If you're looking for something specific, you can also reach out to her for help (maybe my dreams of the perfect travertine table will come true after all).
Out of Stock curates a wide range of pieces but mainly focuses on the big ticket categories like upholstery and storage. If you're looking for organically-shaped seating a la Kelly Wearstler, look no further. My jaw has quite literally dropped when their sofas appear in my feed. They sell mainly through their IG stories, so make sure not to miss them.
Friends of Form has amassed a bit of a cult following, and it's easy to see why. They've sourced and sold all types of dreamy Instagram-worthy furniture, from Mario Bellini sofas to travertine tables. Pieces are a bit more of an investment, so if you're looking to buy something you'll have and love forever, this account is for you.