Further Proof This Popular Piece Will Add Intrigue to Any Room
Three new ways to style a French home accessory we're guessing you already have.
Decor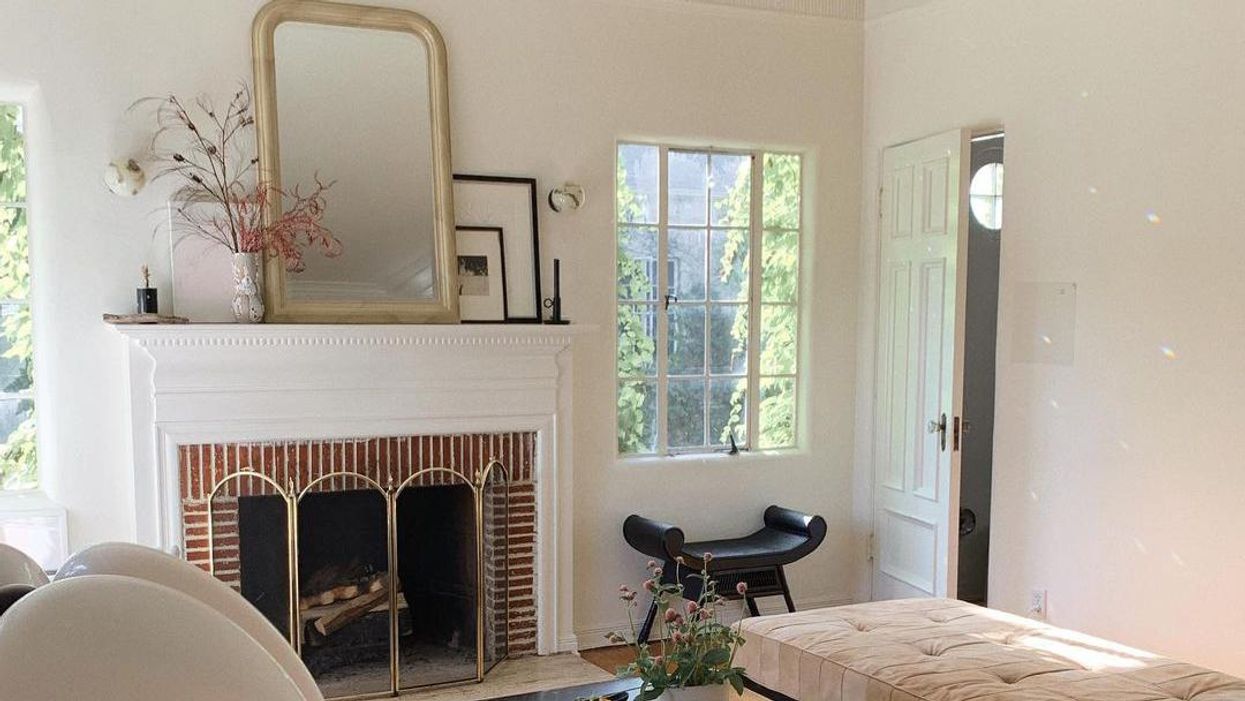 The past few years, ornate Parisian style vintage (or made-to-look vintage) gold mirrors have dominated the market. They are commonplace on Pinterest boards and often take up residence on our Instagram feeds. Needless to say, we're guessing many of you may already have one in your home.
As we move apartments and houses, it's important to allow your furniture and decor to grow with you versus attempting to restage each living space—a benefit to neither the environment nor your wallet. Often a hefty investment, the aforementioned gold mirrors can fit in a variety of spaces. A traditional home can emphasize its gilded quality, while that same antique-feel can add depth to a more modern space. Moving on to placement alone, rest yours atop the mantle, in your entryway, or simply on the floor—the options are endless. Continue on to discover three new ways to style a gold mirror in any space.