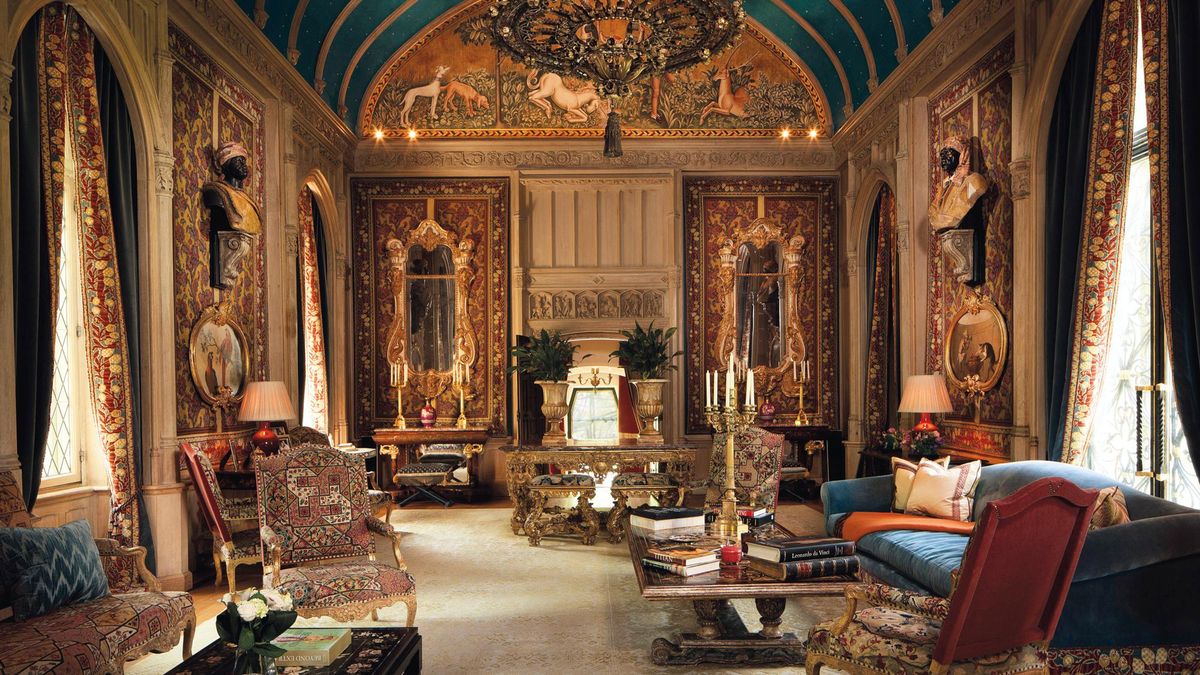 Photo: Courtesy of Christie's
Interiors
This Footwear Designer's Connecticut Home Rivals Any European Palace
The Italian Renaissance meets Greenwich, CT.
Whether or not you recognize the name, you've likely owned a pair of Vince Camuto shoes at some point in your lifetime. An Italian-American designer who dominated the realm of footwear in the twentieth century, the late Camuto co-founded Nine West before later establishing his own namesake label—he also helped to launch the footwear line of Tory Burch. According to Steve Madden, Camuto is perhaps "the greatest shoe man who ever lived."
As it often does, Camuto's eye for design leaked into his interior taste as well, and in a rather grand sense. All thoughts of thriftiness aside, the footwear designer's Greenwich, Connecticut, home is more akin to a European palace than an East Coast house. Known specifically as Château Ridge, the manor houses Camuto's collection of furniture and decor from various travels and escapades, some of which are being auctioned off through
Christie's
in a
private estate sale
. Louise Camuto, the late designer's wife, walks us through the otherworldly home, noting her husband's desire to create something akin to the world's finest homes. "He loved beauty and design. He loved detail," she notes. "More was more for him! Hence the Renaissance influence." If that intrigues you as much as it did us, continue to peek inside Camuto's estate with an interior reminiscent of something between French Rococo and the Italian Renaissance.