Tinashe's Go-To Sunscreen Was a Gift From Rihanna
Plus, seven other essentials the singer reaches for regularly.
I Swear by This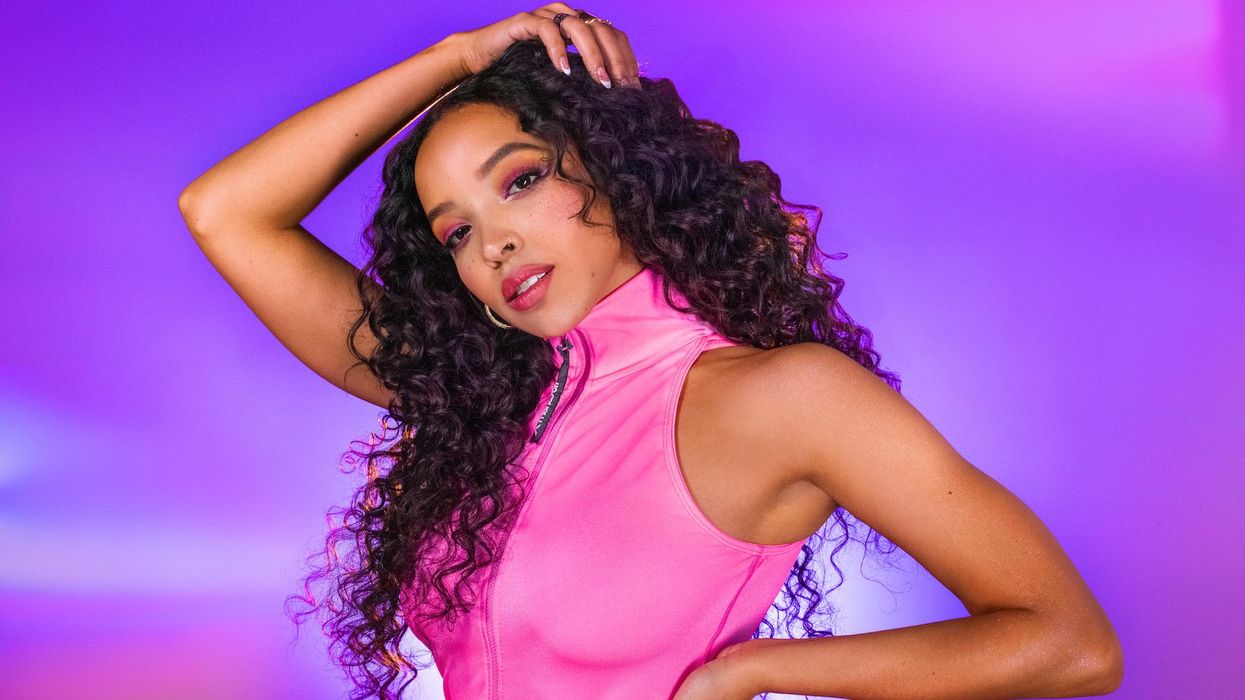 Photo: Courtesy of Eva NYC
Welcome to I Swear By This, an interview series where we chat with our favorite fashion, beauty, and entertainment insiders about the beauty products they use down to the last drop. Upon the release of her deluxe album, 333, we asked Tinashe to share the beauty products she keeps in rotation.

Tinashe is in a lane of her own. Her sound teeters between moody and ethereal with bouncy pop-adjacent tracks and sultry R&B. She flexed her range on the new deluxe drop of her fifth album, 333 (named after her angel numbers, of course), but Tinashe's versatility isn't limited to her sound. Her approach to beauty is multifaceted as well, as evident with the contrast between the project's original and deluxe covers. Below, she breaks down the beauty philosophy behind 333, discusses her partnership with Eva NYC, and shares the eight products she can't get enough of.
How has beauty played a role in shaping each album's narrative?
"My appearance and my visuals are a big part of how I tell my stories, whether that be on stage, in a music video, or on my cover art. So obviously beauty ties into that because whether it's makeup, hair products, or fashion, it gives me the ability to play into different parts of my personality or different characters I highlight in my songs. It allows me to have another level of creativity."
When you were mapping out what you wanted to express on 333, what was on your makeup mood board?
"It starts with the music and then from there we get into the visuals: how I want it to look and how I want myself to look to tell the story. For 333, I had a different vision for how I wanted the original cover to look and the deluxe.
For the original, the project was about spirituality, being awakened, having a new perspective on things, and feeling like you could let go of some old stuff holding you back. Those were important themes for me, so I wanted my beauty and cover to look really fresh and natural: natural curl patterns and natural skin. I wanted to see freckles and have all the beauty seem like it comes from within.
For the deluxe, I wanted to show a flip side of that—a little bit of a darker side, a dark that is juxtaposed to the light. Like, breaking out of this alternate reality or breaking out of a certain dimension or mold and showing the man behind the curtain. With that, beauty-wise I wanted it to appear a little bit darker and a little bit edgier so I took my brows off and I wanted all of the hairstyles to be really sleek and dark. I wanted to look like I was from the future—like a robot."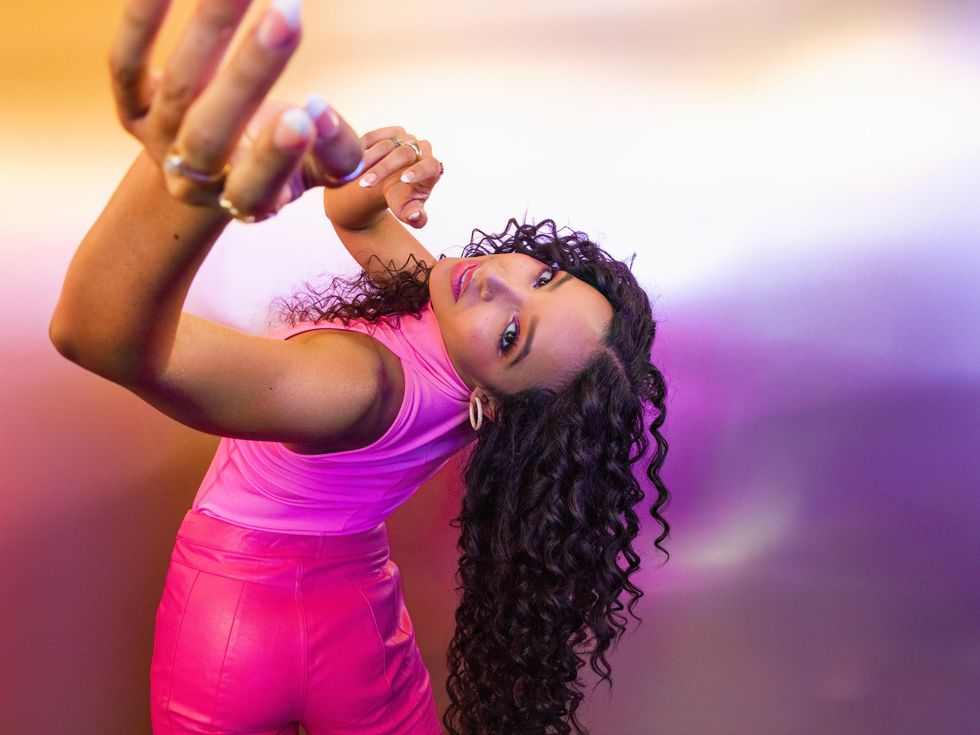 Photo courtesy of Eva NYC
Looking back, do you have any beauty regrets?

"Just different things that I've done with my hair that have had lasting effects on its health, like bleaching it too light, overchemicalizing it, or not properly nourishing it. And cutting my bangs. Things like that where I'm like, Why did I do that?"
How did your collab with Eva NYC come about?
"This partnership was really fun for me because I was looking for people to work with who could see that I have a creative vision. Eva NYC is a sustainable hair brand. That's something that I'm really passionate about, getting behind products that are really conscientious, so I thought that they're the perfect brand to collab with. Being able to have a collaborative approach with them—to design my own bottle and just get to know them and build with them—has been really fun."
Tinashe's Favorite Beauty Products
"The Mane Magic Primer is really great because you can use it in a lot of different ways. When your hair is wet, you can use it to add a layer of protection if you're going to go into heat styling or just need some protection throughout the day. It also helps control frizz when you're drying it and going for more of a natural dry style. Plus, if it's dry, this can also add sheen and make it look moisturized when you have day-two hair and want it to look nourished. This product has been really dope. I would say that it's definitely one of my staples."
Eva NYC
"Sunscreen is really important. People tell you all the time, but I don't think it clicks until you think to yourself, 'Oh, I should be wearing sunscreen.' I've been using this Fenty Skin sunscreen. Rihanna actually gifted it to me, so that was really awesome. It has an undertone to it that feels sparkly and glowy. When you put it on you just look healthier."
Fenty Skin
"I think that Aquaphor is really underrated for keeping your lips hydrated—I use it a lot on my lips. And anytime I have a patch of skin that's really, really, really dry, I like to be able to layer it with Aquaphor, an oil, and a moisturizer. It takes it from zero to 100 when it comes to locking in moisture."
Aquaphor
"I love oils on my skin and my hair. I live in California, so I have dry ass skin, but I'm never trying to be ashy, so I'm a big fan of oils."
Garden of Life
"I love Augustinus Bader—their face and body products are really nice. And this oil is really, really nice. Plus, it's not too heavy."
Augustinus Bader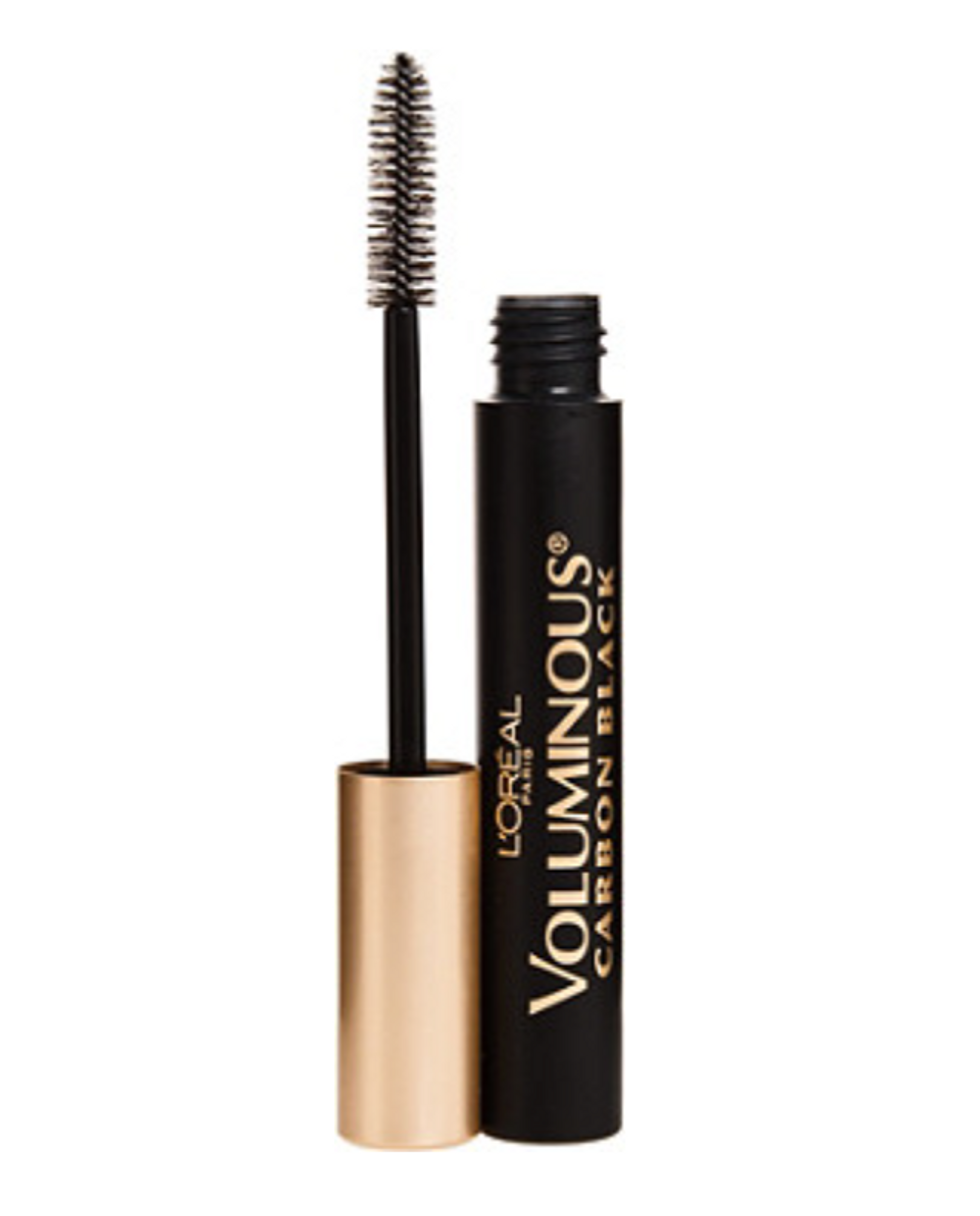 "Honestly, my favorite mascara is something you can get at any drugstore. This just works. Sometimes you don't need to have expensive, designer products to be able to achieve great beauty looks—you just have to try things that work. I really like this mascara because you can add many coats and don't have to worry about [your lashes] getting clumpy."
L'Oreal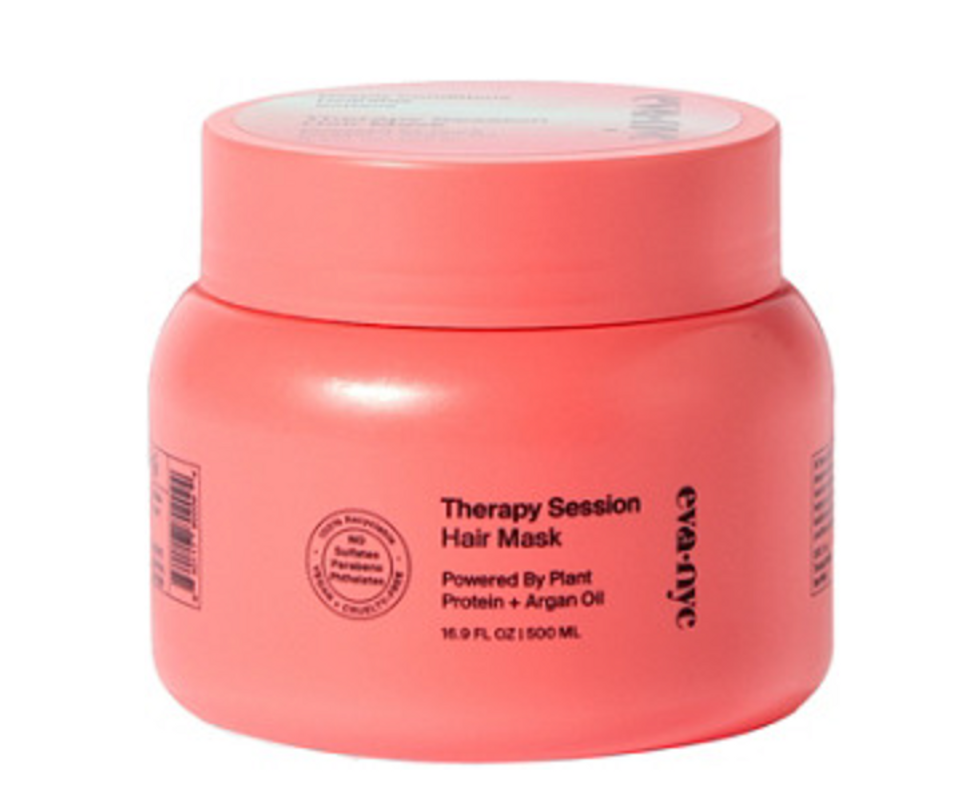 "This deeply conditions my hair when I'm constantly dealing with dryness. Even though it's a hair mask, I use it as a conditioner. I'll sometimes leave it on for a while—like, all day—and wash it out the next day. It's really nourishing."
Eva NYC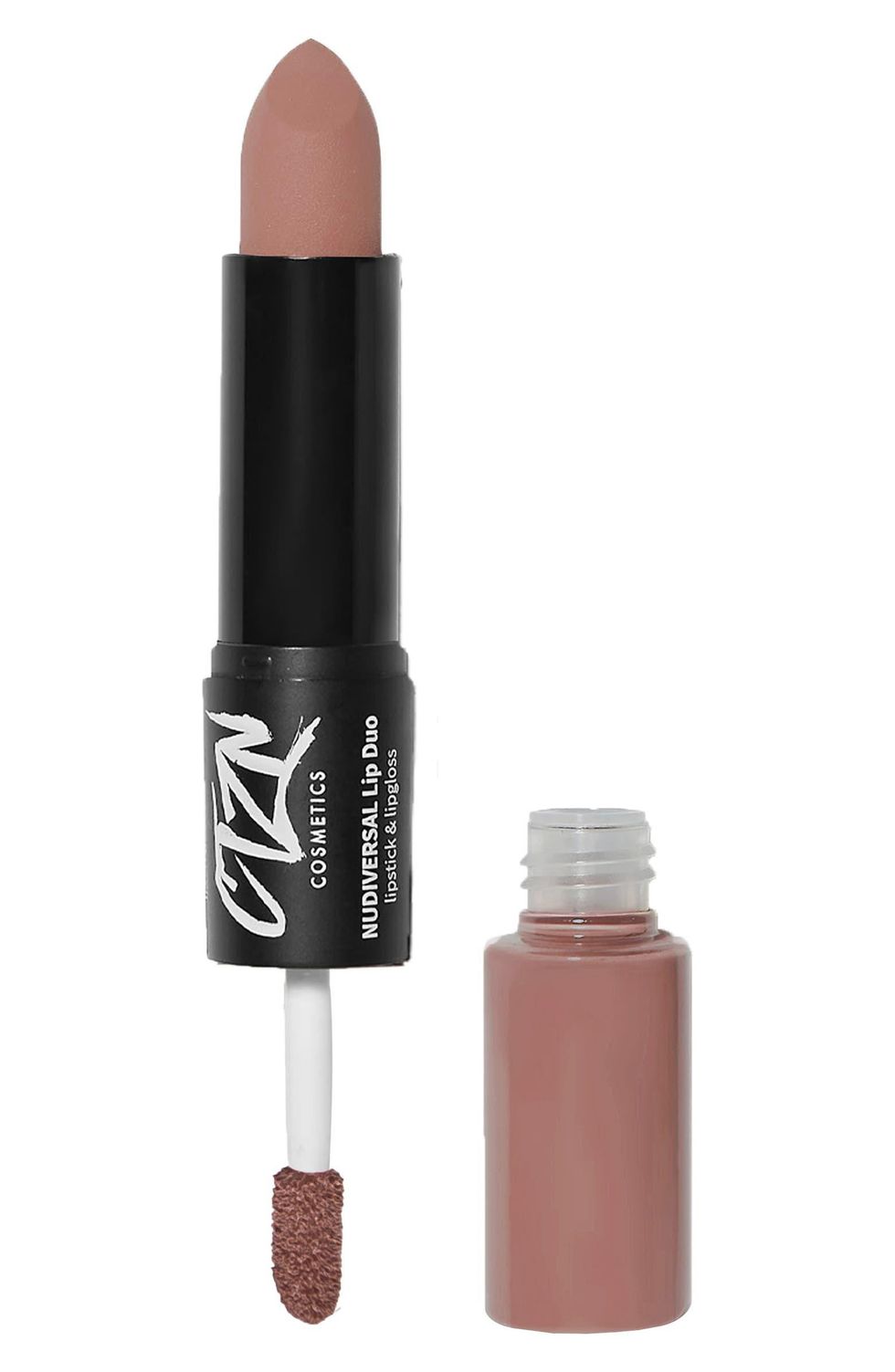 "I really like CTZN Cosmetics lipsticks. I got a lip duo that's a lipstick with gloss. I've really liked both, and it's convenient to have them both right there on the same pen."
CTZN Cosmetics