The $4 Hair Treatment That Has a Supermodel's Stamp of Approval
Plus six other beauty products that Adut Akech Bior uses to get photo ready.
I Swear by This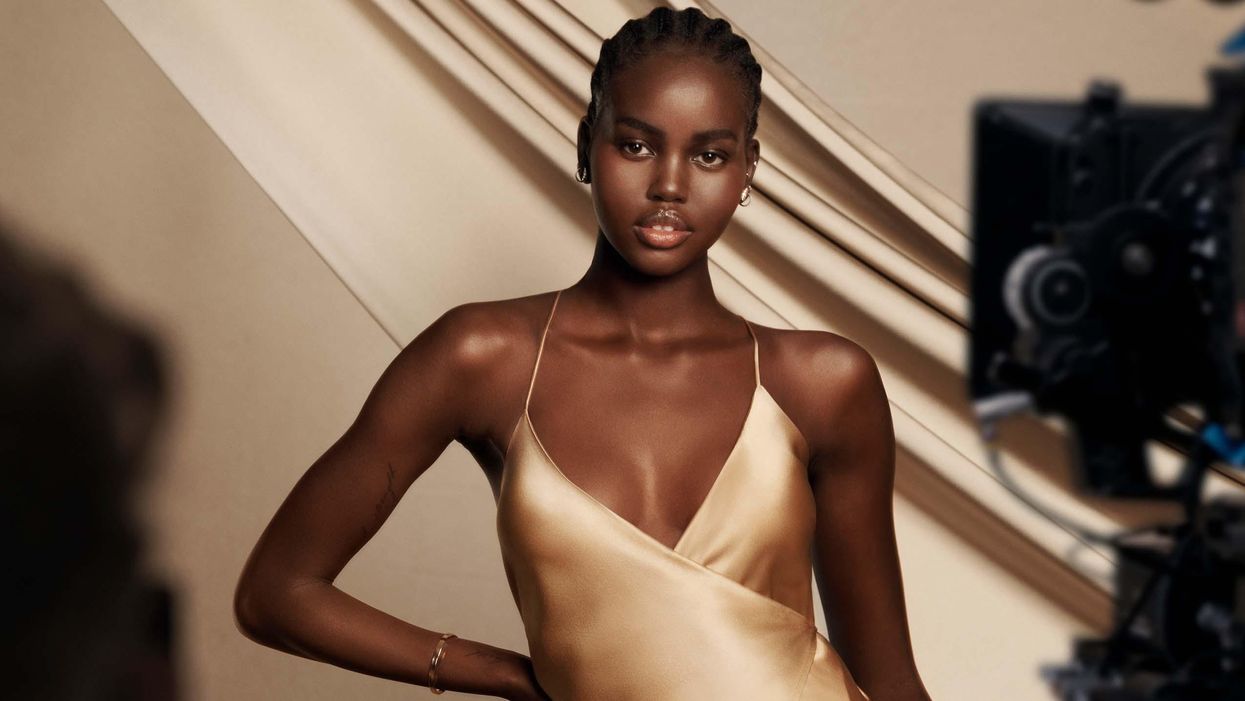 Welcome to I Swear By This, an interview series where we chat with our favorite fashion and beauty insiders about the beauty products they use down to the last drop. This week, we asked supermodel Adut Akech Bior which products she considers her go-tos whether she's on the runway and off-duty.
Sometime over a decade ago, Adut Akech Bior's mother got a call from her daughter's school—she had snuck makeup on campus. "When I first moved to Australia, me and my older sister would play with my auntie's makeup," the South Sudanese-born, Los Angeles-based supermodel tells Coveteur via Zoom. "We weren't allowed to wear it, but we still played with it. Going to school, we would sneak products in our bags and do our makeup there. [Then] our mom would get a call from the school saying that we're wearing makeup."
Whether it's a matter of irony or destiny, the 22-year-old is now in the business of beauty. Several years into her career, she's one of the industry's most omnipresent faces, with a myriad of campaigns, covers, and brand cosigns under her belt. Most recently, she joined the Estée Lauder family as a Global Brand Ambassador.
So how does one go about explaining fashion's fixation on Adut Akech Bior? Well, where others settle into a steely smolder, on camera she radiates warmth. Just four weeks into 2022, she's already debuted her fifth Australian Vogue cover and her fourth for British Vogue. With her career's unrelenting momentum—she spends 90% of her time working, she says— Adut uses beauty rituals as a time to hit pause. "I like to take my time when I'm doing my skin care and shower routine," she shares. "When I'm home I take a lot more time to enjoy it. It's very grounding." In the midst of Fashion Month, the supermodel (virtually) sat down with us to sound off on the essentials that she keeps in her arsenal for moments of self-care.
Below, Adut opens up about the fragrances, skin-care, and hair products she swears by, whether she's winding down or gearing up for a shoot.
"I know that this is a sleeping mask, but I use this during the day. I'm currently obsessed with the gingerbread flavor. The classic strawberry and the vanilla are good, too, but the gingerbread is my current favorite. It has a little hint of color, which is so nice. If I'm wearing makeup, I'll wear a lipliner, this, and maybe a little gloss."
Laneige
"I put this on after I cleanse. And because it already has SPF in it, I don't need to apply any. That's what I love about this: it's a 2-in-1 that's hydrating. Like, a light cream and sunscreen? Done—that's all you need. I don't like moisturizers that feel heavy and greasy because I feel like they clog up your pores."
Estée Lauder
"This was the first fragrance campaign I ever shot. I was involved in the making of this fragrance, so this is my little baby. I'm very proud of it. It makes me so excited when I see this in people's fragrance collections."
Valentino
"If you put this on at night, when you wake up your lips are so hydrated. Plus you get a nice shine. It doesn't feel quite like an oil, though, it's a really light base."
Estée Lauder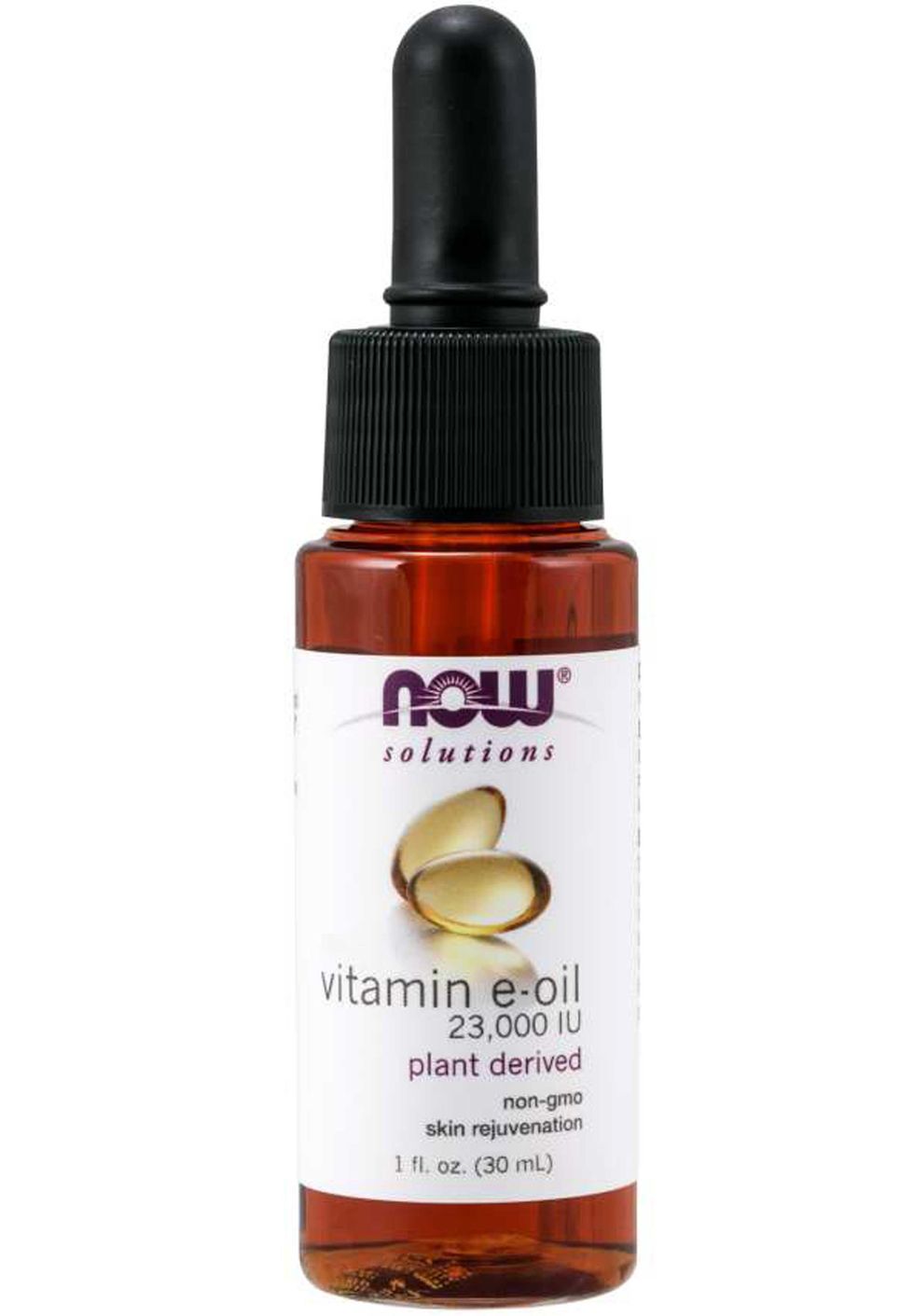 "I have somewhat dry skin so I need a lot of moisture. After I put on my body cream, I'll add some vitamin E oil and it gives me that shine and extra hydration that I need. It has so many benefits—it helps with discoloration, evening out skin tone, and fading scars."
Now Solutions
"This is amazing—just as good as the DayWear Creme that I use. I use this one in the evening since I don't need SPF at night. I don't like feeling as if I have anything on my face, so I like this because it's not heavy. But at the same time, it's super hydrating."
Estée Lauder
"This has a pasty, custard-like texture formula that my hair drinks up. I don't know if you're supposed to wash it out or not, but I like to leave it in. And it smells amazing. People forget that your hair needs to smell nice, too!"
Cantu