Tour This Regency Town House That Screams Understated Elegance
It has a library and a Carrie Bradshaw–worthy closet.
Interiors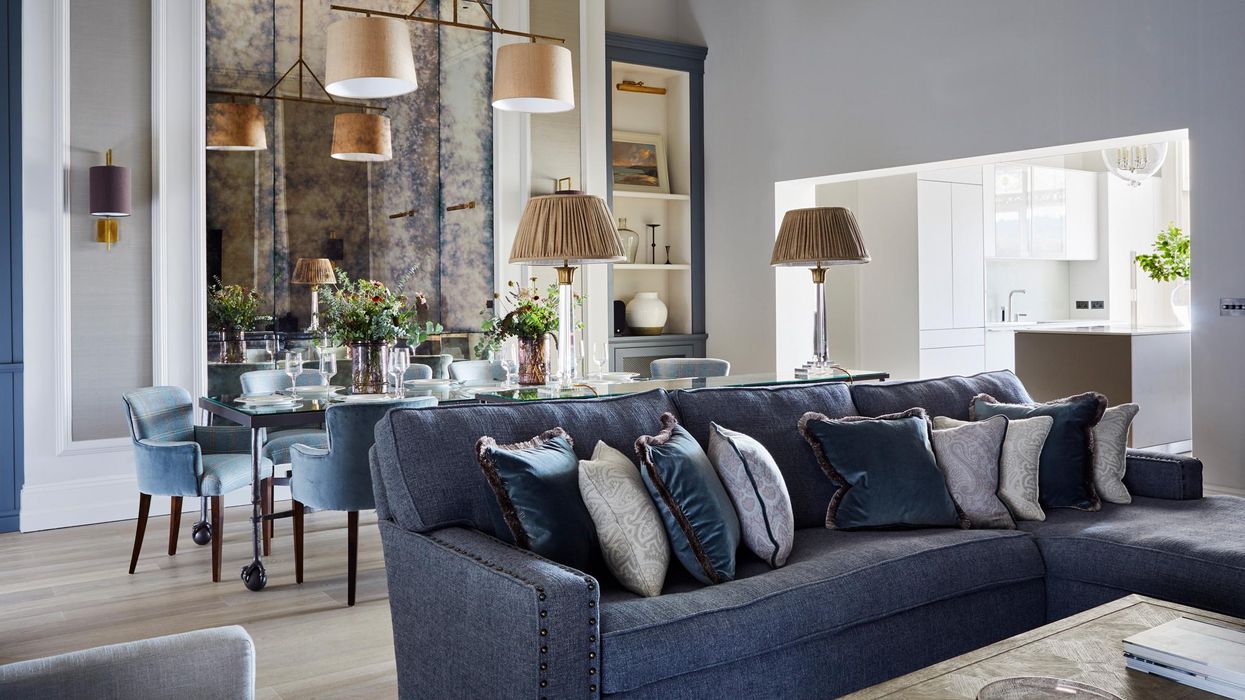 Photo: Brent Darby
Glamour—a word with an ever-evolving definition—is hard to achieve in 2021 without going over the top and verging into the territory of camp. To keep a house a home, certain precautions must be taken. Emma Sims Hilditch, founder and creative director of Sims Hilditch interior design, steered her recent Regency town-house project towards understated elegance, which entailed counterbalancing the opulence of De Gournay wallpaper and rich Georgian architecture with simple, clean lines and muted color palettes. We spoke with Sims Hilditch to better understand the process behind the home—how she lightened up rooms with dark walls and even hid a TV within a mirror.