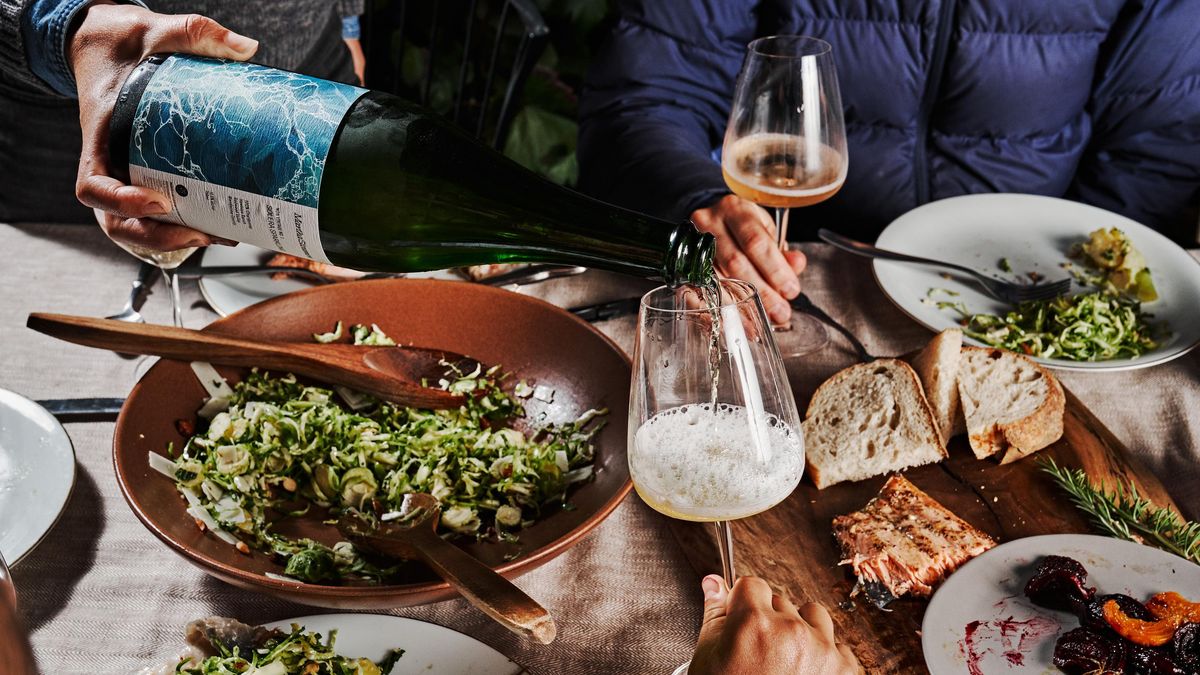 Living
Your No-Stress, High-Enjoyment Guide to Thanksgiving Wine
Expert advice for the perfect holiday pour.
The secret to a successful holiday doesn't lie within the exact dishes you serve or wine you pour, per se, but in the lasting ambiance and experience you create. In other words, a holiday is only as good as the sum of its parts and finding that sweet spot between planning the perfect get-together and allowing things to naturally unfold is what will have your guests recounting the holiday for years to come. One of those 'parts' is the wine. Unsurprisingly, there's a lot of chatter surrounding Thanksgiving wine pairings and unless you happen to be a sommelier by trade, there's a likelihood that choosing which bottles to put on your table doesn't come effortlessly (don't worry, us either).
But the fact of the matter is, finding the 'right' bottle of wine for Thanksgiving is forgetting what's right and wrong and going with intuition. Sipping on what you and your guests like is what will ensure the day is a success (at least from a beverage standpoint), and even if you're not sure what everyone prefers, there are tips and tricks for getting around that. Ahead, a complete guide to Thanksgiving wine and plenty of notable wineries to shop from before the grand feast.