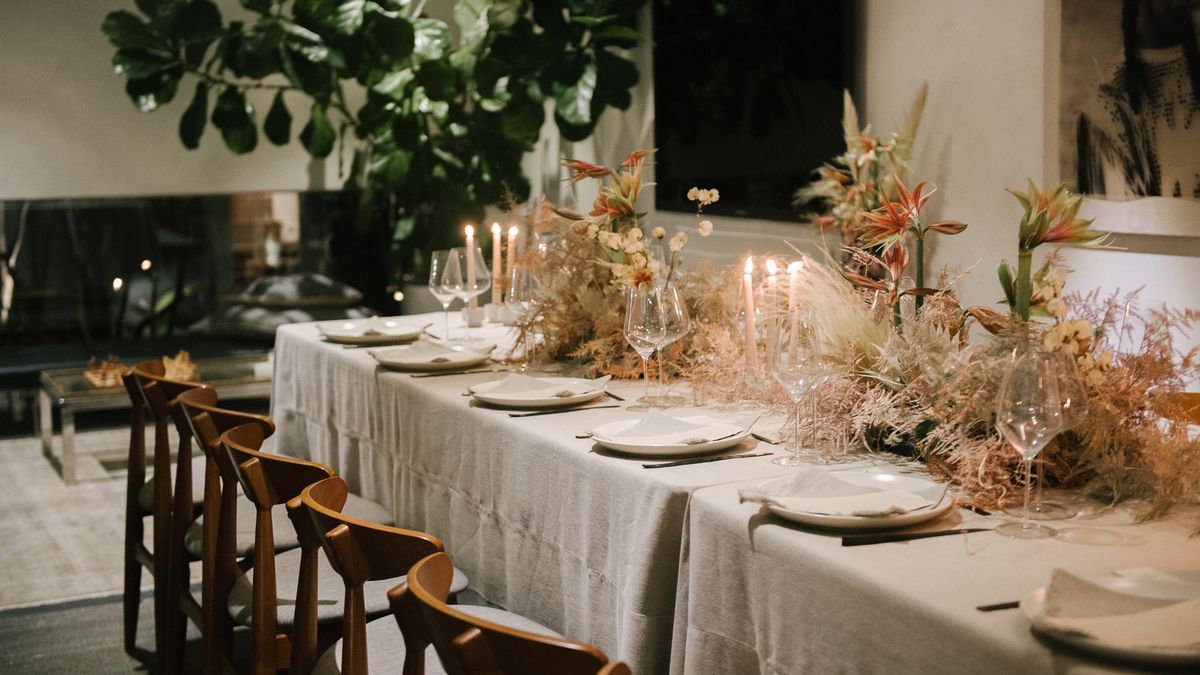 Entertaining
A Designer's Guide to a Stylish Friendsgiving
What to serve, ideas for the table, the playlist to use, and more.
These days, the new( ish) concept of Friendsgiving has become nearly as ubiquitous as its festive predecessor. It's an excuse to celebrate with—you guessed it—all your close friends sans the pressure extended family can sometimes carry with it. The benefits are prolific: You often won't have to change your locale. The cocktails can flow without the watchful eye of grandma. And as the event is often hosted before the actual holiday, you can still enjoy Thanksgiving with family come the fourth Thursday of November.
For tips on a more stylish approach, we asked Marysia Reeves, designer of her eponymous collection of swim- and resort-wear, to disclose all her tips and tricks. With young children, she indulges in a more grown-up approach to the holiday with an immaculate tablescape, chic food and wine pairings, and, of course, a bartender. Reeves and her husband host Friendsgiving annually at their home in Venice Beach, California, in the weeks leading up to Thanksgiving. "It also gives you a practice test for the holiday with family," she notes of her fashionable soirée. Continue to discover how the event comes together, everything she serves, and Reeves' best hostess advice.
Ingredients:
2 ounces blended scotch
1 ounce fresh lemon juice
¾ ounce ginger juice
¼ ounce cocktail honey (3 parts honey, 1 part hot water)
2 dashes bitters, preferably Angostura
Directions:
1. Combine the scotch, lemon juice, ginger juice, cocktail honey, and bitters in a cocktail shaker with ice.
2. Strain and serve over ice in a bucket glass.
Heath Ceramics
Copain Wines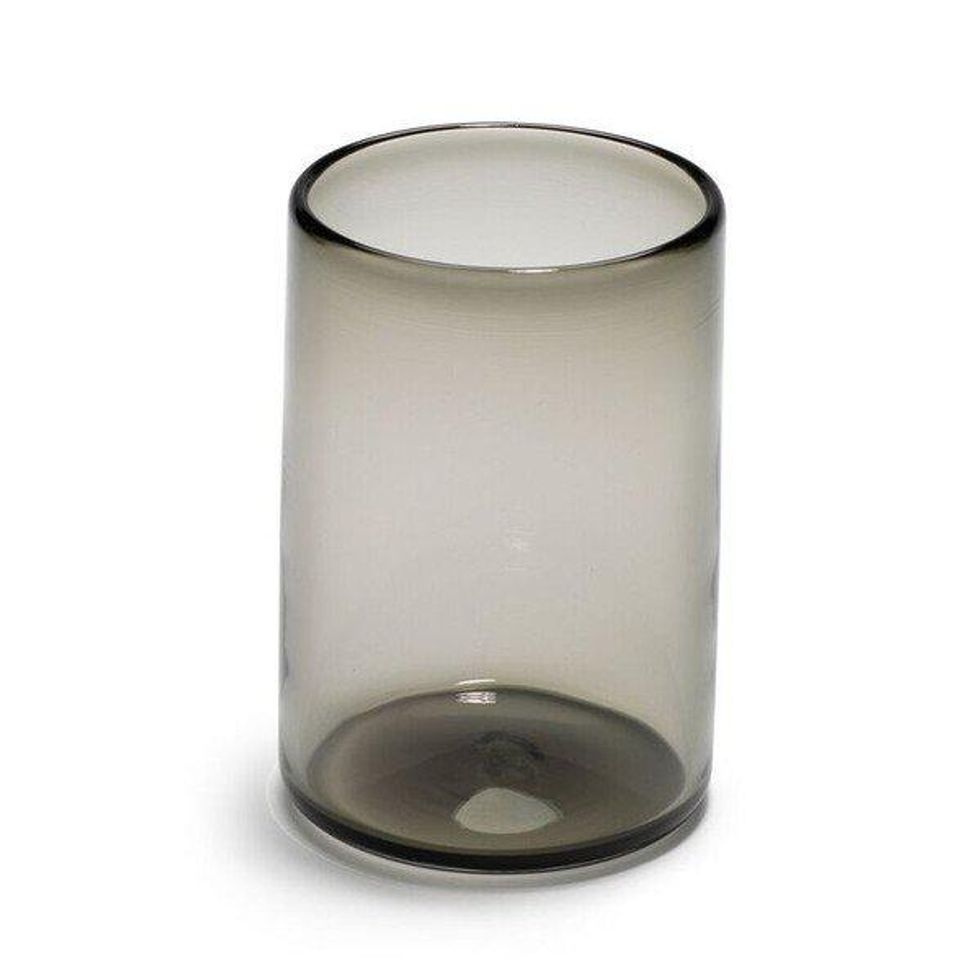 Andrew O. Hughes
Marysia