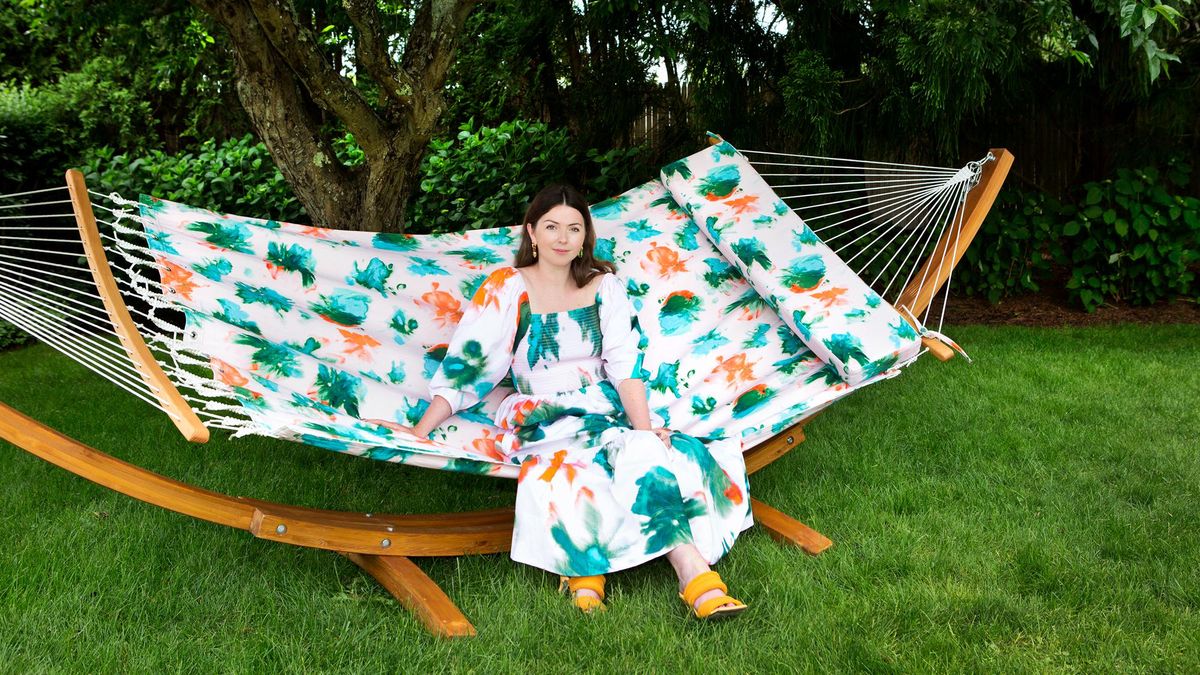 Entertaining
From short-rib tacos to the perfect playlist.
Fashion designer Tanya Taylor's Fourth of July doesn't look like your traditional Independence Day celebration. A born-and-raised Canadian, Taylor only adopted the holiday after becoming a New York City resident about a decade ago—and she's been celebrating it (in her own way) ever since. "Our tradition over the past five years is to host a 'NAFTA' party in our backyard in East Hampton," she says, "meaning we invite all our Canadian friends on July 4th and get an amazing local Mexican food truck to come park in the driveway and create delicious short-rib tacos." And while her iteration may not be par for the course, it shows that Taylor certainly knows how to throw a party. Here, she shares how she makes the holiday memorable—from the menu down to the playlist, and, of course, table linens from her debut homeware collection.
Regardless of the occasion, Taylor is consistent in setting a playful and vibrant table. This Fourth, you'll find her tablescape rich with her new pigment-splash placemats and napkins. "Our design team created the print by adding dye to ice cubes and allowing it to melt onto a white crisp poplin," she says. "It created this amazing spontaneous effect that I can't get enough of, especially when entertaining."
In terms of the menu, Taylor loves a "good Aperol Spritz" and spicy corn-feta-cilantro salad; however, what's fresh at the market, fun, and easy is what dictates her lineup. "One year we had 12 adults staying with us, and we rented 12 mint-colored bikes for everyone and all rode them to Wiborg Beach," she says, "we made drinks to go, set up a barbecue, and did sliders and lobster tails."
And perhaps one of the most crucial elements to the celebration, according to Taylor, is music. "Music is really important to me at dinners; it sets the mood and adds a crescendo to the night."
Her "very curated" Fourth of July playlist starts with "oldies of Bruce Springsteen and Fleetwood Mac that make you love America, and continues into early 2000s or Phoenix, MGMT, Killers, and ends with Haim, Sam Feldt, and Florence."
Taylor's wardrobe is equally curated—but not in the way you might expect: "We wear matching outfits with all our friends and kids; it's bizarre and amazing."