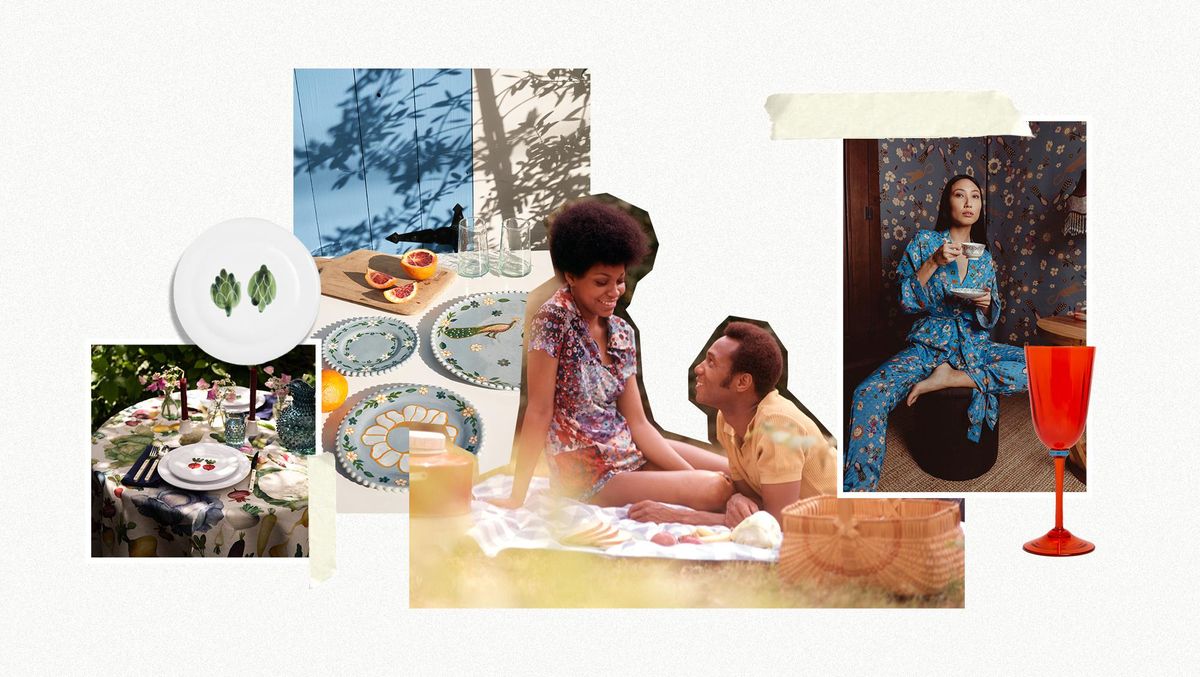 Entertaining
From candles to cutlery, we guarantee you'll find something to your liking.
Graphic:
Ashley Combs
After months and months of limited social interaction, little sounds more appealing than a friendly soirée. Though our altered approach this past year has allowed us to find solace in the arrangement of a table setting or the perfection of a new cocktail recipe, it will be nice to delight in a full-fledged social setting once more.
If planning said party, it can take a minute to fall back into step as host. Do you embrace the "bigger is better" mindset, or stay within the safety net of a simpler, more relaxed approach? Chef Stephanie Nass is opting for the former, leaning into the exciting prospects this summer promises. "Over the 15 months of the strictest COVID-19 restrictions, I regretted not doing what I wanted while it was possible. This summer I'm going to invite all the people, arrange all the flowers, wear all the most daring outfits, use my best table linens, and cook time-intensive recipes," she reveals. "When guests come over, we're going to stay up late and relish the moment's gathering like there's no tomorrow. All we have is now, so let's make it unequivocally fun. CARPE DIEM!"
But don't let that energy intimidate you. Extra effort doesn't necessarily entail perfection-seeking standards. Erin Beatty of Rentrayage favors a more laid-back approach. "I don't like fussy entertaining. I like beautifully mismatched plates, oversize plant-based meals made with weekly finds from the farmers' market or successful spoils from my garden," she explains. "I like parties like I like my home, like I like my clothes—eclectic, seemingly unplanned, easy, and beautiful. Invite randoms, invite besties, serve food on mixed-up plates and dishes pulled together with matching glasses and flutes."
Regardless of where you fall on this spectrum, the idea of planning any sort of event is intriguing. No matter your hostess style, we've rounded up every item you could possibly need, from retro champagne coupes to mood-enhancing lanterns, below.