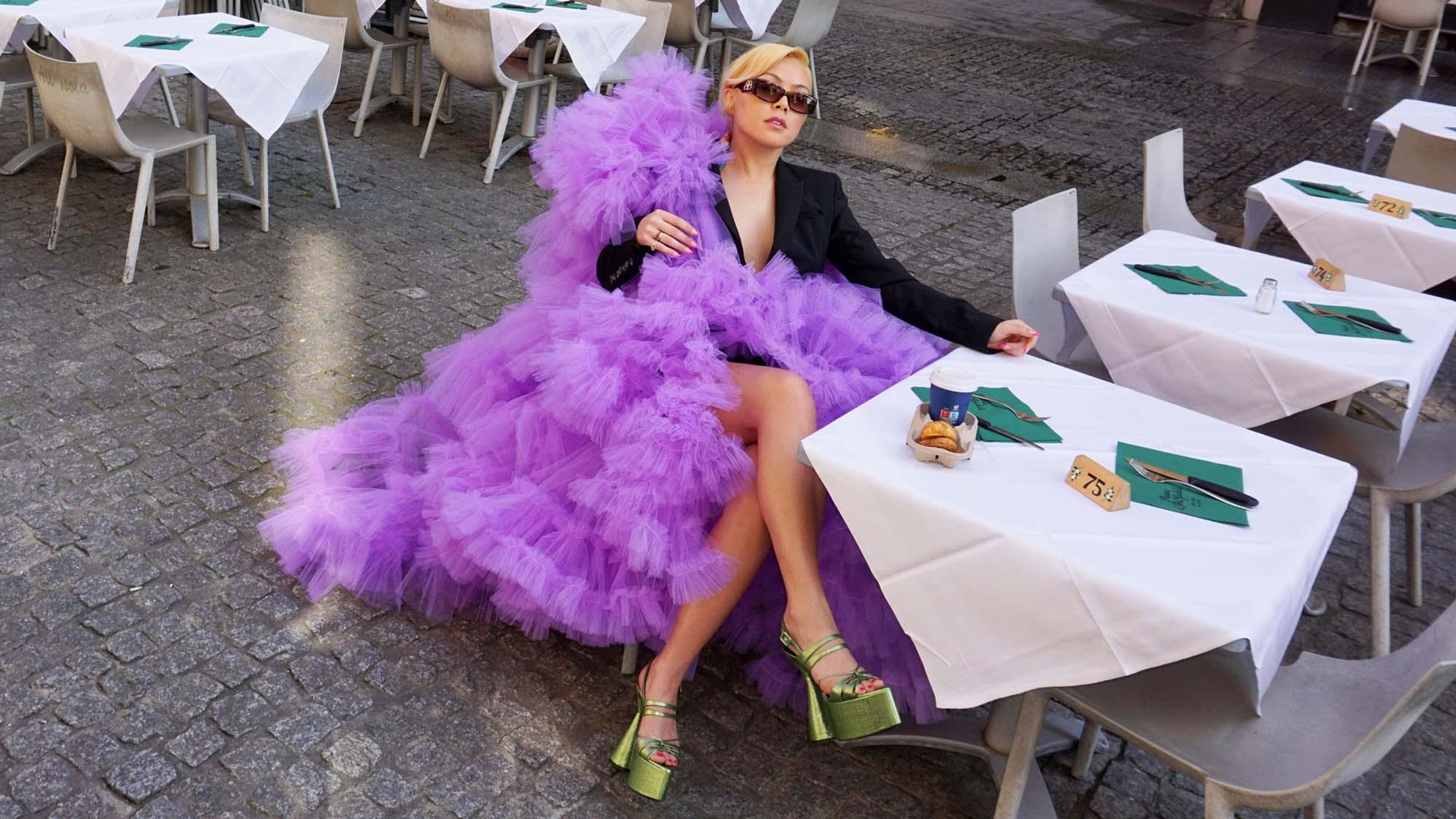 Fashion Week
Soki Mak spares no detail.
Though fashion week is commonly equated with a time of unbridled creative inspiration and tremendous glamour, it can also be a logistical nightmare. SoKi Mak, a creative director and stylist knows that coupled with the excitement of runway shows comes intense planning, tons of emails, and inevitable traffic. Despite all this, Mak returns each season to experience the joy each new collection exudes. The multi-hyphenate fashion mogul walks us through her experience at Milan Fashion Week barring no tiny detail.
What does your job title entail?
"What doesn't it entail! You have to be in love with what you do because it's 24/7. Endless research, traveling, and connecting with people are a huge part of the job. I'm often working [on location], and so a lot of my work has to be able to come with me wherever I am that week. My team works in various time zones, as my clients are also often traveling, which means that it can be quite full-on! But I love it; the late nights and long journeys are all worthwhile once you finish a project."

How do you approach fashion week? What role does it play in your career?
"As a creative director and stylist, my aim is to see as many shows as possible. I love to feel inspired and I thrive on finding designers that no one else is using, giving new talent a platform next to more established brands. Finally meeting the people behind endless streams of emails is exhilarating, visiting showrooms, and PRs is crucial, and it's one of my favorite parts of fashion week."

When do you start to prepare?
"It's so hard to prepare for any live events like fashion week; the plan tends to never go to plan! The preparation really begins with pulling looks, organizing fittings with designers, and then, of course, packing. This season my team and I had about nine days to prep, which is particularly rushed. Having the right people there makes all the difference. Make sure your hair guy is on call. (If you need recommendations, mine is @oskarperahair.) You spend the entire day surrounded with people, so your team has to be your confidants (and really organized)!"

Walk us through your thought process when attending a show. What is going through your head?
"Mainly, trying to make it on time! No matter the city, it always seems to be a rush. There is never quite enough time between shows, which is exciting and sometimes quite tumultuous. Everyone is in the same boat, stuck in the same traffic—I've yet to miss a show, though. Somehow making it on time means you start each show on a high. Once I'm there, it's all about the show, until the next one. At [Roberto] Cavalli, I ended up having to get out of the taxi in moving traffic to run to the show. You just make it work. (Thank goodness they NEVER start on time.)"

Is there anything like a typical day for you during fashion week? If so, what's it like?
"Every city has a different feel. Milan, like Paris, is much more charismatic. There is a real charm to the contrast of the chaos and glamour. London and New York tend to be more casual, When I'm in NYC, I would wear one look the entire day. In Paris, you could never! Whatever the city though, expect chaos, long taxi rides, the occasional timing meltdowns, mishaps, and the normality of day drinking. Everyone is so tired, yet you can feel the adrenaline in the atmosphere. Everyone is ready for the next show, the next city. The energy is Jovian."

What are your essentials to get you through the chaotic period?
"If you're going to wear heels, then you need to make sure you have the best to get you there between shows: Jimmy Choo. In my experience, your beauty regime is more important than ever, especially with all the flying and late nights. My go-to is Omorovicza everything. My newly appointed momager is Digital Smut; it really helps to have some structure during the week. And finally, a brilliant camera for sure, as I like to change looks a few times a day and have fun while I'm there!"