A Buyer Shares a Behind-the-Scenes Look at NYFW
What this season looked like for Moda Operandi's Jana Hofheimer.
Fashion Week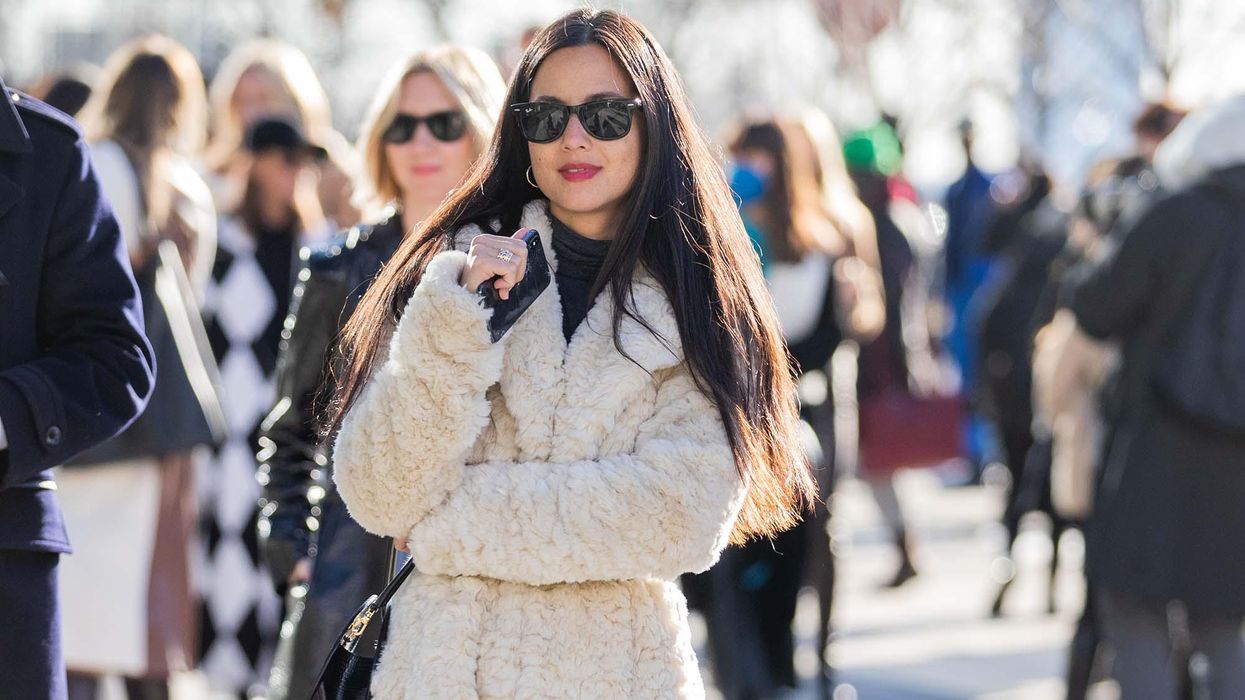 Fashion week has come to mean different things to different people in the industry as influencers take seats next to editors and the commotion on the streets outside rivals the runway. Despite all this, a buyer's purpose in attending shows has remained largely unchanged. They are there to see the collections and start their sartorial wheels turning with regard to the next season of fashion. We caught up with Moda Operandi buyer Jana Hofheimer as she navigated this season's complex schedule in New York (the first of her international circuit), hopping from shows to market appointments to dates with her laptop.
What does your job title entail?
"In technical terms, I manage a portfolio of 60-plus brands across Moda's Trunkshow and in-season shopping channels. And it all starts with merchandising—the selection of product to purchase for the site—which is a considered practice led by both analysis of data and taste and intuition. Half of my time—more or less—is spent in showrooms and studying line sheets while the other half is spent deep in spreadsheets and reporting, and I love both equally.
"In less serious terms, I buy all of the amazing things our clients get to shop on the website!"
How do you approach fashion week? What role does it play in your career?
"As a buyer, fashion week (or should I say, month) is critical. Runway shows, presentations, and brand meetings (aka market appointments) are our first touch points to evaluate the seasonal collections and their commercial viability. But we're also experiencing the designers' ultimate creative expressions in many cases, which reinforces fashion as an art form. It is truly a privilege to witness firsthand and keeps me personally inspired.
"As for my approach, given that one of Moda's greatest strengths is our best-in-class curation, I go into each fashion week with a thoughtful eye, and our client and their needs are always top of mind."
When do you start to prepare?
"So much preparation goes into each season. For fashion month itself, my team goes out to brands with runway ticket requests once the schedules are posted, which is sometimes as short as two weeks ahead of showtime. But if we zoom out … appointment scheduling begins four to six weeks prior, as does programming the Trunkshow calendar, and financial planning/strategy building happens 12 to 16 weeks in advance. Fashion week is one giant culmination of many months of hard work for everyone involved, with merchants being no exception."
Walk us through your thought process when attending a show. What is going through your head?
"Oh, boy. It's organized chaos, usually a menagerie of the following:
"Estimating what our client will engage with and shop; again, the client is paramount!
"Selecting key looks: those we want to market the most in our Trunkshow messages and assort in the buys.
"Identifying common denominators across the different collections, aka trend-spotting.
"Constantly estimating the retail price of an item; if you're a buyer, you know this is sometimes the most fun game to play.
"Selfishly fantasizing adding pieces I love to my own closet.
"Unrelated to the job, but unavoidable, judging the soundtrack."
Is there anything like a typical day for you during fashion week? If so, what's it like?
"No two are the same for me, but the one constant is that the days are packed with shows, re-sees, and both internal and external meetings (a blend of in-showroom and virtual these days), while the nights are the only time to get in front of my computer to get the real work done!"
What are your essentials to get you through the chaotic period?
"A battery-charging pack for my phone, my Prada Re-Nylon tote to carry my whole life in, and lots of water and healthy snacks. We often say that 'it's not a sprint, it's a marathon,' so refueling is key. Then, exercise to improve stamina (for me, it's Tracy Anderson), and I'm adding breathwork to this list this season!"