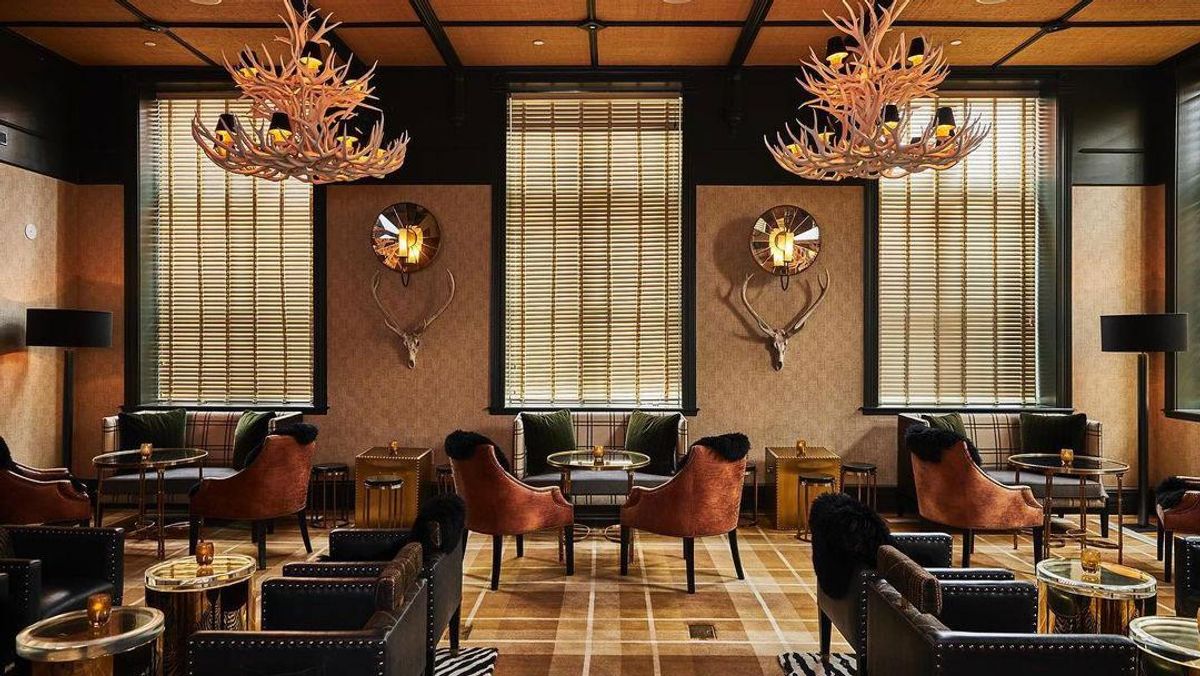 City Guide
The Very Best Cocktail, Coffee, & Food Spots, According to Stylish Aspen Locals
Aspen has long been a sought-after winter destination positioned a mere 8,000 feet in elevation in Colorado's Rocky Mountains. But the draw goes well beyond the town's world-class skiing and rejuvenating alpine setting. While Aspen indeed boasts a similarly small-town, historically significant charm like any other mountain village, a decided tone of luxury sets it far apart. The sheer number of high-end designer stores that nearly rivals Madison Avenue is one differentiating factor—Aspen has it all, from Gucci and Dior to Prada and Balenciaga. Plus, Kemo Sabe—an upscale boutique offering cult-loved western wear for men and women, including signature customizable hats and vintage belt buckles.
World-class hotels and an esteemed art scene are other distinguishing factors. From the historic Hotel Jerome and iconic St. Regis to The Little Nell and W Hotel—both nestled at the base of Aspen Mountain with expectedly breathtaking views—decadent stays, dining experiences, spa treatments, and bar scenes are deeply woven into the culture. As are the many fine art galleries and architecturally stunning Aspen Art Museum, where you'll witness contemporary exhibitions including sculptures, painting, multimedia installations, and electronic media. Not to miss is the museum's striking rooftop cafe, SO, where you can enjoy lunch, sweet treats, and imbibe in a glass of wine while taking in more art and expansive Aspen mountain views. Also, The Store—a not-so-average souvenir shop by American artist Jonathan Berger, featuring more than 350 items from decorative objects like textiles, ceramics, and glassware to clothing and jewelry, and, of course, artwork, inspired primarily by his first-hand experiences working and shopping in downtown New York in the 1990s.
But, perhaps most compelling is Aspen's incredibly posh food, coffee, and cocktail scene. From quick and casual spots to fine dining restaurants spanning French, Pan-American, Japanese omakase, and Roman cuisines, to name a few, these local gems boast premier dining experiences akin to those found internationally in the world's most dynamic cities. But how to navigate an itinerary of decadent meals, sips, and caffeine boosts? Take a resident's word—there's nothing better than discovering the very best a destination has to offer than through an intimate local lens, particularly one brimming with exceptional food and drink. So, scroll on for an insider's take on Aspen's best cocktail, coffee, and food spots, according to 7 stylish women. A quick spoiler: a near-unanimous top ranking of Clark's Aspen and The Hotel Jermone for cocktails and ambiance, as well as high marks for Bear Den Aspen, Betula, and Mawa's Kitchen. But trust, many more gems are to be uncovered ahead—plan your visit accordingly.