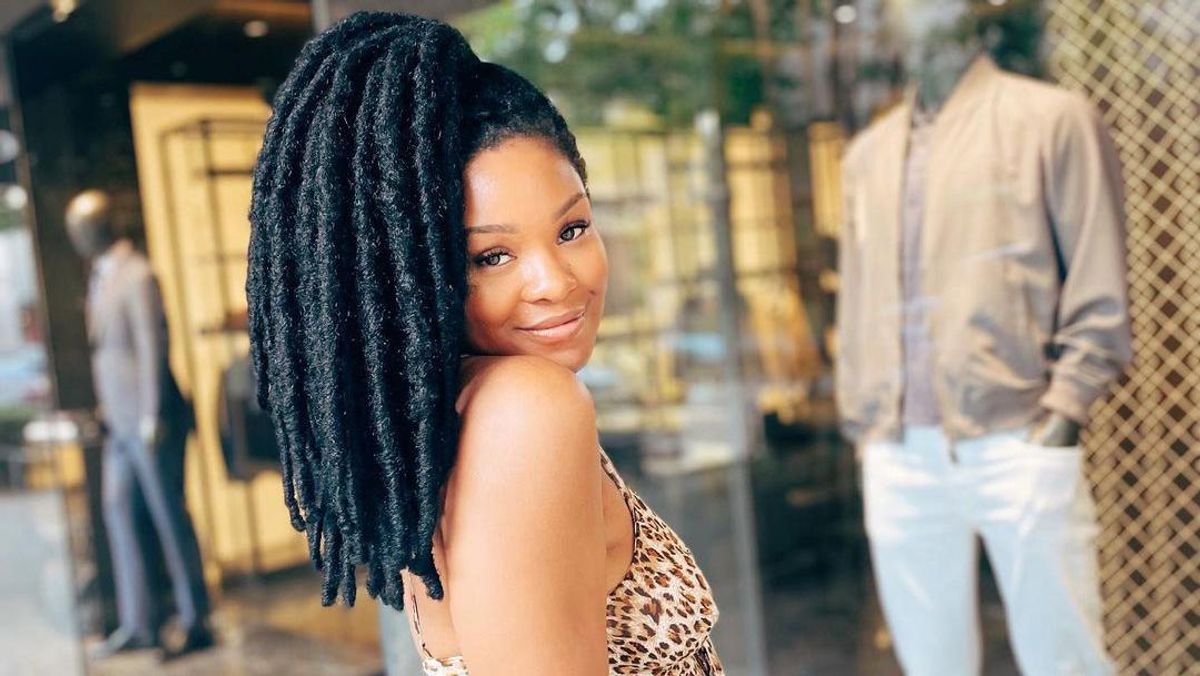 Beauty Field Guide
All of the Must-See Beauty and Wellness Spots in Lagos
Christina Tegbe, founder of 54 Thrones, on what to do when you visit Nigeria's capital city.
Welcome to Beauty Field Guide, a series that explores the best beauty treatments and wellness experiences that a place has to offer, through the lens of our favorite cultural insiders. This week, Christina Tegbe, the founder of 54 Thrones, a clean African beauty brand, gives us a rundown of the can't-miss spots in Lagos, Nigeria.
For Christina Tegbe, the goal was to create an authentic African skin-care brand. Tired of seeing the same old, played out narratives about the continent, Christina decided to develop 54 Thrones, a clean brand that highlights African beauty, tradition, and innovation. The line, which features butters, oils, soaps, and masks, is all-natural and ethically-sourced from women-run co-ops and entrepreneurs in African countries. There's shea butter from Ghana, baobab oil from Nigeria, argan oil from Morocco, marula from South Africa, and jasmine and neroli from Egypt. Through infusing her personal travel experiences into her skin-care line, Christina is able to give outsiders a glimpse into the Africa she knows and loves.
Below, Christina gives the five places to check off our beauty and wellness to-do list when visiting Lagos, Nigeria, her hometown.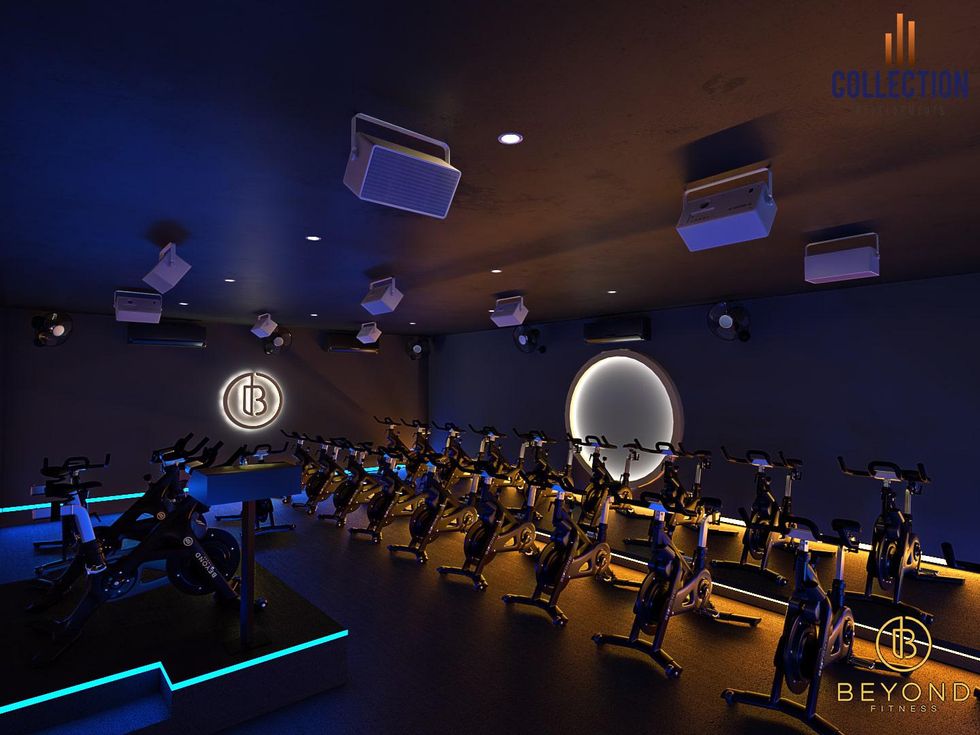 Photo: Courtesy of Before Fitness
"I love to start my day with movement, so I kick off my morning with a yoga or spin class at Beyond Fitness. It's the hottest indoor cycling and fitness studio at the moment, and I always leave with the best feeling, both physically and mentally. After my workout, I grab a smoothie at the in-house smoothie bar and catch up with friends if they are in my class, or check emails if I am by myself. If I lived in Lagos, I would absolutely get a membership at this amazing studio."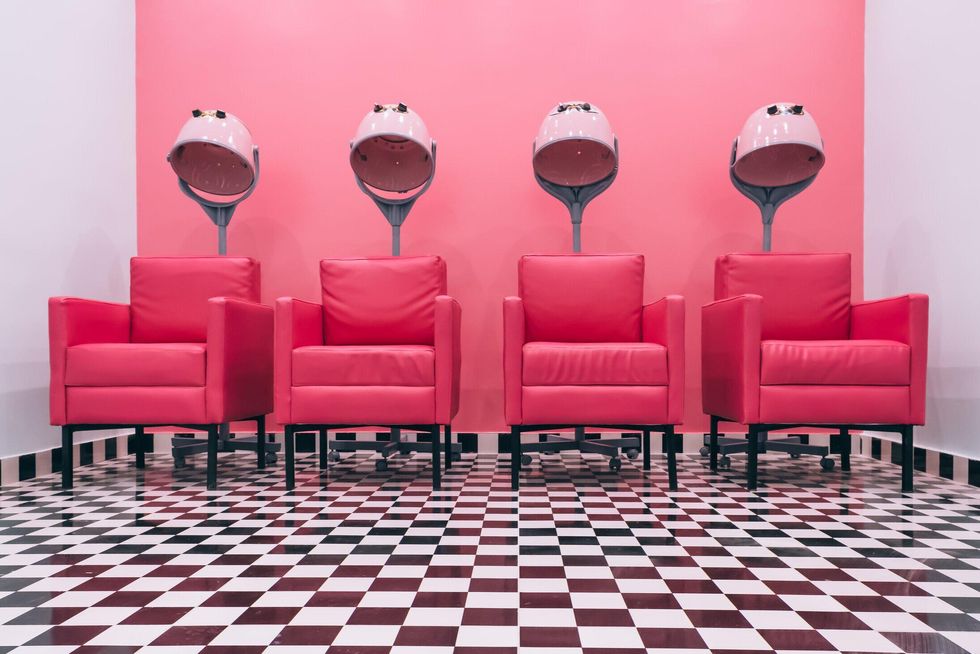 Photo: Courtesy of My Wash & Go
"This cute Afro-vintage themed salon is co-founded by my friend, Bolanle Olukanni. They only offer wash and weaving services focusing on healthy hair techniques. It's easy to book online and what I like the most is you won't be in the salon all day—they get you in and out in about two hours. Make sure to add on a deep moisture treatment."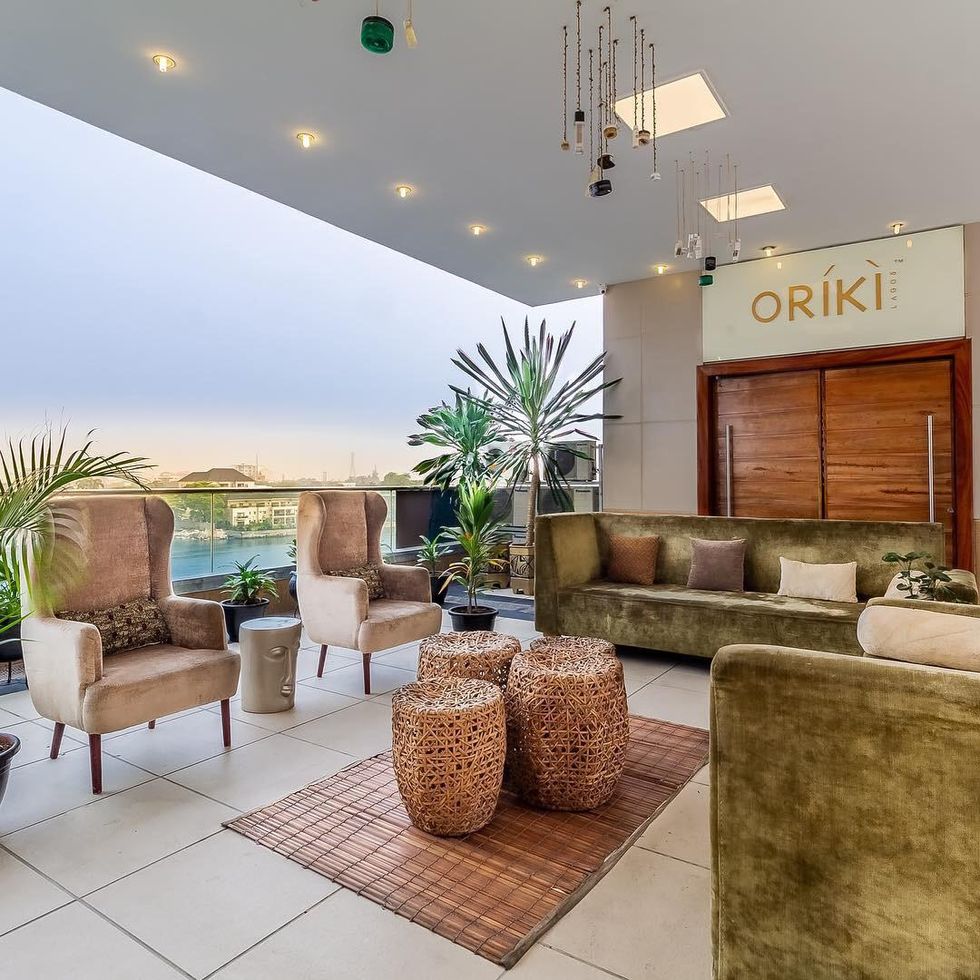 Photo: Courtesy of Oriki Spa
"I am obsessed with this woman-owned wellness spa and brand known for its massages and facials. ORÍKÌ is an all-natural farm-to-skin brand, and they use their products in the spa. I feel good about the products they are using on my skin when I visit, plus I love supporting local Nigerian beauty brands when I'm here. I'm a fan of the Rich Hydration Facial and Herbal Therapy Massage. Hot tip: For a post-massage treat, I bring my 54 Thrones body butters and slather them on afterwards while my skin is soft and supple."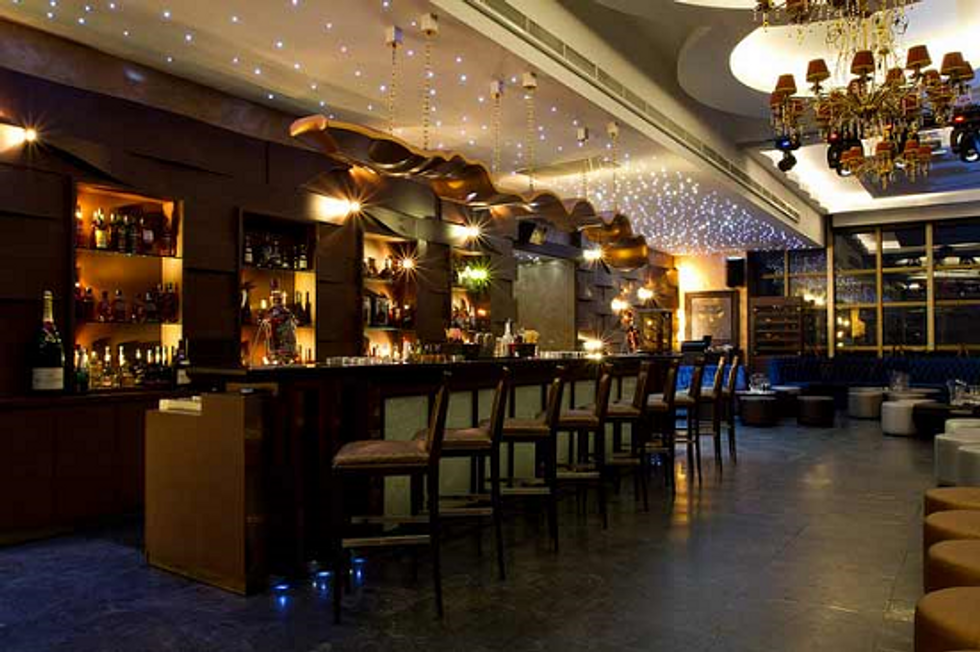 Photo: Courtesy of The House Lagos
"The House is a must-visit when in Lagos—I always suggest meeting up here with my friends and family. The food and drinks are amazing, and depending on your mood, you can dine in their dining room or their courtyard, chill in the parlor or the patio. I am also obsessed with the layout—it has a relaxed social vibe and the community it draws in is inspiring. I always end up conversing with someone new, furthering my connections in Lagos. The co-founder, Tobi Hamilton, is brilliant and lovely to always catch up."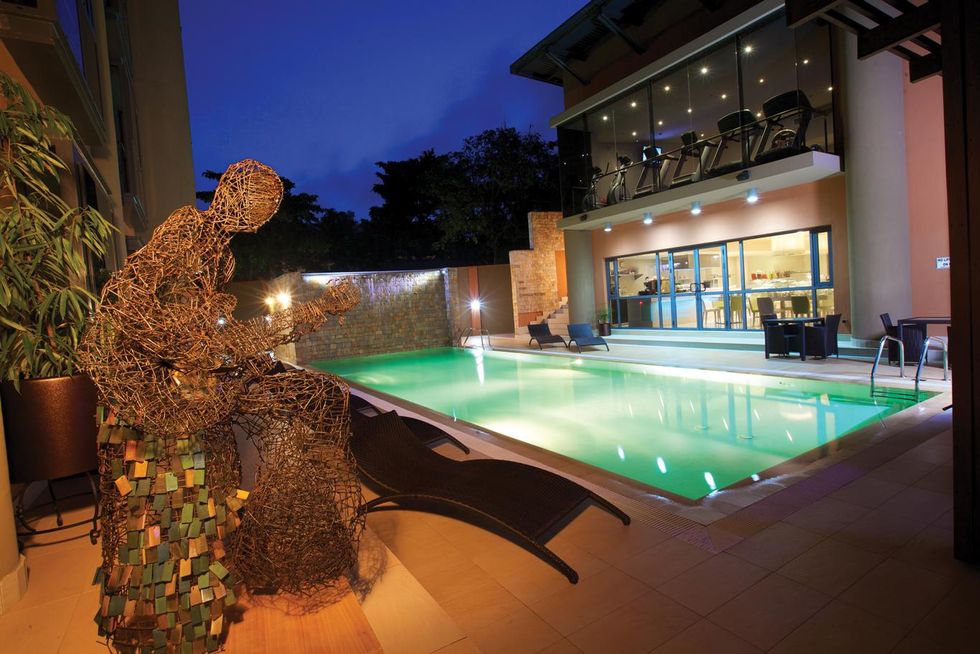 Photo: Courtesy of Wheatbaker Hotel
"One of my favorite boutique hotels in Lagos and is located in the heart of the city. It draws a diverse crowd and is always such a great meet up spot in the hustle and bustle of the city. They have all of the perfect amenities a traveler would need or desire—a great in-house restaurant and bar, which is perfect if you are too tired to venture out after a day of exploring the bustling city. I always book a pedicure and manicure at their spa and make time for a dip in their pool during my stay."