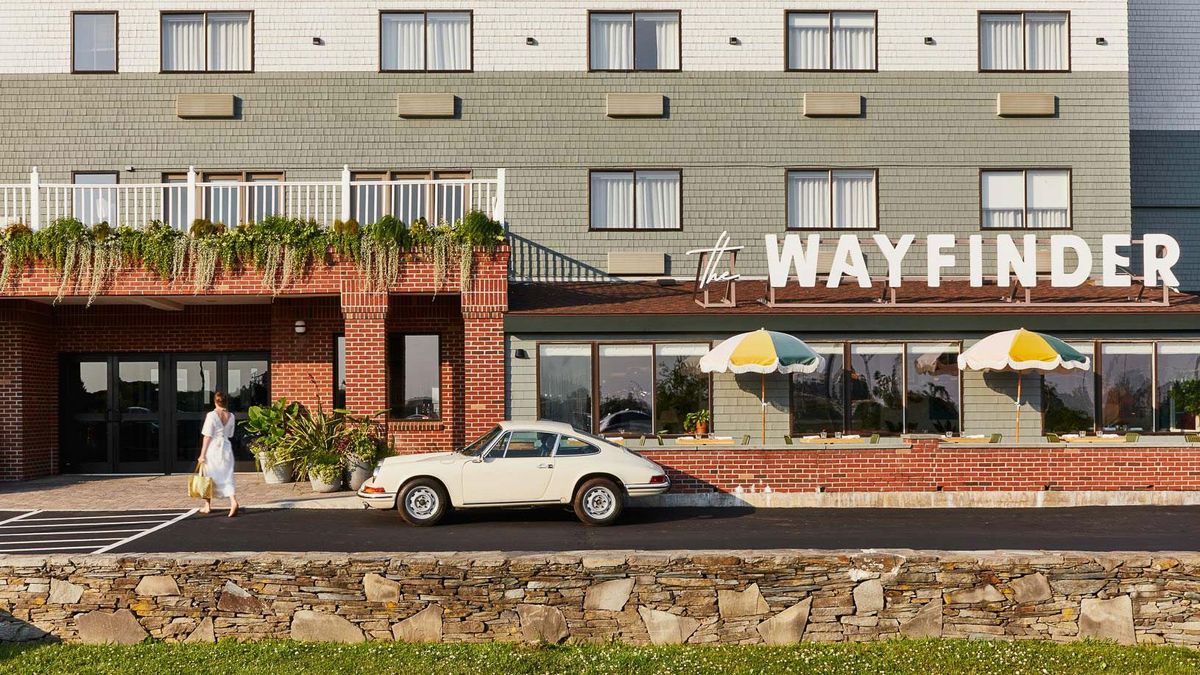 Travel
Consider your itinerary set.
Memorial Day Weekend, as you're aware, is the unofficial start of summer and if you're itching to safely satiate your much-stifled wanderlust, a small-town getaway might just be the solve. Escaping to a low-population city comes with its obvious perks: fewer crowds, more charm, and access to off-the-beaten shops and activities. It's the kind of holiday that leaves you restored, which *we'll take* right about now.
Although vaccine numbers are up and infection rates are going down, if you're vaccinated and ready to travel, remember to wear a face covering where required, practice social distancing, and wash your hands regularly (you know the drill by now). Also, be sure to check out local guidelines and listings before visiting, many destinations are now requiring reservations ahead of time and other businesses are still closed.
All that said, continue ahead for eight charming small towns scattered across the U.S. that would make for an idyllic Memorial Day Weekend getaway.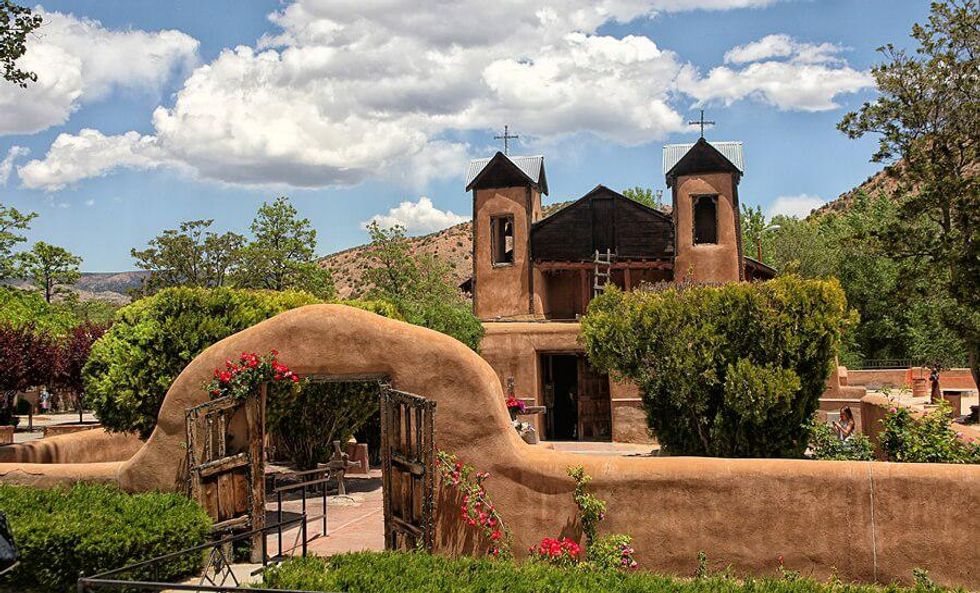 Photo: Courtesy of Taos.org
Nestled in the Sangre de Cristo Mountains of New Mexico, Taos offers a blend of outdoor tranquility and immersive culinary and art experiences. The city was established in 1615 and has a population of around 6,000 and an elevation of just under 7,000 feet. If you're an outdoor enthusiast, activities abound (think kayak, paddleboard, rafting, fishing, hiking, rock climbing, biking, and basically everything in between). History-lovers, too, have ample itinerary items like Taos Pueblo—the only living Native American community designated as both a UNESCO World Heritage Site and a National Historic Landmark. Other architectural masterpieces include 24 historic churches sprinkled throughout northern New Mexico (download their map to go on a self-guided tour); San Francisco de Asis is arguably the most popular and is the only original church remaining intact in the Taos area. Once you've worked up an appetite, head over to The Love Apple, which specializes in organic home cooking. Doc Martin's is another local favorite and serves up southwestern fare alongside an award-winning wine list. Settle in for the night at El Monte Sagrado, a spa resort that boasts breathtaking casita suites. If you prefer something more low-key, consider Hotel Luna Mystica, a vintage trailer hotel offering themed, manicured airstreams and unparalleled star gazing.
COVID-19 Guidance for Taos.
Northern Berkshires, Massachusetts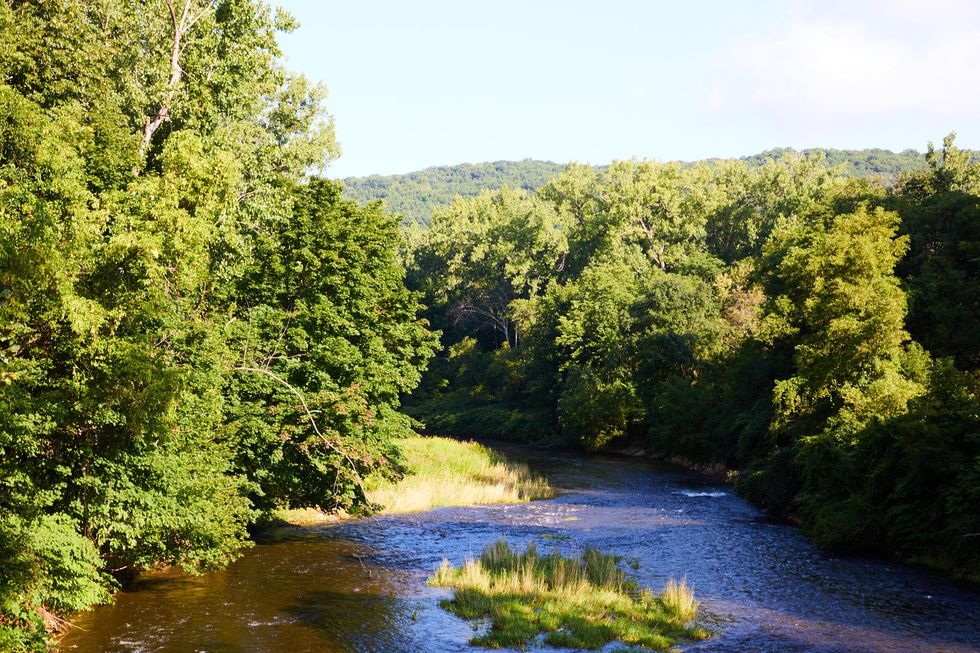 Photo: Nicole Franzen
The Berkshires are like the Cotswolds of New England—a cluster of charming villages situated in a lush valley surrounded by mountains that boasts quaint shops, boutique properties, and a slowed-down pace of life. The Northern Berkshires are especially charming and North Adams is an excellent weekend holiday destination, particularly for kicking off the summer. First stop: check into TOURISTS, a hotel and riverside retreat inspired by the classic American roadside motor lodge. It's perched on the shores of the Hoosic River and is adjacent to woodland trails and riverbank vistas (and the Appalachian Trail, NBD). While staying at the property, you can book immersive experiences like a birding excursion, botanical dyeing class, plein air massages, and a foraging trip for cocktails. If you're keen to explore the city, there's a bevy of attractions to check out, including Clark Art Institute and MASS MoCA. If you get hungry along the way, A-OK BBQ for a pulled pork sandwich followed by a beer at Bright Ideas Brewing next door. For those seeking a nature fix, you'll be spoilt for choice. Mount Greylock is the highest point in Massachusetts and a prime hiking trail. The Cascade hike is just over two miles long and offers striking waterfall views. Or, if you simply want a place to sprawl out and have a picnic, head to Linear Park and enjoy the sounds of the Green River while reading or napping.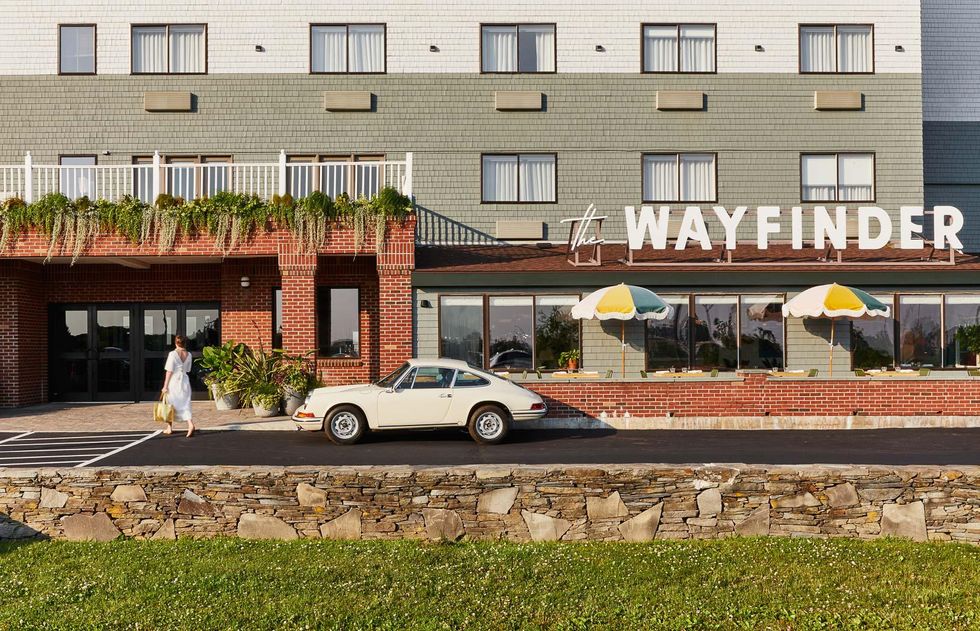 Photo: Courtesy of The Wayfinder
If a seaside getaway piques your interest, pack your bags and head for Newport, Rhode Island. The area is renowned for its Gilded Age mansions and sailing culture. Book a room at The Wayfinder, a dog-friendly hotel that's imbued with a relaxed, free-spirited energy. Soak in the sun at the property's Poolshack and enjoy bites like poke bowls and fresh ceviche. Once you head into town, you'll want to navigate your way to historic architectural highlights like The Breakers and Marble House (both of which offer picnic experience on the grounds). You can take in a breath of fresh salt air via Newport's 3.5 mile Cliff Walk, a unique way to view the city's magnificent architecture. On the culinary front, The Black Pearl and Clarke Cooke are favorites and if you're in the mood for a wine tasting, pay a visit to Newport Vineyards. Lastly, don't leave without embarking on a sailing cruise; you can make arrangements with SightSailing through the front desk at The Wayfinder.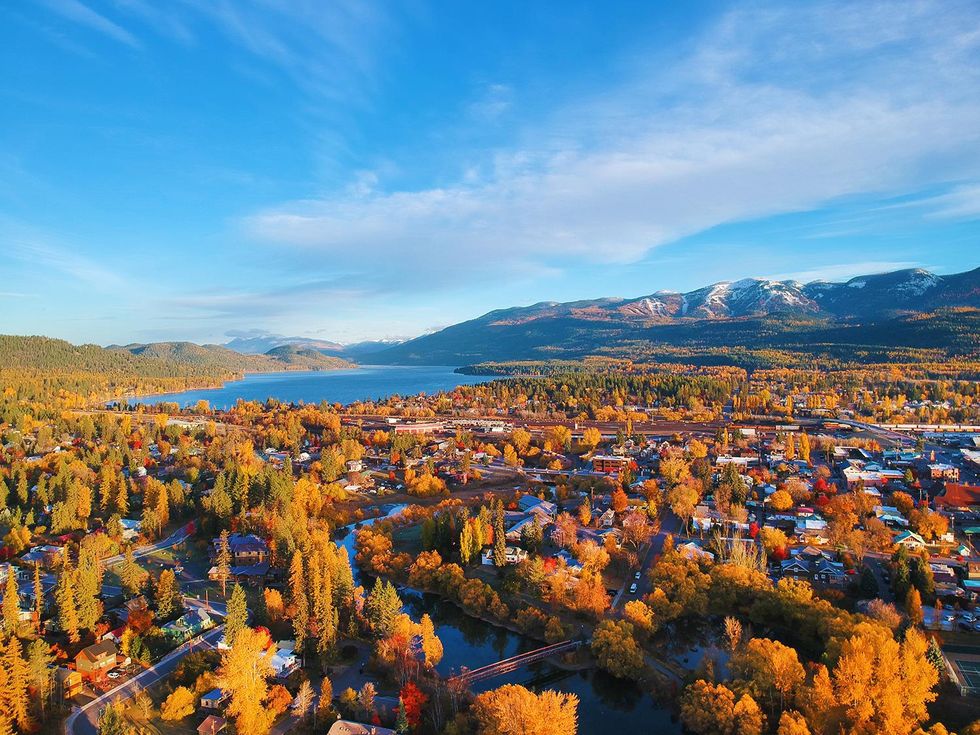 Photo: Brian Schott/Explore Whitefish
Located in the Northern Rocky Mountains and positioned at the edge of Glacier National Park, Whitefish, Montana is a nature-lover's paradise. With a population of less than 10k and millions of acres of mountains, forests, and streams it's no surprise this destination will serve as the ultimate kickoff for the summer season. There are several charming hotel stays that range from luxury properties to smaller-scale boutique stays. A few good places to start include Hidden Moose Lodge, Montana Treehouse Retreat, and The Lodge at Whitefish Lake. Adventurers will have ample activities to choose from like hiking, cycling, zip-lining, and rock climbing. For something slightly less challenging but equally enjoyable, go on a summit scenic lift or take a horseback trail ride. For a bite to eat, check out Cafe Kandahar with cuisine by Chef Andy Blanton. If you're up for a 20-minute drive, nearby Kalispell has several dining options, including huckleberry milkshakes at Norm's Soda Fountain. The city recently launched a sustainable tourism plan dubbed "Be a Friend of the Fish and includes a helpful checklist of ways you can respectfully visit this quiet town (examples include avoiding single-use plastic, giving wildlife space, avoiding geotagging on social media, and igniting inclusive conversations with locals and fellow visitors).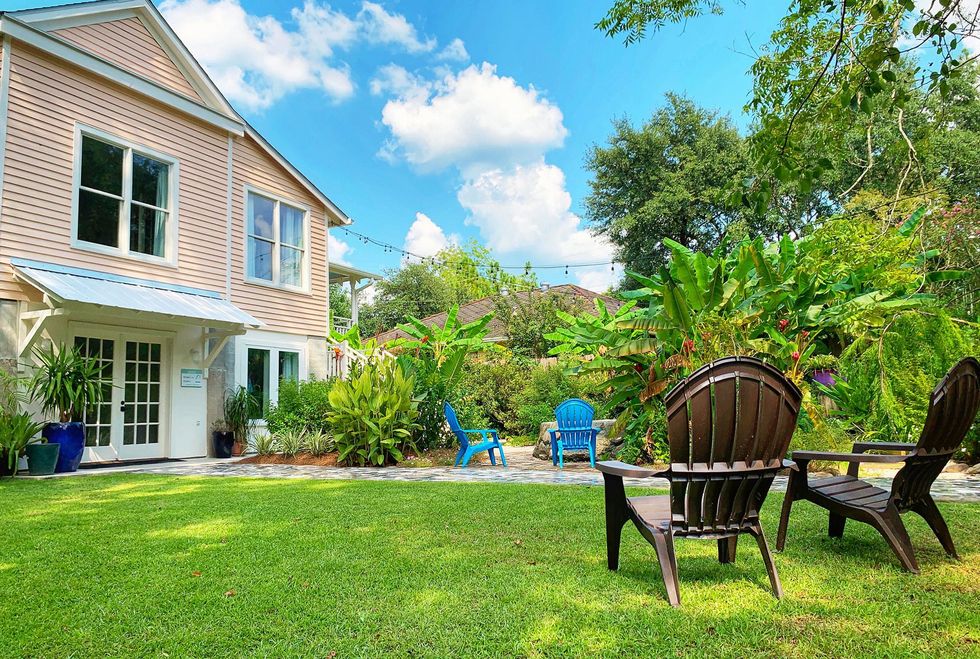 Photo: Courtesy of Abita Springs Motel
Less than an hour drive outside of New Orleans sits Abita Springs, a small town located on the north shore of Lake Pontchartrain that was home to Native Americans as far back as 2,220 years ago. Now, the area is best known for its water and its beer; an 1887 test revealed the springs contain minerals with medicinal qualities and every October the community comes together for a water festival. As for the beer, breweries craft with the area's mystical waters, making it a cultish destination for beer-lovers. This is the kind of place where quaint bed and breakfasts thrive, so consider the Abita Springs Hotel built in a restored 1890s home and full of charm. Once you've checked in, lean into the small town feel and head to the Abita Springs Art and Farmers Market (each Sunday from 11 a.m. to 3 p.m.) and make a pit stop at the quirky Abita Mystery House, a museum with thousands of unique pieces on display. Enjoy a cold one at the Abita Brew Pub and don't miss out on the local nature attractions like the Tammany Trace Bike Trail.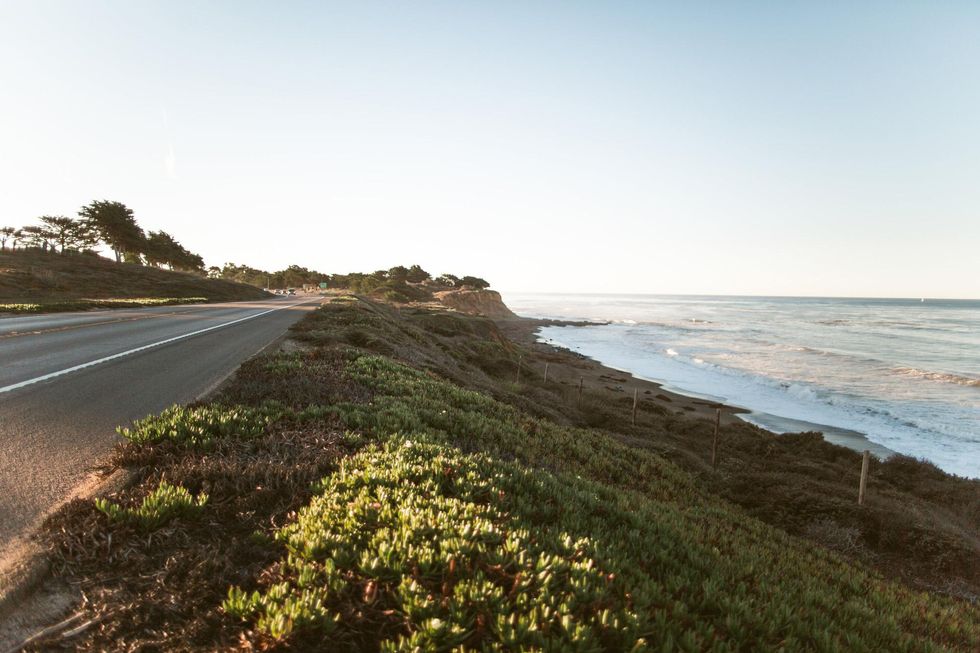 Photo: Courtesy of Visitcambriaca.com
California is abundant in quaint coastal towns, but many of them have surged in popularity over the years (Big Sur and Carmel By the Sea, to name a couple), however Cambria manages to stay under the radar. Located on scenic Highway One just below San Simeon, home to Hearst Castle, Cambria offers everything you'd expect from a quiet, artistic town beside the sea. Commonly-recommended itinerary items include visiting a gallery, antique stores, boutique shops, and the Cambria Historical Society to learn about the town's pioneer as well as Chumash and Plano Salinan Native American families. You'll also want to pay a visit to the nearby elephant seals (trust us, just go). Other outdoor activities you might dip your toe in include kayaking, horseback riding, hiking, tidepooling, and fishing. There are several tasting rooms in Cambria and if you're interested in doing a few, consider hopping on The Wine Line, a local semi-private tour service. Rest your head at FogCatcher Inn, a romantic hotel that offers oceanfront rooms. If you're feeling more laidback, snag a camping spot at San Simeon Creek or Washburn primitive campgrounds.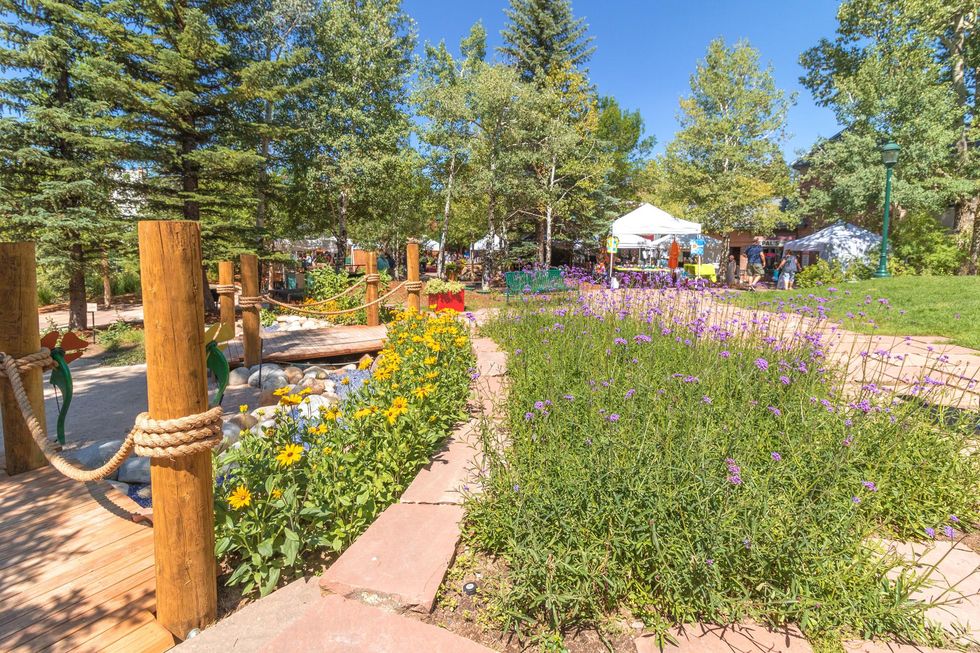 Photo: Courtesy of Visitestespark.com
Ninety miles northwest of Denver sits Estes Park in the heart of the Rocky Mountains. The town has been around since the 1860s and its proximity to an expanse of breathtaking nature cements the vibe as decidedly adventurous and outdoorsy. Wildlife is not uncommon (seriously, elk have been known to wander downtown) and countless hikes, scenic drives, wildwater rafting, and more are at the tip of your fingers; here are seven stunning waterfall hikes to get you started. Stick around town and you'll enjoy more than 200 independently-owned shops, galleries, and restaurants. After grabbing a piece of fudge from Laura's Fine Candies, check in at The Stanley Hotel. You may have heard of this historic property before, it inspired the Overlook Hotel in Stephen King's The Shining and is also on the U.S. National Register of Historic Places. Before heading out, take a ride on the Estes Park Aerial Tramway for astonishing views; it's set to reopen just in time for Memorial Day Weekend.
Photo: Courtesy of Beaufortsc.org
Beaufort is the second oldest town in South Carolina and offers a mix of harbor town ambience with antebellum architecture. This relaxed art and coastal area located on Port Royal Island is ideal for strolling. Hunting Island State Park and Lighthouse are both favorite spots as is the Spanish Moss Trail, an old railroad trail converted to a scenic footpath. The Rhett House Inn is located in the historic district and delivers on aesthetic with gardens, fountains, and porches lined with chairs. Nearby is the John Mark Verdier House, an 1804-era building built by its French Huguenot namesake owner that's a National Historic Landmark. Then there's St. Helena's Episcopal Church, one of the oldest in the country that dates back to 1712. After touring the grounds, head over to Saltus River Grill for local shrimp and fresh oysters with a view of the water.