The Small-Space Interior Trick We Learned on Instagram
Regardless of how large your home is, you'll want to read this.
Decor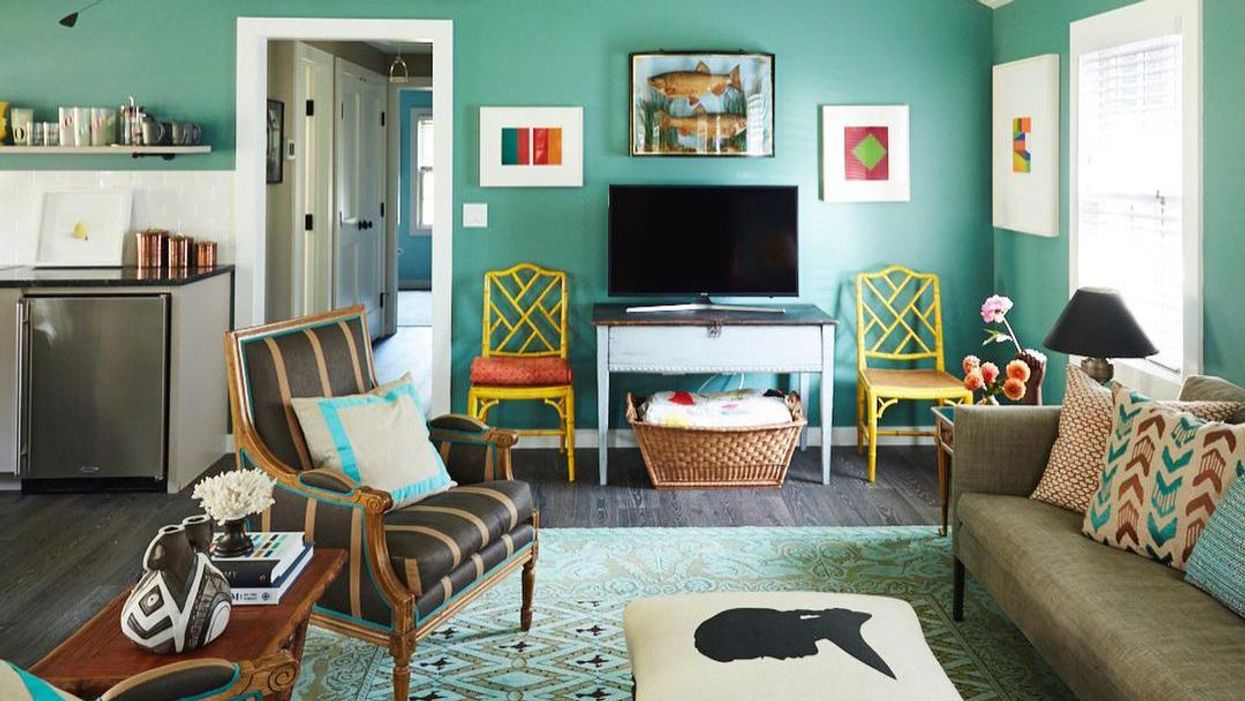 In most homes, space is a hot commodity in varying degrees (sometimes to near comical levels). Just ask anyone in NYC that's ever had a bed in their living space or uttered the phrase "It's cute in a sixth-floor walk-up kind of way." Decorating then becomes a challenge in strategic space maximization. And on one of our countless inspiration-seeking perusals through Instagram, we noticed that our favorite interiors tastemakers are in fact utilizing the space underneath furniture, transforming much-needed storage into a purposeful display.
In a perfect blend of practicality and aesthetics, people are capitalizing on empty areas under desks, benches, coffee tables, etc,. with options for extra seating, book stacking, more storage, or even a secondary table. The outer shell should be something open, perhaps a waterfall style or simply a table or bench pared back in silhouette. The inner component can then be basically anything you deem worthy of display. Even if you are fortunate enough to not have to use every square inch of air, that empty space is visually wasted if not physically. Below, we've rounded up our favorite pairings of this new trick for you to shop immediately.