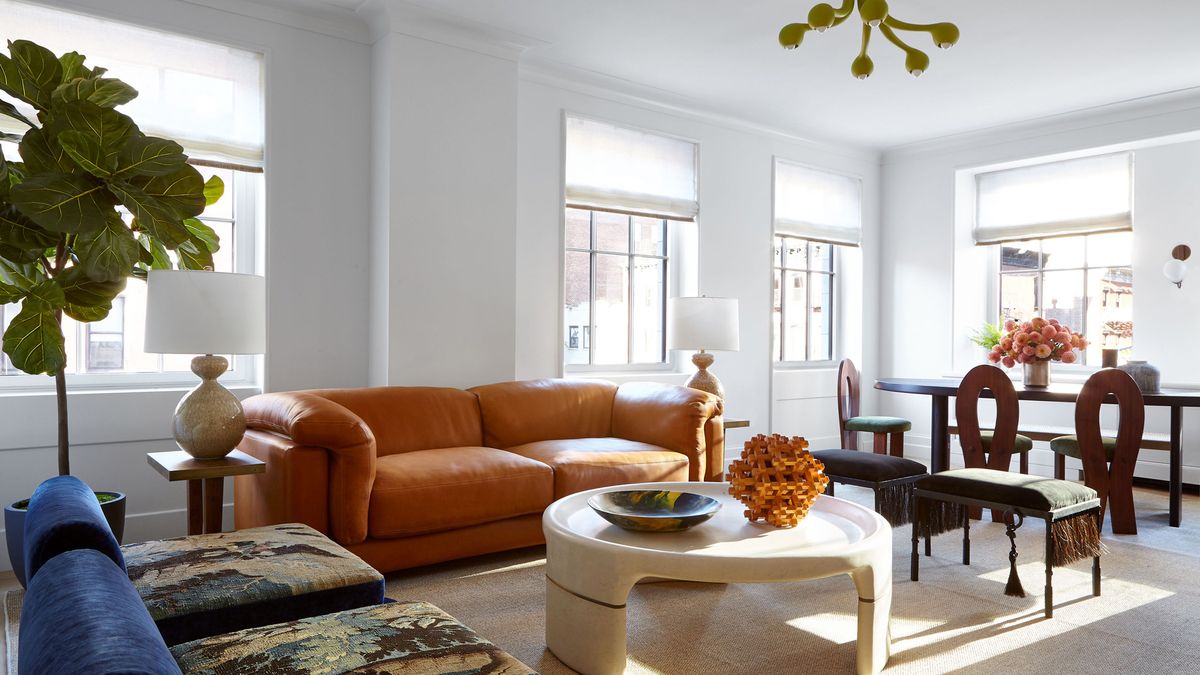 Interiors
Interior designer Chiara de Rege has captured our attention yet again.
When it comes to interiors, the narrative often oscillates between two polar ends of the spectrum: minimalism and maximalism. Social media either depicts white-washed apartments with clean lines and sculptural furniture or eccentric homes with every shade of the rainbow and pattern. The reality is most of us operate somewhere in the middle and decorate our homes accordingly, so we love finding designers like
Chiara de Rege
, who speak to that sweet spot. When we heard the interior designer was working her magic on a pre-war apartment in
Beckford House & Tower
on the Upper East Side of Manhattan, we couldn't wait to investigate.
De Rege produces a zeitgeist-y
interior look that has
captured both the eyes and Instagram followings of many—she is the woman behind the interiors of the Wing and La Pecora Bianca—but not without sufficient training. The designer began honing her eye in the aesthetically adjacent industry of fashion. After cutting her sartorial teeth at
Vogue
, de Rege worked under
Molly Isaksen
,
Nickey Kehoe
, and
Suzanne Rheinstein
before branching out on her own in 2010. Since then she has made a name for herself by infusing traditional spaces with modern furnishings and clean lines to create the perfect alluring balance. Her most recent project, a model home on the Upper East Side, is no exception. There, we discovered polished wood waterfall tables, plush, bulbous velvet couches, and a seriously impressive collection of art. Continue scrolling to discover the story behind the design along with her favorite places to source from. Fair warning: Your online shopping cart may soon mysteriously overflow.
---
Shop Chiara's Interior Picks:
Entler
J.M. Szymanski
Orior
Studio Giancarlo Valle
Lawson-Fenning
Maison C.