Eclectic Tablescape Ideas for Your Next Dining Adventure
It's all about the unexpected.
Decor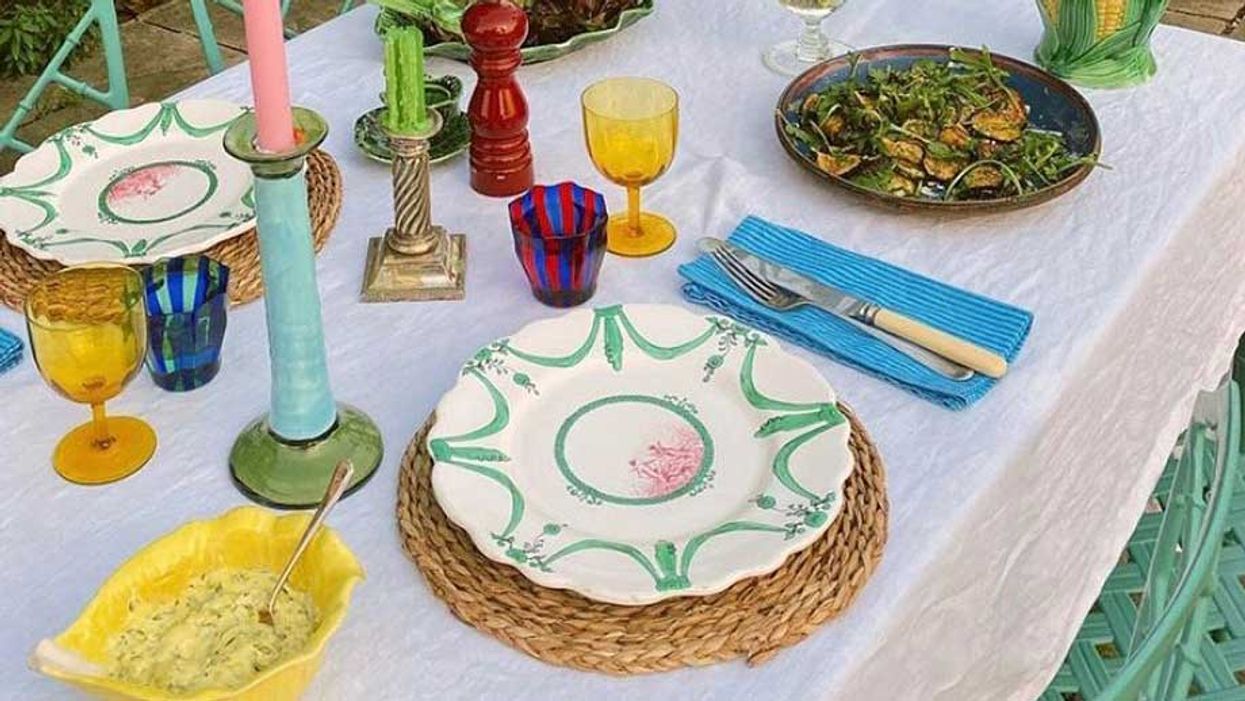 With a still ongoing pandemic and temperatures reaching below zero (at least in some parts of the country), 2021 has further solidified our focus more inward and towards our homes. Chances at social occasions have literally halved—if not completely disappeared—but that shouldn't stop us from bringing some of the usual outward verve into our homes and directly onto our tables.
It's possible that at the mere mention of "eclectic" some of you might start to twitch and panic, but we get it. Nothing seems more of a challenge for the decoratively fearful than trying to mix together high and low objects in different colors, textures, patterns, shapes, forms, and styles. For those afraid that a presumed lack of taste and underdeveloped degree of chicness might jeopardize the final outcome of the table, you have to remember that in order to curate an unconventional yet sophisticated dining arrangement, you have to think outside the box. Don't feel intimidated by going a little overboard with your style and color choices. Unpredictable items such as funky vessels for florals and succulents, odd shaped porcelain and ceramic bowls, and playful plates like lettuce ware can be easily utilized to keep things interesting and unique. "I love to mix vintage objects like "barbotine"—fruit shaped ceramic tableware—with designer candles or Murano vases with crazy flowers," says
Violaine Carossino
, French set designer and interior decorator at
Casa Viola
in Paris.
---
Play around with elements that wouldn't traditionally populate the dining area, build contrast with unexpected linen patterns and geometric designs, change up the plates between place settings. Ultimately, you want to make sure that you are having fun in the process and that you are working towards a varied and dynamic tablescape. To help you dive into eclectic tablescaping, check out our top picks below for some inspo.