These Designers Suggest Experimenting with This Unlikely Pairing
Some wear pants, some wear skirts, but come fall, we'll wear both.
Fashion Week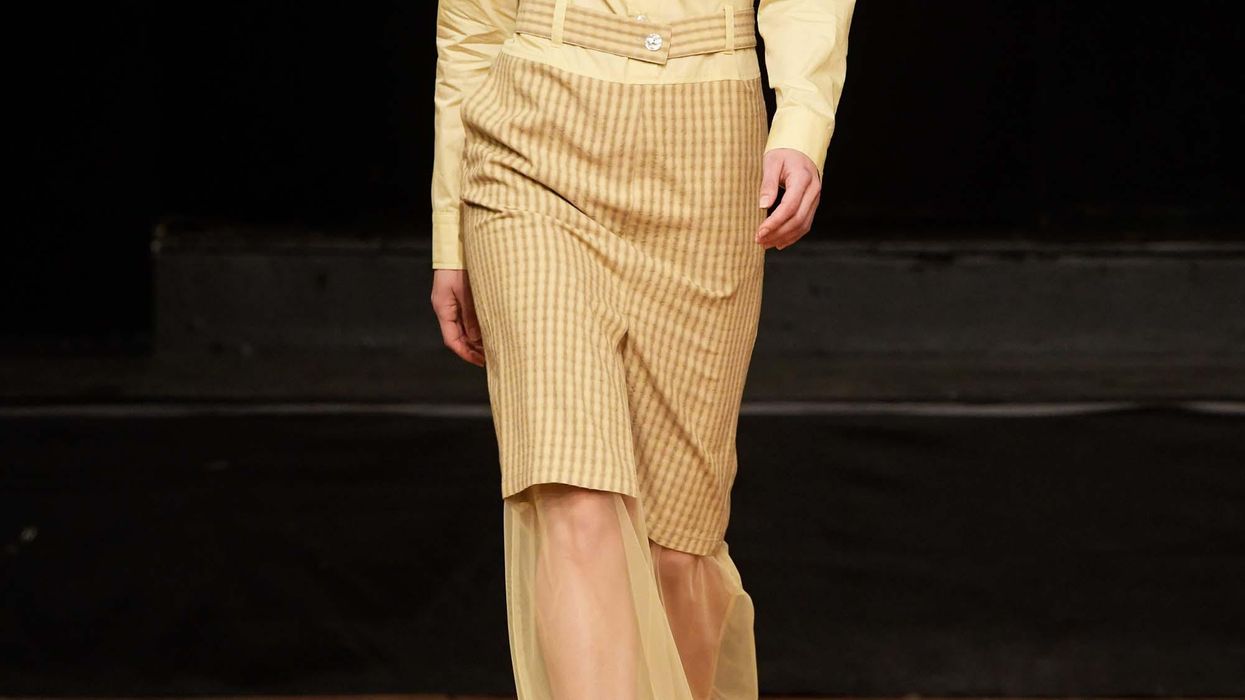 At the fall '22 Altuzarra show, some models strutted down the runway in wide-leg trousers, others descended their path in A-line skirts, and a few lucky ones had the privilege of wearing both. Multiple navy- and neutral-hued looks by the aforementioned designer featured wrapped midi skirts atop wide-leg pants, a phenomenon not isolated to this specific runway.
Just days later, Maryam Nassir Zadeh attempted a similar feat at the debut of her newest collection for her eponymous line. The skirts were also wrapped (though the hemlines were higher) and the trouser's legs were wide, as well, though sheer at times. This time, the top almost blended in with the pants, so the skirt served as a contrasting pop of color.
Photo: Madison Voelkel, Courtesy of Maryam Nassir Zadeh
Photo: Greg Kessler for Peter Do
Photo: Courtesy of Altuzarra
For Peter Do, this method of styling harkens back to their debut collection for spring 2020 and has persisted as a design motif ever since. In a head-to-toe navy ensemble for the current season, Do combined a pleated knee-length skirt with a coordinating pair of tailored wide-leg trousers.
Skirts and pants have obviously been worn together before, but this particular combination of A-line silhouettes and wide legs feels particularly refreshing. Through a broader lens, this notion of a sartorial mash-up has recently prevailed in fashionable society. The lines have blurred between boots and pants, bras and tops, footwear and socks. One can only wonder what will come next.
Shop the Story:
Zara
MM6 Maison Margiela
Zara
Raey
The Frankie Shop