What It's Really Like to Move During the Pandemic
Five NYC dwellers on the benefits—and drawbacks—of moving right now.
Living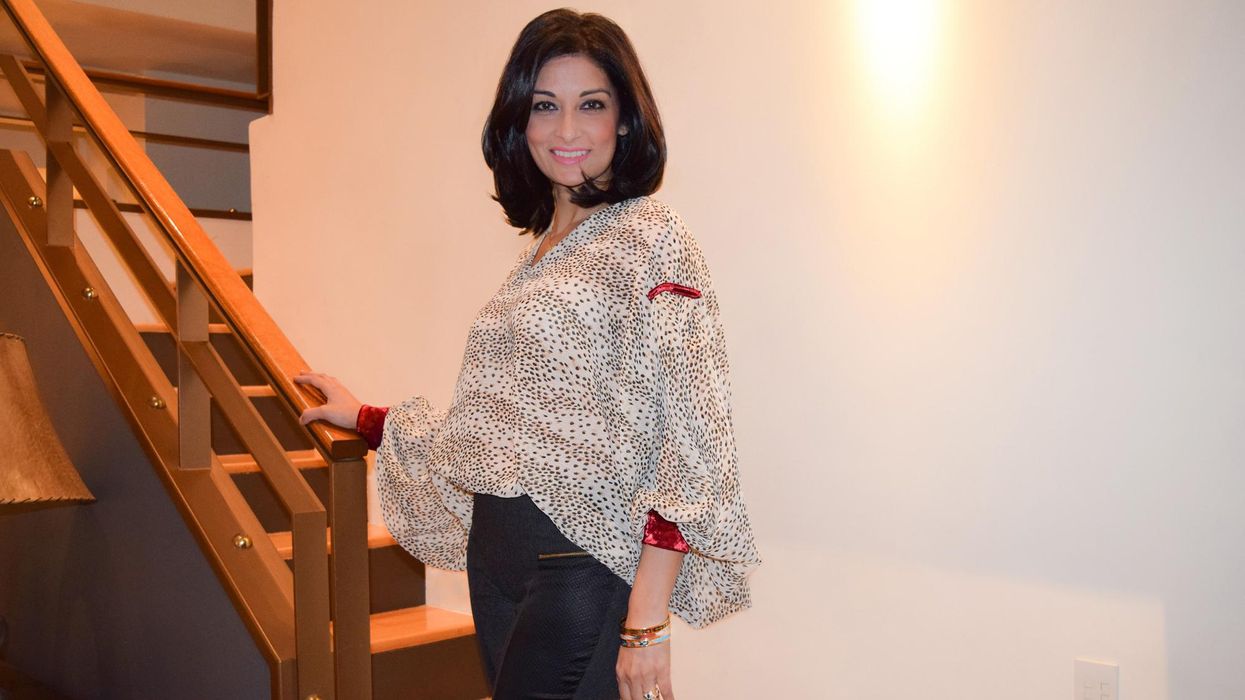 Moving in a big city is stressful enough under normal circumstances. But what happens when you decide to pack up all your belongings and move during a pandemic in New York City? It might sound like an impossible—or insane—task, but plenty of people have done it and lived to tell the tale.
There have been lots of reasons that have compelled people to move over the past year, not least of which is the siren song of cheaper rent in some parts of the city. So we spoke to five tastemakers who took the plunge and moved from one space to another since the start of quarantine. Whether you're already dreaming about your own move or you just want to live vicariously through these brave souls, these stories just might inspire you to scroll through your local rental app to see what's out there.
Actress, content creator, and talk show host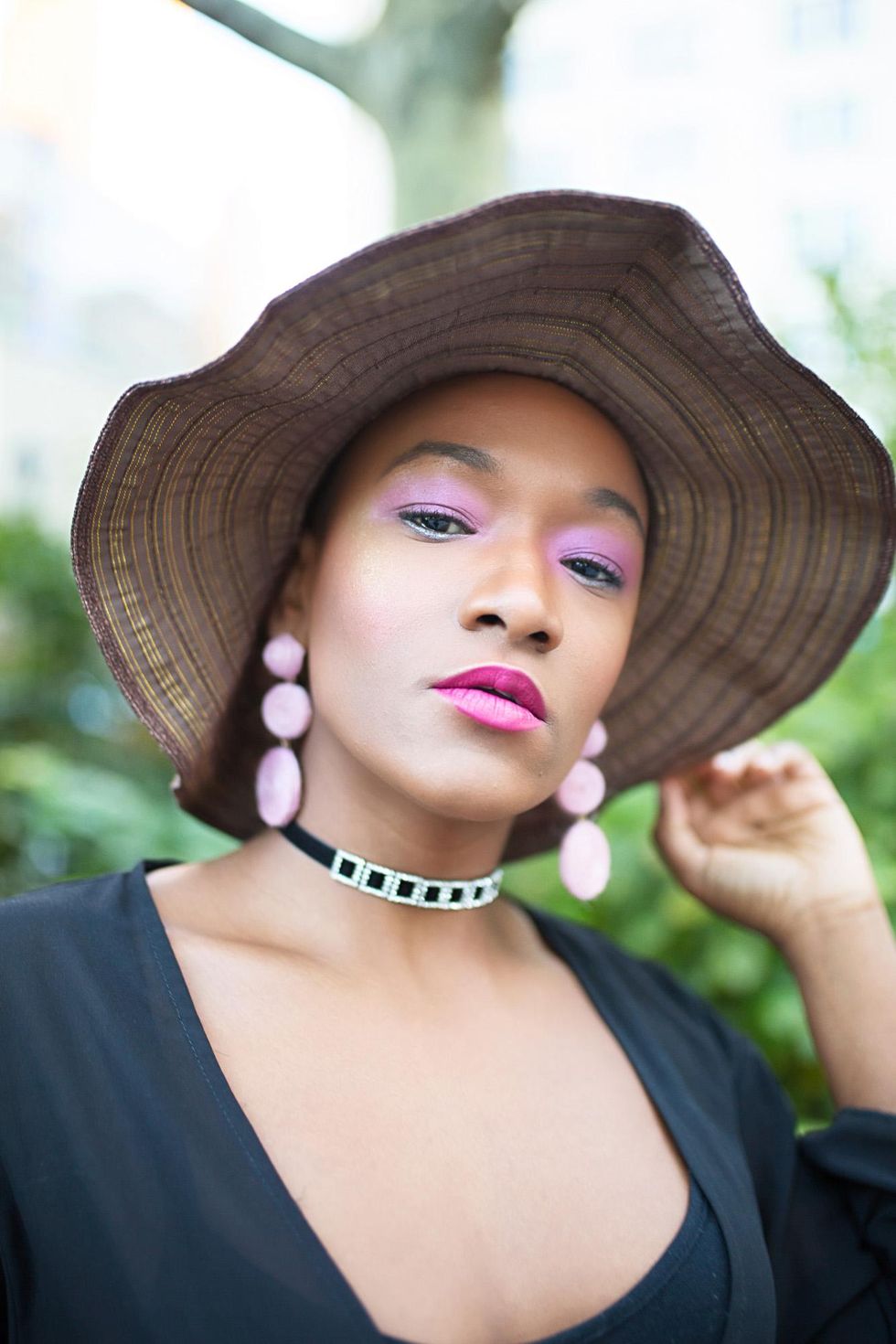 Photo: Courtesy of Samantina Zenon
Move: Elmhurst to Woodside, both in Queens
"It took me a while to find the new place. I found this apartment on StreetEasy. I met with the Realtor, and he understood my struggles. [During COVID], many landlords were concerned about me not being able to pay my rent, and the standards of housing were much higher. The requirements were to make 80 percent of the rent or have a co-signer, and I didn't have either. I will forever be grateful for this man.
"Moving during the pandemic felt urgent for me because my family was affected by COVID. Although I was happy to move, I was also scared—if something happened to me, who would call 911 for my family? Ultimately, I felt a relief living by myself. I no longer had to worry about random people coming in and out of my apartment all the time. I decided to move out of my apartment mainly because of my roommate. He was diagnosed with the virus, and he was not taking any precautions whatsoever.
"I adjusted pretty quickly. The neighborhood is cleaner and also feels safer. Due to my personal experience with trauma, living in a safe environment is imperative to me. I moved to the first location because at the time I could not afford to live in a better neighborhood.
"During the move, I definitely had to wear my mask, and I had to finish moving in before 4:00 p.m. during the week. I also had to put down an additional $500 deposit to move in that day. I hired a moving company to help start the process early, and by noon I was settled."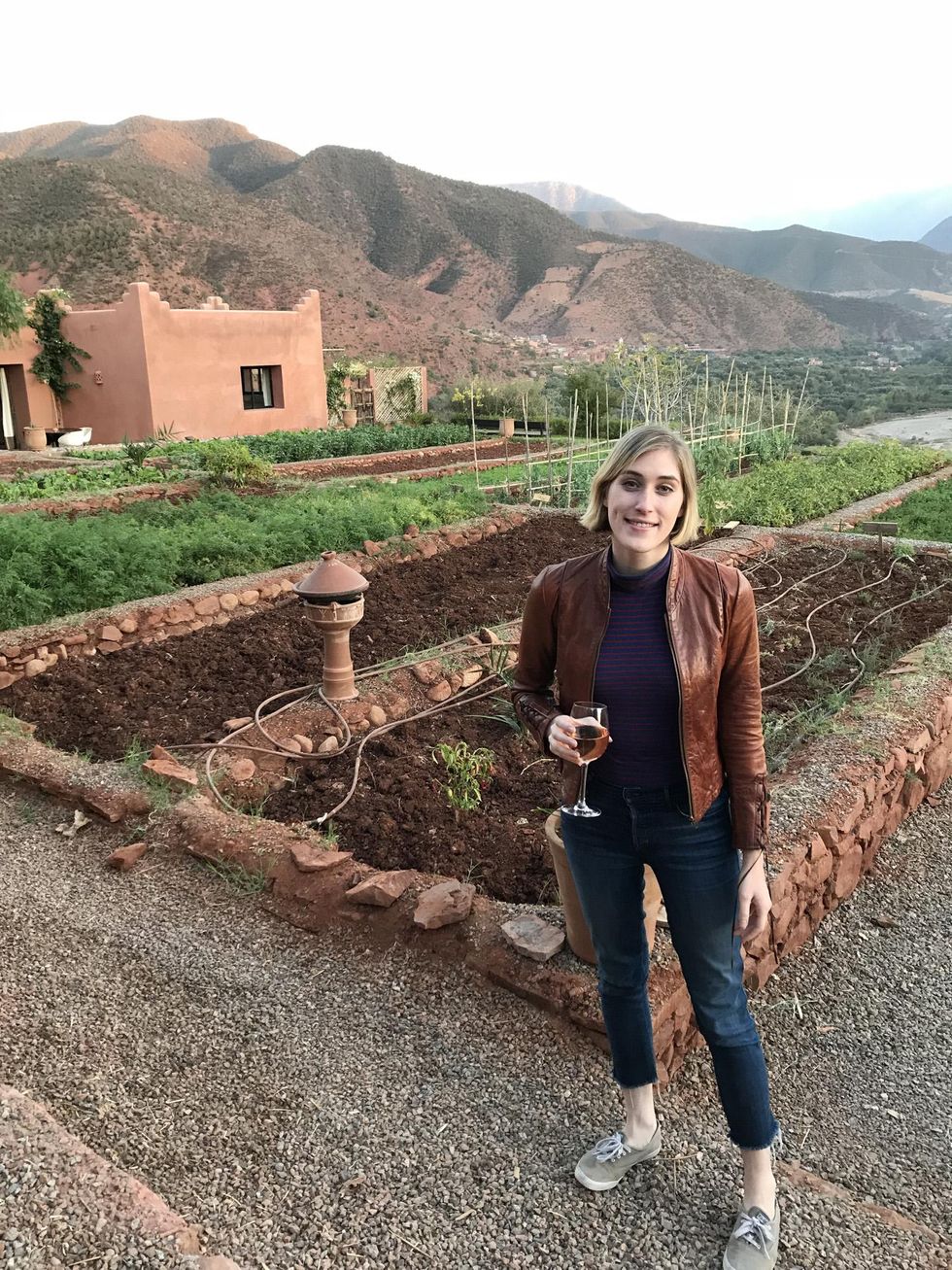 Photo: Courtesy of Blair Dawson
Move: Williamsburg, Brooklyn, to NoHo, Manhattan
"I've had intentions to move to Manhattan every year since I moved to the city six years ago, which inevitably gets thwarted once I find a nicer apartment in Prospect Heights with a backyard or a rooftop in Greenpoint. This year, that all changed.
"My rent in NoHo is actually lower than what I was paying in Brooklyn. It's a similar apartment in size and amenities, but now I can walk to Katz's for lunch or Dante for a drink.
"I'm one of those psychos who loves moving. I'll start looking at StreetEasy four months early, so it was not ideal for me to only go see the apartments in person that I was fairly certain were winners. On the flip side, it was much easier to take the pressure off of apartments we did like, knowing the demand wasn't as high and we didn't have to bring a checkbook to the viewing. I'm adjusting great [to the move]. My dog? Not so much.
"Day-of moving was essentially the same [as a pre-pandemic move]. My movers were wonderful and all wore masks the whole time, which I really appreciated."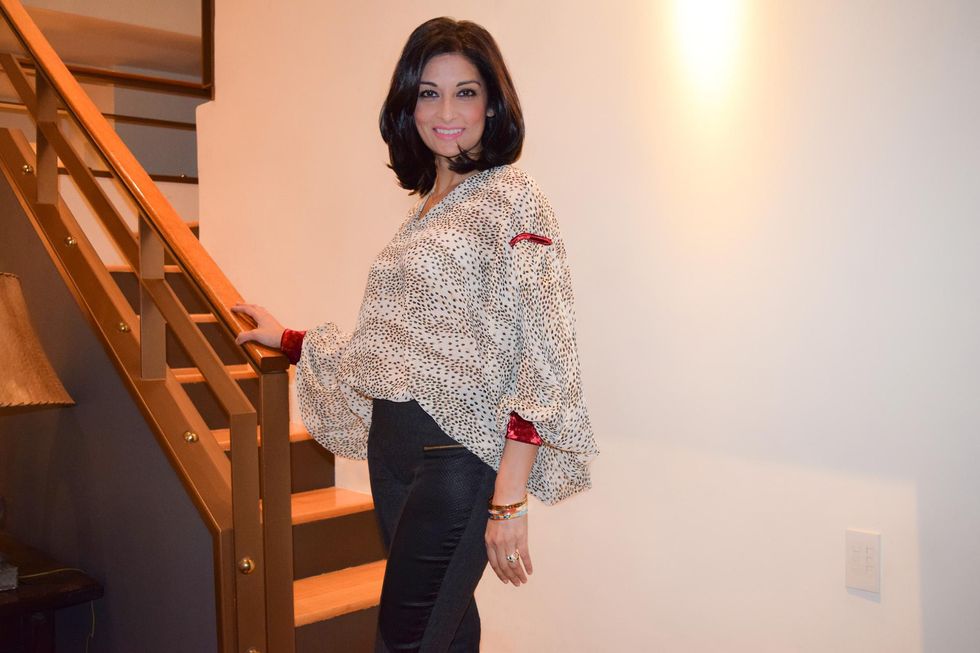 Photo: Jan Goldstoff
Move: Bryant Park (38th Street and 6th Avenue) to the Garment Center (35th Street and 8th Avenue), both in Manhattan
"To a non–New Yorker, this move may look like it's just a five- or six-block move that doesn't make much of a difference, but in truth it feels like I have moved to another city. Since COVID-19, 35th and 8th Avenue is currently part of a lawless area, with homelessness, open drug use, and garbage on the street. It's really sad how the area has changed. The foot traffic in the Garment District has declined drastically, and many fashion businesses have left.
"Due to COVID, we were not going to be able to use the old studio to its full capacity, so we no longer needed all that space. Before COVID, I used my huge studio space to host large networking events. Since the pandemic, these events have gone virtual. As I thought about the future of Aysha New York and how we would continue to be a slow fashion brand, I made the decision to double down on our values by moving closer to my manufacturers in the Garment District and making all of our clothes 100 percent in NYC. I found the smaller space through one of my clients, who is a real-estate agent.
"Moving caused me much anxiety and bouts of depression. My business did a lot of in-person style consultations, so when COVID hit, I lost a lot of my business and had to rebuild it in different ways. I feel like I am in start-up mode again: questioning my processes and reassessing my priorities.
"My new studio is 25 percent of my original space, but I'm making it work. I see this space as temporary, and I'm looking forward to the economy building back up and my business regaining its momentum.
"Moving my studio space was an absolute nightmare because of blocked-off streets, moving trucks everywhere, and traffic was insane. The five-block drive took over an hour. There were so many COVID restrictions, such as time limits for how long buildings could stay open. We had one day to make this move happen."
PR consultant and events manager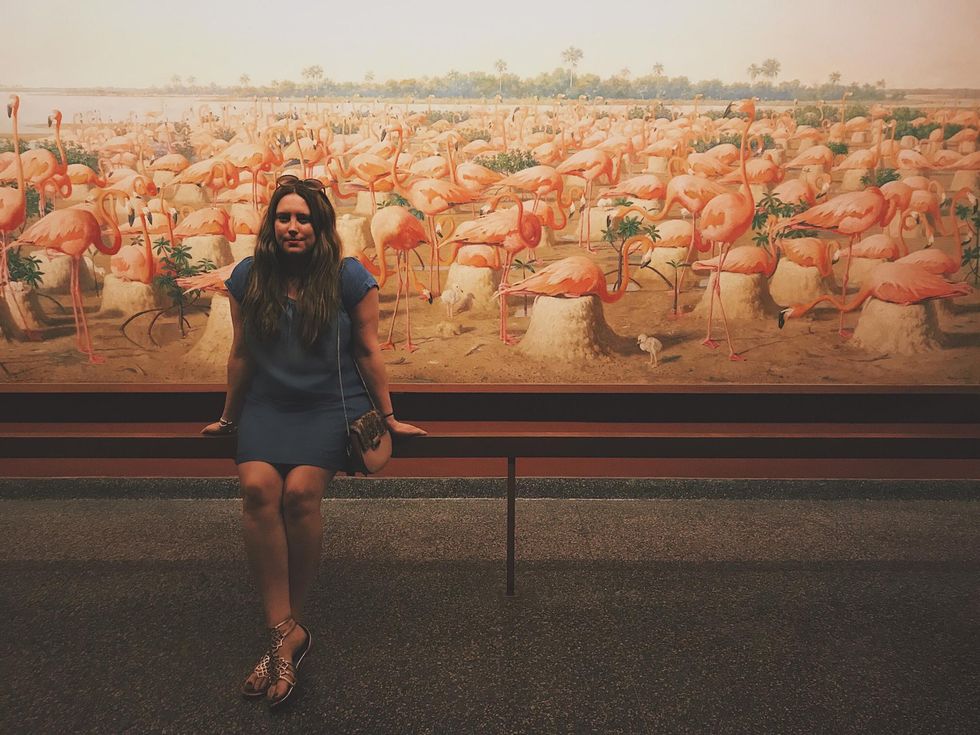 Photo: Courtesy of Bridget O'Hara Hale
Move: Williamsburg to Bushwick, both in Brooklyn
"My boyfriend and I decided to upgrade to a more modern building with amenities in contrast to our rent-stabilized pre-war, which was kind of falling apart. Our lease was ending May 1st, so we started perusing rental sites as early as January to get an idea of what was out there. We actually ended up signing a lease on the first place we saw in late February, so we were already locked into a lease by the time COVID lockdowns started to happen.
"My boyfriend actually came across the apartment on Craigslist—a couple looking to break their lease early and helping out the building management. Moving was actually a welcome distraction for me. As a freelancer, I had been laid off—I've since returned to work—so I had many projects to channel my attention into. I had lived [in our old apartment] for seven years, so there was a lot of wear and tear.
"We hired a moving company as well as rented bins for packing. Both companies were very organized and wore masks and gloves at all times. The hiccup we had was setting up our internet, actually—the Verizon technician wouldn't enter our building (this was late April, so I can completely sympathize), so they parked outside our building and called us to walk us through the setup.
"We settled in quite quickly. I think we were fully unpacked within a day. We really enjoyed having a change of scenery and our own work spaces within the new apartment—not to mention we now had laundry in the building (no hanging out in the public laundromat during COVID), a gym (that eventually reopened with strict guidelines) and a rooftop, where we were able to safely host outdoor, small gatherings with friends over the summer."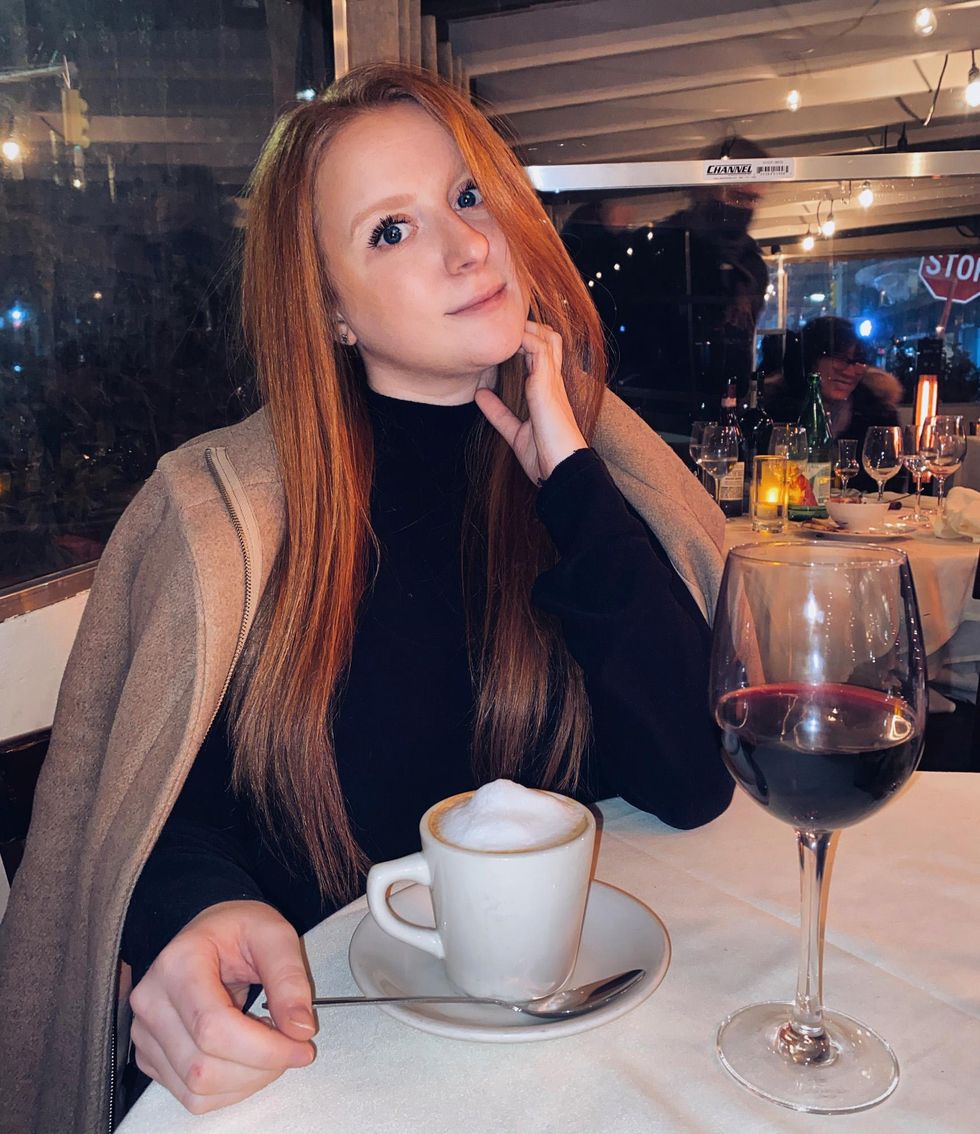 Photo: Courtesy of Tori Mattei
Move: East Village (Avenue B) to Gramercy (19th Street), both in Manhattan
"The change of scenery in Gramercy has been great. I'm obsessed with walking around and looking at town houses and carriage homes. I moved into the East Village with my college friend, and we outgrew each other. She wanted to move back to Long Island for a month or two, I wanted to stay, and there was a laundry list of reasons I wanted to live alone. When I got a raise that made it feasible for me to afford living alone, I made the decision to go solo.
"My dad did some sleuthing and sent me a listing for another apartment on StreetEasy. I hated it, but I loved the broker, and he offered to take me to a handful of other apartments. I was so lucky to be the first person to view my studio and put an offer on it that night.
"Not having friends in the city to help me move felt really lonely. My roommate wasn't exactly eager to help, and I didn't want my parents to come into the city either—god forbid they got sick. I remember ordering plates and breaking one while unpacking and just sobbing because it felt like I couldn't do anything alone.

"It's taken me a lot of time to make four square walls feel homey, but it's getting there! Living alone was hard at first, especially during the pandemic, but I'm glad I made the decision to do it. I've learned a lot about myself and feel a new sense of independence. Furnishing and decorating my space has been a great distraction and also a lot of work. I've been trying to be patient with myself and enjoy the process."