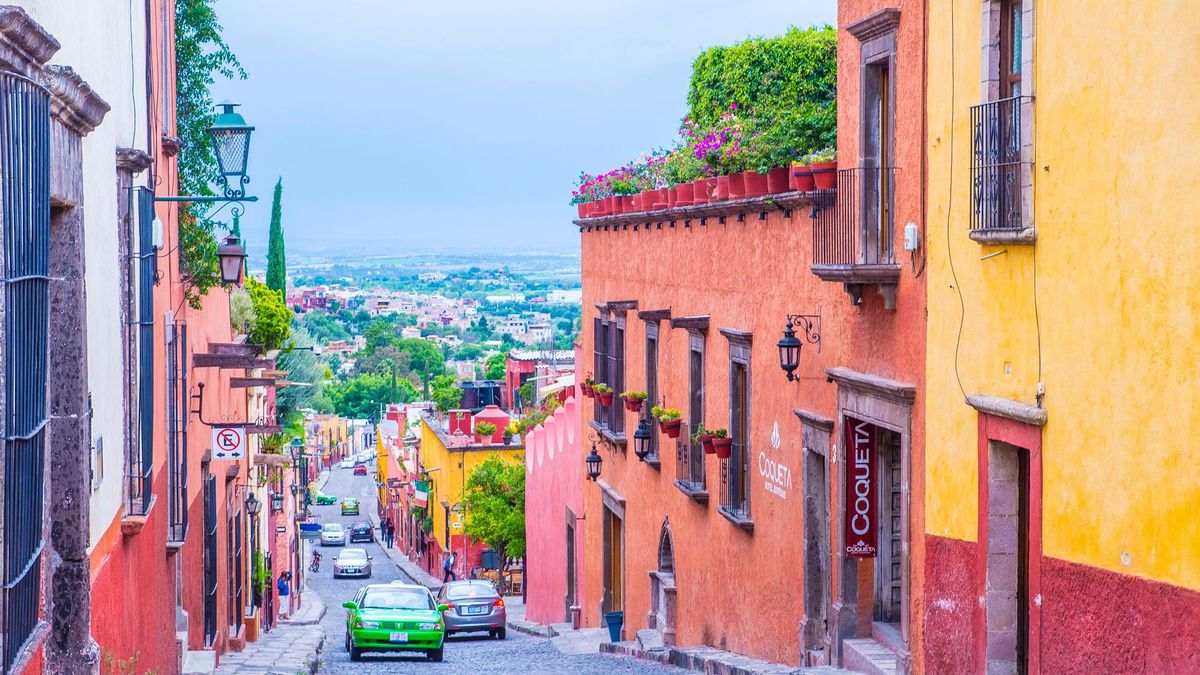 Beauty Field Guide
The Ultimate Guide to One of the Most Picturesque Cities in Mexico
An editor shares what to do the next time you visit San Miguel de Allende.
Welcome to Beauty Field Guide, a series that explores the best beauty treatments and wellness experiences that a place has to offer, through the lens of our favorite cultural insiders. This week, Sheriden Chanel, managing editor of xoNecole, a women's lifestyle brand, gives us a rundown of the can't-miss spots in San Miguel de Allende, Mexico.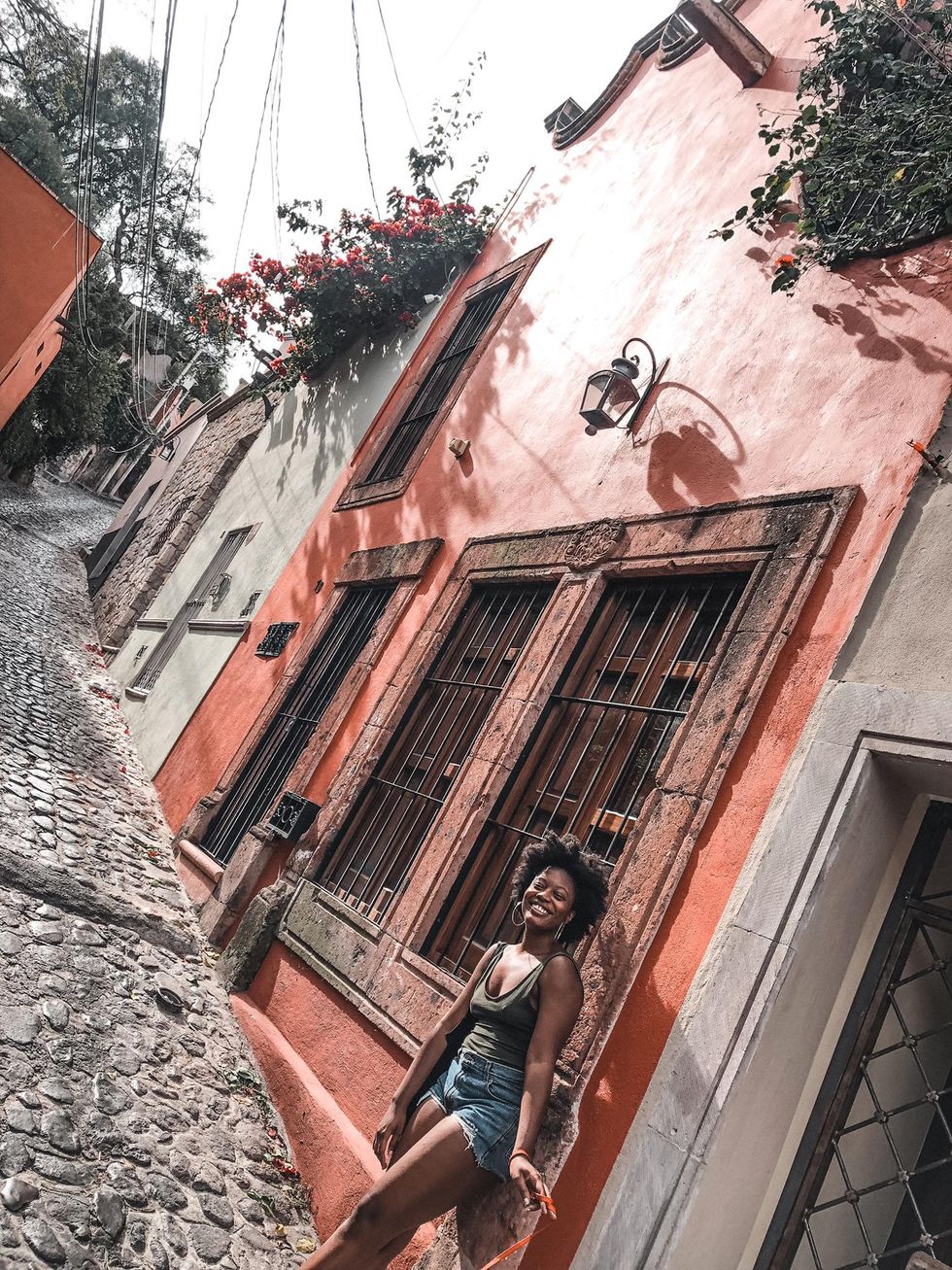 Photo: Courtesy of Sheriden Chanel
It is hard to think about Mexico without affiliating the air you breathe and the land you walk on with the effervescent feel of magic. For Sheriden Chanel, writer and managing editor of xoNecole.com, Mexico is now home because of that feeling. Last year led her to finding love, which in turn led to frequent visits to the country. Something else that unearthed during her escapes was the importance of cultivating inner peace and prioritizing self-care. Sheriden quickly realized that living in Atlanta didn't align with the life she saw for herself. On her 30th birthday, she would shed the toxicity of years of burnout experienced in her old life to become renewed.
Though she resides in Mexico City, Sheriden has immersed herself in the richness of culture, history, and tradition of Mexico through visits to Puerto Vallarta, Oaxaca, Mineral del Chico, Guanajuato, and San Miguel de Allende. The deep reds, mustard yellows, salmon, and earth tones that paint the places lining the cobblestone streets of the pueblo mágico of San Miguel de Allende are reminders that you are passing through a place that embraces the grounded nature of simplicity. Past meets present in a delicate balance that makes it no wonder the town of 174,615 people beckons travelers and expats both far and near to bask in its beauty, indulge in wellness, and leave relaxed and restored.
Keep reading to explore one of her favorite magic towns in Mexico and the wellness finds it has to offer.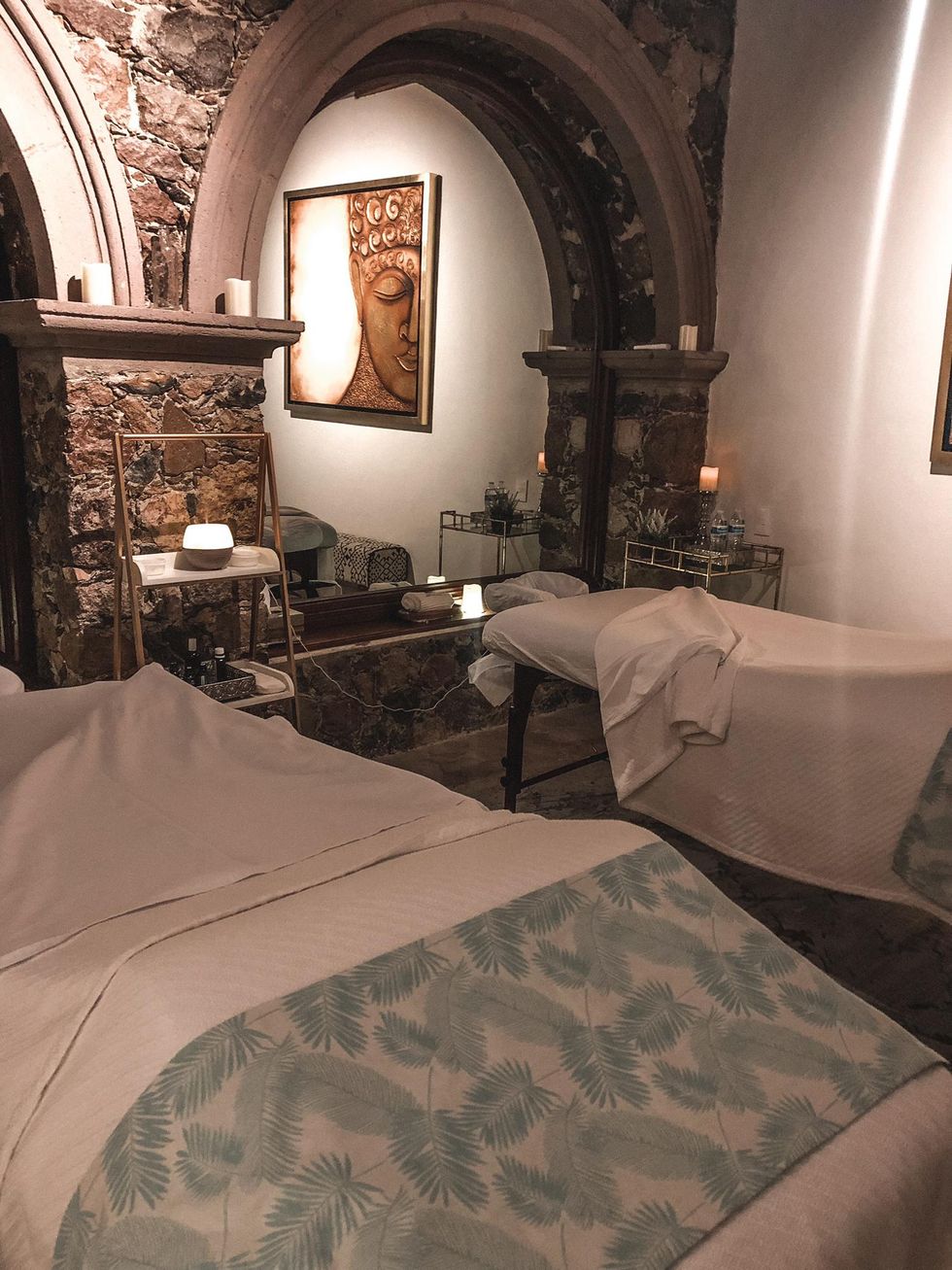 Photo: Courtesy of Sheriden Chanel
"A massage is always the first move when I am trying to recenter on a trip. In my opinion, it starts your adventure on the right note—a peaceful one. Essential Massage and Watsu is a must when visiting San Miguel de Allende. From the energy-cleansing playlist to the lavender oils, the intentionality is in the details. In addition to the delight that is the 75-minute Swedish massage there, my time there radiates stress relief and stress release. Prepare to feel the pampering you deserve."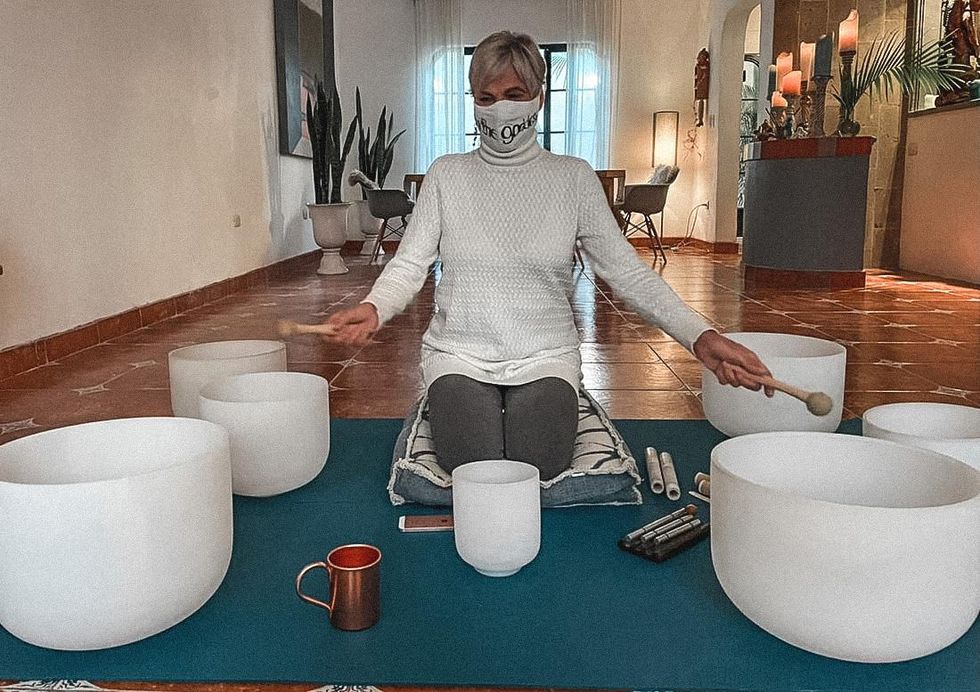 Photo: Courtesy of Carmela Carlyle
"I have been in love with crystal bowl sound sessions as a form of spiritual healing and self-care for a little over a year now. What I love about Carmela Carlyle's sound healing sessions is the fact that her sessions are customizable and can address whatever your individual needs might be. Relaxing amid the restorative power of sonic vibrations enveloping you acts as the ultimate opportunity to reconnect with self, release, and reset. My energy and vibration feel at their highest by the time I'm done with a 60-minute sesh."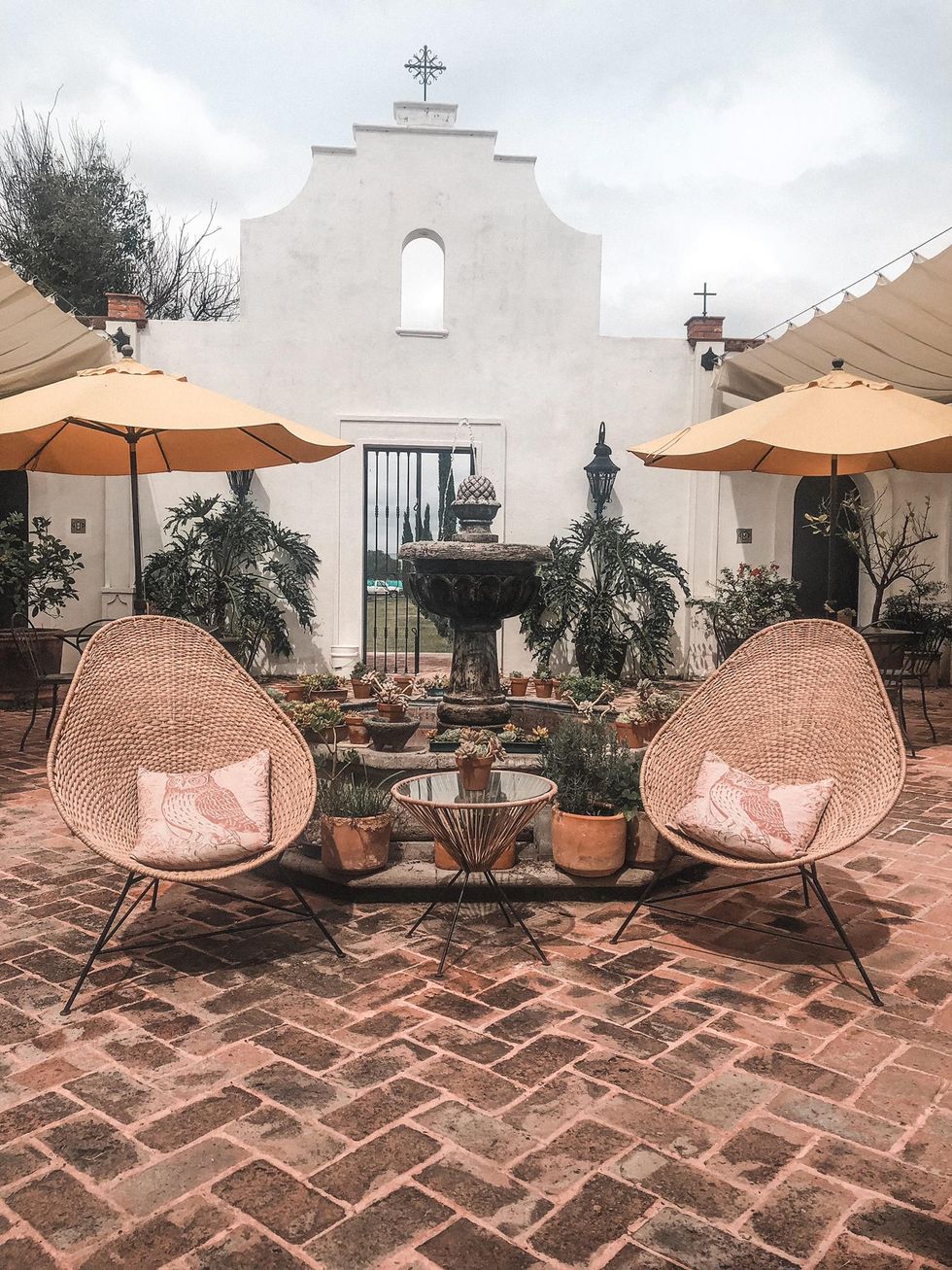 Photo: Courtesy of Sheriden Chanel
"Wine tasting is one of those things you never go wrong with. Viñedo Dos Buhos is a small, relatively young winery nestled just outside San Miguel de Allende. Go for a wine tasting and tour but stay for the restaurant, the picnic option overlooking the beautiful view, and the vibes. An added plus? The 20 wines the winery produces are all organic. The Cabernet Franc is a must-have from the winery's offering."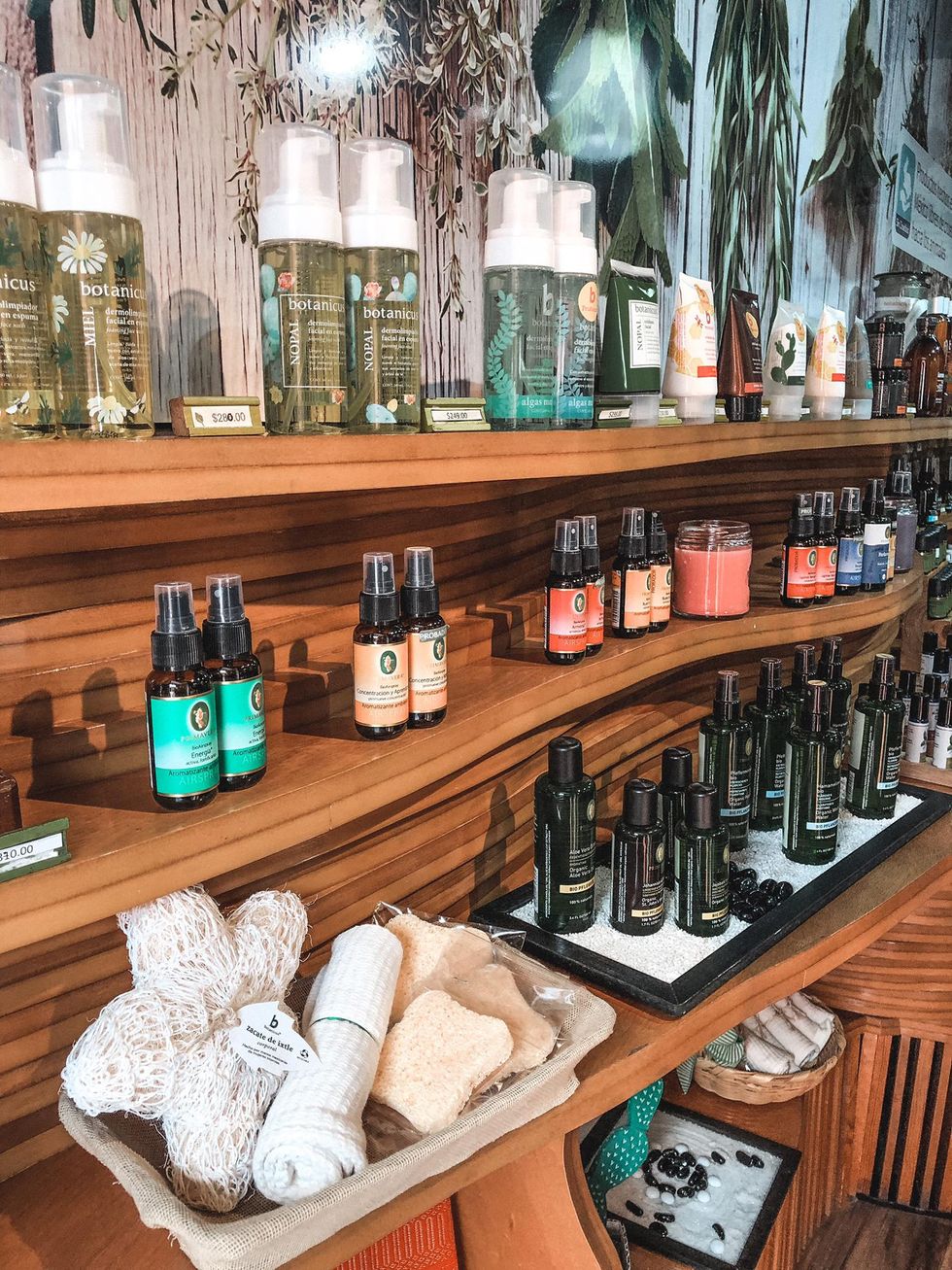 Photo: Courtesy of Sheriden Chanel
"While you can get your massage and facial fix here, I'd like to highlight the specially curated selections of soaps, essential oils, sponges, towels, candles, and more that the store portion of Spa Rojo has amid its offerings. Run by Mexican women, Spa Rojo provides you with the tools you need to pamper your highest self while living well. My partner was actually experiencing persistent headaches when we encountered this gem, and the store clerk recommended a peppermint oil roller to him. He has been loving it ever since."
Photo: Courtesy of Sheriden Chanel
"Due to the grounding nature of the outdoors, I always try to find some sort of scenic hike in nature to do when I am in a place. El Charco del Ingenio definitely fits the bill in San Miguel de Allende. Part botanical garden, part nature reserve isn't the typical setup that comes to mind when you think of a botanical garden, but it still has a lot of pockets of beauty thanks to the endangered plants, cacti, and flora that decorate the 67 hectares. The small waterfall (El Charco) is also a gem to experience while walking the trail."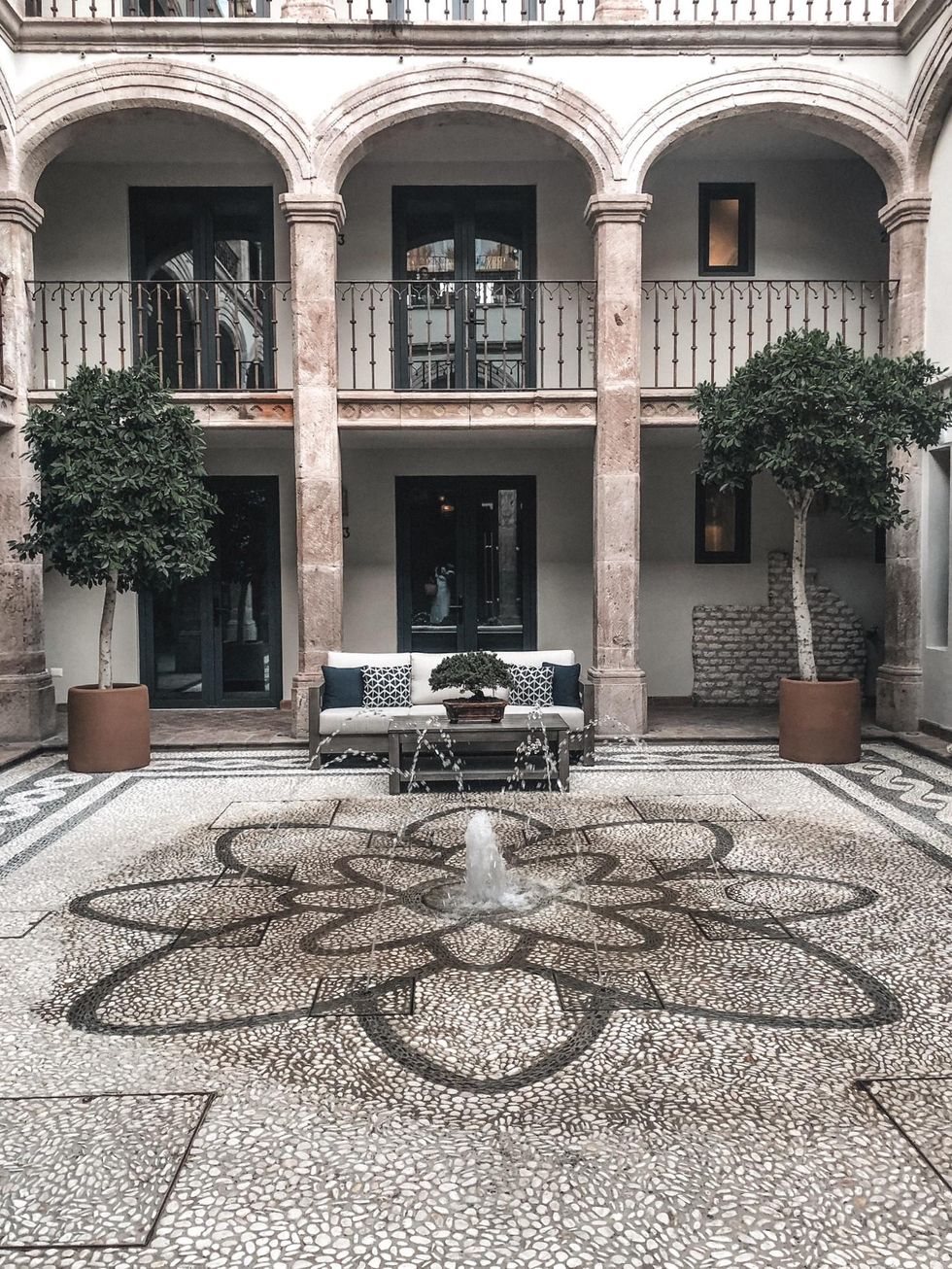 Photo: Courtesy of Sheriden Chanel
"A boutique hotel experience nestled within the hustle and bustle of the historic city, Casa 1810 Hotel Boutique is a must-stay. The architecture, the immaculately curated rooms, and the proximity to landmarks like the main center and cathedral, Casa 1810 is the perfect hotel for R&R with an emphasis placed on luxury. Its rooftop restaurant, Trazo 1810 is the icing on the proverbial cake. The Wagyu short rib is quite literally the best thing I've ever tasted."
Top photo: Getty

Want more stories like this?
The Local's Beauty & Wellness Guide to Mexico City
Where to Travel This Fall Based on Your Zodiac Sign
The Very Best Cocktail, Coffee, & Food Spots, According to Stylish Aspen Locals