Our Style Editor Tried Rent the Runway for the Events Dominating Her Social Calendar
Now, she's snagged an ensemble for everything from a bachelorette trip to a rehearsal dinner. In collaboration with Rent the Runway.
We Tried It
Photo: Jess Sisco
A problem also plaguing 20- and 30-somethings across the country, weddings dominate my social calendar. And not just weddings, but their precursors. Bridal showers, bachelorette parties, engagement parties, rehearsal dinners. And, as those of you from the South may know, couples showers, bridal teas, and more. Once I factor in a new outfit for each fête, I not only see dollar signs, but a (tiny) closet bursting with duplicate frocks.
As a self-proclaimed fashion-obsessee, I've admittedly struggled with the idea of renting clothes. I form attachments to my purchases and therefore struggle to part with individual items—just look at my closet. But a general feeling of ickiness, for lack of a better word, at the amount of clothing I've amassed throughout the years steered me towards Rent the Runway for the impending wedding season. Dressing for events of this sort in general, these are often the items that struggle in the realm of cost-per-wear ratios, so it seemed fitting. The findings of which trial, I've documented below. I was delighted to find it was as logistically rewarding as it was creatively.

Membership Logistics
For this instance, I selected the plan that offers two shipments of four items each per month for $101/month for the first three months then $144 for each following month, but you can scale up to 12 or 16 total items for an increased price. But use the code '"COVETEUR30" for 30 percent off your first one time rental (at a minimum of $50) or 30 percent off two months of a membership plan for eight items or more a month. All that in consideration, I rented over $5,000 in merchandise throughout August. (This is the one space where it pays to have expensive taste.)
I was thrilled with the overall ease of receiving the actual product. For each order of four items, they arrived at my doorstep by the end of that same day. This is perfect for those of us, myself included, who wait until the last minute to scout for event-wear; it eliminates the gamble of online delivery with vague guarantees like 5-10 business days.
Returning your items might be even easier. Simply replace them in the original shipment bag. In which, you'll find a pre-made shipping label you can slot into an outside slot. Then, drop the package off at your nearest UPS location. I did have to laugh when I walked to my neighborhood UPS in stride with another young woman carrying her own Rent the Runway bag. We then placed ours in a pile of like packages. I guess my idea wasn't that novel after all.
Item Selection
By nature of my career path and general interests (read: obsessions), the prospect of sifting through pages of clothing excites me. If you don't adhere to the same philosophy, be sure to use your filters. Sort by occasion—bachelorette party, wedding guest, bridal shower—or even said event's vibe—city glamour, fancy estate, rustic outdoor. Make sure to set your more logistics-oriented filters, no matter how edited a selection you desire. The last thing you want is to save a bunch of pieces only to realize none have your size in stock.
I also like to sort by designers simply to see what they have in stock at the moment. I clicked on favorites like Paco Rabanne, Rosie Assoulin, Co, or Rachel Comey to peruse their individual offerings on a less daunting scale. Personally, that was my favorite jumping off point.
Do not ignore the ample reviews corresponding to each product. Due to their mix of contemporary and luxury garments and a generally vast array of designers, Rent the Runway sizing is all over the place. Luckily, most items boast dozens of product reviews from customers with a variety of body types—photos often included. These are extremely useful. If someone says they couldn't get a garment over their shoulders, size
way
up. I ordered everything from a size 4 to an 8 (the latter resulting from the aforementioned review).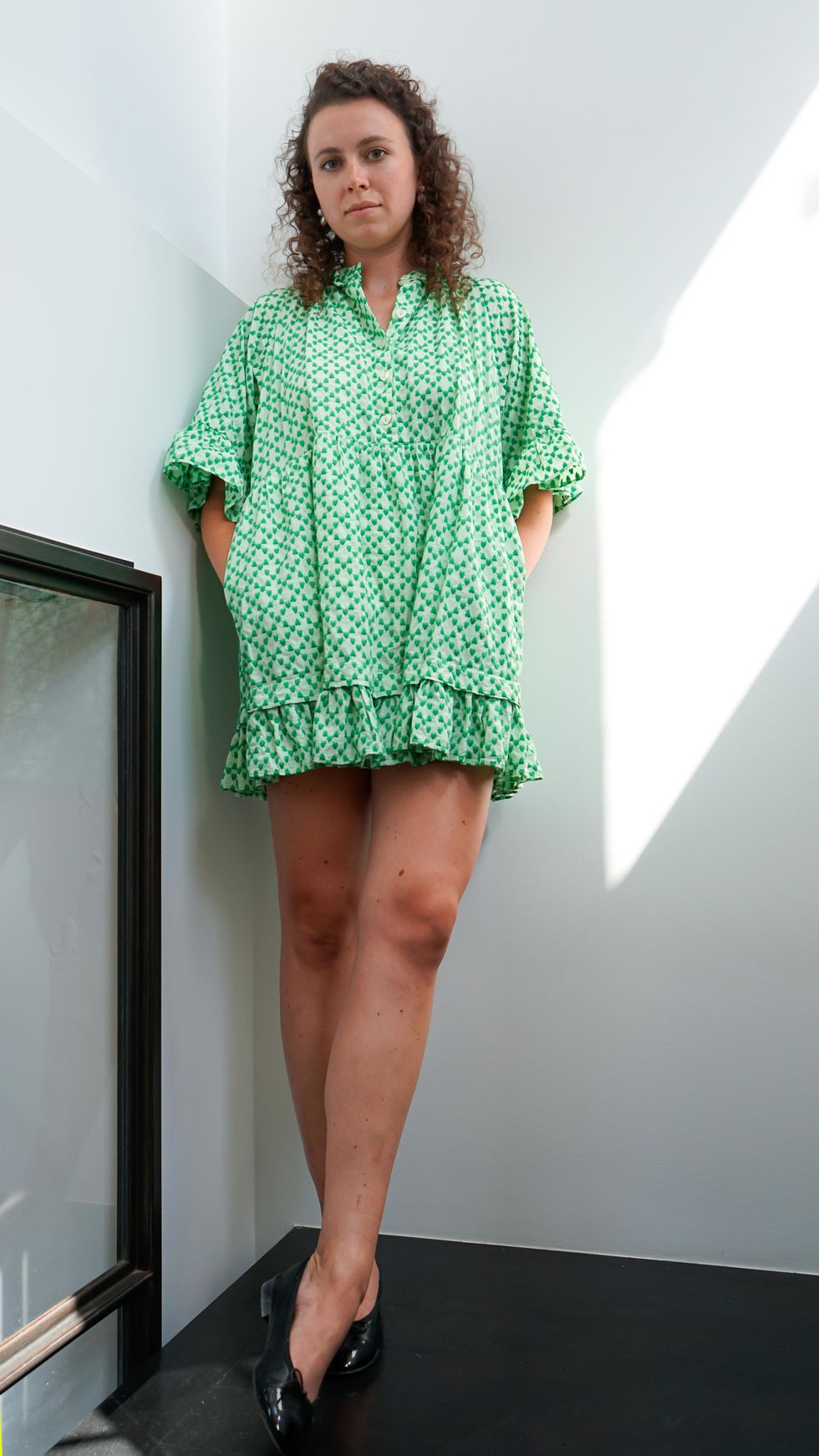 Final Results
Onto the best part of the whole thing: the actual clothing. My brain naturally siloed the garments that piqued my interest into the lanes of events for which they were best suited. One Victoria/Tomas dress I found had rope ties and fringe. Naturally, it seemed perfect for my impending bachelorette trip to Cabo San Lucas. Another black plisse column number from Anine Bing seemed perfect for a rehearsal dinner. Whereas, a Jason Wu periwinkle silk dress screamed "wedding guest." I even went a little crazy and opted for a bridal-shower-friendly white midi dress from Sandy Liang that might get me extricated from a bridal party, but would suit a bride quite perfectly. I was pleased with each item on its own, but felt even better once I could style them with my own shoes and accessories.
Shop the Story