Fashion
A fancy night out during TIFF alongside Keira Knightley and Elizabeth Olsen.
Renée Rodenkirchen
Amidst a cacophony of flashing light bulbs outside, hordes of celeb-gazing fans, and an iCal jam-packed with premieres, after-parties, and dinners, Canadian-born French actress 
Pom Klementieff
's hotel suite (mere steps from the heart of the Toronto International Film Festival, might we add) is a serene escape. Klementieff is getting ready for a night out at CHANEL and
Variety's
'Women in Film' dinner at the appropriately French restaurant
La Banane
. 
We're 
laughing while Justin German slicks Klementieff's platinum strands into a taut '60s-esque bun and her makeup artist washes pink eyeshadow on her lids and piles on thick, Twiggy-clumped lashes. Klementieff's ability to not so much as flinch while getting three layers of mascara wiggled onto her lashes is so impressive we had to talk about it. "In
Guardians of the Galaxy,
I had to wear really big contact lenses that cover my whole eye. They took my measurements to make them fit perfectly, and it was someone's job to put them in my eyes, to put eye drops in every 15 minutes, and to turn them to let my eyes breathe a little bit. They give you tunnel vision—it's really weird," she says about why she's unfazed in comparison by a mascara wand.
---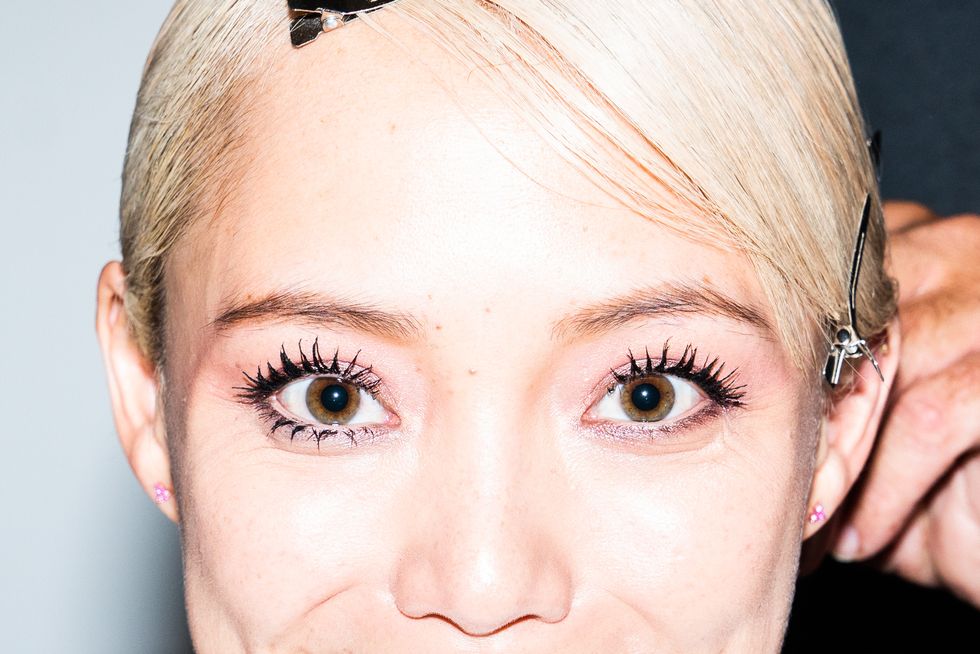 After Naomi Misu painted CHANEL's 
matte oxblood Profondeur polish on her nails, Klementieff slipped into her classic pink tweed number, slung a matching patent CHANEL bag over her shoulder, and off she went. But not before we talked pre-gaming, red carpet prep, and songs that always get her on the dance floor.  
How did you choose your outfit?
"
It was my stylist, Petra Flannery, who picked out my outfit. I trust her completely because she has amazing taste."
What are you looking forward to the most tonight?
"Tonight is all about female directors, so I can't wait to meet them. I'd love to work with a female director—I haven't done that yet, unfortunately. I think it's amazing that there are more and more female directors. It's exciting."
There's such a craving of diversity in voice, do you think the industry's facilitating that change?
"Yeah, things are changing. It's pretty exciting when you see movies like
Black Panther
and
Crazy Rich Asians
that are both incredibly amazing movies and that are also very successful. It opens the door to many more [films] like that."
It just shows you that people actually wanted that for so long! Switching gears: How do you prepare for a big event?
"
I eat truffle fries and sweet potato fries. I just thought of Zoolander! He's my inspiration for everything fashionable. I like to have fun with the outfit. I love to think of how I am going to do my hair and makeup. When I work with my makeup artist, I send her some ideas and she sends me some ideas. So it's a collaboration. It's really fun to play around and to go for a different character for each red carpet."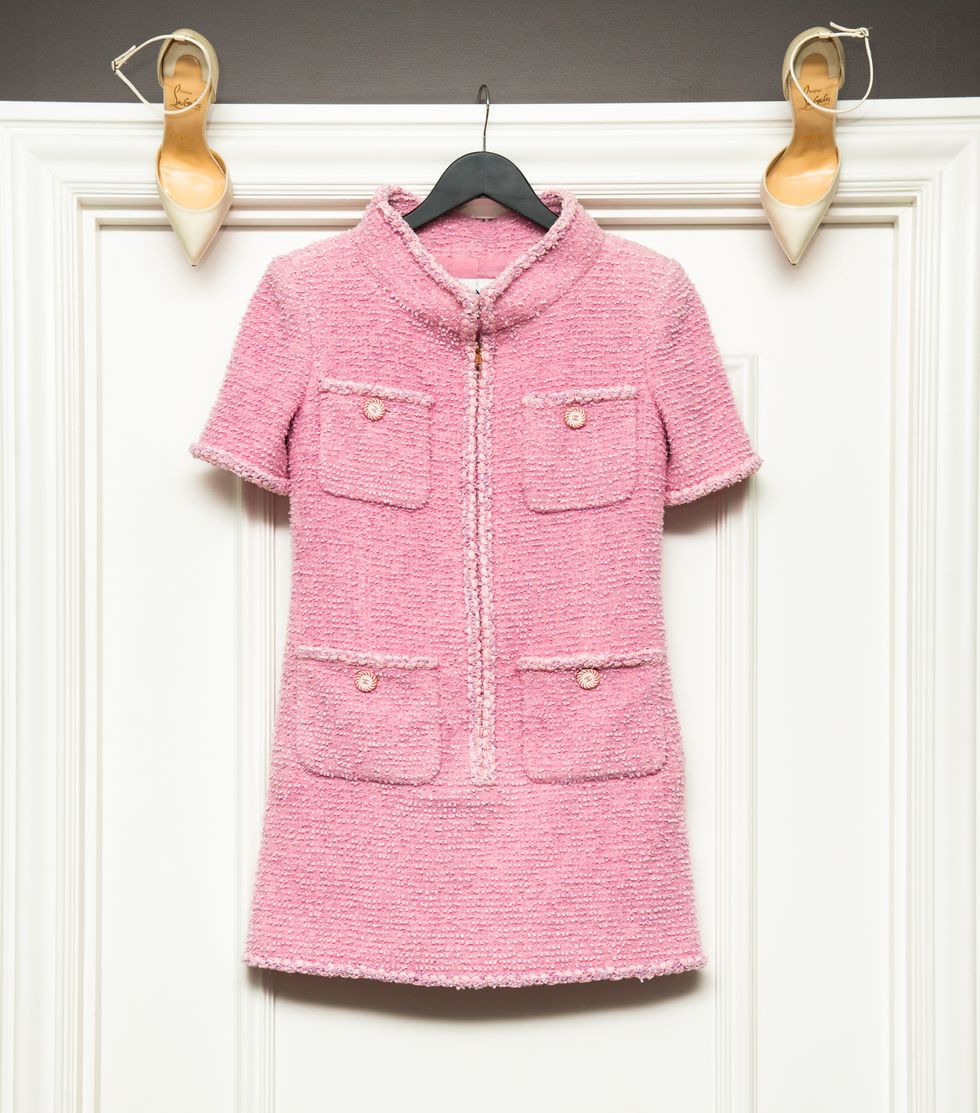 Are you more of a mood dresser, or do you try to plan in advance?
"It's a little bit of both. I'm going to have an idea, and then [it can change to] something completely different when actually we do it."
What did you go for tonight?
"Jackie-O vibe!"
The look is very polished, but the makeup is a little bit more...
"Messy! I wanted to do something with the lashes, like a '60s Twiggy style and polished hair with a little wave on the side. I typed her name into Google and then I saw this picture [of her lashes], and I thought, 'Oh, yeah, this is so cute.'"
Do you have a go-to beauty look, or do you always try to play around?
"
I don't have a go-to beauty look, but I really like when the skin looks natural and without too much makeup. I don't like the contour trend. I'm French, so I like it simple."
Do you have any skin prep? Your skin is perfect:
"
Oh, thank you! I mean she did my makeup, too 
[laughs]. 
I've always put on SPF since I was a teenager. I just moisturize and take off my makeup before going to bed. I don't have skin products I use all the time. I haven't done a lot of facials in my life. I've done, like, three in my whole life."
What's the last thing you do before you walk out the door?
"Take some pictures and some Boomerangs."
If your boyfriend wasn't sleeping, what would be on your pregame playlist?
"[Laughs] I love Blood Orange."
How do you maintain your platinum hair?
"Olaplex Hair Perfector No. 3 is really great once a week as a treatment that helps make your hair healthier and moisturize it. I don't wash my hair all the time—maybe once a week. When the hair is bleached, it's just screaming for help. It's extremely dry, so you don't need to wash it."
Would you try any other hair colors?
"Oh, yeah! I want to try them all! I'd love to have red. I've had purple. I've had jet black because my hair is brown, but not black. I'd like to have, maybe turquoise, like CHANEL nail polish remover."
What song always gets you on a dance floor?
"Anything by Michael Jackson."
Want more stories like this?
Amber Heard Blares Lil Wayne in the Car Before a Red Carpet & Can't Do Her Own Hair
Paloma Elsesser on Haters & Her Best Self
How To Beauty: Rosy Cheeks