Makeup
Frida Aasen hits peak cheek wattage.
Daniella Deutsch, Meagan Wilson
Makeup
Andriani Vasiliou
DP
Gabe Harden
Hair
William Scott Blair
Sure, Norwegian-born supermodel
Frida Aasen
has a special glow to her skin that might be a little tricky for us mere mortals to imitate, but we have good news: Makeup artist
Andriani Vasiliou
gave us some tricks to get pretty dang close. While there are
highlighters
galore these days, what might be the most impactful trick to give your cheeks a brilliant luminosity is this layering technique, which includes using a gorgeous blush.
Here's the basic concept: Start with liquid and cream formulas of highlighter and blush (we're going to be skipping the contour on this one), and then add on powder highlighter and blush over the top. This combo not only helps the makeup last longer, since powder "sets" the cream, but it really ramps up that glow factor and basically turns you into a world-famous model and best friend of Frida. [*Madonna's "Ray of Light" starts playing.*]
---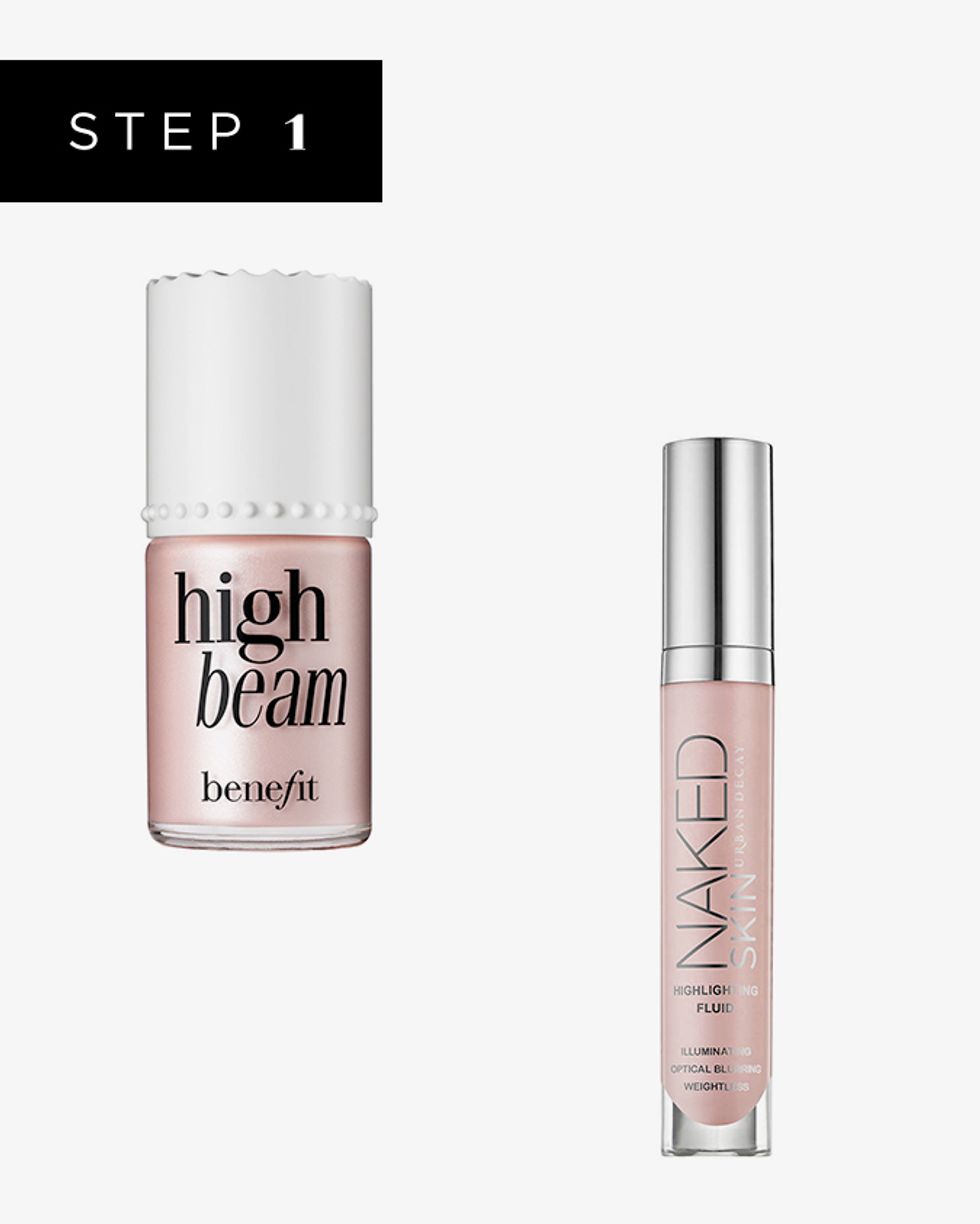 USE LIQUID HIGHLIGHTER IN A "C"
Vasiliou mixed together two liquid highlighters to get *just* the right shine, texture, and tone for Aasen. Using a fluffy shadow brush, she applied the liquid onto that "C" shape on the outer orbital bone of each eye—right where the light catches that (unreal) bone structure.
BENEFIT HIGH BEAM LIQUID HIGHLIGHTER
SHOP NOW
URBAN DECAY NAKED SKIN HIGHLIGHTING FLUID
SHOW NOW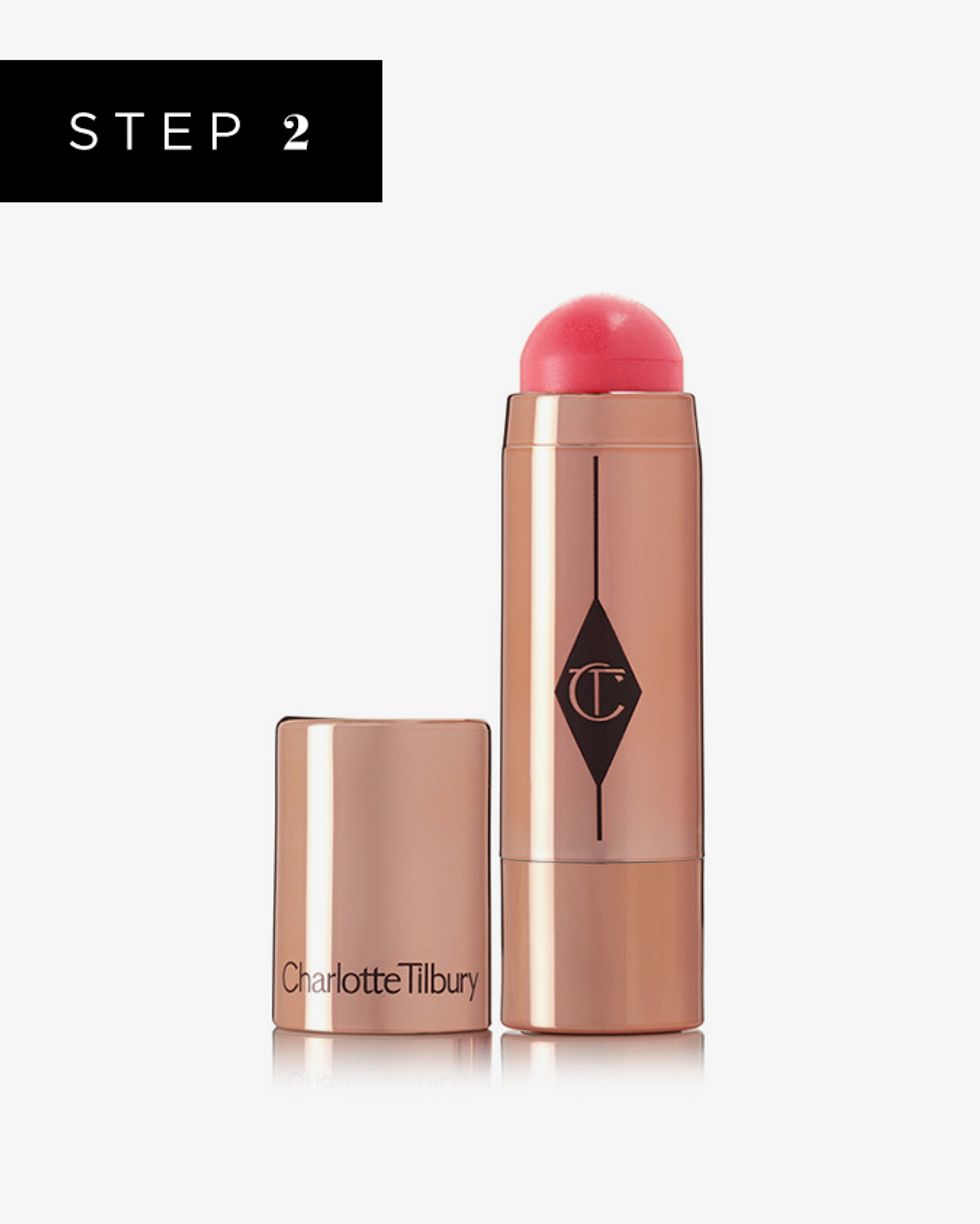 CREAM BLUSH ON THE APPLES
Still using cream formulas to start, apply a stick cream blush to the apples, aka the largest mounds on your cheeks when you flash that smile. With a flat-topped dual-fiber brush (meaning it has two types of bristles) like
MAC 187 Synthetic Duo Fibre Face Brush
, slowly build the color, then brush it upwards, blending toward the temples. Soften the edges with a
Beautyblender
.
CHARLOTTE TILBURY BEACH STICK
These sticks quickly became makeup-artist and beauty-editor favorites for their golden, shimmery blush colors.
SHOP NOW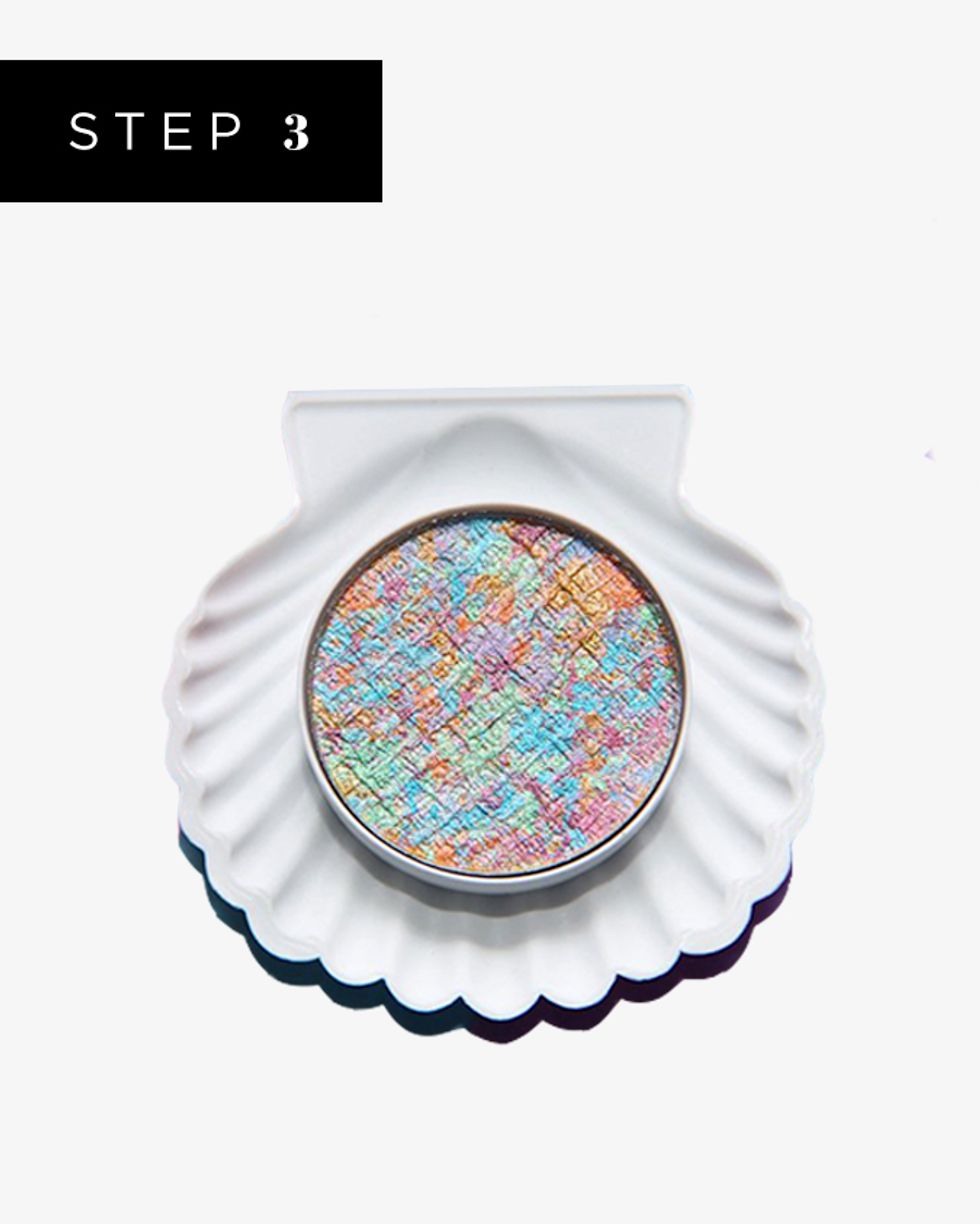 LAYER ON POWDER HIGHLIGHTER
To lock in the cream formula and amplify the highlighter effect, dust a powder formula over the cream highlighter, following those C shapes. Add a touch to the eyes. Use a fan brush like this one from
Smashbox
, and try out a multi-color highlighter like Vasiliou's favorite rainbow-y one here for extra dimension.
CHAOS MAKEUP TECHNICOLOR HIGHLIGHTER
It was so fun to see this indie internet-beloved compact come out on set. How can you not ooh and aah over it?
SHOP NOW
THEN POWDER BLUSH
Following the same theory as Step 3, layering on a powder blush to your cream blush benefits both the lasting power and the impact of the look. With the same fan brush or a large one like
Morphe Large Soft Fan,
 dust on the color very lightly over the apples of the cheeks, building to the flush level you want.
NARS ORGASM BLUSH
Sometimes you just have to go with the classic. Just like the cream blush above, this famous formula also includes glowing highlighter elements.
SHOP NOW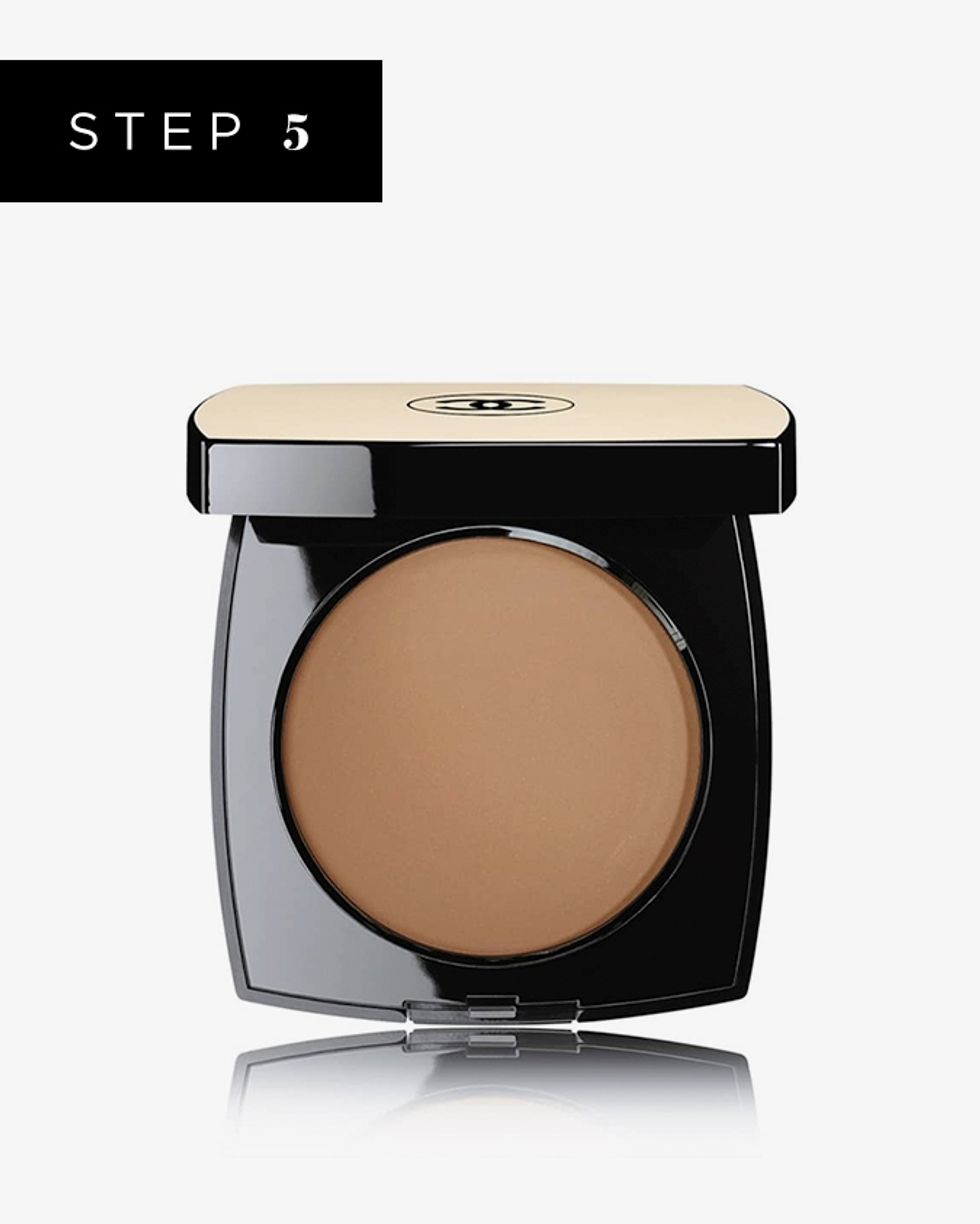 FINISH WITH BRONZER
This look doesn't include contour, but when you dust a light bronzer around the edges of your face, it helps bring out the bone structure and makes those glowy cheeks stand out even more. Use a big fluffy brush like Sephora Collection PRO Featherweight Powder Brush #91.
CHANEL LES BEIGES HEALTHY GLOW SHEER COLOR
This powder has a slight luminosity to it to complete your total glow, and goes onto skin like a super-sheer veil.
SHOP NOW