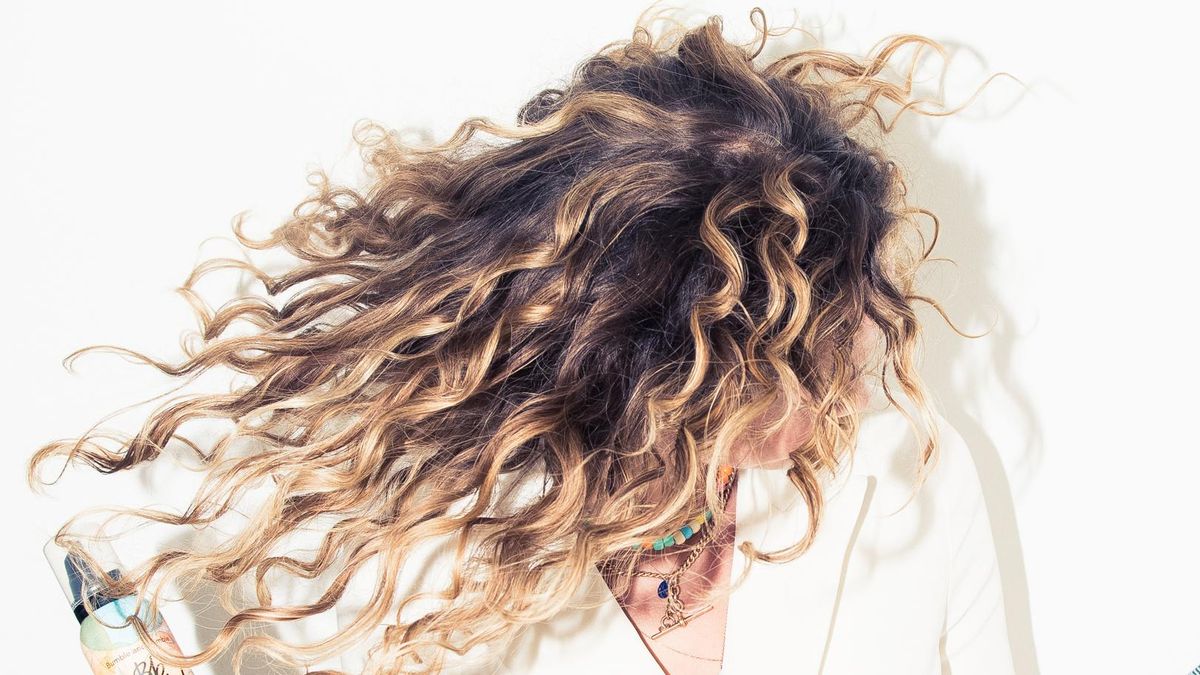 Hair
This Highlighting Technique Is a Game Changer for Curly Hair
Pintura matches the curl pattern perfectly.
As the world slowly started to open again, I was dying for some color that makes it appear as though I wasn't stuck inside for the past year and a half. But as someone with curly hair, I've always been hesitant to color for fear of damage and harsh lines on my hair.
Let me explain: For those of us with curly hair, traditional foil highlights can be slightly tricky in that they don't always give that natural, sun-kissed look. Oftentimes, lighter streaks might not line up with the curl pattern, leaving a stringy color broken apart within the tendril. That is, until I discovered Pintura, the highlighting technique made specifically for curly hair.
I received the highlighting technique back in April, and it's given me added definition and movement and is growing out more naturally compared to the foil highlights I've received previously. Here's how it works.
What Is the Pintura Highlighting Technique?
Pintura literally means "to paint" and was developed by Denis Da Silva, co-founder of DevaCurl. According to Smadar Nadav, a color specialist at the flagship DevaChan Salon, the coloring technique is very similar to balayage, only the stylist will hand-paint the color onto the curls vertically rather than horizontally.
By doing this, there's greater control over where the color goes, allowing the stylist to follow the natural S of a curl. The benefit is that the color appears more natural in terms of movement on the curls, which creates that sun-kissed look or allows for the stylist to experiment with an ombre look.
"When we are thinking about coloring for curly girls, we want the saturation of color to happen in the mid-length or the ends, where your hair moves," Nadav says. "We don't want the burst of color to sit at your roots."
Rather than using foil to block off the sections, the stylist will use tissues to separate each curl grouping and prevent bleeding of the color, explains Antonella DeLuca, advanced DevaCurl stylist.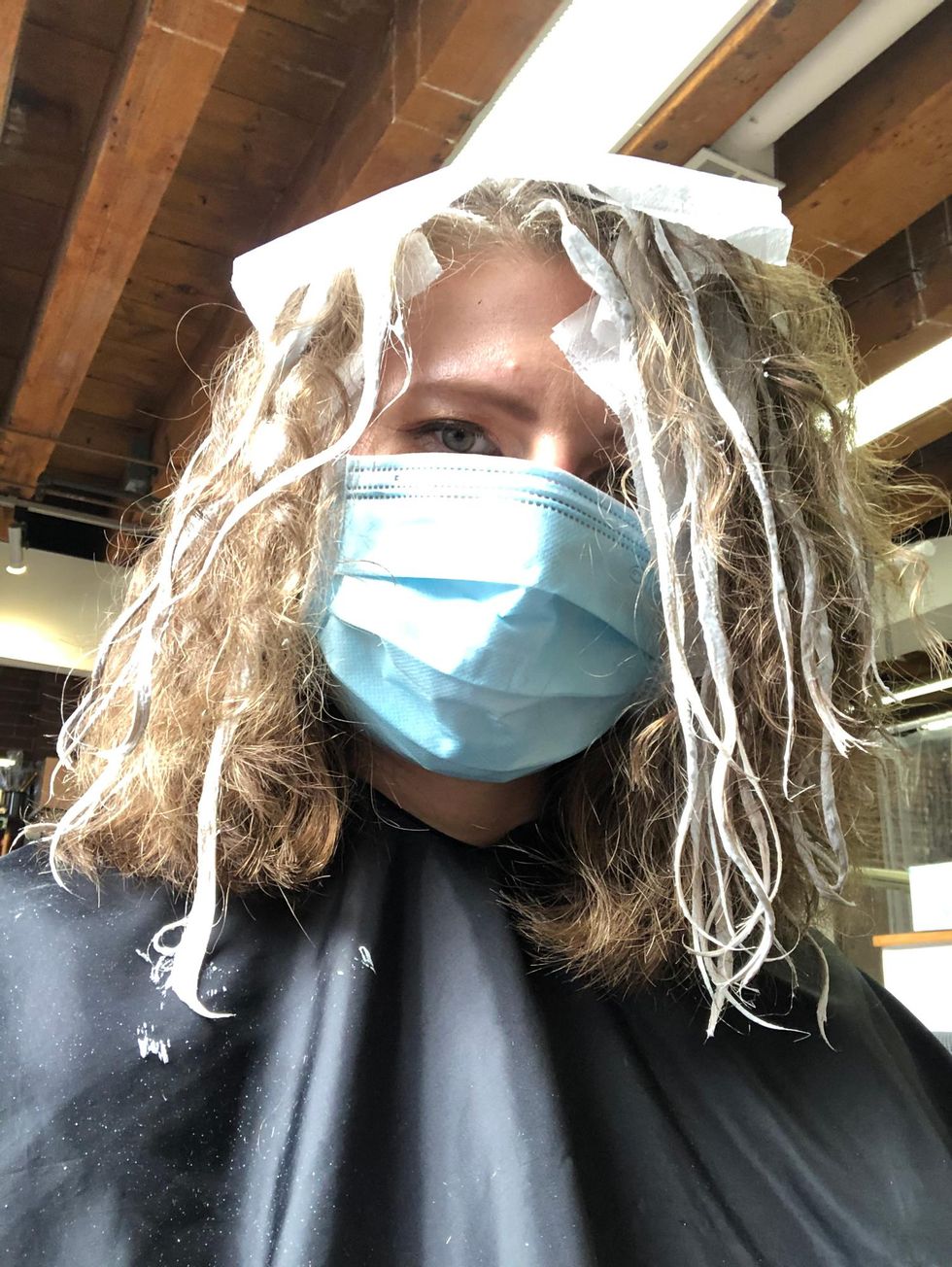 During the Pintura process;
Photo: Courtesy of Courtney Campbell
Why Is Pintura Better for Curly Hair?
By following the natural curl pattern, the Pintura technique allows stylists to actually color the curl, rather than random streaks throughout your head. It looks so much better on curly hair—trust me.
"It adds drama and a pop of color when it's painted directly on the curl, and adds lots of dimension," De Luca says.
Nadav also explains that because people have different curl types, Pintura allows her to better match the highlights to the individual curl. She loves that it gives her more control because she's able to build up the color, which leads to better placement.
The Pintura process also leaves less demarcation compared to foil highlights. Without the harsh lines of color, it looks more natural as the hair grows out, meaning you'll need fewer touch-ups.
"Because we can paint right to the root, it softens as it grows out, which then gives our clients longevity with their color, so they don't have to be in so frequently," Nadav says.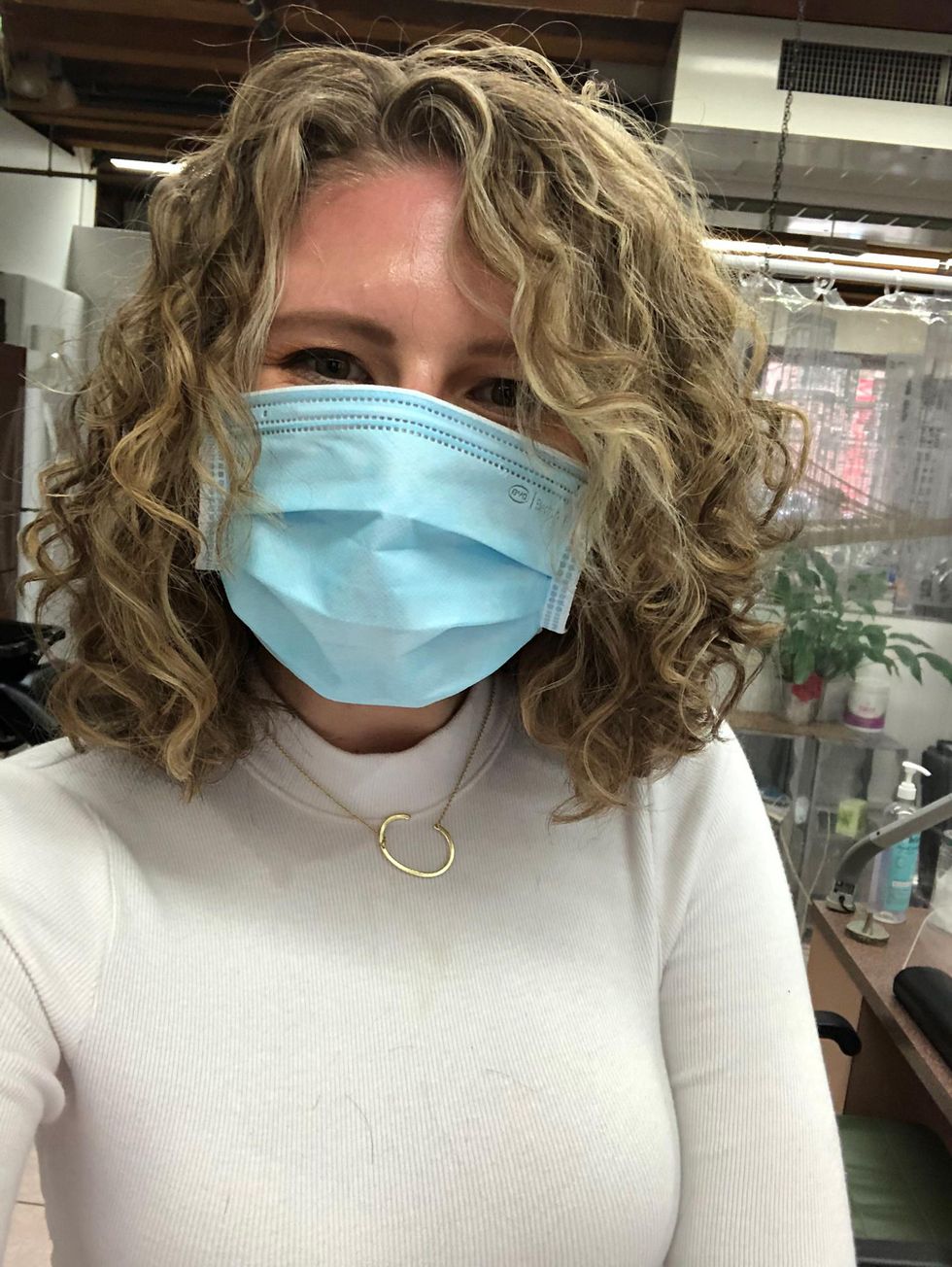 After;
Photo: Courtesy of Courtney Campbell
How to Take Care of Pintura-Treated Hair
When it comes to treating colored hair, Nadav says those with curly hair won't need to change up their products too much. She says to avoid sulfates, which will strip the color, as well as parabens. Both are typically void in curly-hair products because of the drying nature.
"I always tell my clients just because you're doing color doesn't mean you need to change up all your products," Nadav says.
For those going blonder, Nadav does recommend a moisturizing mask, like the DevaCurl CurlBond Mask, once a week because the color can be harsher on the hair. She also advises avoiding any styling products with color in them because the color could transfer over to coarser hair.