What It's Like to Leave NYC During the Pandemic
From Tallahassee to Louisville, these five city dwellers said farewell to the city—for now.
Living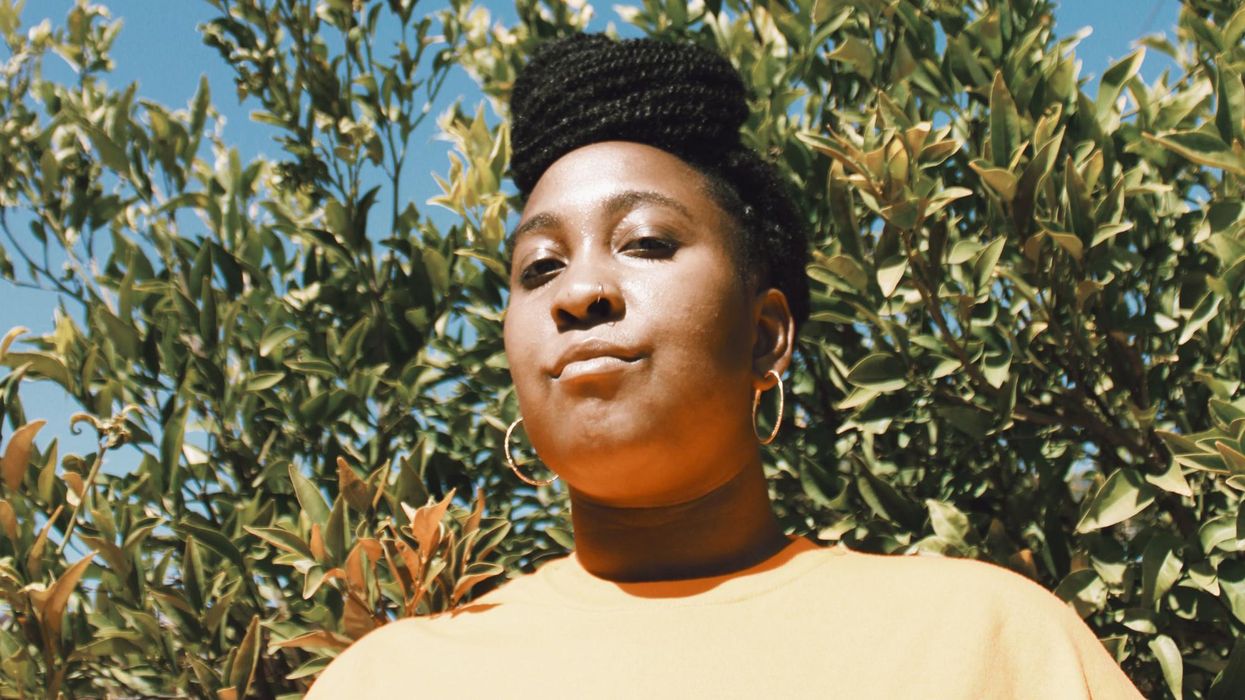 At the beginning of the pandemic, New York City was a scary place to be. I lived it firsthand, and I'll never forget the constant sirens of those first weeks in March, the panic that lived in the eyes of every passerby on the street, the time someone in my building summoned an ambulance at three in the morning and my boyfriend and I couldn't sleep for the rest of the night. It was chaos.
No one knew anything about COVID, so no one knew how to behave or react. And many people left the city—some for a little while, some for the long haul. My boyfriend and I went to Maryland for three months, which was a welcome respite and also felt weird and wrong—like I was deserting my native home at its most vulnerable. I still feel a little strange about that choice, though I have fond memories of a peaceful and verdant spring.
But what about all the folks who left the city in those early days and haven't returned? Are they happy with their choice to leave? And would they ever return? We spoke with five former city slickers to find out.


Megan Zuckerman
PR and Events Coordinator
Photo: Courtesy of Megan Zuckerman
"I've been living at home with my parents at the Jersey Shore since March 13, 2020. I had previously been living in Manhattan since transferring to college at Fordham University's Lincoln Center campus in August 2013. I was most recently living in the Flatiron District in Manhattan.
"I initially decided to move home due to immediate panic about COVID-19. After I was laid off from my job at a PR agency in NYC due to the pandemic, I then remained home due to financial reasons. I've decided to stay home indefinitely, as I still do not think that it would be worth being in NYC, as the main things I enjoy doing in my free time are still not back and many of my friends have either moved away permanently or temporarily.
"I've also really enjoyed spending more time with my family, as we are really close and even prior to COVID I would visit them at least once a month, if not more frequently.
"This is the longest I have lived at home since I was 14, as I attended boarding school [during high school]. During my time at Fordham, I remained in the city during summers—in the dorms for the first summer, and then in my own apartment the following summers—so the last time I had lived at home for an extended period of time was the summer of 2013, between freshman year and sophomore year of college. I definitely feel like I have taken a step back in terms of my independence, since even my 14-year-old self was living away from home.
"I don't drive, so I have a further lack of independence, as anytime I want to run an errand, meet up with a friend, et cetera, I have to have a family member drive me. Much different from being able to walk anywhere in NYC!"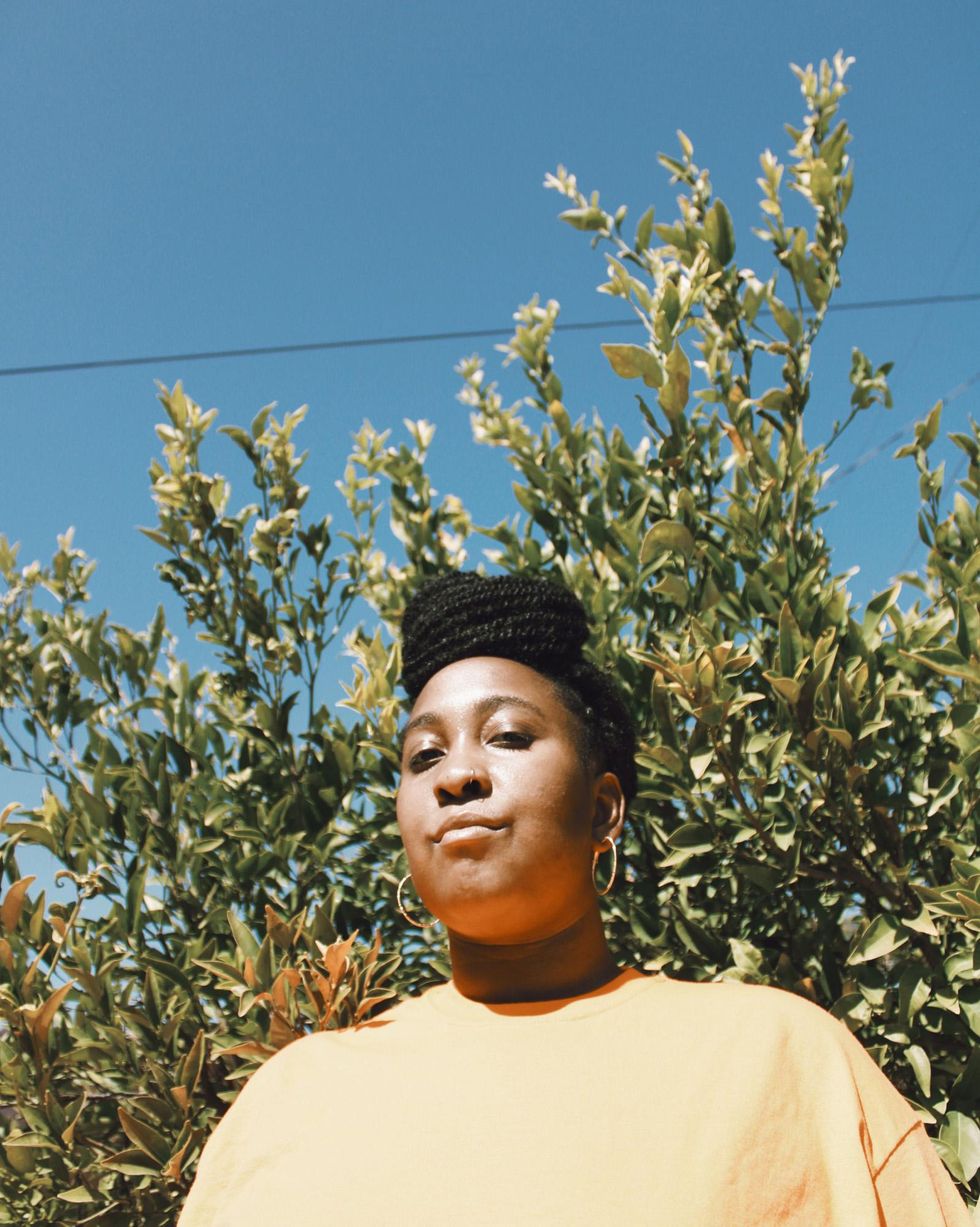 Photo: Beoncia Dunn
"I lived in NYC for five years and left during the pandemic. Possibly the most stressful of moves, with limited resources, social distancing, and unexpected expenses that I would have otherwise been able to plan ahead for.
"As a person with lifelong asthma, I decided to leave my overcrowded Flatbush apartment. I was fortunate to be able to stay in Georgia with family from March 2020 to June 2020. My landlord would not place a moratorium or deferment on rent for that period, so I picked up extra virtual jobs to pay rent every month. When my lease ended in November 2020, I moved to LA to grow my virtual clientele. I've been Airbnb-ing here in North Glendale ever since, which isn't the most welcoming place to live as a woman of color. But it is what it is.
"Going from consistent press events during NYFW and in-person vocal performances on the side to indefinite Zoom meetings has all been a strange adjustment. But I'm thankful for my health and fortunate that my virtual work has been able to sustain me."


Lori Cheek
Founder and CEO of Cheekd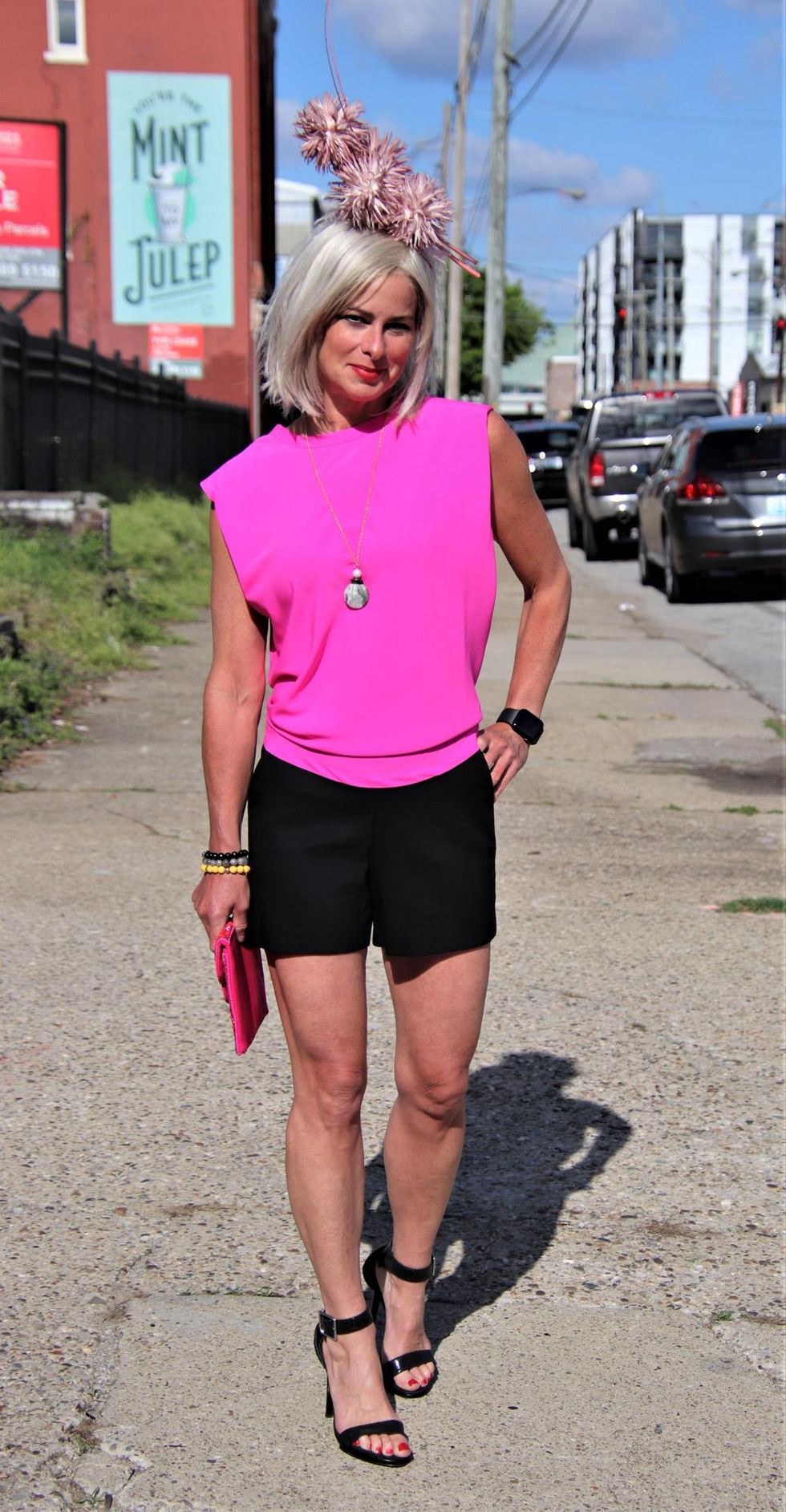 Photo: Courtesy of Lori Cheek
"On March 6th, 2020, I packed up two bags, rented a car—I'm scared to fly—and drove 12 hours to my home state of Kentucky. I remember walking out of my Lower East Side apartment that morning thinking, 'I may never see my things again.'
"An NYC resident for nearly 25 years, I'd been using Airbnb to help fund the rent in my two-bedroom apartment for nearly four years. When fears of the virus started to lurk, my reservations from all over the world started canceling like wildfire. I quickly realized that my official 'side hustle' was about to come to an end. I was forced to break my lease and hired movers to pack up my Lower East Side apartment and storage unit in Brooklyn and move my 25 years of memories down to my parents' basement in Kentucky mid-May, 2020.
"I'd been sheltered in my tiny hometown for about three months and had hoped to head back up to continue my life in NYC, but the reality was that even if I did have money to continue paying my $3,300 monthly rent, I'm not sure how comfortable I'd feel there for a very long time. I definitely wouldn't feel safe hosting strangers (Airbnb guests) in my apartment until this virus had been kicked.
"I never in my life dreamed I'd end up in my childhood room at age 47, but I felt as safe as I could be, where the breathtaking views around my parents' home is endless rolling hills of bluegrass, horses and cows. I've never spent so much time in nature…and have truly gathered an appreciation of this place I never had growing up here.
"After spending over three months with family, I decided to pull the plug on 'my NYC' and sow my seeds here in my home state and signed a year lease in the Nulu area of Louisville—the closest thing to NYC in the city here. My new building has a pool, a beautiful courtyard, a fitness center, a bike spa, a co-working space/clubhouse, outdoor grills, and more, but the kicker is that the rent is a third of what I was paying in NYC and it's almost twice the size— it's the first time in 25 years I've had a washer and dryer inside my apartment.
"When I first drove into town, the Butchertown and Nulu neighborhoods felt like Williamsburg, Brooklyn. There's a great restaurant scene, craft breweries, distilleries, and breathtaking street art everywhere you look.
"So being 'the new girl in town,' not only did I find myself distanced from my life I'd crafted in NYC for over two decades, I found myself starting from scratch in a new city during an extremely difficult time to even make new friends, so, as I've found many times in life—just like looking for a job or love, you can't just wait for it to appear at your front steps. I've taken matters into my own hands and made every effort to create a new social network for myself here.
"I've done my best to reconnect with old friends by using Facebook. Out of my own passions for biking and craft beers, I created a Facebook group called Bluegrass Bikes & Brews so I can try to gather some like-minded people to bike for beers, and Louisville luckily has a great craft beer scene and loads of outdoor breweries.
"The greatest part has been my reunion with my family. As much as my heart is still in NYC, my roots are dug deep here in the Bluegrass State. I've always felt such sadness seeing my family gathering together without me over the past 25 years. In this difficult time, I feel like I'm exactly where I belong, and as life always somehow has a way of bringing us full circle, being back with my family has been an absolute blessing."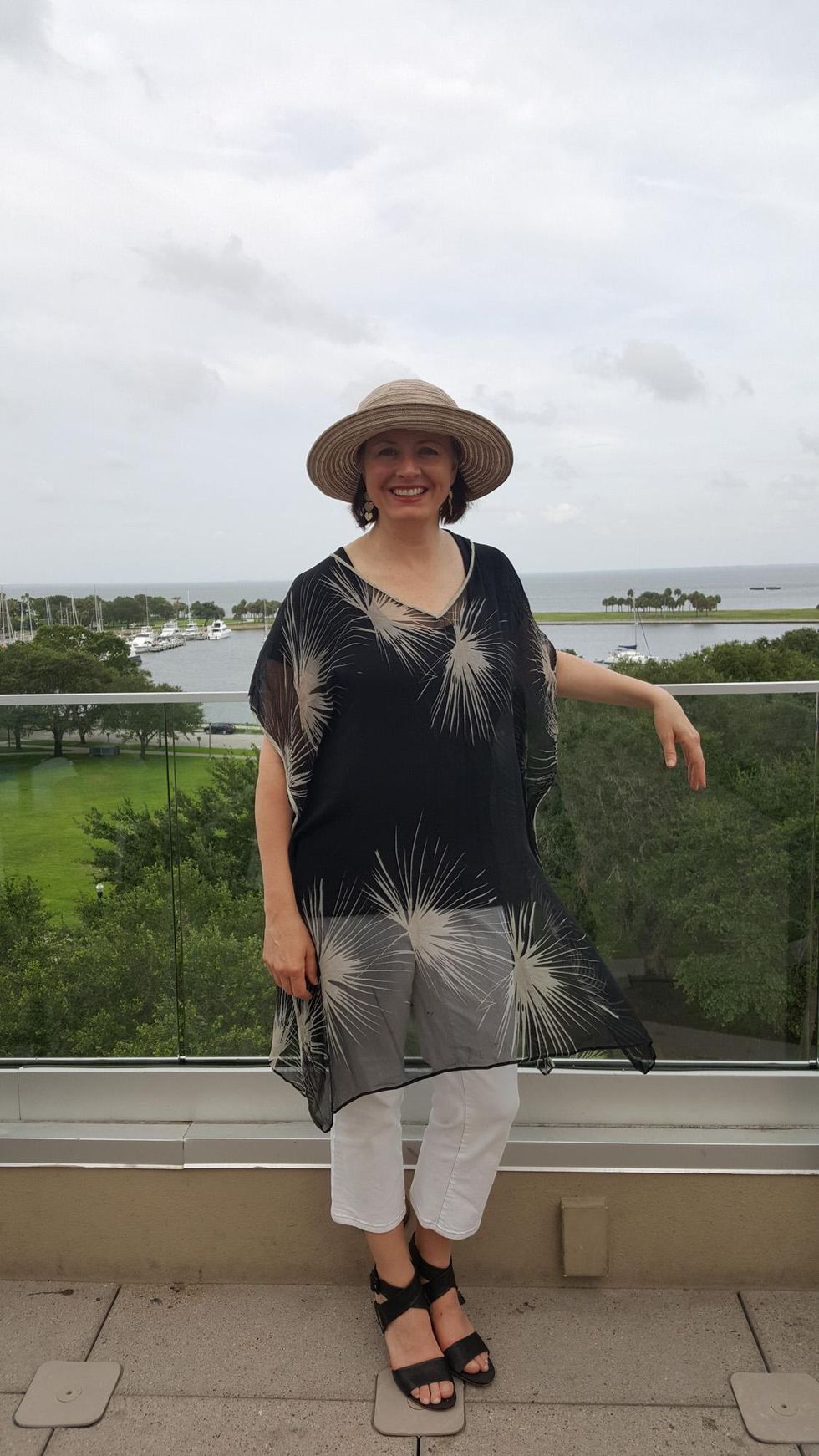 Photo: Courtesy of Christina Stanton
"My husband and I both caught COVID in mid-March. 2020. We lived in NYC—I've lived there almost 30 years. My mother still lives in my hometown of Tallahassee, and I was super concerned about her enduring the COVID scare alone.
"After quarantining, I found out my job [was] on hold for a long while—I'm a tour guide—and my husband's job went permanently remote. We decided to leave our NYC home and move to Tallahassee, at least for a while, to take care of my mom. We bought a town house near to her, as we wanted something that we could rent out and easily leave when all this is over.
"We've leased a car, when I haven't had a car or really driven since 1993. We bought a puppy, and also bought bikes so I could work on getting my lungs back into shape.
"After a year away, the newness of the move is wearing off and I've recently started missing NYC. In NYC our apartment is above an eyebrow-threading business. In Tallahassee I live near a lawn-mower repair shop. In NYC I'm considered conservative politically. Here, I'm considered somewhat liberal. Tallahassee is itself pretty progressive, since it's the state capital and has major universities, but I have encountered a few instances of small-mindedness I'm unaccustomed to.
"Generally, people are super friendly and It's a lovely town. But, yes, there are differences. I'm living in an environment that is both deeply familiar and completely foreign. I am looking at this city through my 17-year-old eyes, yet I'm now 51. It's changed a lot since I was a kid, and I've changed too. But I firmly believe life is the lens you look through. I can make it as positive or negative as I want, and I can do the same while living in NYC. So I try to make my lens as positive as possible and remind myself how lucky I am that I can move between both these cultures and firmly have a foot—and a residence—in both. I'm very blessed we're able to do that."


Diana Delgado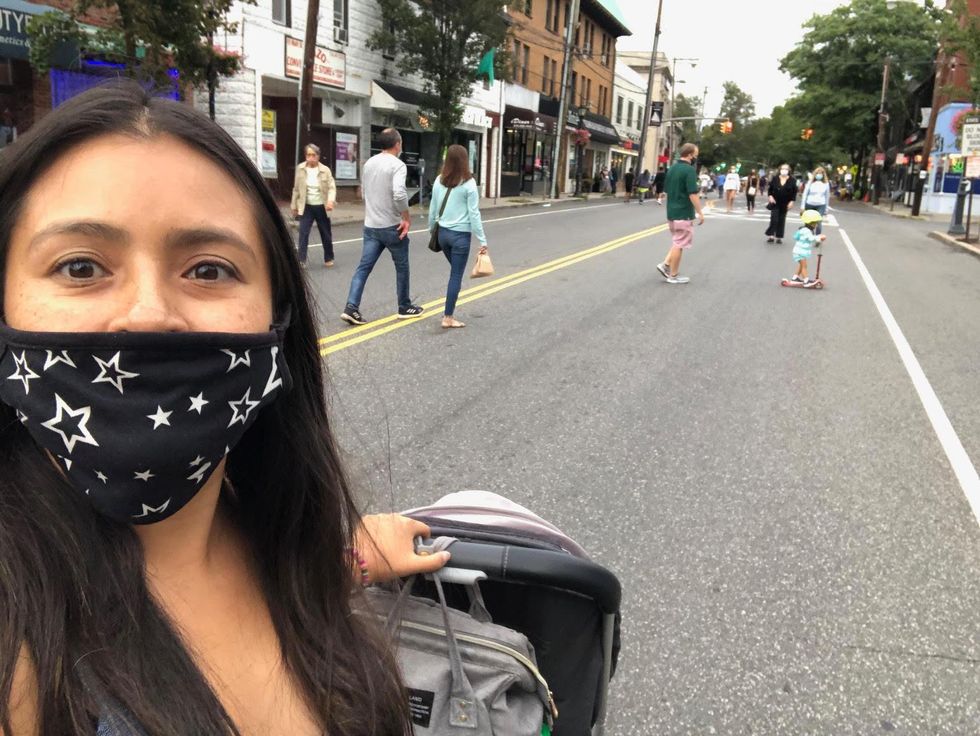 Photo: Courtesy of Diana Delgado
"We moved from the Upper West Side/East Harlem to Port Washington, New York. I didn't know the house was 'the one' when we saw it. But I remember I gasped when we walked into the back towards the kitchen and saw the view of the backyard from the patio doors that lead out of the kitchen. It was a gardening oasis. Even the light was right.
"This was the third or so house we saw very early on. But it was higher up in our budget, so we kept looking. Plus, at the time, we were really set on living walking to the train. Fast forward: We were about to sign on a house. The other Realtor kept pressuring us that she had a bunch of offers and if we didn't sign ASAP, she would move on. But we had this feeling. We didn't sign. A day went by. This was like, the third house we submitted an offer to. But it didn't feel right. The inspection was done, and things seemed way more complicated than we could see.
"So the following evening, when we were about to move forward, my husband texted the Realtor of our current home directly. He asked him why the house wasn't listed anymore, and he learned that the sellers were going to put it back on the market in a few days. They were happy to show it to us if we wanted to. So we did. We saw it twice, and it just felt right.
"Moving and packing and unpacking during COVID with a newborn and a toddler [was a challenge.] [We were surprised by] all the upfront costs and how incredibly nice everyone is—it's like the movies! We love it!
"Towards the end, my sister gave us some advice: There will always be another home to look at, and you aren't going to find the perfect home. Also, as a New Yorker, we had been talking about moving for years. There were lots of 'what-ifs.' A city or a suburb are very different, but what if you could be happy in either? If you can believe you'd be happy in either place, which would you choose?"