These Outdoor Decor Trends Will Rule This Summer
*Chef's kiss* to the alfresco season.
Decor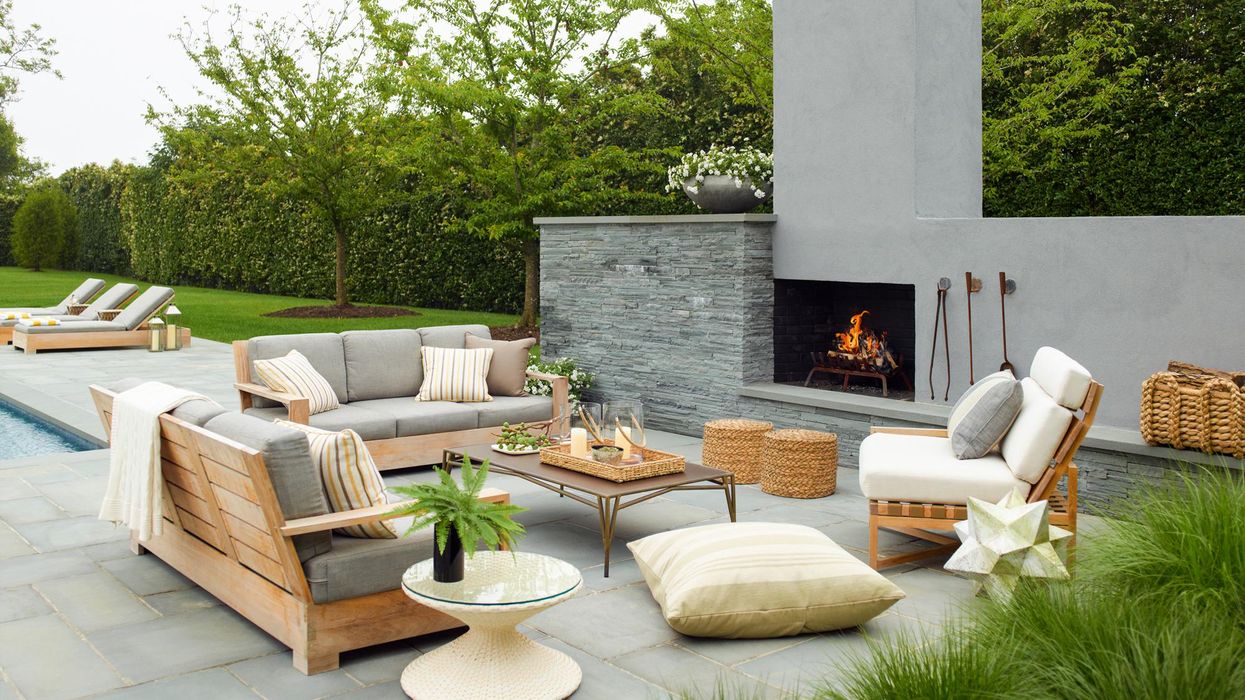 Friends, we're officially entering alfresco season. If you live in or frequent a destination city, you probably get your year-round fill, but outdoor living isn't exclusive to or solely coveted by those in warmer cities. For those of us who live through four distinct seasons, summer's start is a cue for outdoor living, from backyard barbecues to lounge or work sessions poolside and cocktail parties on the terrace or patio.
"Outdoor design is becoming much more of a focal point, and outdoor entertaining spaces are in high demand," says New York–based designer Courtney Sempliner. "Many people plan to host outdoors as much as possible moving forward, all year round. I only see this trend continuing and more interesting outdoor furniture and decor options being introduced."
New York City and Litchfield, Connecticut–based designer Kevin Dumais tells Coveteur, "Our clients are looking to invest in patios, terraces, and yards more than in years past" due to the pandemic. Even more, he says they're a much-needed "space for adults and children to take a break from their screens" and "a vital extension of the home."
"The indoor-outdoor living style has been popular in L.A. for a while, but with the pandemic, the popularity has grown tremendously," says Los Angeles–based designer Rydhima Brar of R/terior Studio. "After a year of confinement, our outdoor spaces have become sanctuaries of solace and sanity. Everyone is trying to find ways to utilize the outdoor space, whether small or big, in every way possible."
The 24/7 at-home lifestyle of the past year has pushed families—including multigenerational ones living together—to get creative and use every single square foot of space to the maximum, too. Which, according to Brar, has resulted in an increased interest in outdoor kitchens and backyard herb and vegetable gardens. "With ideal weather conditions [in L.A.] almost all year long, the ability to enjoy this lifestyle while slowly beginning to host small occasions, making the most [of] outdoor dining, has been a big request from many of my clients."
Ahead, keep reading to discover seven outdoor furniture and decor trends on the rise, according to Sempliner, Dumais, and Brar—and shop the edit for items that strike a chord.