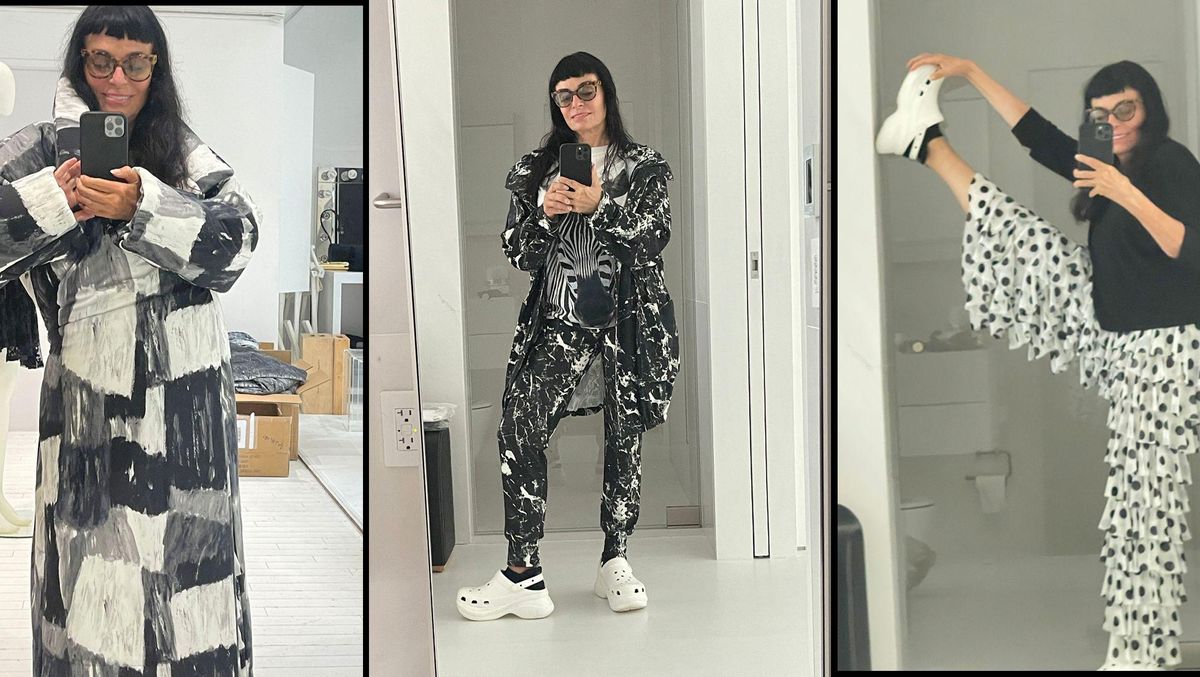 Style Diaries
Norma Kamali's Designer Uniform Is Full of Vibrant Prints
Welcome to Style Diaries, a new series where we research the physical manifestations of our closet tours IRL. We're asking friends and tastemakers to show us what they're *actually* wearing during the week and to provide a little insight into their thoughts on the current state of fashion. This week we are speaking with Norma Kamali. Her job is extremely hands-on, so the iconic New York–based designer takes a uniform approach to dressing, opting for comfortable, casual separates rendered in cheerful, loud prints. Don't forget the emblematic eyewear and platform Crocs!
What does your style *actually* look like right now?
"Easy, casual, but not expected. Post-COVID casual molded, clunky shoes and sneakers with skirts, shorts, pants, and jumpsuits."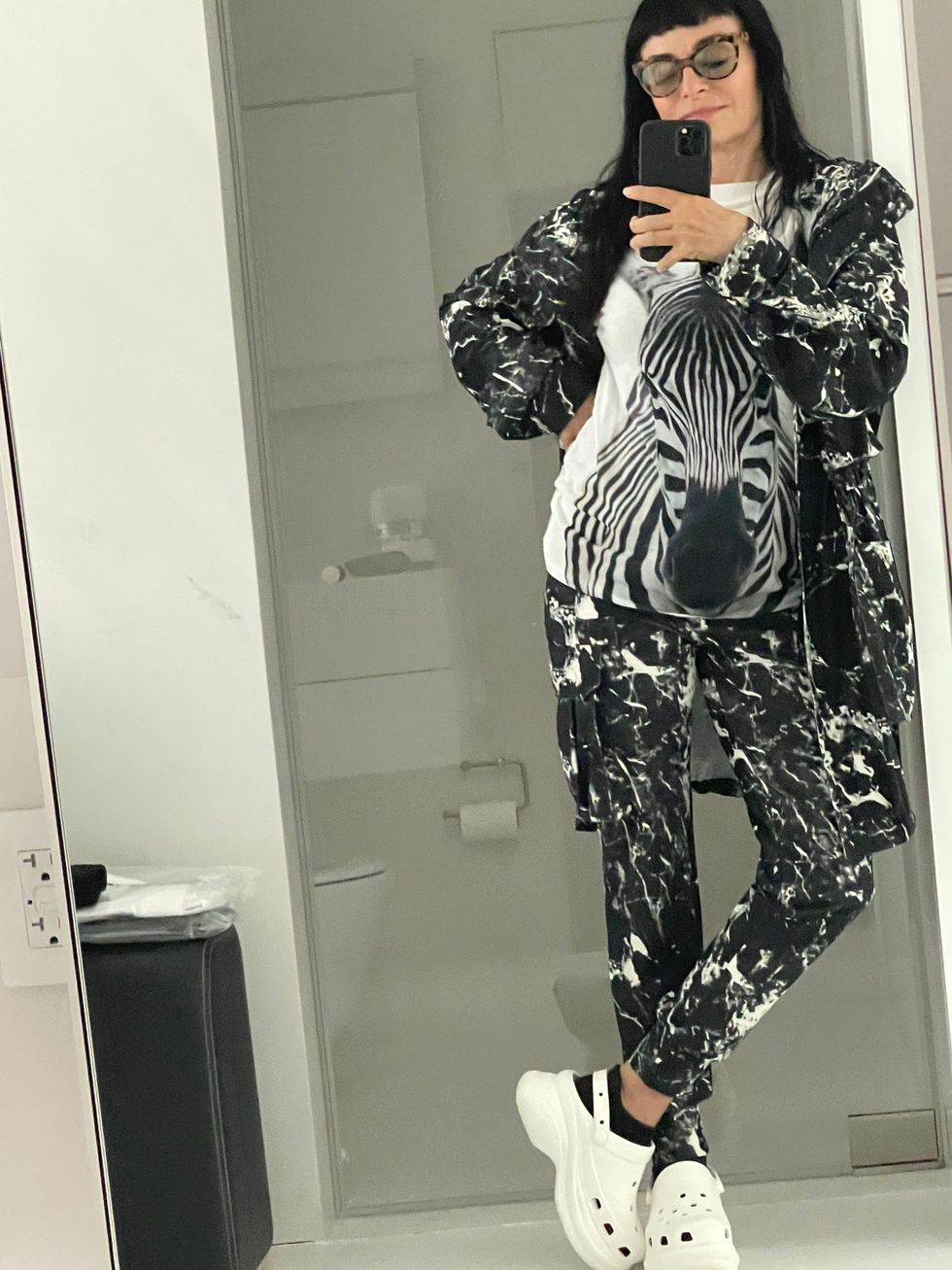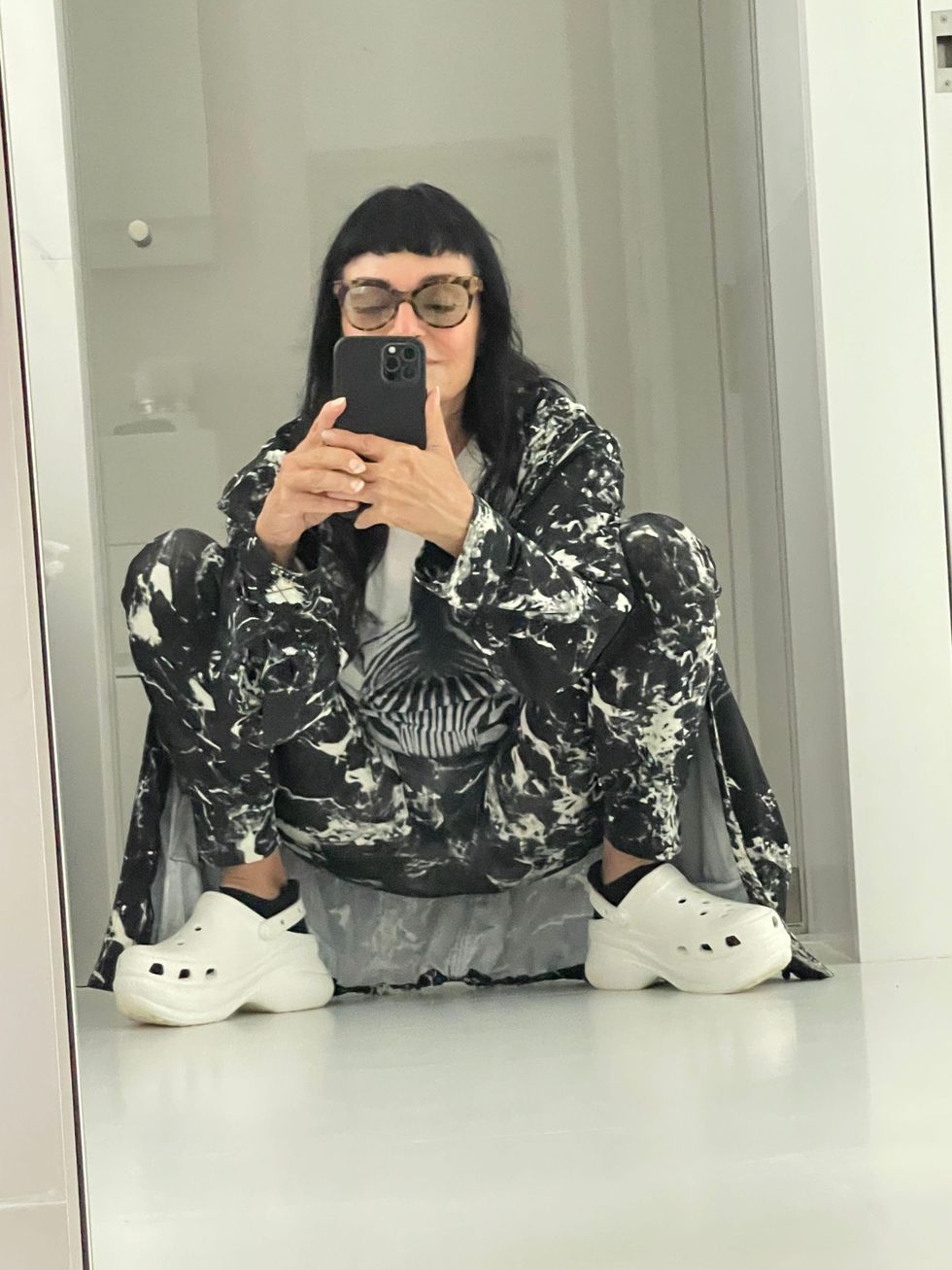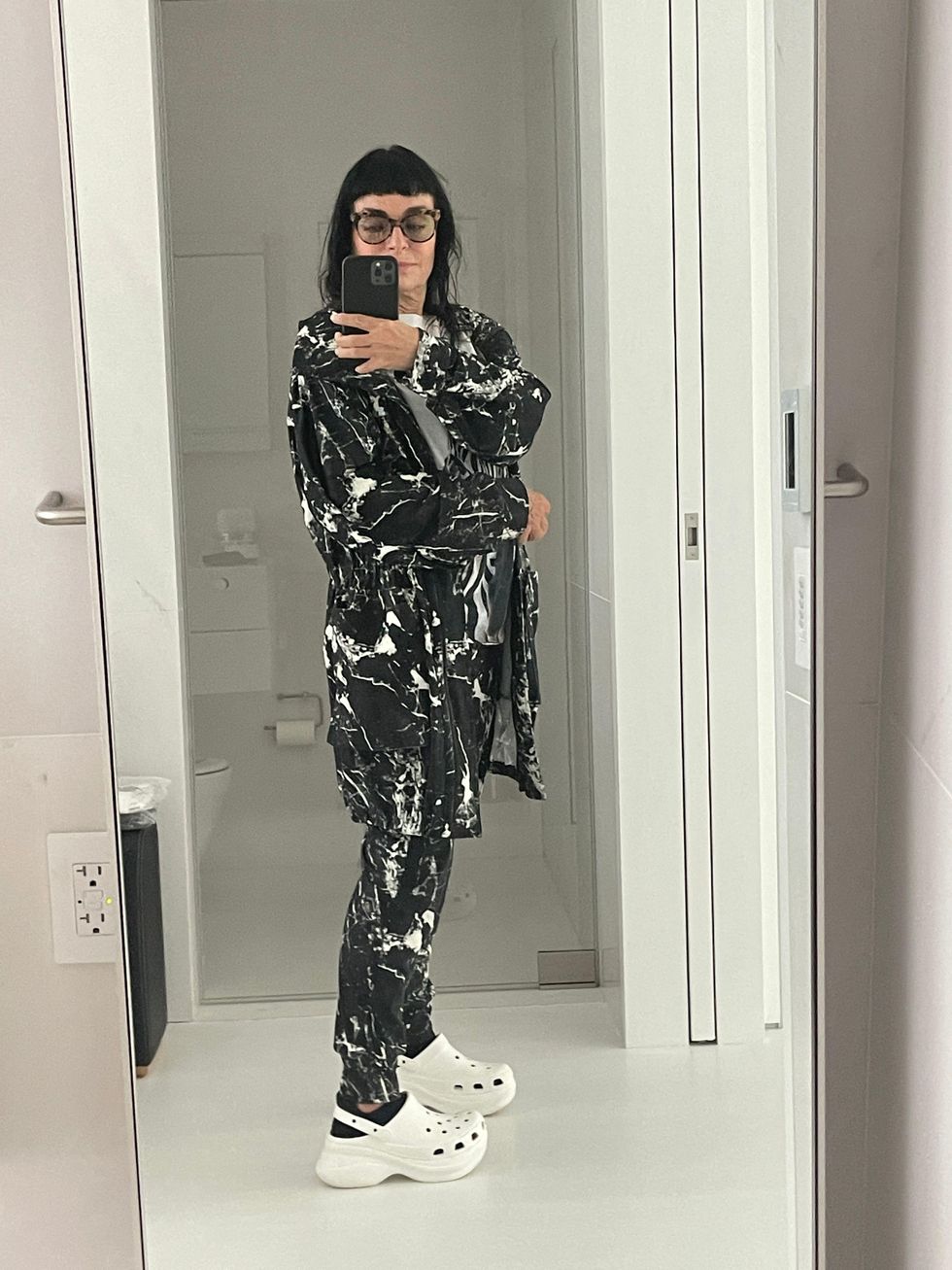 "I am a working girl! Designers are pinning and pulling fabrics on the floor and on the tables, so workout clothes, hoodies, and jog pants with tees work for me."
Nili Lotan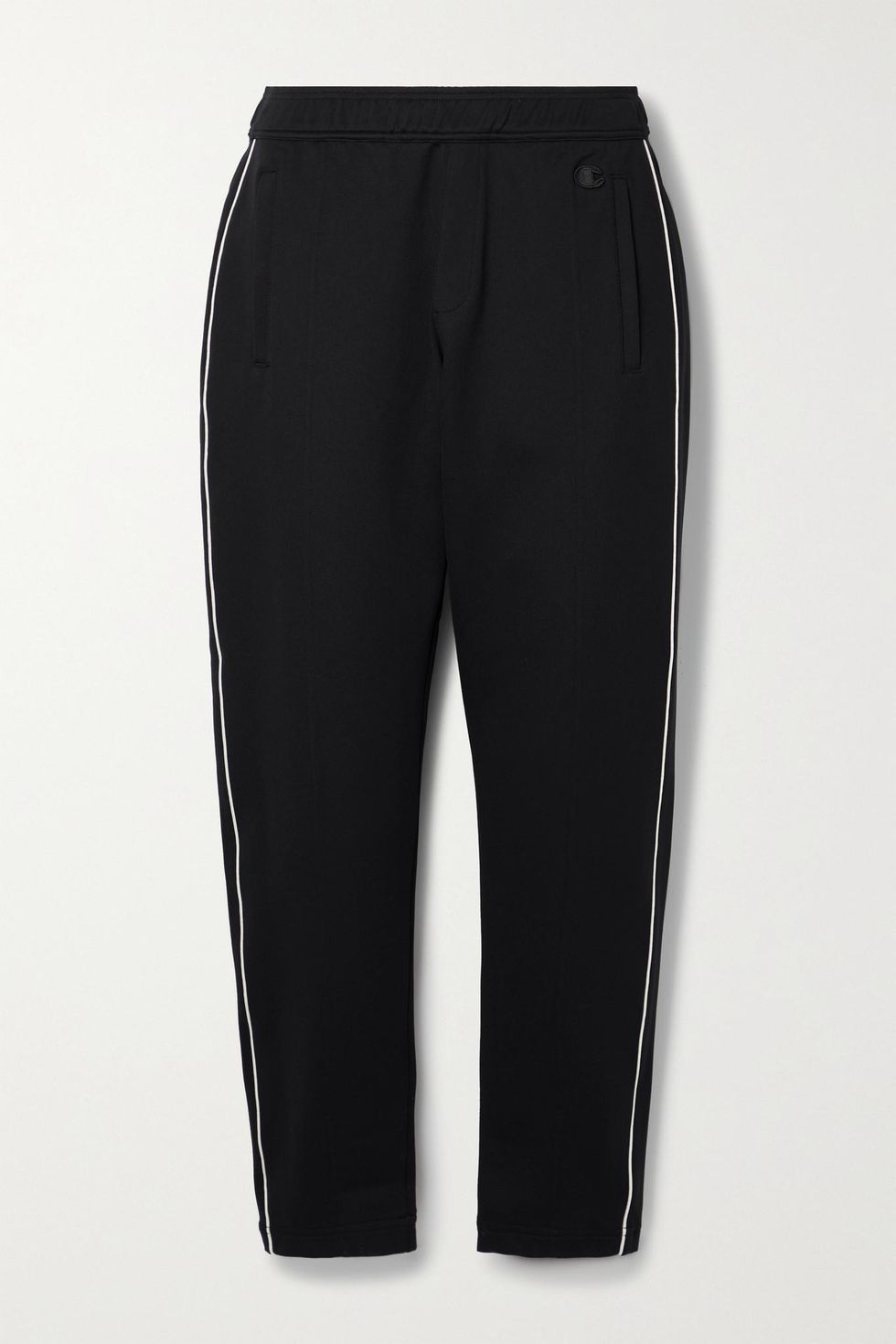 Nili Lotan
Nanushka
Classic Bae Clog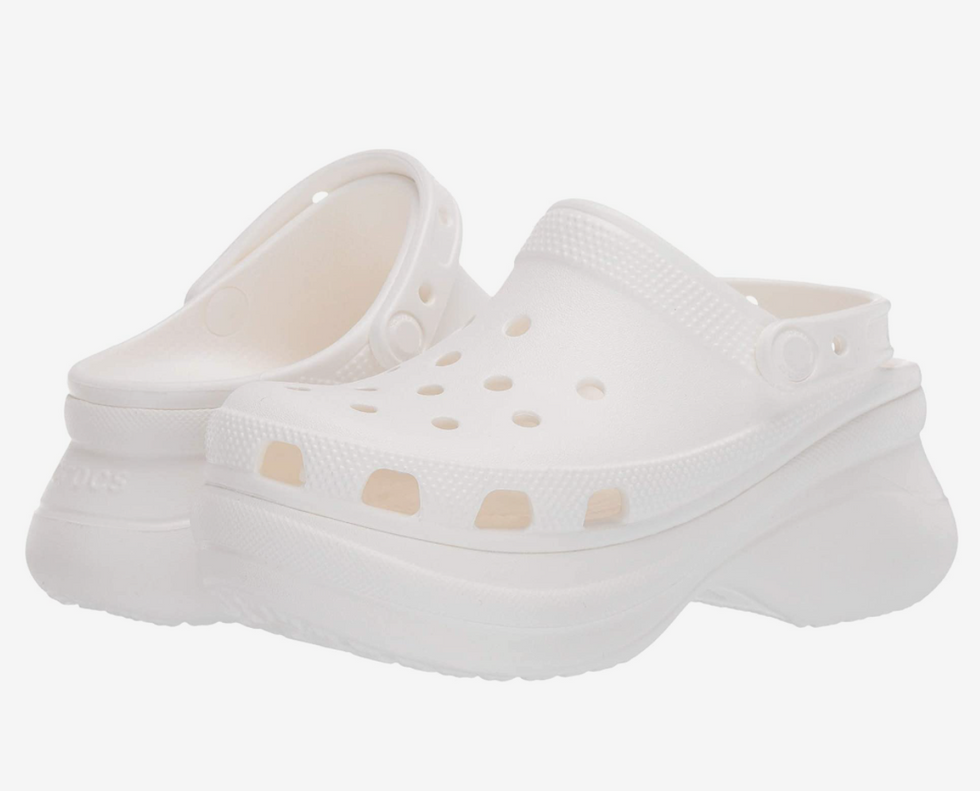 Crocs
Do you have a go-to outfit formula, or do you prefer to switch it up when getting dressed?
"Everyone has a go-to uniform. Mine tends to be jumpsuits right now, day to evening—no matter if I just change my shoes."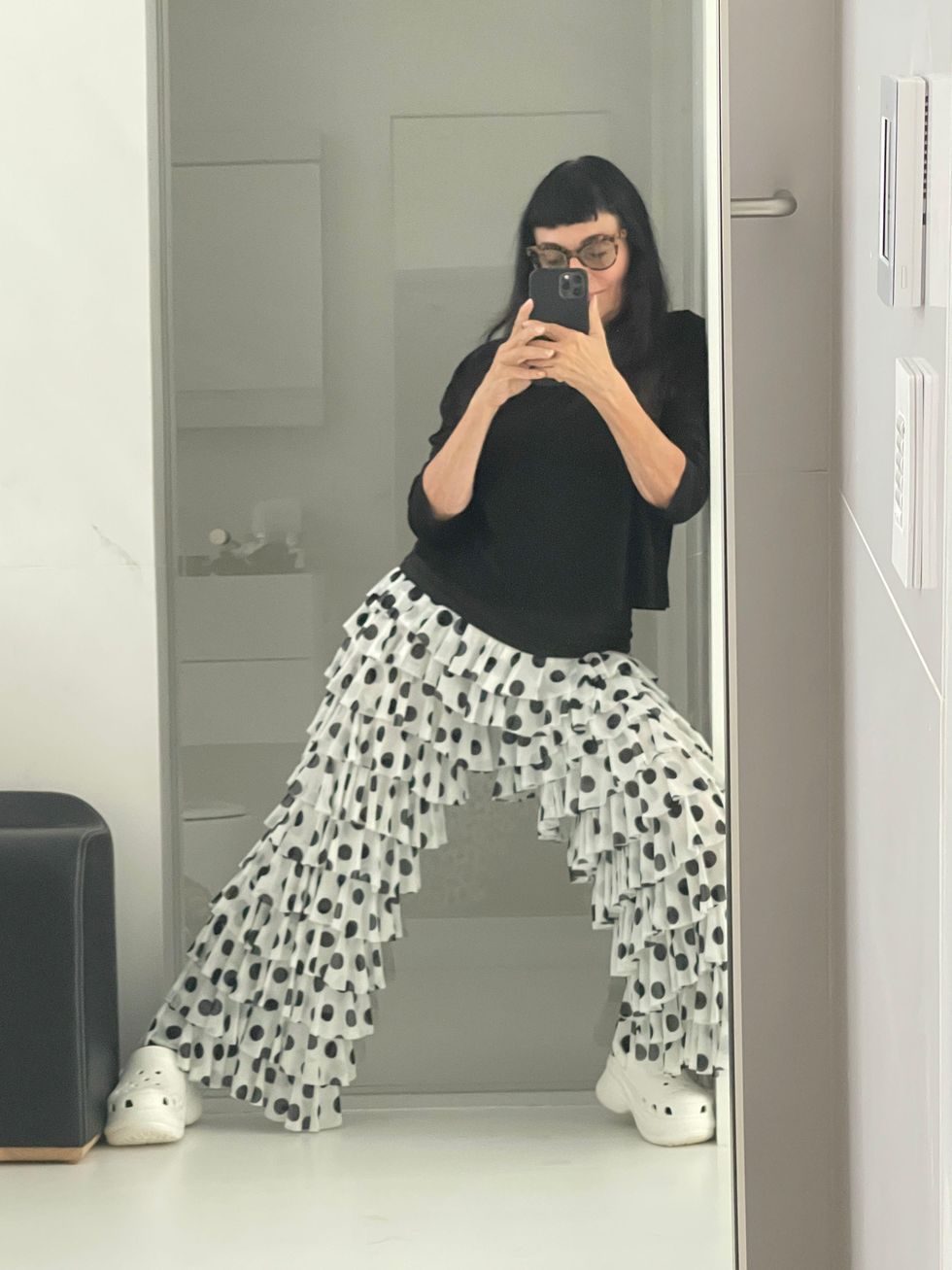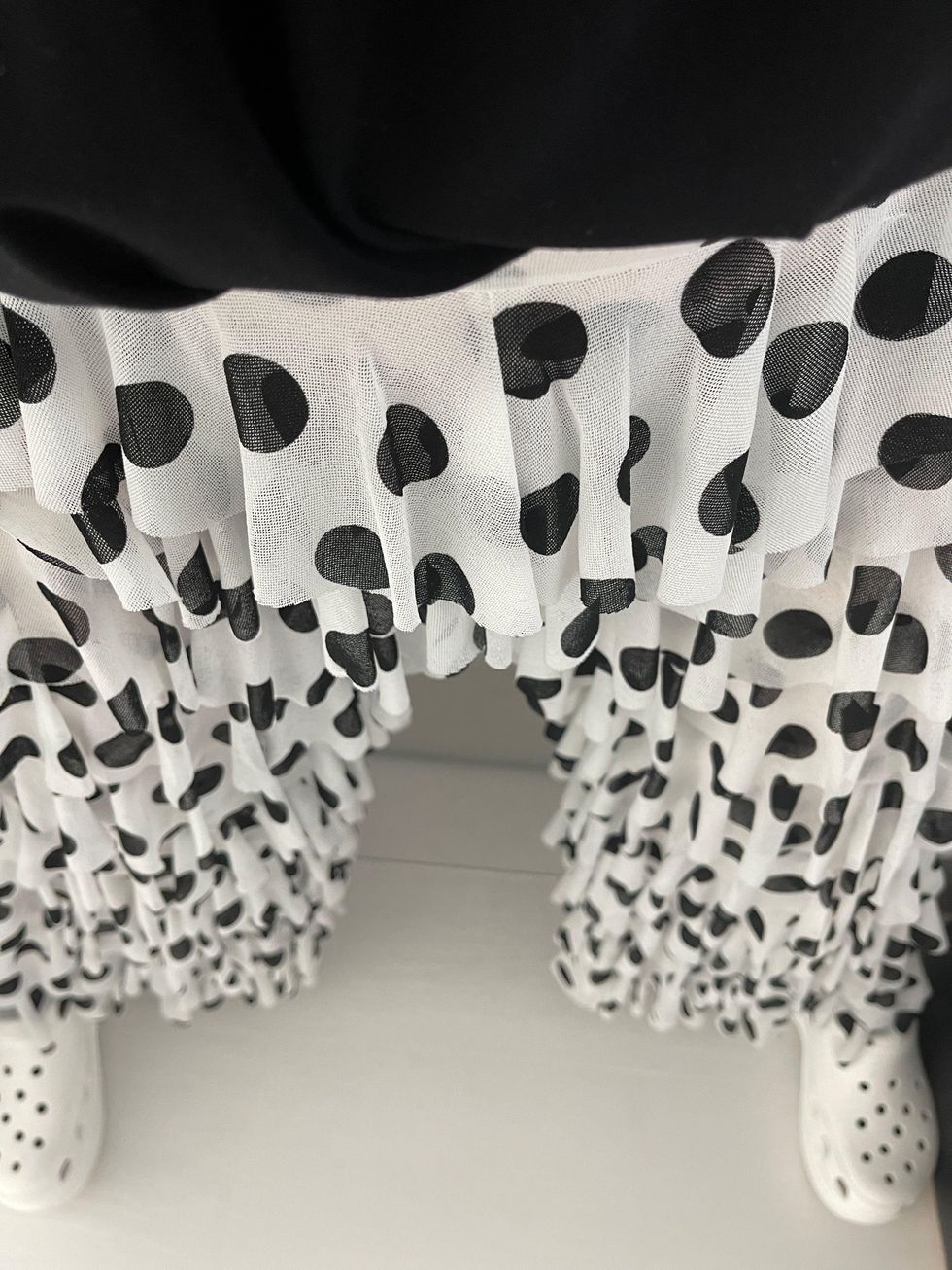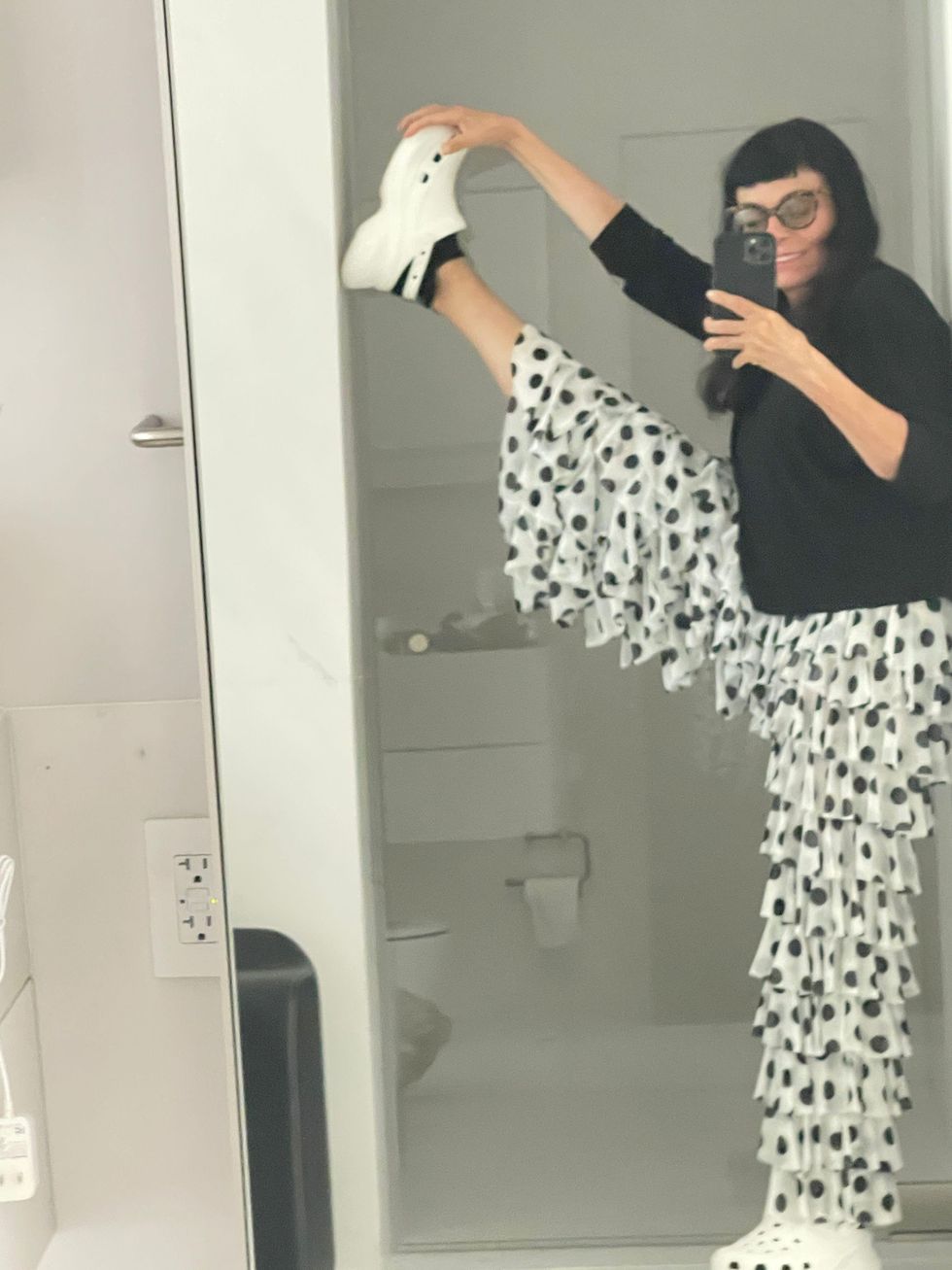 "I am casual, even when it may not traditionally be a casual idea. Polka-dot ruffled pants, Crocs platforms, and a jersey tee are comfortable and fun to wear."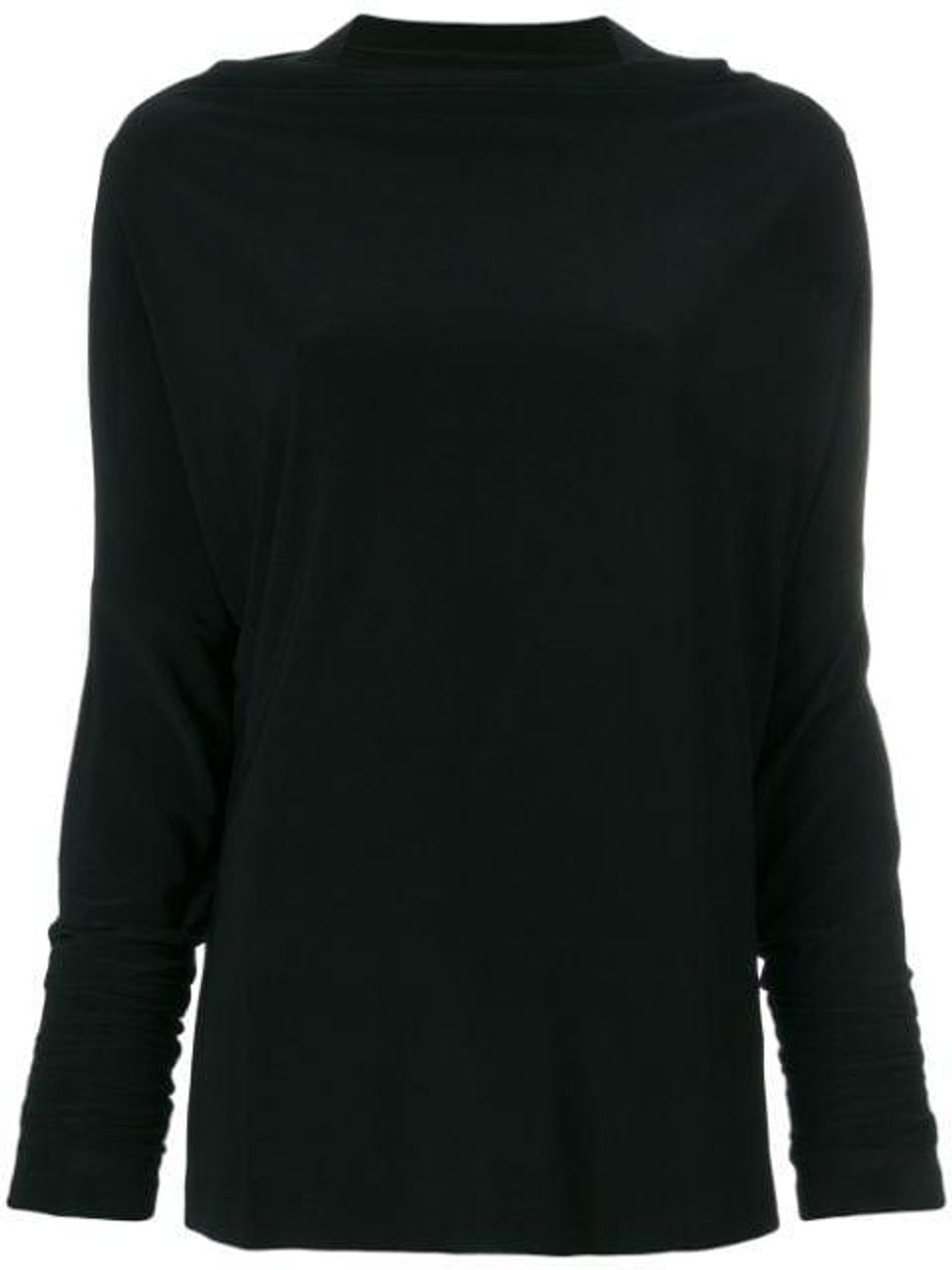 Norma Kamali
Zara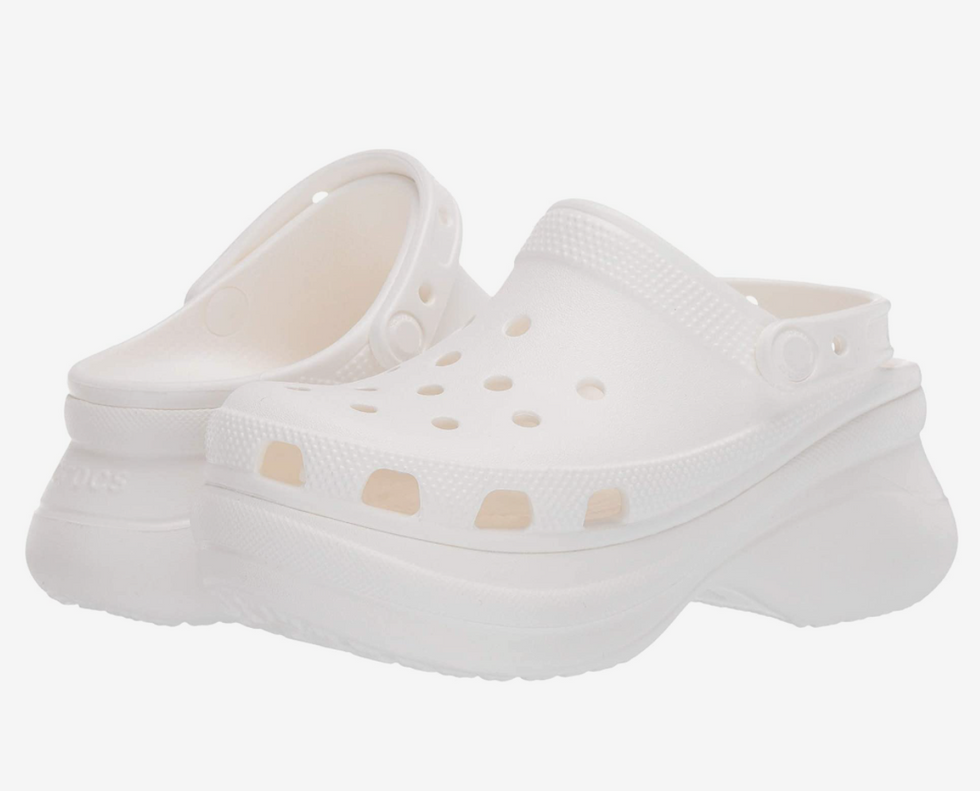 Crocs
What energy are you bringing to your ensembles this season? What are you looking forward to wearing?
"Prints, prints, and more prints, and colorful prints, as well!"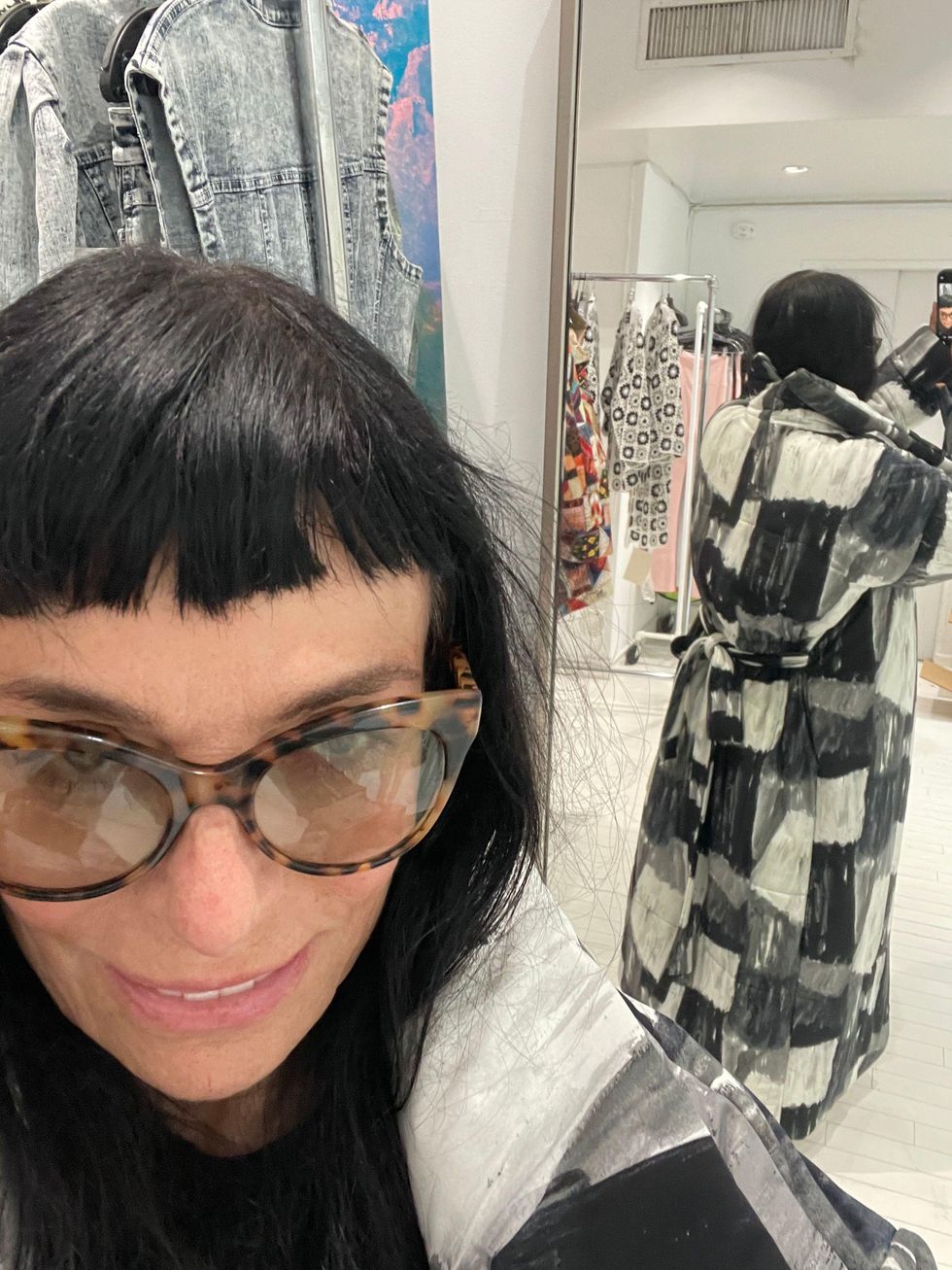 "I have worn the sleeping bag coat every year (winter) since 1975. This print is from my Home collection, and I can't wait to get wrapped in it!"
Norma Kamali
Norma Kamali
In terms of beauty, what does your go-to hair and makeup routine look like, and how does that change based on what you're wearing?
"Bangs, below-shoulder-length hair, straight in the winter, waves in the summer—thanks to the weather—and the same face with a 'no makeup' approach. My line has a glow for color that lasts three days, and then brows, mascara, and a lip stain."