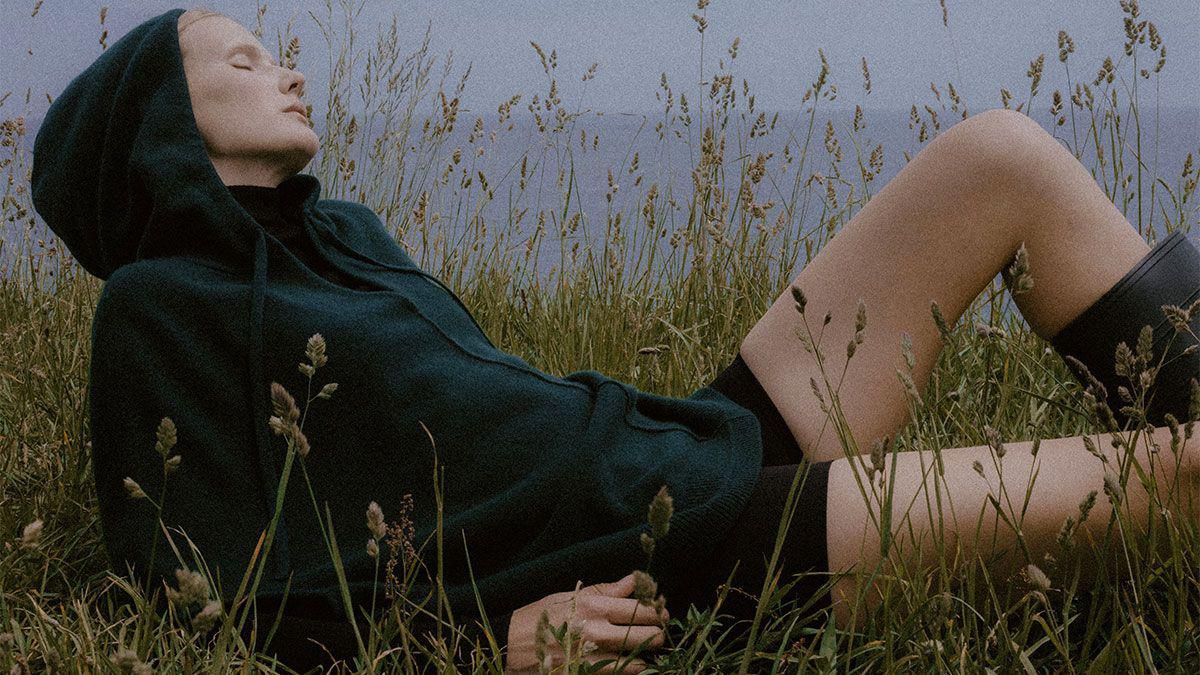 Shopping
After a year of loungewear, here's your solution to getting dressed.
In the most recent collection from British label Galvan, silhouettes are polarized. On one hand, you have slinky, body-hugging knitwear that leaves little to the imagination. On the other, boxy, menswear-inspired tailoring. That division isn't simply aesthetically driven, but instigated by necessity, or at least personal preference. No one wants to be uncomfortable in their clothes anymore.
"Comfort is addictive: Once you get used to feeling relaxed and effortless in your clothes, it's very hard to give this up," says creative director Anna Christin Haas. "Yet at the same, after this past year, all I want to do is dress up and never see sweatpants again!" This is one of the main reasons they launched their collection of power knits, an antidote to this restrictive loungewear-induced idea of what comfort looks like. "The stretch knits are sculpting and supportive, very polished and chic, but also insanely comfortable," she says.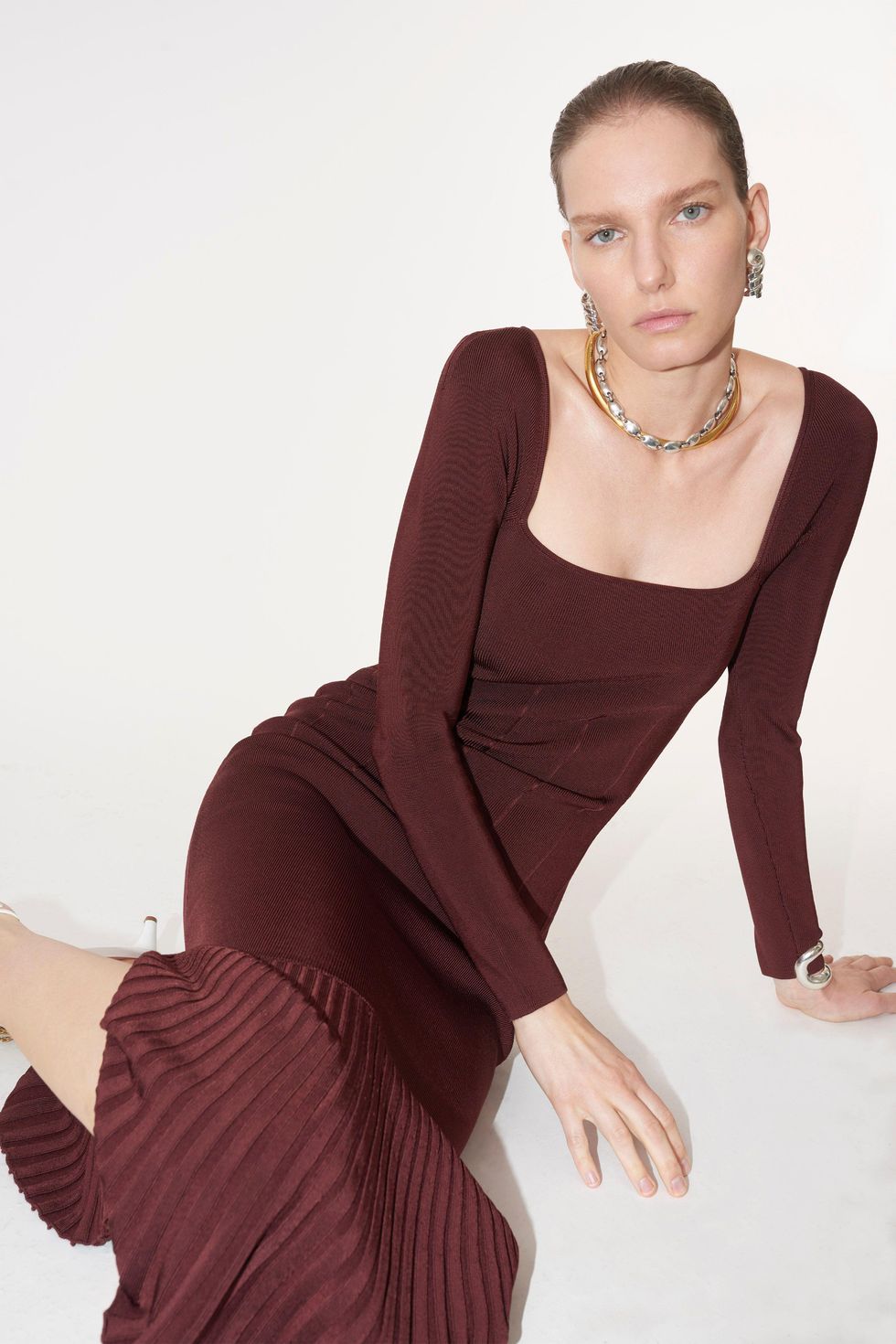 Photo: Courtesy of Galvan
On the opposite end of the spectrum is their oversize suiting. "The loose silhouettes are fashion-forward but also such a pleasure to wear." This thread continues into their line of resort wear. "Nearly all the styles are adjustable: wrap dresses, maxis with drawstring waists, easygoing playsuits with cinched belts. And of course, the body-hugging knit dresses feel as sensational as they look."
Again, none of these garments appear "comfort-first." The outside eye wouldn't directly recognize this luxury crossover. Marina Moscone, known for her design sense that somehow makes modernity appear classic, says that she views comfort in a "broad, abstract way," focusing on how the garments see a woman through her day.
"I value tactility and the marriage between the textiles and the construction of the garment. But regardless of technique and fabric, I am always making sure fit and feel on the body is relaxed yet held to the highest standard of quality," she says. "Everything should feel easy." In her most recent resort collection, you'll find plissé separates and ruched dresses, neither of which allude to loungewear, though they both provide an opportunity for disguised elasticity.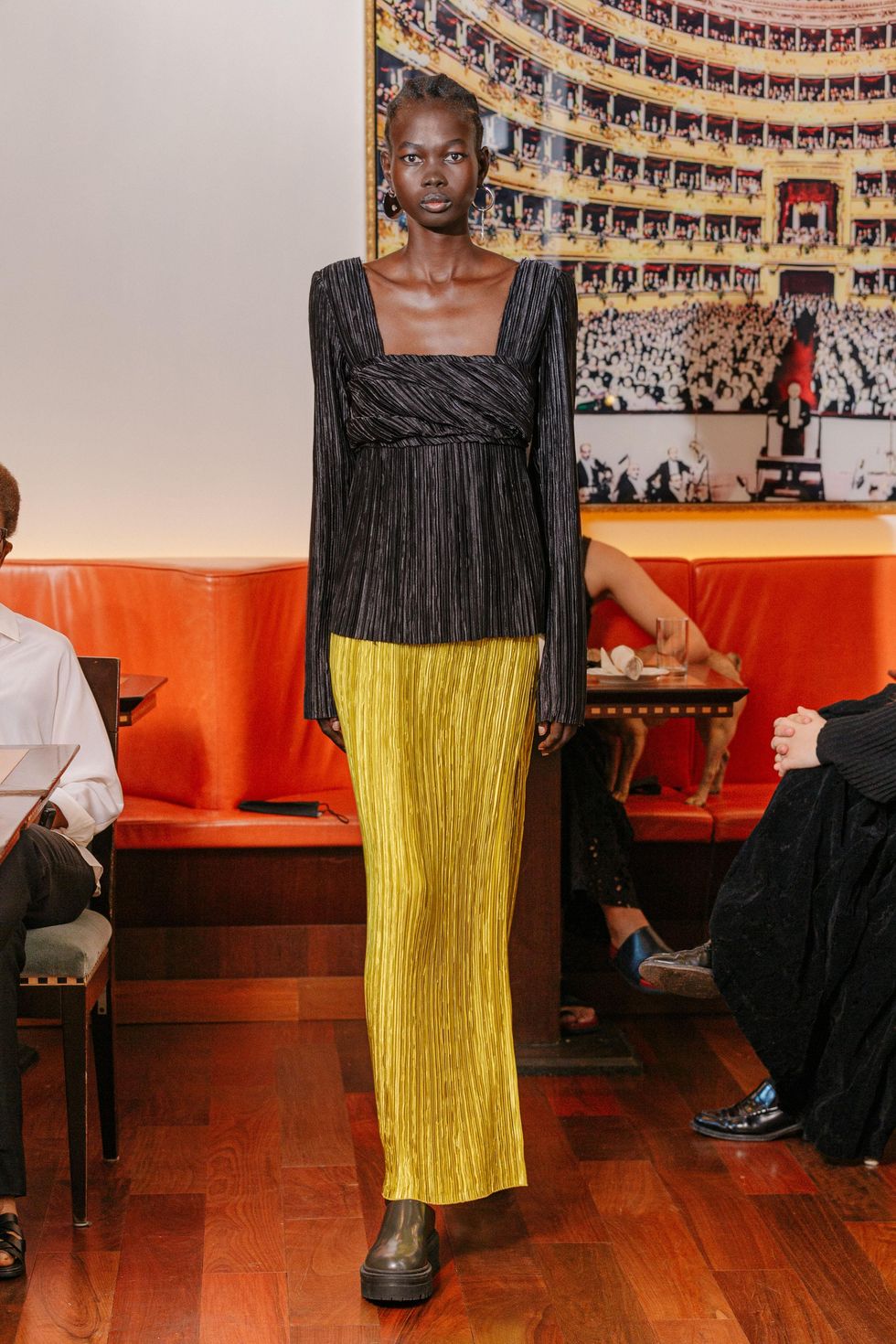 Photo: Courtesy of Marina Moscone
"Our fabrics are natural and therefore have natural stretch, pairing well with the laid-back sensibility and ease of my silhouettes. I aim for everything to be desirable in terms of wearability." And she didn't stop with apparel. "In our footwear, we developed a custom memory-foam foot bed for the sole of our shoes, making them ultra comfortable, whether flat or heels."
The trio behind Cara Cara, known for their voluminous dresses perfect for your next garden party, toyed with smocking again this season, as they have previously experimented with. An all-over smocked bodice not only ensures ease of wear, but adheres to a variety of bust sizes. Even when the technique is not obviously present, they often implement a hint of smocking, sandwiching the zipper for an added level of comfort.
Whether it's smocking or an oversize silhouette, these elements can only help someone shopping online. "I think a woman knows her body better than anyone and therefore knows what sizes she should order," explains Moscone. "That aside, I do think collections like mine, which have a relaxed fit rather than a tighter fit, work very well when shopping online."
Sustainability-minded designer Maria McManus created a sleek pair of "skater shorts," a boxy Bermuda that falls just above the knee. These, she says, were one of her top performers at market last season. The secret? An elastic waistband. It's not hidden, but instead designed to look like a purposeful element of the short—so your brain doesn't take you where the ill-connoted term often does.
Have you ever had a girl make you touch her sweater because it's so soft or watch her tug on her own waistband in awe because it's elastic? That's because comfort used to be a commodity in clothing; now, after a year of loungewear, it's a necessity. And the conversation is no longer either-or. "I am a woman designing for women, so I know exactly what will make a woman feel her best, and this knowledge informs every step of the design process from start to end," says Haas. Everyone wants to dress up again, but the thought of buttoning yourself into restrictive styles is less than appealing. She, along with so many designers today, has found long-awaited design techniques to create comfort that doesn't look like comfort.
Shop the Story:
Galvan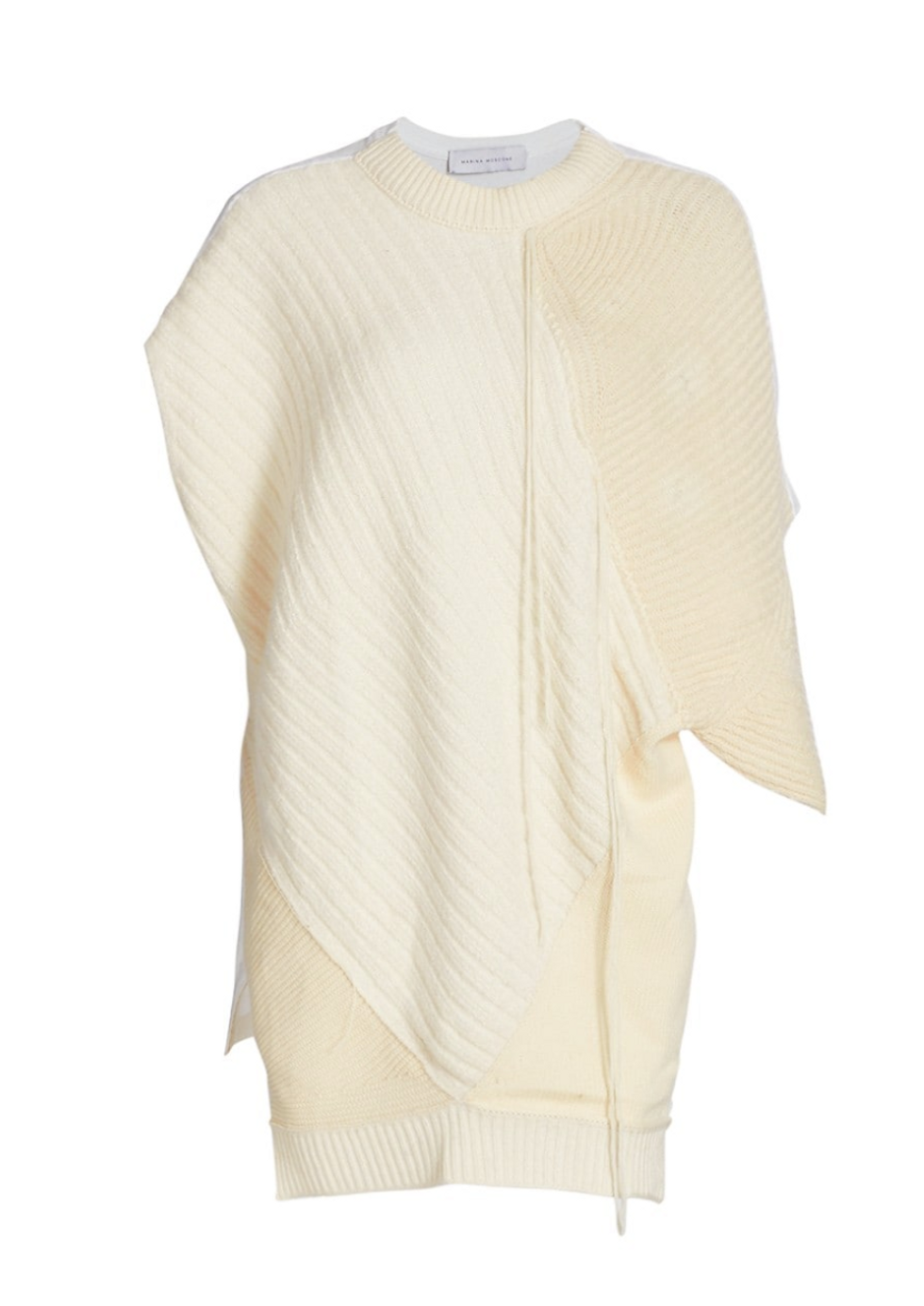 Marina Moscone
Cara Cara
Maria McManus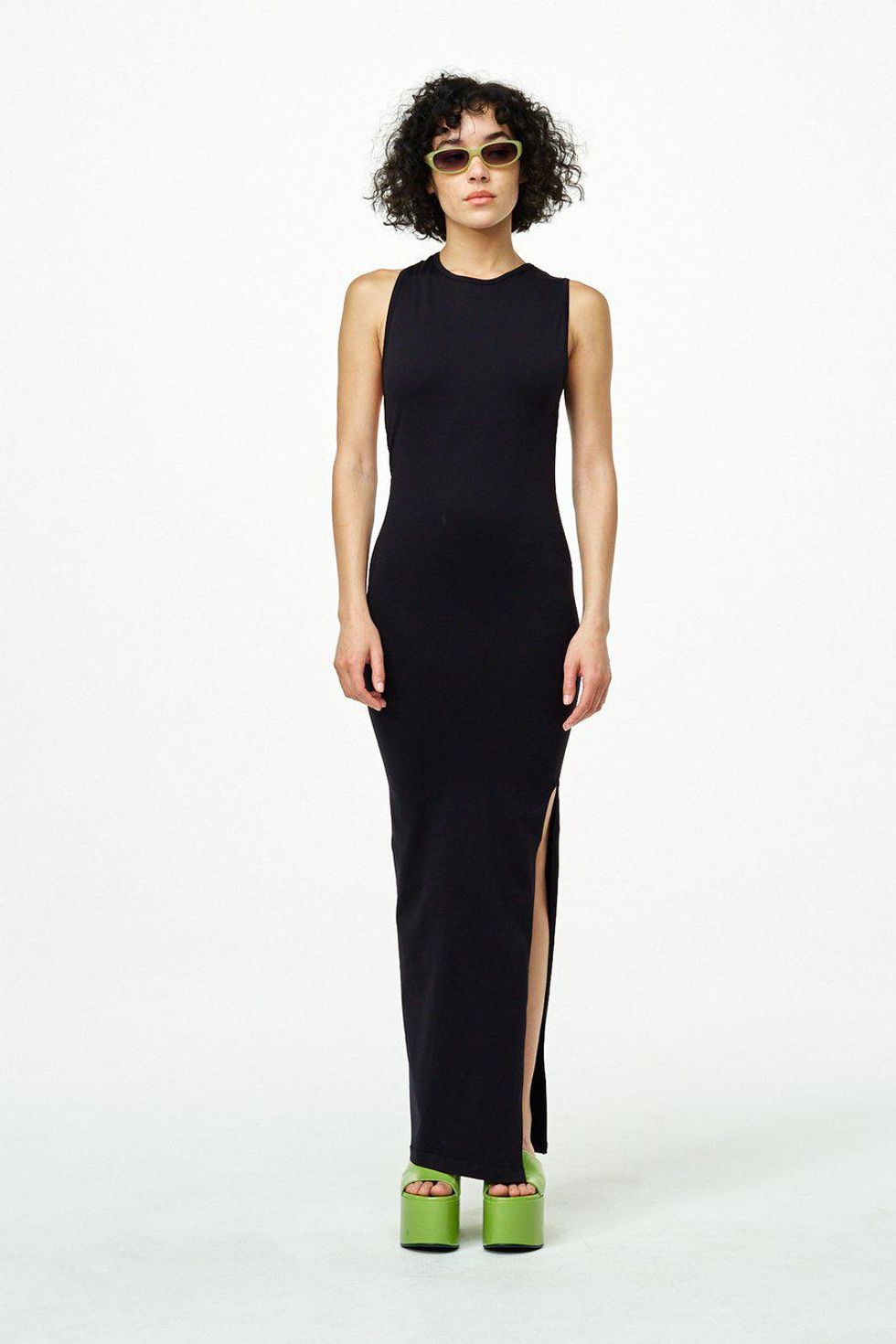 Simon Miller
Arket
La Ligne
Posse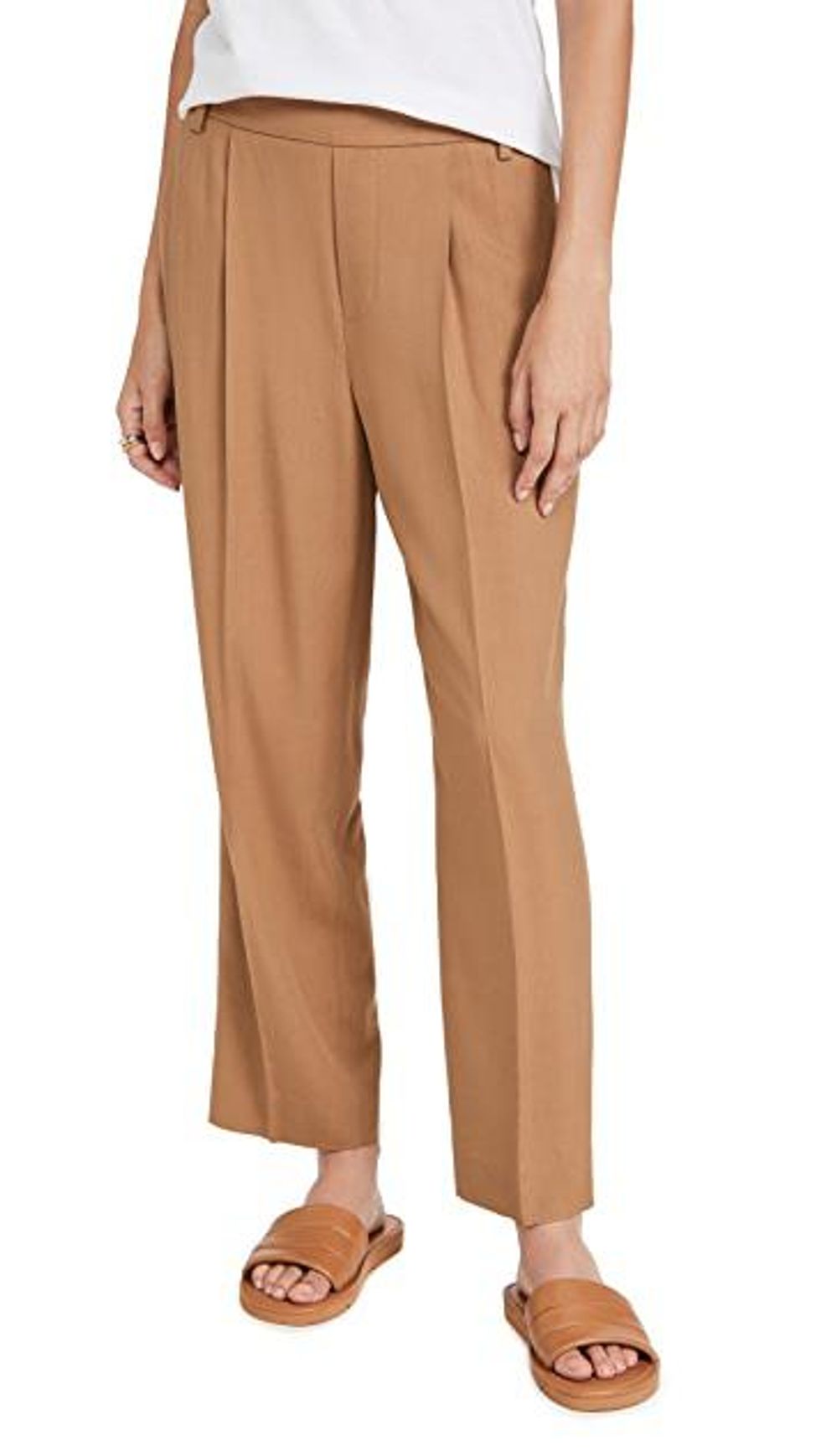 Vince