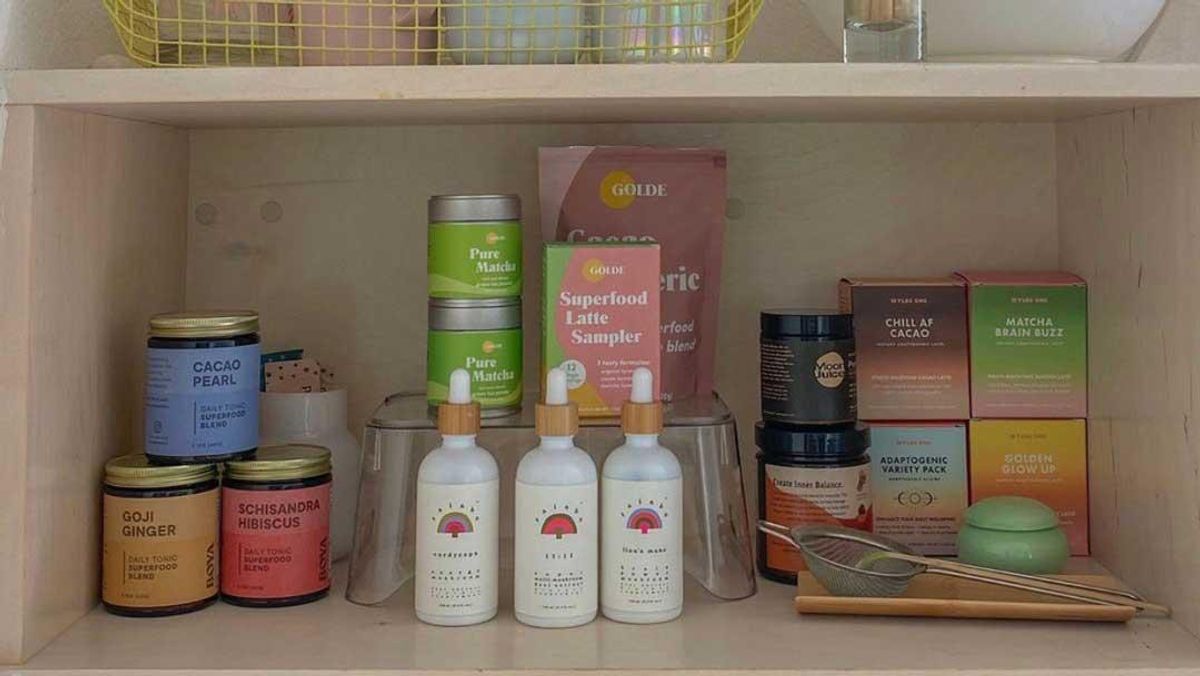 Wellness
Mushrooms are going mainstream, but the truth is, when it comes to wellness, fungi are nothing new. Though they've become increasingly popular stateside in recent years, they've played a very important role for centuries in many other cultures.
According to herbalist Jessa Blades, mushrooms have "always played a very important role for indigenous cultures," thanks, in part, to their myriad benefits. "Mushrooms," she explains, "are one of my favorite plants to work with in my practice, as they help clients feel and look their best, build their immunity, help them heal their skin, and support the handling of stress in their lives." Certain mushrooms, she notes, are rich in "vital nutrients like selenium, magnesium, calcium, zinc, and B vitamins," which can "support the immune system, nervous system, and circulatory system, to name a few."
Of course, whenever you're considering introducing supplements to your wellness regimen, it's extremely important to consult with a doctor who knows your medical history and concerns. As Blades says, it's important to remember that "just because something comes from nature doesn't mean the plant is right for your specific physiology or overall health in a certain moment."
Many Western doctors are also interested in the benefits of mushrooms, too. "Various mushrooms have played a significant role in the field of medicine for many years," says Dr. Sina Firouzi. They've been used, he explains, "to develop various medications including antibiotics, antifungals, immunosuppressants, statins, and more." They are also rich in fiber, vitamins, protein, and minerals, he says.
Mary Matone, a registered dietitian at Culina Health, says to be conscious to "source your mushrooms from a reputable store or supplier."
There are countless mushrooms, but there are five key ones to know if you're interested in discovering how mushrooms can play a role in a wellness routine. Discover them (and the best products utilizing them) below.
Chaga
According to Matone, chaga is a serious multitasker. "It contains prebiotic fibers which promote the growth of beneficial gut bacteria, as well as polyphenols, which make it a great antioxidant," she says. Chaga, Dr. Firouzi says, is being studied as possibly providing health benefits as powerful as "treating or preventing cancer, improving blood sugar for diabetics, and supporting liver function." Note: Chaga is not recommended for anyone with a tendency to develop kidney stones due to its high concentration of oxalates. In wellness products, chaga is often touted for its high antioxidant content.
These immune-boosting supplements encourage "healthy communication between your gut and its immune cells, lungs, and central nervous system."
An immunity-boosting powder to add function to your daily tea, coffee, or smoothie.
Reishi
Reishi is also valued for its immune-strengthening abilities and, Dr. Firouzi says, "has long been used to help fight infections." It contains compounds called triterpenoids, which, Matone notes, are thought to kill cancer cells involved in the progression of breast and skin cancers. It also contains beta glucan, a prebiotic fiber that promotes GI health. Finally, she says, "it is thought to have anti-inflammatory properties and to improve blood sugar control, although more research is needed to confirm these benefits."
If you need a latte that does more than just wake you up, try Clevr Blends—it's boosted with probiotics, adaptogens like ashwagandha, and multiple functional mushrooms including reishi and lion's mane.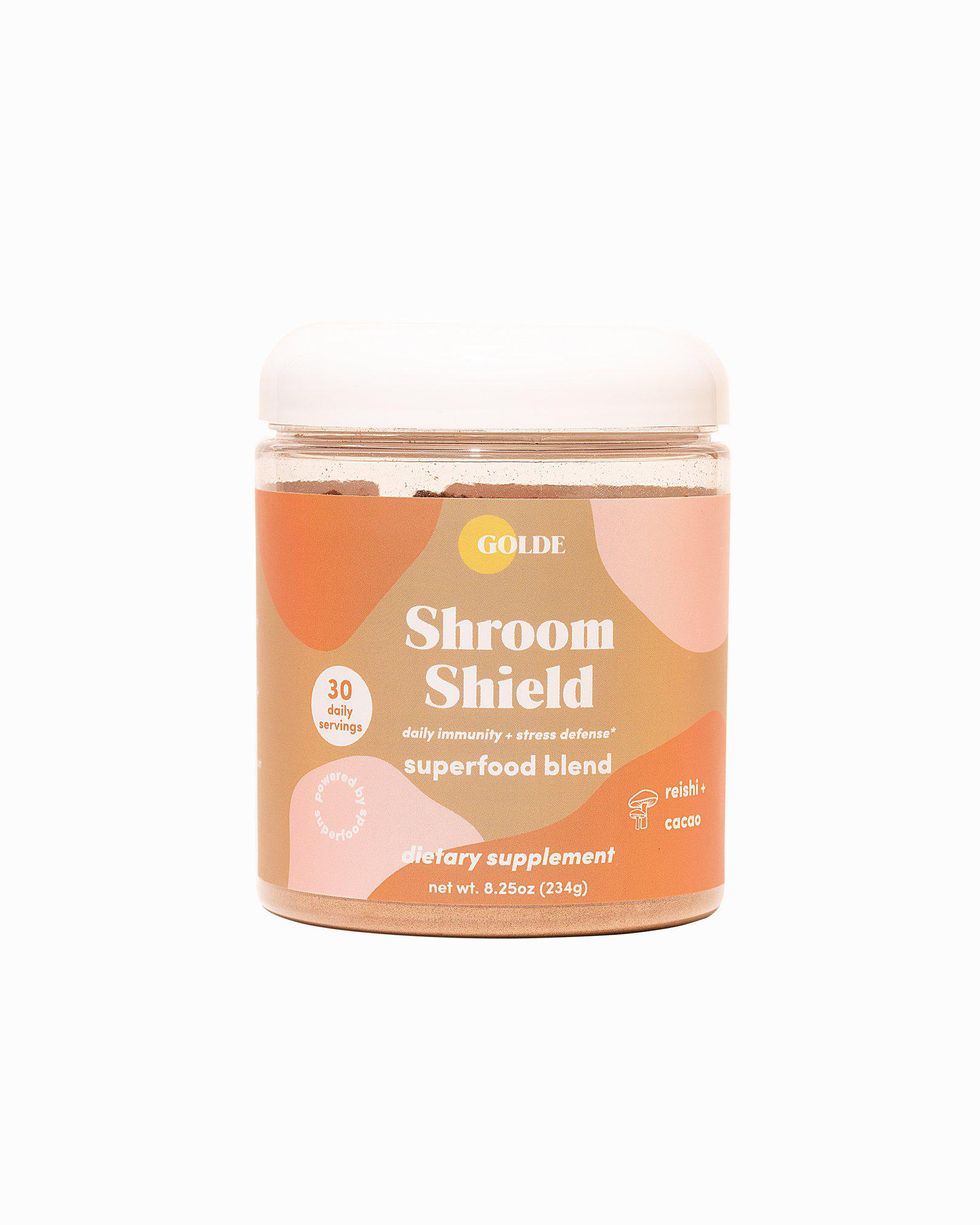 Reishi and turkey tail are blended with cacao in this immune-boosting, chocolate-y drink mix.
Turkey Tail
Yet another mushroom best known for its immune-boosting capacity, turkey tail contains an active compound called polysaccharide-krestin, or PSK. PSK "regulates the action of certain white blood cells, called macrophages, which control and support immune system response," Matone explains.
Drop this tincture into your water for help with inflammation, pain, and healthy immune function.
Reishi and chaga mix with turkey tail in this wellness-y take on hot chocolate.
Cordyceps
There are, Dr. Firouzi says, "more than 400 species of cordyceps—but most of the research and attention revolves around cordyceps sinensis and cordyceps militaris," which are types of fungus that "have been used in traditional Chinese medicine for centuries." Cordyceps, he explains, is thought to boost athletic performance and energy. Blades adds that it provides "great antioxidant support [end] helps with healthy stamina and physical energy levels."
These capsules make it easy to reap the benefits of this energy-boosting mushroom, which Om notes is useful whether you need to "power through a workout or a fully packed day."
A matcha latte in a can that just so happens to be fortified with not one, but four functional mushrooms: cordyceps (and reishi, chaga, and lion's mane) to assist with focus, calm, energy, and immunity.
Lion's Mane
"Think of this mushroom when you want to support the brain, neurological health, concentration, memory, and mental clarity," Blades says. It's also "currently being researched for potential use in the treatment of Alzheimer's disease and Parkinson's disease, as well as depression," Matone says.
Intended for daily usage, this tincture can be added to your beverage of choice to boost mood, memory, and focus.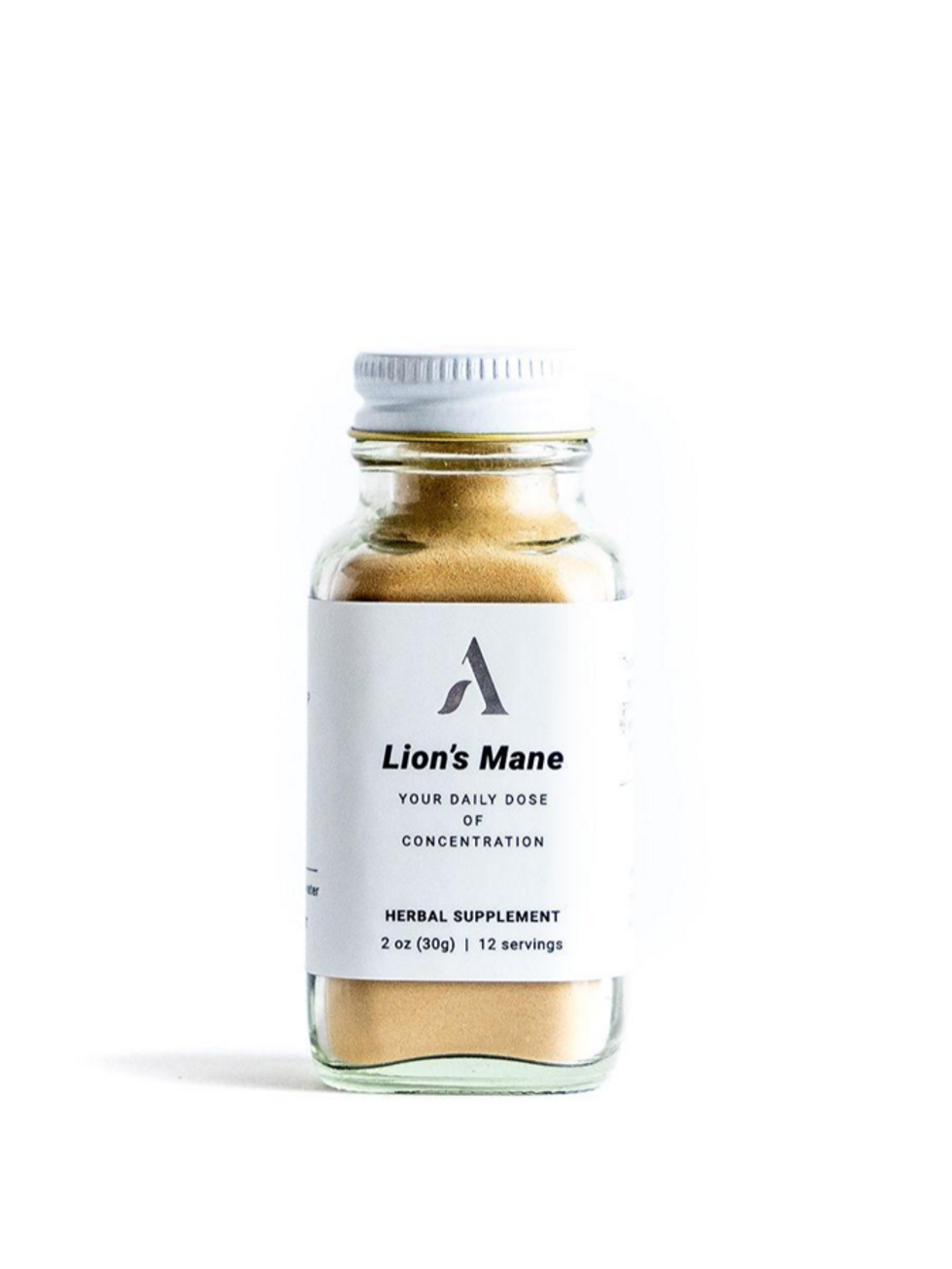 Apothekary likens Lion's Mane to a "natural gatorade." This powder form of Lion's Mane is easily mixed into coffee and chai.