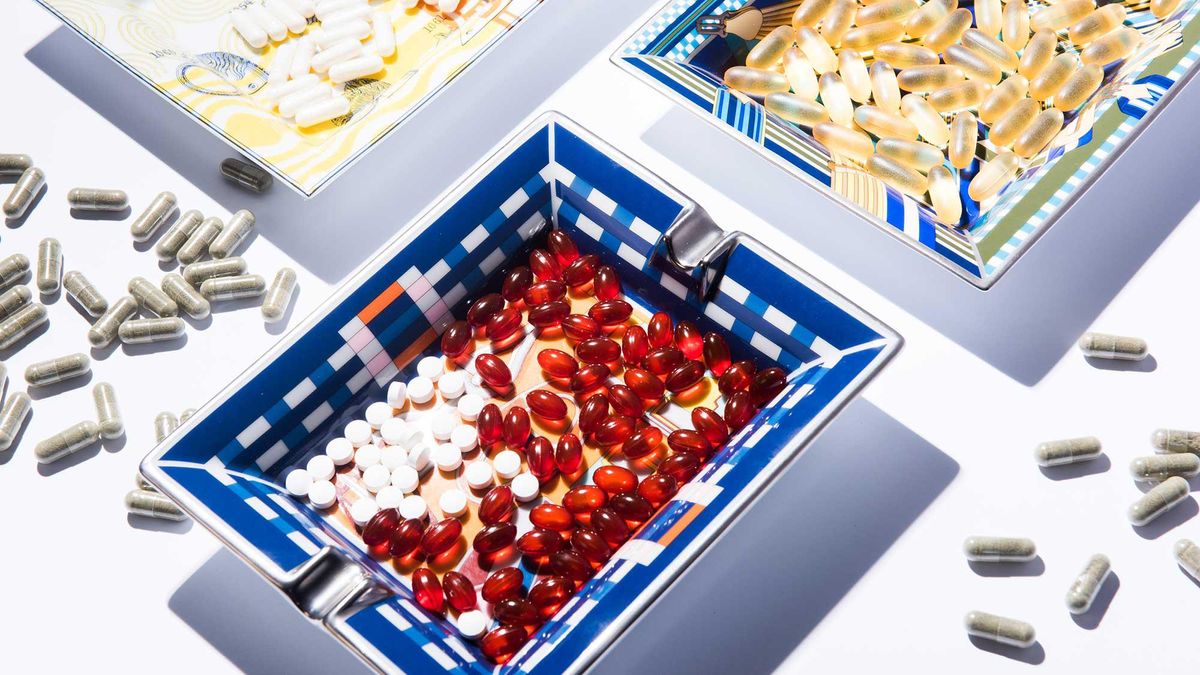 Health
We can all use a little less stress—magnesium might be able to help.
We'd wager a guess that we are not alone when we say that this past year has been overwhelmingly stressful. Whether you are a boomerang kid, trying to navigate life back home with your parents, or are a parent yourself, trying to cover work and child duties, working from home is extremely difficult. Not only are you facing your daily docket when you sign into your work email, but you're also making sure that people around you are cared for, fed, and loved. There's no wondering why there has been an uptick in the wellness industry of products, services, and rituals that will decrease the amount of stress or anxiety on one's plate.
So what's the latest thing hitting our inbox on the daily? Magnesium. The powerful supplement has been proven to decrease the amount of stress a person endures throughout the day, whether it is emotional or physical. Before delving into the ways in which magnesium can help us thrive, let's first uncover what a lack of magnesium can do to the mind and body. When a person has low levels of magnesium, the medical term is hypomagnesemia, which is "an electrolyte disturbance caused when there is a low level of serum magnesium." Given that magnesium is a key factor in helping the body carry out cellular function and nerve conduction, a lack of magnesium can lead to muscle aches and increased stress levels.
Founder of The Nue Co. Jules Miller shares with Coveteur, "Magnesium is essential for the healthy functioning of our nervous system, muscles, brain, and is crucial in the metabolization of key vitamins, including vitamin D. Magnesium can also come in different forms, all of which may deliver certain benefits to the body. For example, magnesium citrate is great for digestion and keeping your bowels moving, whereas magnesium threonate has been linked to improving overall mental health and well-being by improving cognition, learning, and memory."
Other than relieving stress in our minds, magnesium also works great topically to ease muscle tension. Alo Yoga states, "A lack of magnesium in your body means your muscles can't properly relax and they become more prone to contracting and inflaming. Magnesium acts to relieve tight, sore, and cramped muscles by controlling muscle contraction and acting as a muscle relaxant. Magnesium also contributes to flexibility and helps to prevent injury by loosening tight muscles, key factors in achieving optimal om performance."
Miller adds, "Magnesium encourages the body to absorb calcium—another abundant mineral essential to good health—and prevent muscles and soft tissues from calcifying (hardening due to excess calcium). Inside the body, calcium and magnesium are 'in competition,' binding with the same proteins within your muscles. A build-up of calcium causes muscles to over-contract, leading to spasms or twitches."
So how can we incorporate magnesium into our daily routines? Many people enjoy ingesting magnesium as a part of their daily supplement routine, but its stress-reducing effects make it amazing for taking before bed, since its effects are pretty fast-acting. Miller mentions, "Like any essential mineral, you will benefit from a continued use of a magnesium supplement to reduce any symptoms of a deficiency. As a topical spray, magnesium absorbs quickly into the skin and is proven to be more effective than when consumed as an ingestible. This is because when applied directly to the skin, it can be absorbed into the body, bypassing the digestive system where many nutrients, including magnesium, are poorly absorbed."
If you are spraying magnesium onto your skin, opt for a spray dosage of about 45 mg of magnesium. If you are, however, ingesting magnesium, take the recommended dosage on your preferred ingestible supplement.
Shop Top Picks: