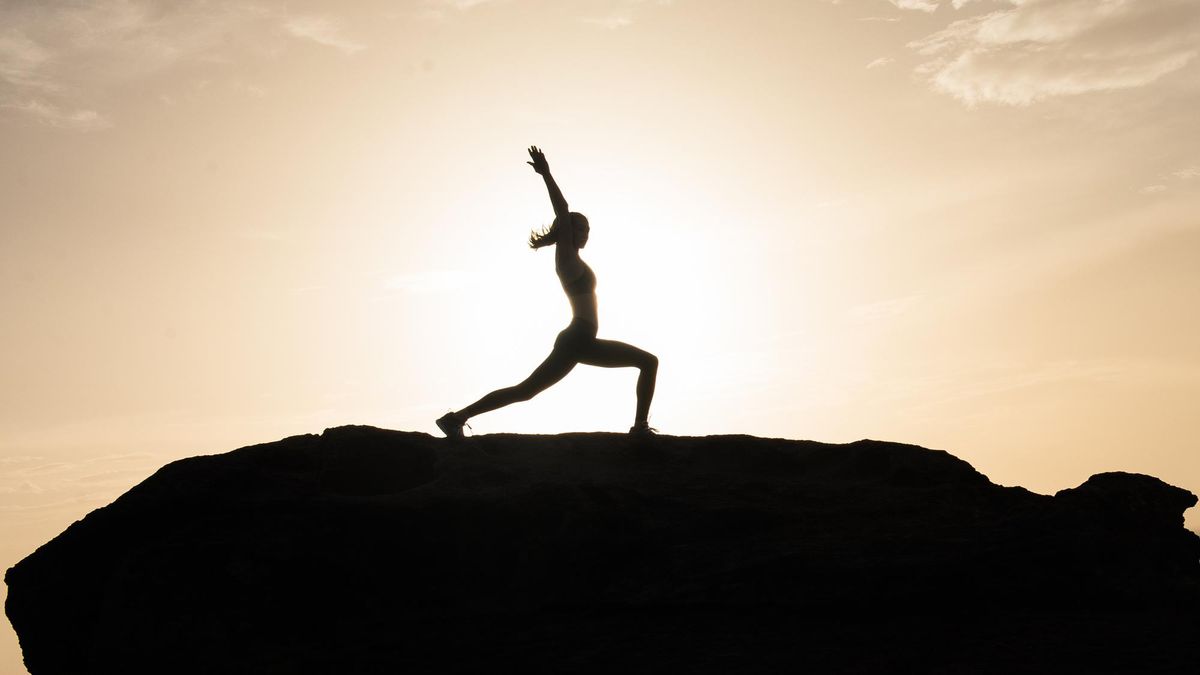 Wellness
'Tis the season for (spiritual) spring cleaning, after all.
After this whirlwind of a year under quarantine, along with the copious social and personal issues we all go through day to day, we could all use a little soul care. And now that we're slowly inching closer to what seems like the beginning of the end of the pandemic (but of course, we can never know what the future holds), now seems like a great time to give ourselves a much-needed mental refresh.
But of course, we all know that goes beyond the usual physical house-gutting of spring cleaning. If you feel like you need a spiritual refresh, we tapped color mentor and Color-Ways founder Walaa on everything to know about the practice of spiritual cleansing.
What Is Spiritual Cleansing?
As with most aspects of spirituality, Walaa would like to note that there is no linear definition to what "spiritual cleansing" exactly is. However, she perceives it as clearing your "blockages" from mental patterns and beliefs.
"You're not only working on your soul's energy," Walaa says, "you're also working on your mental blocks, your beliefs that block you, and where it's stored in the body. So I like to think of it as a whole, not only one thing or the other. You actually are able to connect with who you are more and you're able to connect to your passions, your fire. You're able to stop planning small, and you're able to live life in your own size, as expansive as you would like to be."
Yet again, spiritual cleansing is not just a single practice. It can be any sect under spirituality: meditation, Reiki, yoga, or, like Walaa, color therapy.
"I really enjoy working with color, it's really [practicing] noticing the colors you're attracted to and colors you're repelled by," she says. "The colors you're attracted to tell you this is what you need, from a subconscious place. This is the frequency of things you need. And the colors you are repelled by, which are really, really important, are the colors that [will make you think], 'I don't want to work on this. I don't want to deal with this.' And just looking up the meanings of that and really working deeply on that."
Tips for Spiritual Cleansing
As with any passion in life, spiritual cleansing does take practice to master. But Walaa would like to note that there's no set schedule to spiritual cleansing, and you should practice it how you want to, when you want to.
"It's something that is constant because we're constantly developing and shedding layers of ourselves. And as we do this, it's a work in progress," she says. "In the beginning, you kind of see it as something that is heavy, but as you progress and you move forward on your spiritual journey, what tends to happen is you're like, 'Oh, I believe that' or 'Oh, I see that, I'm doing that.' It becomes something, when you start understanding yourself—it becomes something interesting and curious and beautiful to work with. But it's constant. It's not often."
Also, limiting your mind to just one outcome, whether that be manifesting success in your career or streamlining your social/personal life, is only going to limit you, says Walaa. Instead, she recommends looking at the "bigger picture" of your life and looking at spiritual cleansing as a journey rather than a task.
"There's no goal to reach. It's not a destination thing," Walaa says. "It's more of a journey, and it's about really enjoying the journey and the process instead of just like, 'OK, I'm going to be confident' and you think it's just saying you're confident and you're done. It's not like that. Some days you're more confident. Other days you struggle more because your buttons are pushed more. So it's more of a journey. That's why it's a constant work."
Another important note Walaa would like to highlight: Don't fall into the "false positivity" trope that runs rampant in the spirituality community, which is also commonly known as spiritual bypassing. Spirituality is meant to be a tool to expose you to your most intense thoughts, and Walaa notes that many people deflect this idea and use this form of therapy as a tool to shield themselves from their worst—for example, think about how many times you've used your astrology chart as an explanation for why you have a certain toxic trait instead of tackling said trait. Instead of thinking about spirituality as the reason "why," turn it into a tool for how to acknowledge certain areas of your life and how you can improve them.
"Something that's important that we don't understand is that spiritual cleansing shouldn't only happen when we hit a really bad point. But really, when we get sick of our own shit, that's the most beautiful point to start and begin," she says. "Spiritual cleansing has a lot of shells on it of fake positivity, and it's like, 'Oh, beautiful and unicorn lands' and everything. But it's actually a really brutal process. It's a process of really shedding and letting go of who you are, of who you learned to be—or rather, who the world taught you to be, culture, social conditioning, whatever that may be—and learning to let go of all of these ideas. Letting them go is extremely uncomfortable and stepping into who you really are, no matter what that is, even if it doesn't fit any box, and it most likely won't fit in anyone's box. It's a brutal process, but it's a beautiful one because it saves you."
But Walaa's most important tip is quite simple, yet quite frightening: Get uncomfortable.
"If you want to expand, you go to your uncomfortable zone. Get out of where you are," she says. "This is where you develop more. This is the best thing I could say, the most realistic thing, because I cannot say, 'Oh, go do color therapy' or 'Go do breath work,' because all these things are just different doors to the same room. And some of us work better with color therapy, others work with shamanic breathing, others work with Reiki—whatever door works for you. So if you want to keep getting into that room from whatever door works for you, it's really about getting uncomfortable. So seek the uncomfortable."