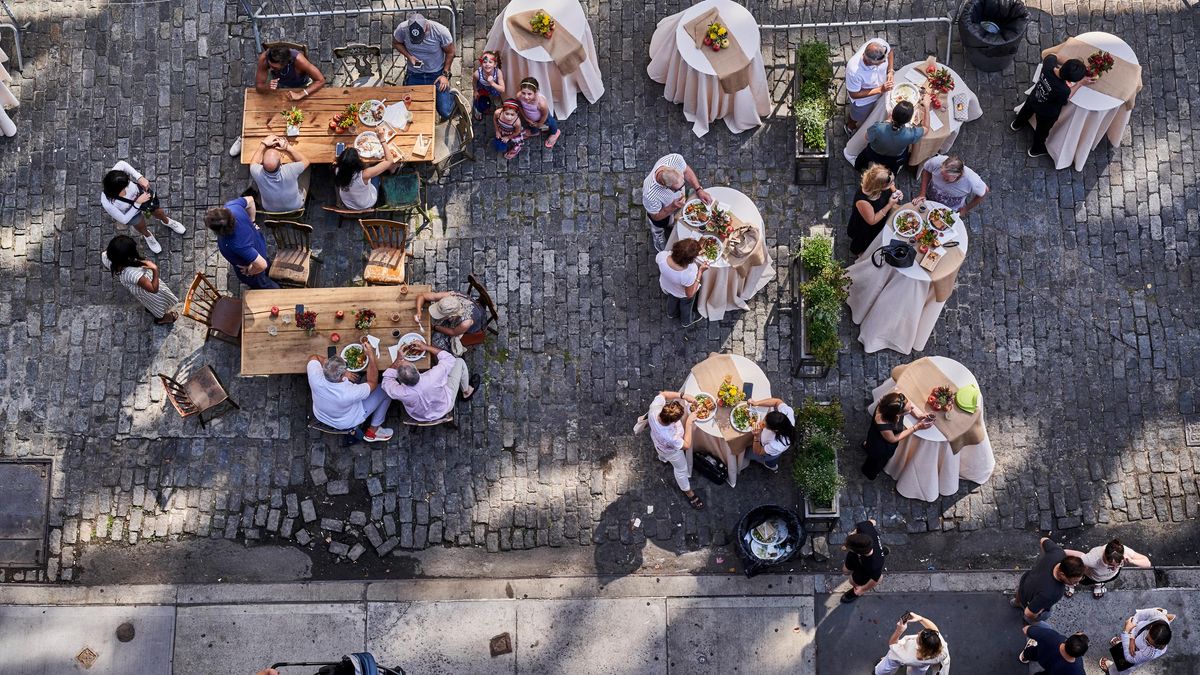 Entertaining
Might We Suggest a Pig Roast for Your Next Holiday Gathering?
Il Buco's Founder Donna Lennard on the sense of community this Italian style of celebration fosters.
For those who view food prep for a big event as the bane of their existence, proof that the opposite can be true is in the pudding—or in this case, the porchetta. Ever since their 10th anniversary, Donna Lennard, founder of Il Buco has been hosting an annual pig roast along with her cohort of Italians and Italophiles smack in the middle of Bond St to commemorate the passing of another year. Not by any means an easy endeavor, it's through this labor of love that the joy of gathering is reiterated.
The tradition stems from her partner's upbringing in Umbria in Central Italy. To his new United States locale and business partnership, he brought with him the custom of Sagra. "They are community celebrations around a certain harvest, a certain vegetable or artichokes or wild mushrooms or truffles or pork," explains Lennard. For their 10th anniversary, the Il Buco team decided that particular food-based celebration sounded fitting for their celebration. Then they just had to suss out their guest of honor. "We chose the pig roast because we make our own saloumi and have a culture of porchetta from central Italy," Lennard reveals. "So we decided we would do a big roast on the street and invite all our friends and neighbors and make a feast." And they've been hosting one every year since.
This process is no easy feat. For a gathering this large, the preparation begins months in advance as they request permits, rent tables and grills, and, of course, order the pigs. Day of, the operation truly utilizes all hours of the day. At 2 o'clock in the morning they lay the coals along with metal sheets under a grill inside a special cinder block oven to begin the actual roast.
Though the pigs are the star of the show, this is by no means a solo performance. To accompany the meat, Lennard and her team also serve a pasta, panzanella salad, homemade sausages, and ricotta fritters for dessert. Adhering to a specialty of the restaurant, they make porchetta from the pork belly which they serve in the form of sandwiches alongside their house-made bread.
Built into the day's schedule is an irresistible sense of camaraderie; the entire day's events lend themselves to community. They lay all the food out on a long table where people can eat, drink, and be merry as they please. "It's like a trickle and a blow of people, sometimes heavier than other times of the day," explains Lennard. Though only about 10-12 people work the event, Lennard posits that up to 700 made an appearance at 2019's 25th anniversary celebration. "It's like having your own wedding where you have to say hello to everybody," she continues, "it gets kind of exhausting but it's fun."
This past year, the pandemic relegated the event to a smaller scale, which was actually a nice change for the team. "We roasted all the pigs in the oven and we made the porchetta and everybody appreciated it just the same. We were just like, 'Oh my god, this is so much easier and so much less stress and so much less time and energy and money." While the original soirees were a bit grandiose for a layman, this more intimate version could be recreated easily.
"Roasts, people do them all the time. Buy a smoker. Smoke a small pig. You can do it in your backyard," says Lennard. I think people have different kinds of methods for cooking like that, cooking outside. There's lots of ways of creating a nice spectacle." A spectacle it was, indeed. Continue to discover how 2019's 25th anniversary roast actually came together and how you can replicate it at home this holiday season.
Porchetta Alla Romana
Serves 8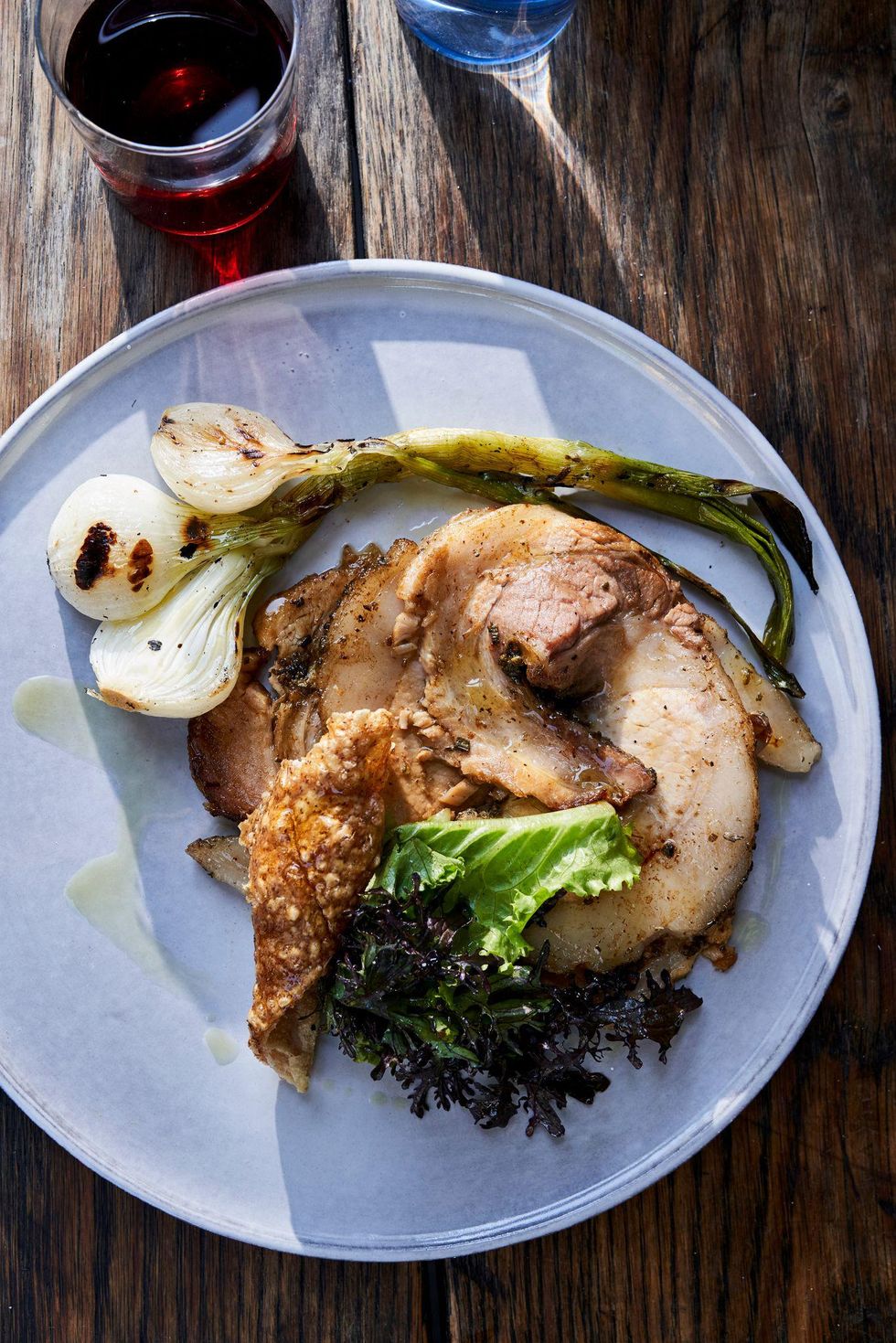 Ingredients:
6 Garlic Cloves
4 tablespoons fennel pollen
2 tablespoons ground fennel seeds
4 tablespoons fresh sage leaves
4 tablespoons fresh rosemary leaves
4 tablespoons fresh thyme leaves
4 tablespoons fresh oregano leaves
4 tablespoons fine sea salt, divided plus additional to taste
2 tablespoons lard, melted
8 pounds boneless skin-on pork shoulder, butterflied, trimmed to ½- to ¾-inch thick
8 (14-inch) pieces of butcher twine
2 tablespoons extra virgin olive oil
Freshly ground black pepper
Directions:
1. Combine the garlic, fennel pollen, fennel seed, sage, rosemary, thyme, oregano, and 2 tablespoons of salt in a food processor. Blend for about 2 minutes, until finely chopped. Stream in the melted lard. Pulse until combined.
2. To prepare the porchetta, lay the shoulder flat on the work surface, skin side up. Score the skin with a sharp knife, taking care to cut through the skin but not into the layer of fat underneath it. Flip the shoulder over. Carefully trim the thick parts, moving scraps to areas where the meat is thinner until the thickness is uniform, between 1/2 and 3/4 inch thick.
3. Arrange the lengths of butcher twine on your work surface so that they are parallel to each other and about 1 1/2 inches apart. Place the shoulder over the twin skin side down.
4. Season the exposed pork generously with the remaining two tablespoons salt, then cover with an even layer of the porchetta seasoning, massaging into the meat. Starting from one of the long sides, roll the pork into a tight spiral and tie it tightly with the butcher twine. Transfer to a baking pan and refrigerate, uncovered, for 24 hours or up to 5 days.
5. When ready to cook, preheat the oven to 500°F. Let the porchetta come to room temperature. Rub the skin with the olive oil and season with salt and pepper.

6. Roast in the oven for 25 to 30 minutes, then reduce the heat to 325°F and let cook for an additional 50 to 60 minutes, or until the internal temperature reads 145°F. Let rest at room temperature for 30 minutes.
7. Remove the twine. Serve sliced thickly as an entree or sliced thinly on a sandwich roll with arugula and salsa verde.
Ricotta Fritters
Makes approximately 20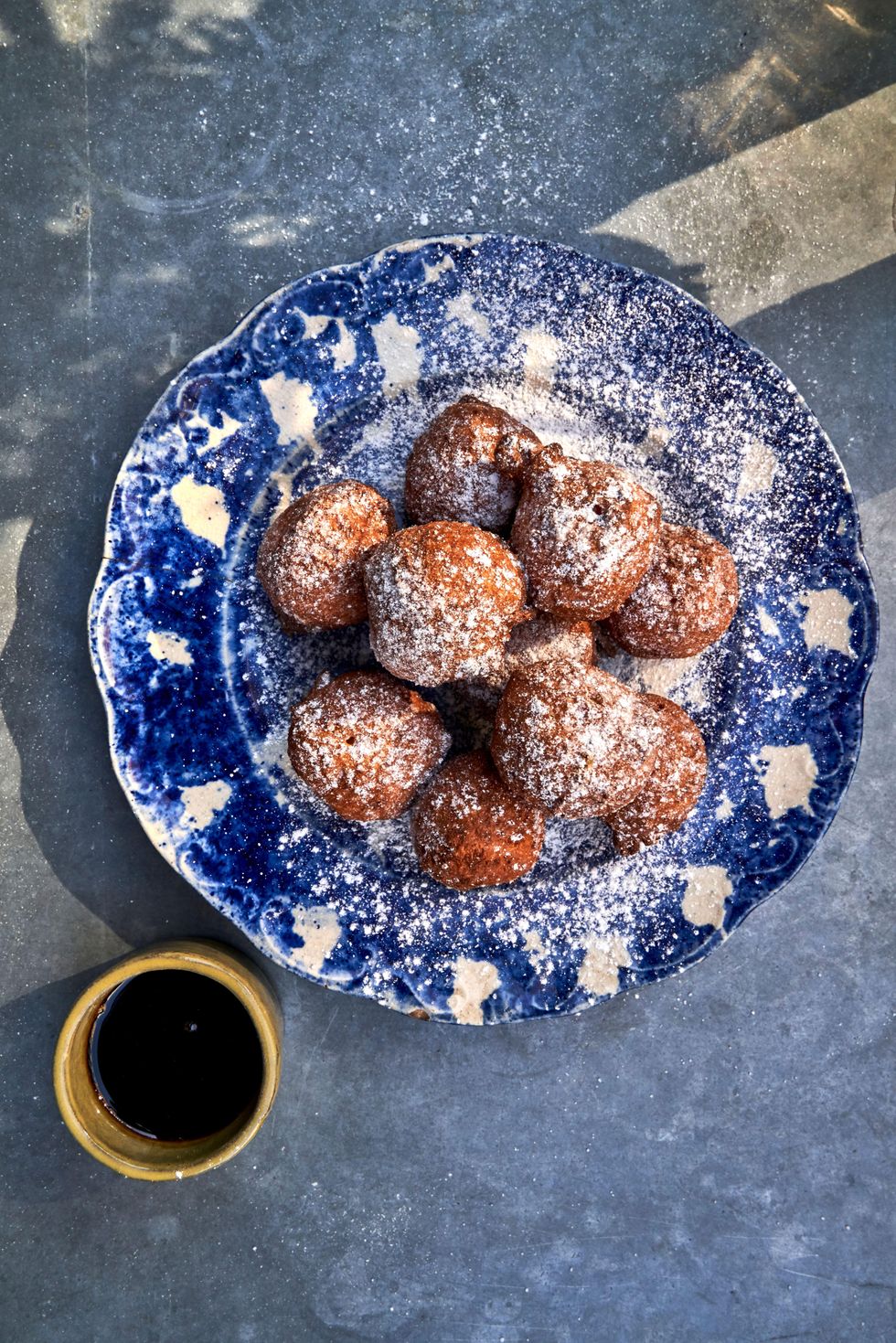 Ingredients:
1 ¾ cups fresh whole milk ricotta cheese, drained in cheese cloth overnight
¾ cup unbleached all-purpose flour
¼ cup apricot liqueur
4 large egg yolks
⅔ cup confectioners' sugar, plus more for sprinkling
Zest and juice of 1 lemon
1.2 teaspoon fine sea salt
Vegetable oil, for frying
¼ cup pomegranate molasses, preferably Al Wadi brand
Directions:
1. In a small bowl, stir together the ricotta, flour, and apricot liqueur. In a large bowl, whisk the egg yolks, confectioners' sugar, 1 tablespoon lemon juice, lemon zest, and salt. Combine the ricotta mixture and egg mixture. Cover the batter and refrigerate for 15 minutes.
2. Preheat the oven to 325°F.
3. In a dutch oven, heat 2 1/2 inches of the oil to 370°F over medium-high heat. Using an ice cream scoop or a large spoon, shape the dough into golf ball-size balls and carefully drop them directly into the oil, working in batches to make sure they do not touch. Fry each one until golden, turning so evenly browned, 6 to 8 minutes. Throughout, keep an eye on the oil to make sure the temperature stays steady and does not get too hot. Remove the fritters from the oil with a slotted spoon and transfer to a paper towel-lined plate to drain. Place the finished fritters on a rack on a sheet pan in the oven to keep them warm while you make the rest.
4. When the entire batch is done, sprinkle with confectioners' sugar, drizzle with pomegranate molasses, and serve.
Il Buco Vita
Il Buco Vita
Il Buco Vita
Il Buco Vita
Il Buco Vita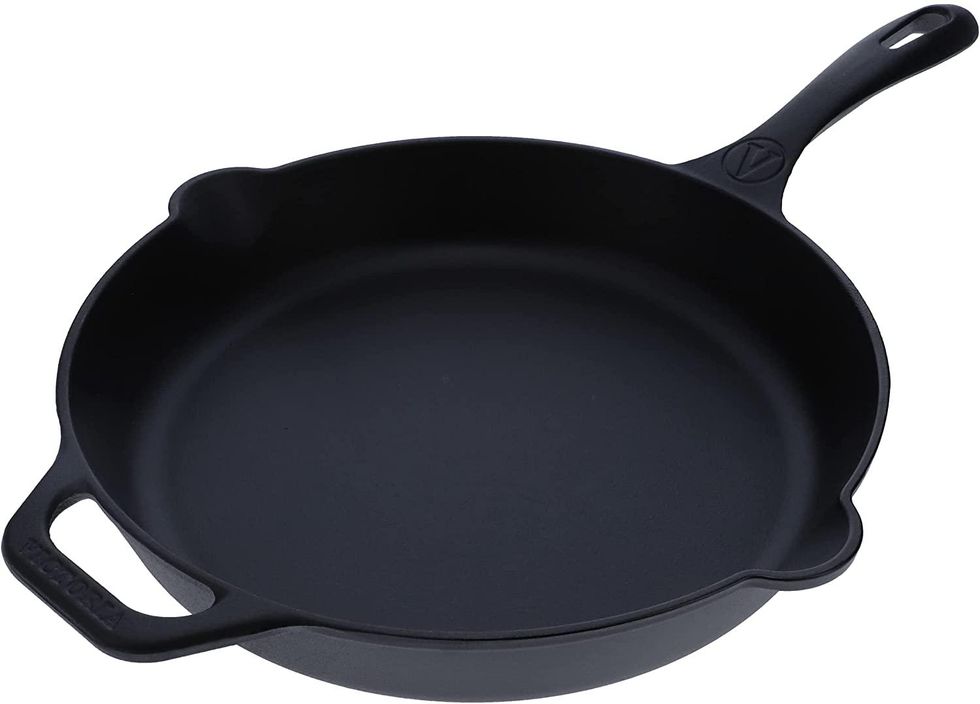 Victoria
Al Wadi