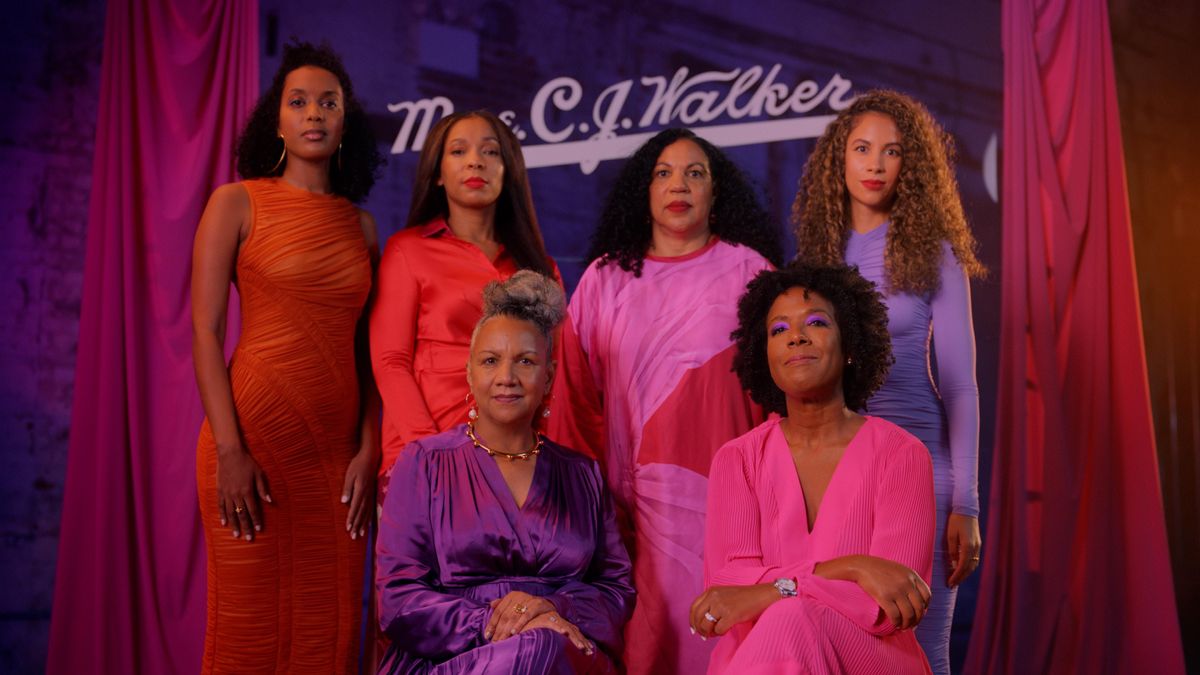 Hair
Madam C.J. Walker's great-great-granddaughter is ushering her hero product into a new era.
What does legacy mean to the team behind Madam by Madam C.J. Walker? In essence, it's everything. For journalist and historian A'Lelia Bundles, helping to build a beauty startup is basically joining the family business. As the great-great-granddaughter of Madam C.J. Walker, a career in beauty was always peeking on the periphery, even as she followed other career paths. "I grew up in a household where my mother was vice president of the original Madam C.J. Walker Manufacturing Company and my dad was president of another Black hair company called Summit Laboratories," she tells Coveteur.
At dinnertime, the Bundles family ate with Madam Walker's monogrammed silverware, and on special occasions, they served dishes in her fine china. "There were many things in my life as a child that were reminiscent of Madam Walker," she recalls.
When she began studying at Columbia Journalism School in the '70s, a professor recognized her name (that she shares with her grandmother, Walker's daughter) and asked if she had any relation to the family. When Bundles confirmed, the professor told her that that's what she should write about—and she did, many times over.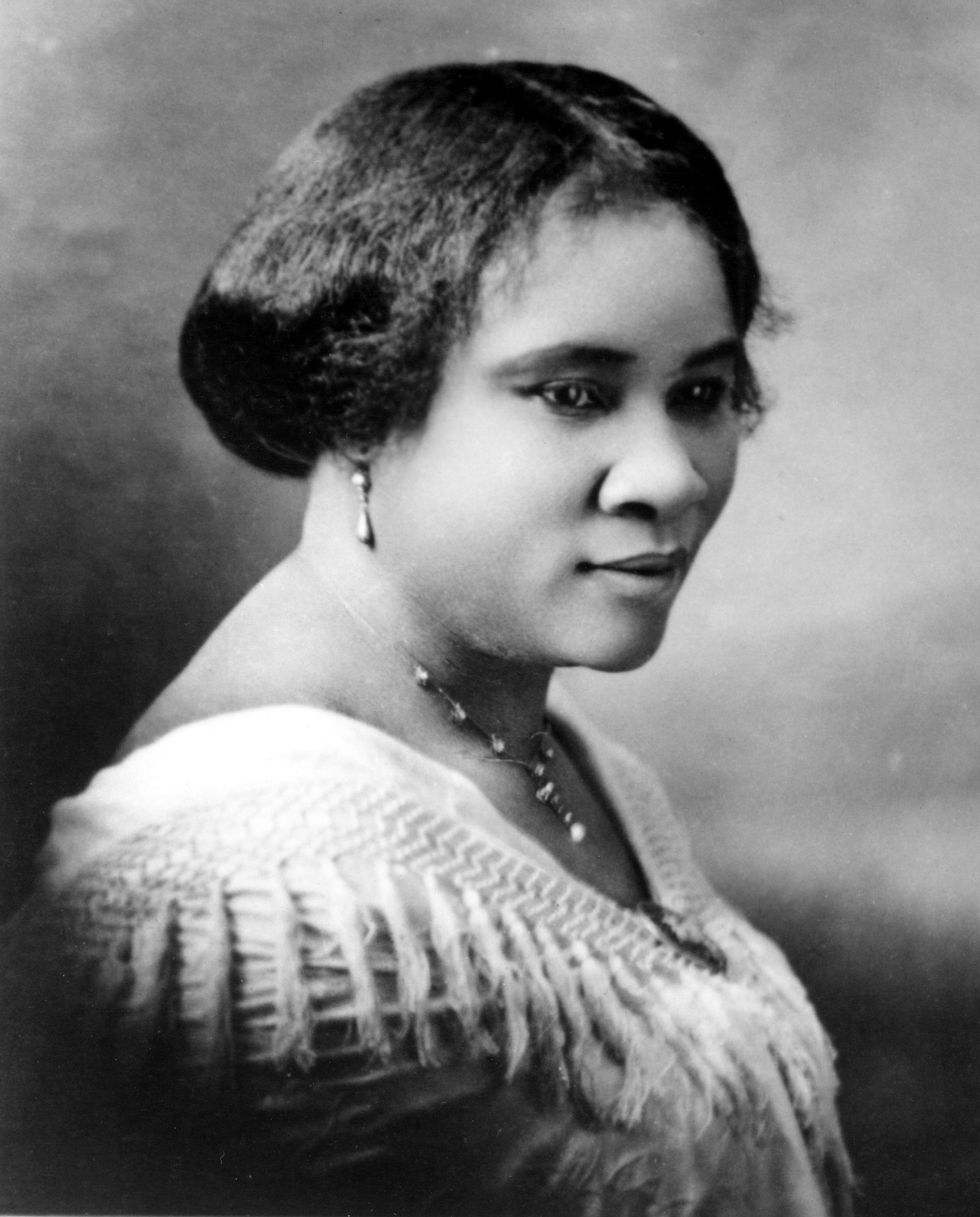 Photo: Addison N. Scurlock/Michael Ochs Archives/Getty Images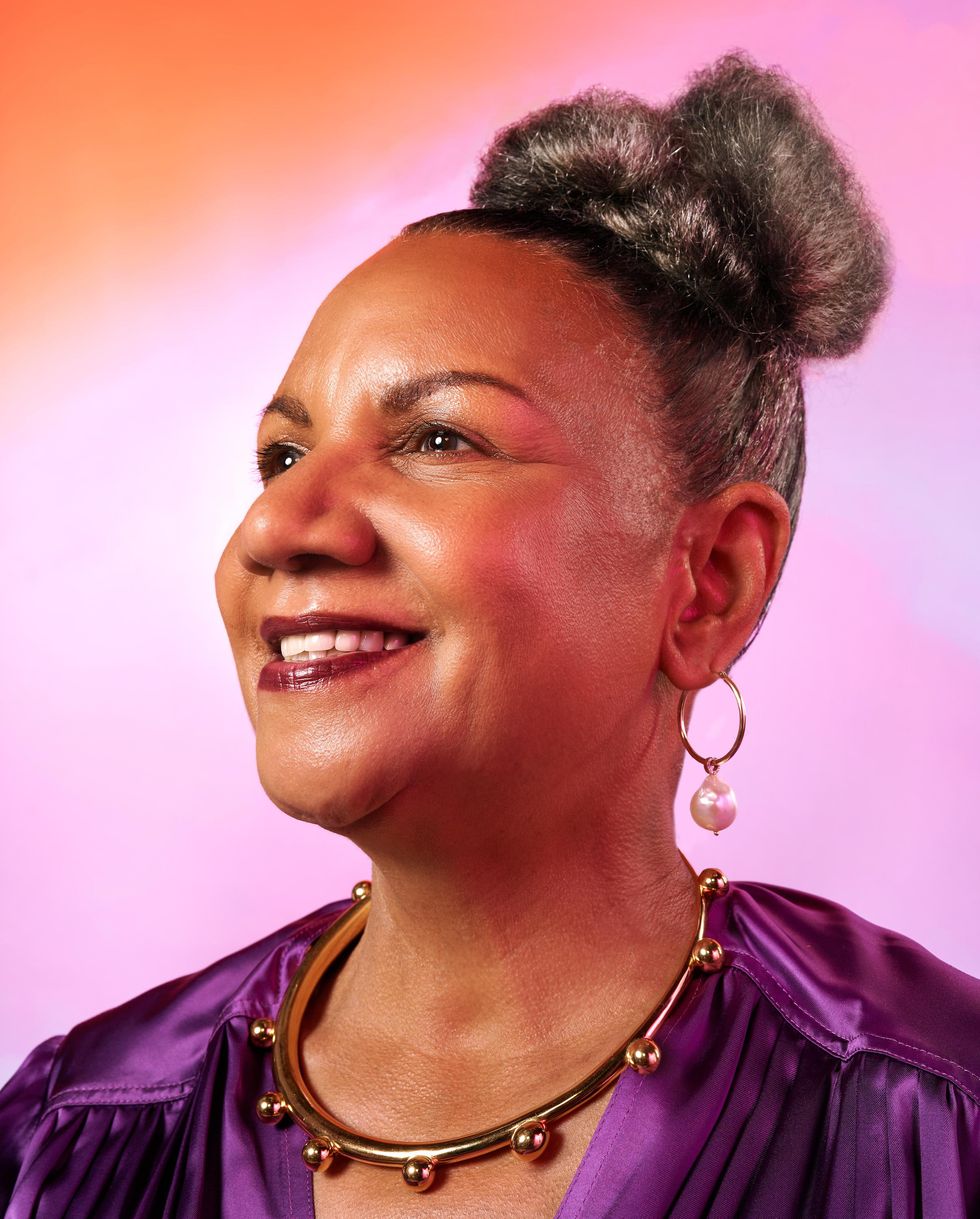 Photo: Courtesy of Madam by Madam C.J. Walker
Madam Walker's story is well worth telling. Today, she's known as the early-20th-century beauty juggernaut who spun hair-care products into gold at a time when products tailored to Black women were particularly scarce. By the time of her death in 1919, she was the first American woman to achieve self-made millionaire status. This sets the scene for Bundles' seminal 2001 biography on Madam Walker, On Her Own Ground. Now, alongside Sundial Brands (the company behind Shea Moisture) and Walmart, she's helping to write a new chapter of Madam Walker's legacy with Madam, an 11-product scalp-centric hair-care line geared toward coarse and curly textures.
The new range transposes Madam Walker's story into a contemporary setting. "When she started more than 100 years ago, most people didn't have electricity and indoor plumbing. So, the whole idea of washing your hair and doing your hair was very different," Bundles explains. "What she created with her original formula was really revolutionary for the time. But this century, we have new science and technology."
That's where Madam comes in. Part of continuing Madam Walker's hair-care legacy meant putting a modern spin on the Wonderful Hair Grower, the oil that catapulted the original brand to success. Their Wonderful Hair and Scalp Balm-to-Oil was designed to put a new twist on Walker's hero product, says Sundial CEO Cara Sabin. "Having a product that kind of shapeshifts was the foundation," she explains, likening it to a remix of the original.
So, how does a brand with century-old roots stand out in the now-dense Black hair-care market? There's no shortage of options, but what's sorely lacking is history—Bundles and Sabin are filling that void by bringing a version of Madam Walker's formulas and philosophies into 2022. "We hope that when people pick up that jar, they feel that confidence, tenacity, perseverance, and innovation that she represented," Bundles shares. "Every morning when we do our hair, it's one way that we can honor all of the ancestors who have been paving the way for all of us, because all of our ancestors are in our scalps." Ahead, Bundles and Sabin share how bringing Madam to life changed how they look at legacy.
How did your partnership come to be?
Cara Sabin: "As we sat down to brainstorm what this line would be, A'Lelia had sent us a wealth of information: articles, historic ads, and a treasure trove of history on Madam C.J. Walker and her legacy. A'Lelia's a historian, so it was really rich information and we were immediately drawn to the Wonderful Hair Grower, which is really the iconic product [from Madam C.J. Walker's initial line]. When we started to build out the line, that was the crown jewel. From there, we took cues from a lot of her original formulations, which paid a lot of attention to the health of the scalp. We didn't see anything in the market that was addressing textured hair's scalp care, so that was the initial impetus."
A'Lelia Bundles: "Cara really tapped into Madam Walker's core mission from the beginning, and because Cara has such an extensive background from working in the beauty industry, she totally got a way to differentiate this line from everything else that's on the market by looking at the scalp, healthy hair, and ways that give women styling versatility. We're putting all those things together with new science, technology, and innovation, so this is a really revolutionary line of products that takes Madam Walker's original idea of healthy scalp and hairstyling versatility and adds 100 years of research and development."
How are the self-care philosophies that Madam Walker evangelized woven into the brand's DNA?
AB: "When she was starting, she realized that there weren't many commercially available products for Black women. She was also trying to solve some of her own issues—she was having problems with dandruff and scalp infections, so she knew that she couldn't have healthy hair unless she had a healthy scalp. That's directly related to the products and formulas now. She knew that women not only wanted products that worked, but they wanted to feel empowered and confident about the rest of their lives."
CS: "At Sundial, we talk a lot about legacy, and our mission to create generational wealth, so imbued in the way we operate is this great respect and care for legacy. In this instance, it was obviously the legacy of Madam C.J. Walker, with A'Lelia's very generous time and brainpower. But even the legacy of the Dennis family, who founded Sundial Brands. So for me, this was exciting to bring to life because of the importance that Madam Walker has in our lives and in history, not only for Black people but for Americans. It felt like we were doing something really, really important."
How has this changed what legacy means to you?
AB: "I grew up in the hair business, but my passion was writing, so I've been able to take those skills that I learned as a journalist and tell Madam Walker's story. It has evolved this last year as we've been creating this line because I felt like I had a partner who got what I was trying to tell on the written page and could translate that into products that would be attractive to women."
CS: "My grandmother, who has since passed away, was a writer as well. She took meticulous notes, kept photos, and was a historian of our family's legacy. So, I could really connect to A'Lelia's great love and care for legacy and her attention to detail. If you know anyone who is a historian, you know you have to get the facts right and you have to do them justice."
Why do you think that Madam C.J. Walker's story is still so resonant?
AB: "I think that it's her perseverance, her courage, and her belief in herself. She said, 'I got my start by giving myself a start.' But the beauty of it, for me, is that she had been mentored by other women and then she was able to mentor other women in turn."
Shop Madam by Madam C.J. Walker:
MADAM by Madam C.J. Walker
MADAM by Madam C.J. Walker
MADAM by Madam C.J. Walker