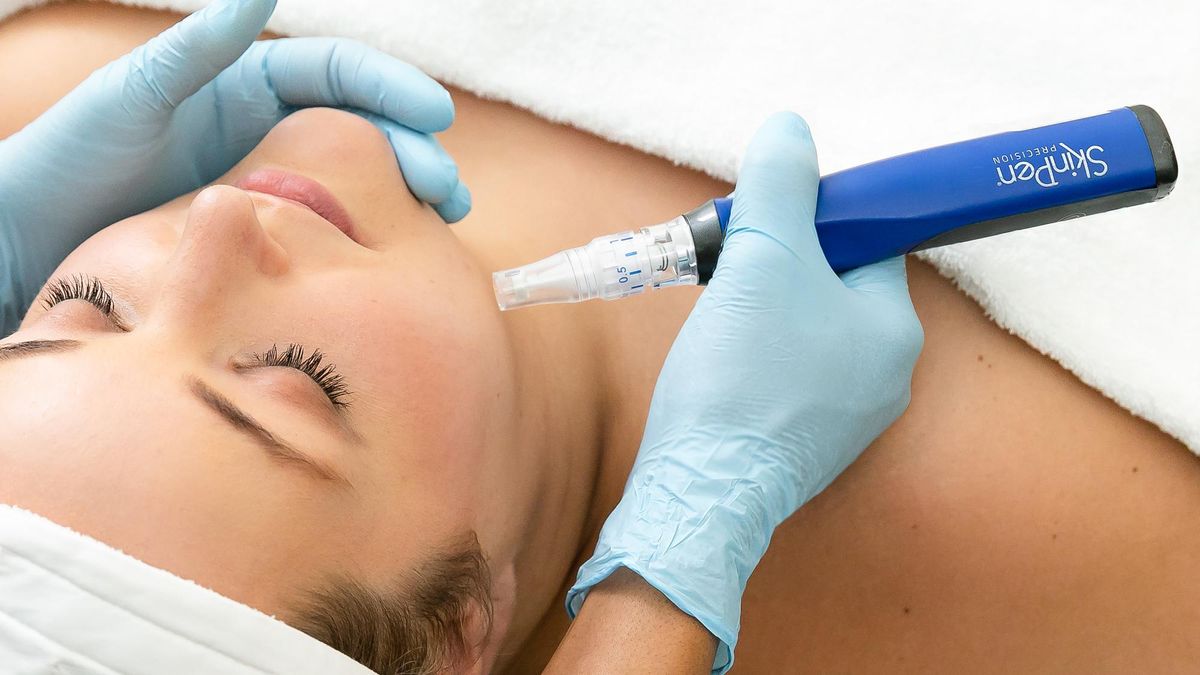 Skin
The Ultimate Skin-Care Hack Is Layering Your Laser Treatments
It's a simple way to maximize the benefits and minimize any downtime.
Laser treatments are popular for a variety of skin goals. These services include everything from boosting collagen production and smoothing fine lines to treating hyperpigmentation and skin tightening. Scheduling these in-office skin treatments is tricky, though. They usually involve some sort of downtime, meaning your skin could go through a stressful period where it's red, flaky, and rough. That's exactly why it's becoming so popular now to layer multiple treatments into single sessions—you'll reap better results overall, while also minimizing any potential disruption to your schedule. "Layering treatments, also known as combination therapy, can be a powerful method to maximize benefits, minimize adverse effects, and even save time for clients," says Sam Pang, an aesthetic nurse practitioner at SkinSpirit.
Dr. Julius Few, a board-certified plastic surgeon, considers these interwoven, non-surgical treatment combinations to be "the future of aesthetics." He calls them "Stackable Treatments," a term he coined that calls out their synergistic and complementary usage. "By layering innovative peels, injectables, laser treatments, ultrasound technology, and advanced skin care, the 'Stackable Treatment' approach simultaneously targets the three major components of aging: skin wrinkling, loss of volume, and sagging," Dr. Few tells Coveteur.
"You're already going to be down once, so let's go ahead and take advantage of the downtime and enhance the effect of all the treatments," reasons Dr. Corey L. Hartman, a board-certified dermatologist. "As long as we're not doing anything that will be detrimental to the other treatment or too aggressive [for the skin], we know that we're going to get an added benefit from the synergy of different technologies used at one time." This might mean opting for microneedling, which promotes collagen production in the skin, alongside radiofrequency, which tightens the skin by stimulating elastin production.
Ahead, we speak to skin-care experts in order to break down four of the best layering treatments that'll have the greatest impact on your skin.