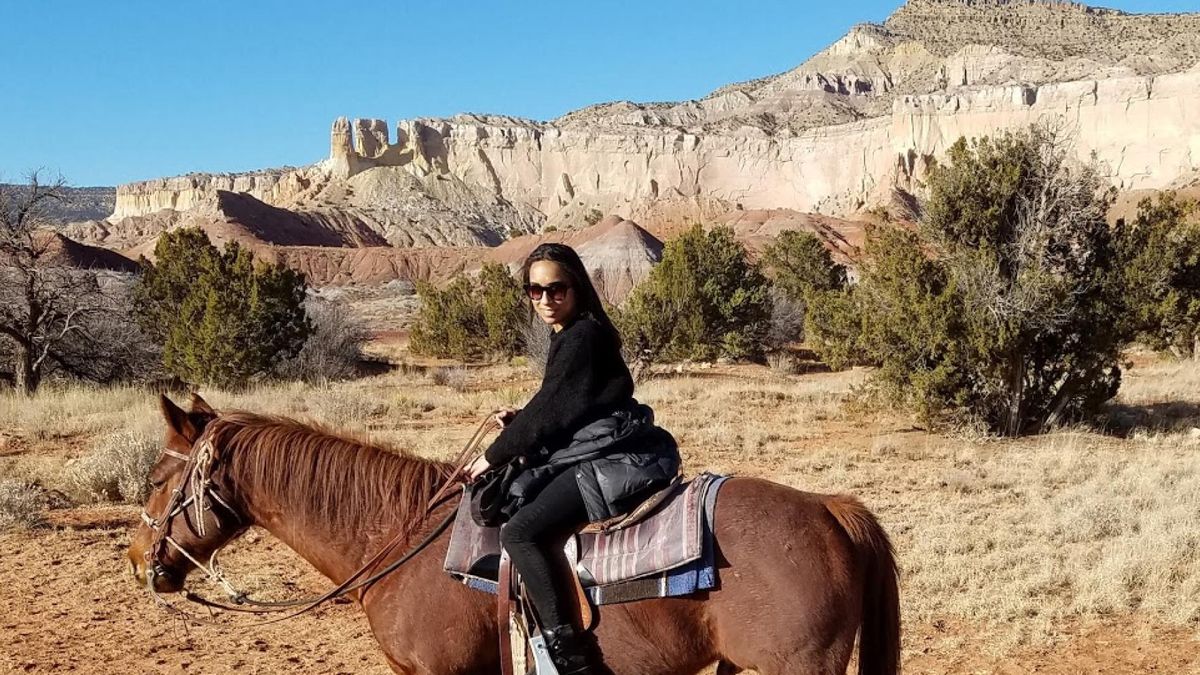 Beauty Field Guide
The founders of the skin-care brand Ayond on where (and how) to relax and recharge in the desert.
Welcome to Beauty Field Guide, a series that explores the best beauty treatments and wellness experiences that a place has to offer, through the lens of our favorite cultural insiders. This week Shani Van Breukelen and Porter Yates, the co-founders of Ayond, a desert-inspired skin-care brand, take us to their favorite spots in the Land of Enchantment.
While to some the desert may be a site of scarcity, to Shani Van Breukelen and Porter Yates, the founders of Ayond, it's a place that is full of abundance. After suffering burns from a kitchen fire and spending a month in the ICU, Shani realized how difficult it was to come by effective balms and lotions that soothed stressed skin. Tapping into the natural resources around them, the couple—who split their time between Brooklyn and Santa Fe—turned to the desert plants for healing. Shortly thereafter, the duo created Ayond; the brand's products are formulated with sustainably sourced desert botanicals and organic oils that work in tandem to repair and replenish the skin's barrier.
Ahead, Shani and Porter take us on a trip through the desert of Sante Fe, stopping at all their favorite wellness and beauty spots along the way.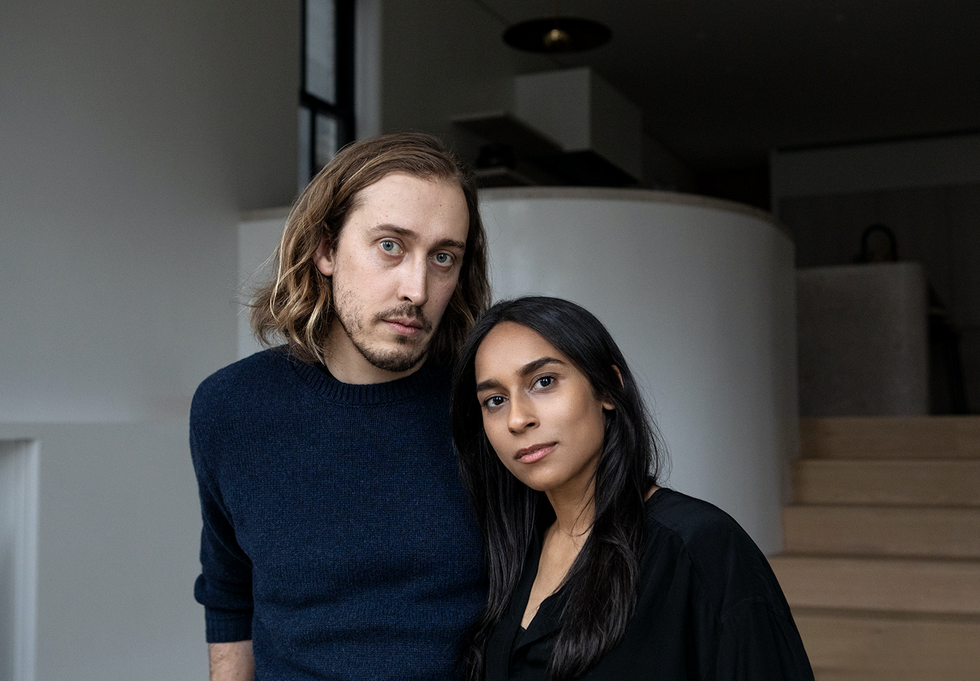 Photo: Courtesy of Ayond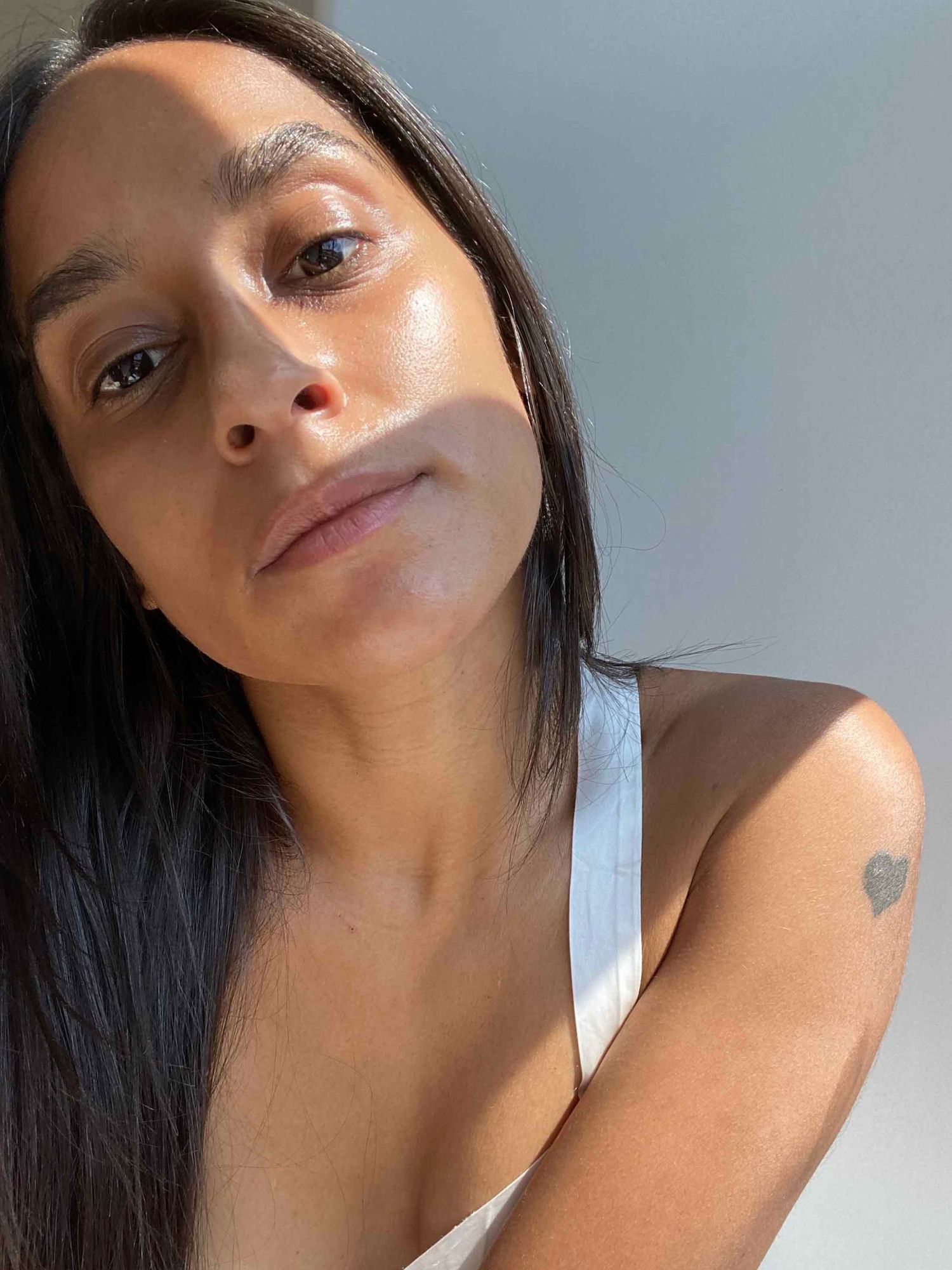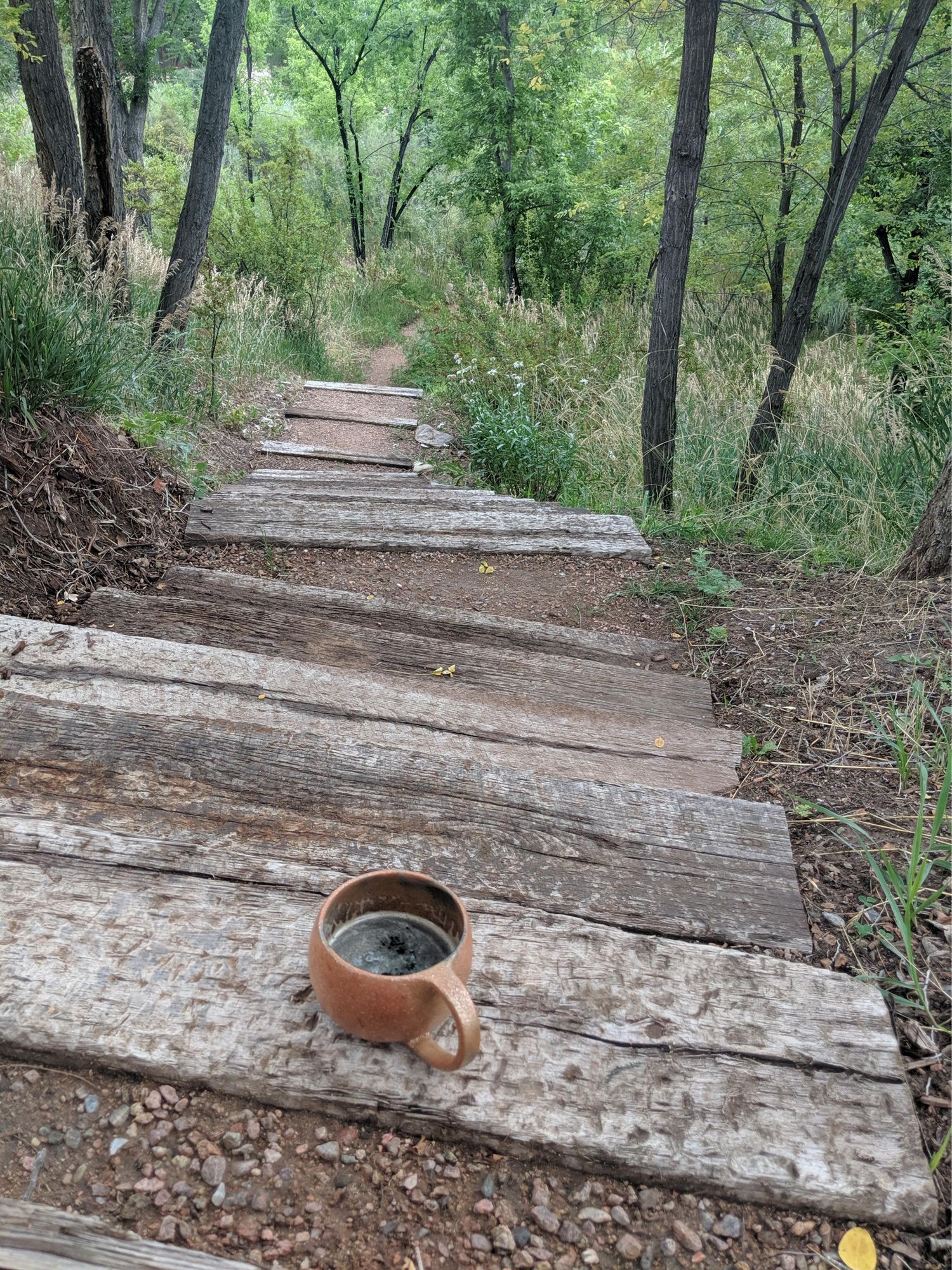 "Togetherness is just as important as alone time. Owning your own business and having to wear so many hats can easily create stress, so we like to take a moment in the mornings to do our own routines before really getting into our day together. Porter usually stays up later than I do, and I wake up earlier than he does, so having this time is very simple and flows really well. I like to start my day by moving my body, doing my skin-care routine, and enjoying coffee outside—even if the weather is not ideal." —Shani Van Breukelen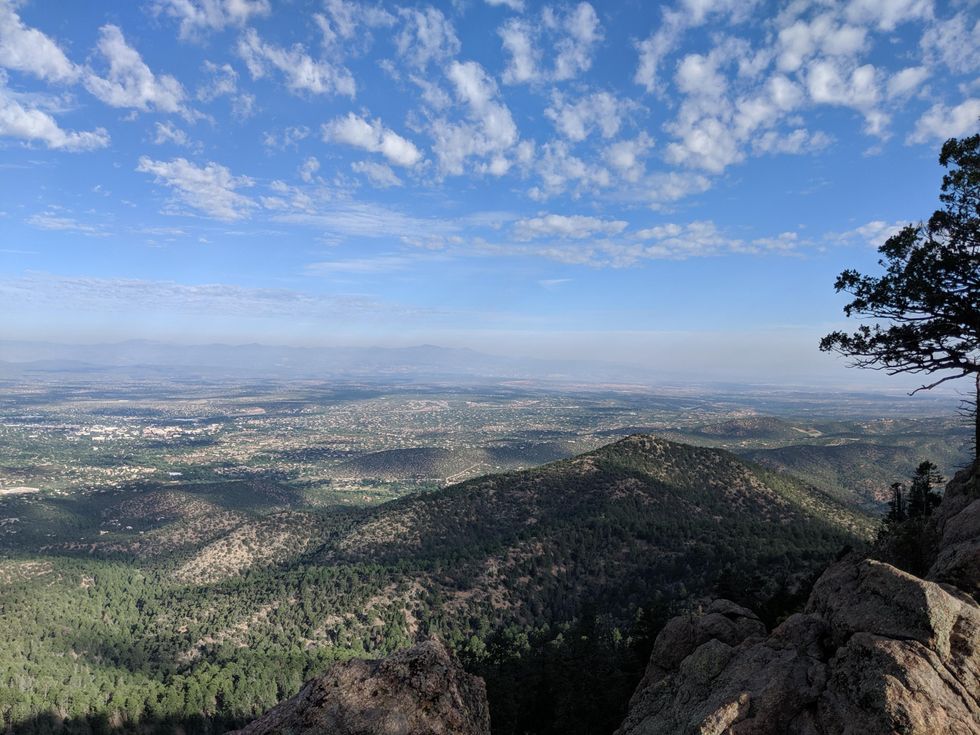 Top of Atalaya Peak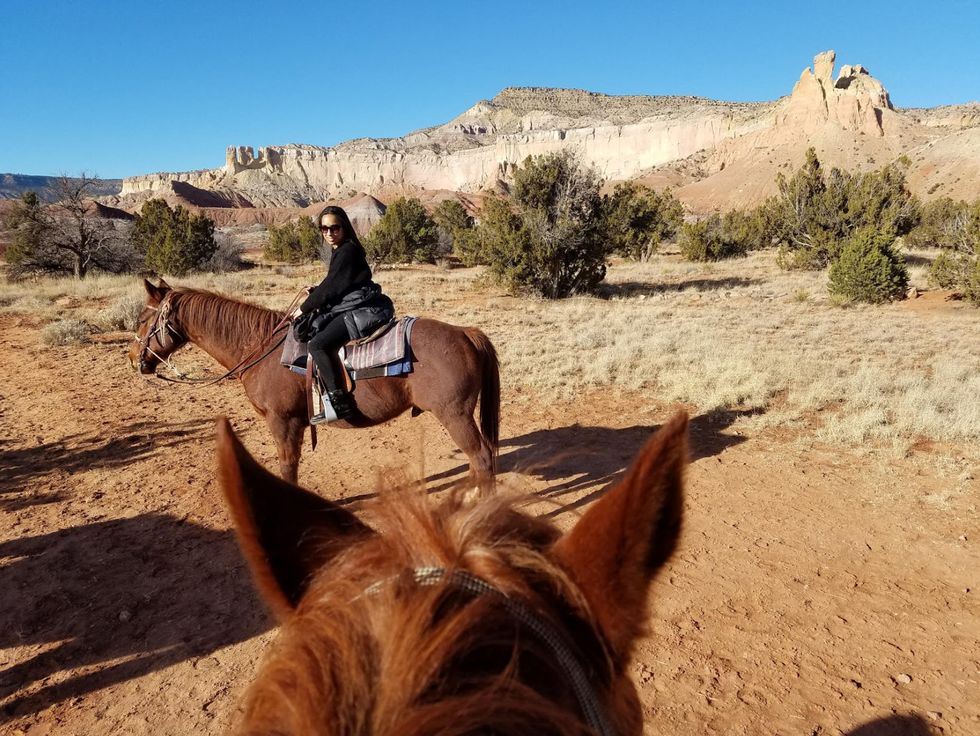 Shani horseback riding at Ghost Ranch near Abiquiu
"When we're in Santa Fe, it's easy to feel grounded, life is a bit slower here, and having the outdoors so easily accessible helps me to feel recharged and relaxed. There are so many places to hike, take short trips, go horseback riding, or simply walk around town. No matter where you go, you always have to be prepared for an instant downpour during the summer months in New Mexico. Monsoon season goes from July until September and it is such a magical time. The air gets a bit magnetic and feels turbulent. I love that you could be baked in sunshine one minute, then completely soaked the next. After the rain, all the land seems to emit the most lovely ozonic scent, which I try to savor every time—it's the most soothing and refreshing smell. Our Metamorph Cleaning Balm was created to capture this aroma and flood skin with intensely nourishing hydration." —SVB
A Stroll Down Canyon Road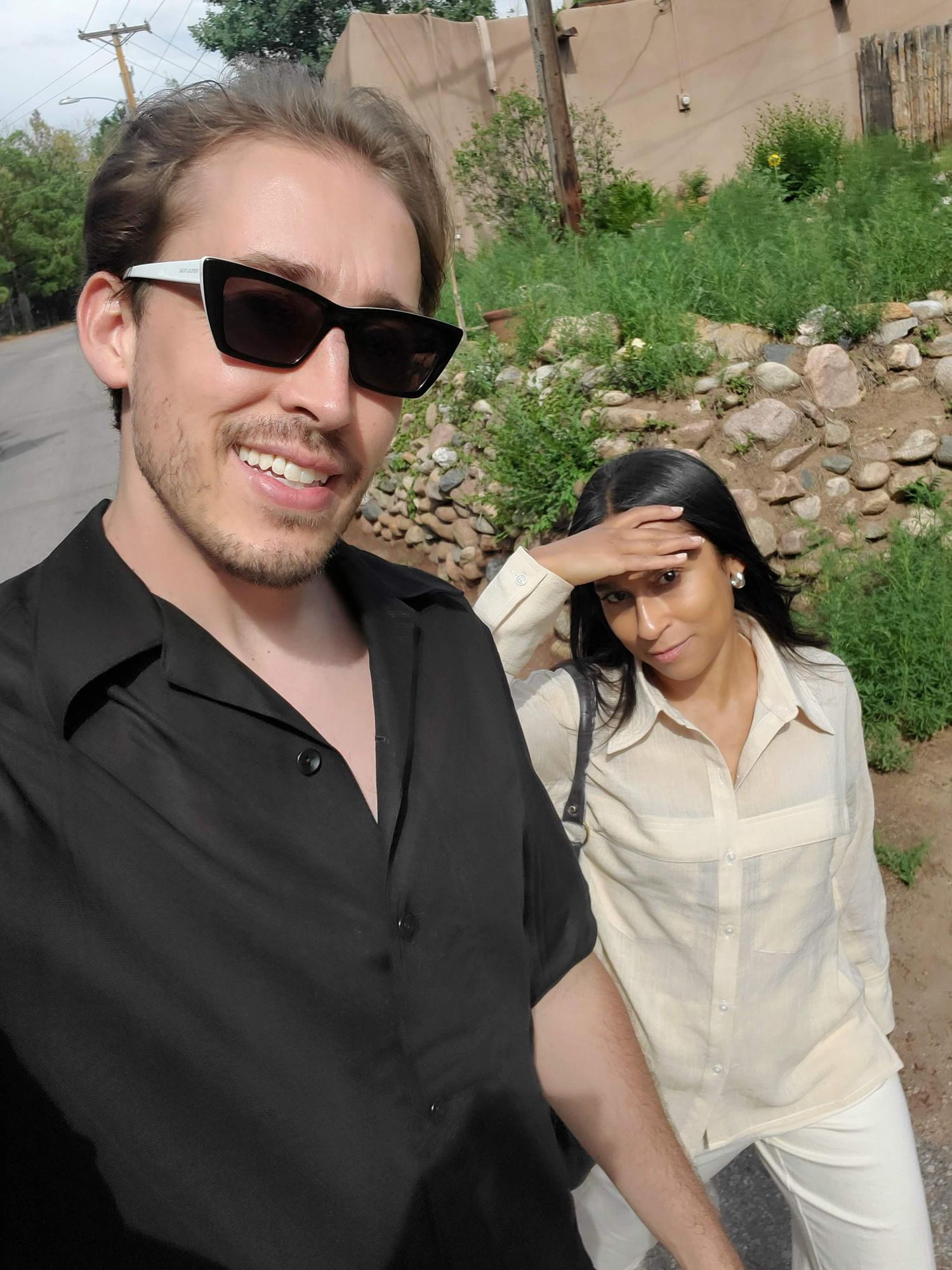 Porter and Shani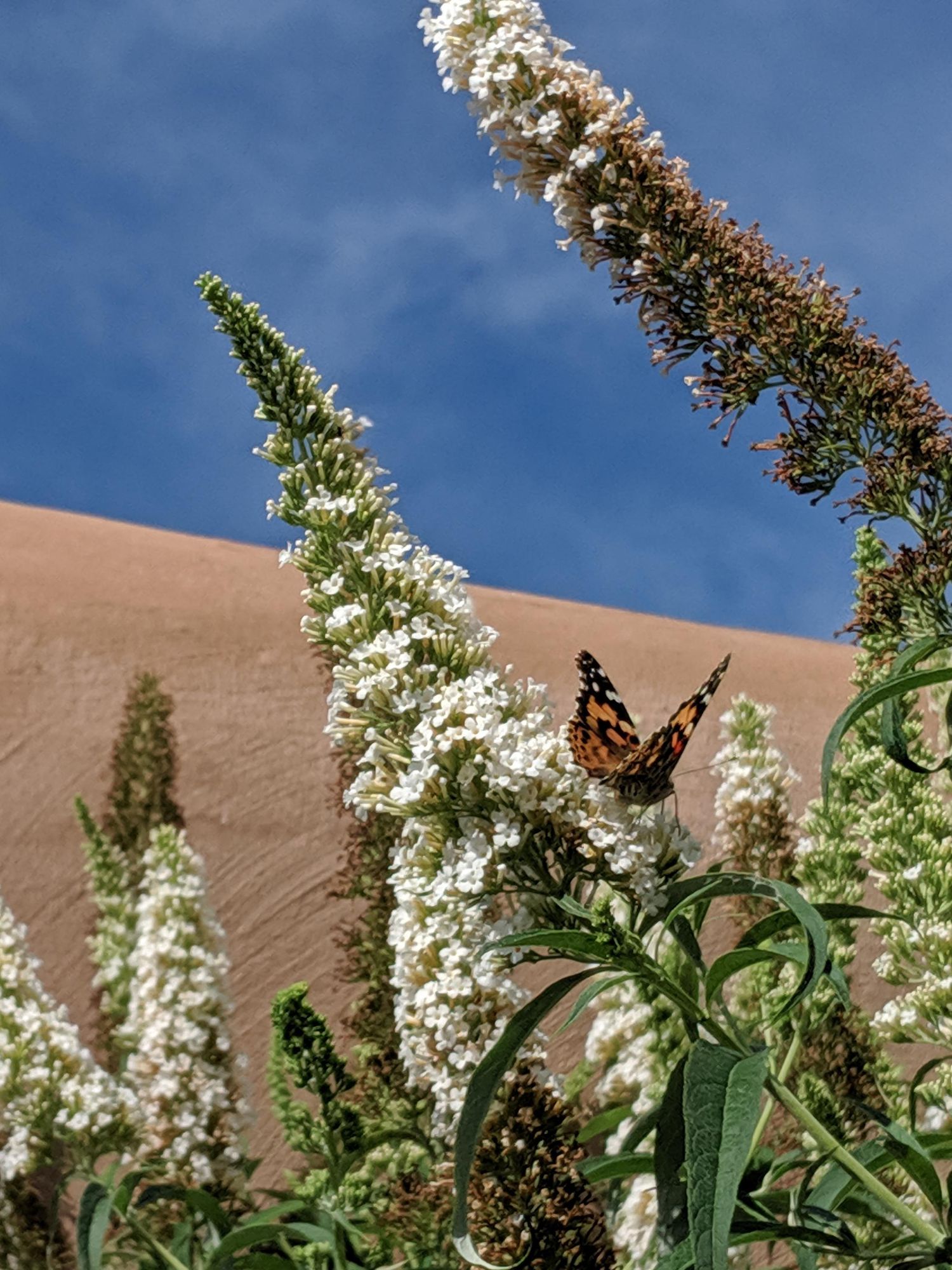 Butterfly Bush
"Taking a walk down Canyon Road always helps us clear our heads. While the air is always quite dry, it is possible to find small oases throughout the city, like the courtyard at Casa Sena. We find Butterfly Bush in bloom in Downtown Santa Fe; our Taos Blue Day Cream uses its extract to help protect against the damage from blue light." —Porter Yates
Spa Day at Ten Thousand Waves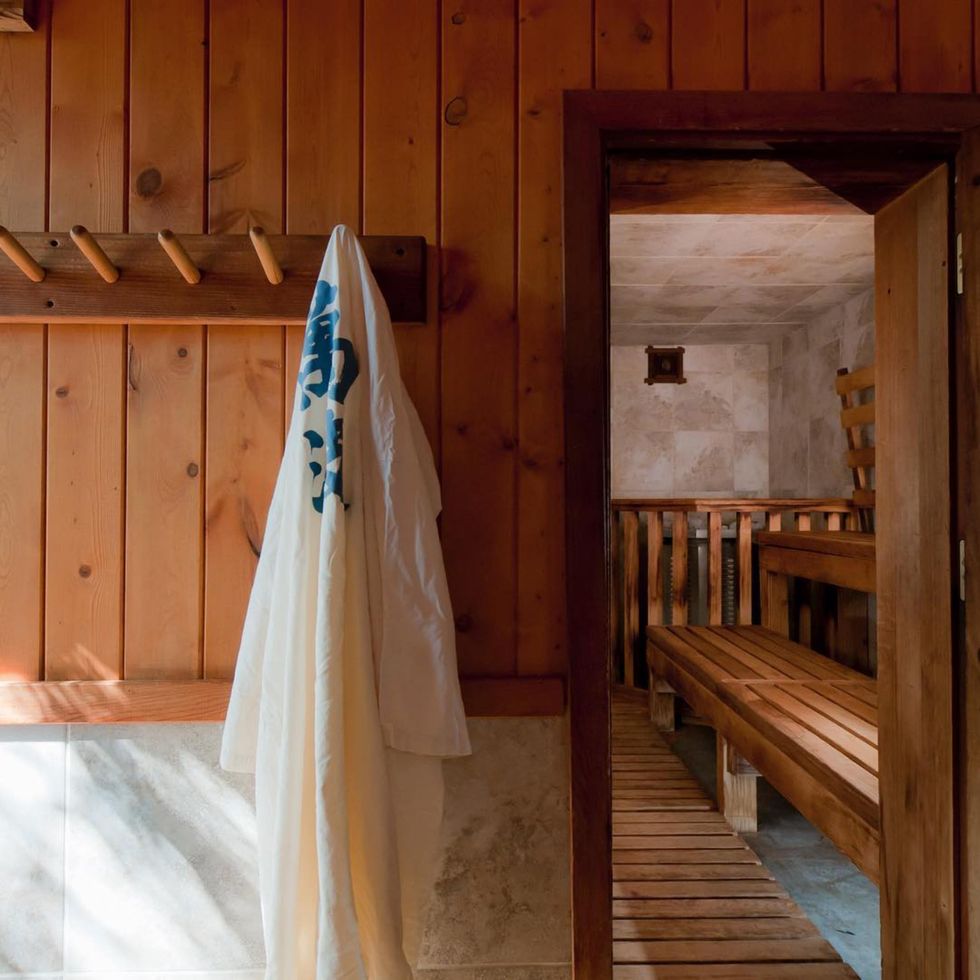 Photo: Courtesy of Ten Thousand Waves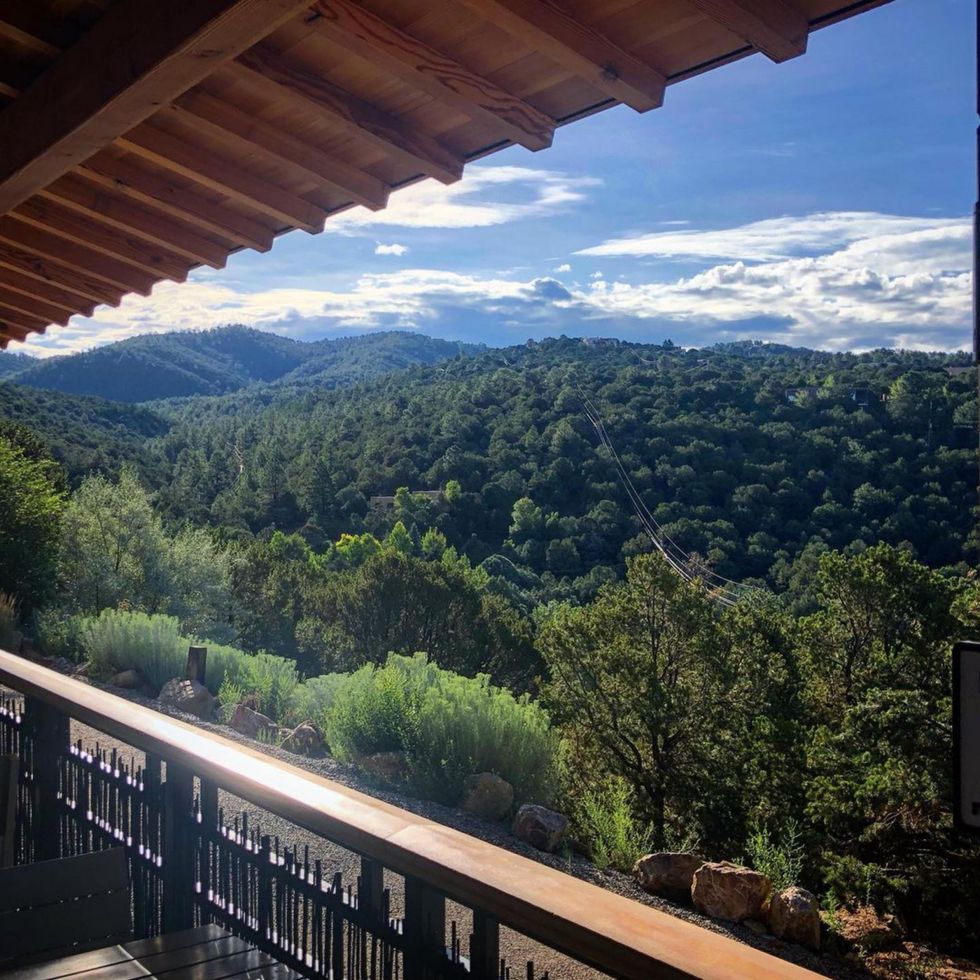 Photo: Courtesy of Ten Thousand Waves
"When I want to treat myself, I love exploring spas old and new. Ten Thousand Waves is located high in the mountains, just outside Santa Fe National Forest. It has the amazing views of the forest that make me feel completely relaxed. Especially if I am hiking, stressed, or have a heavy workout, treating myself to a massage or facial here is perfect for a complete body reset." —SVB
Visit the Santa Fe Art Museum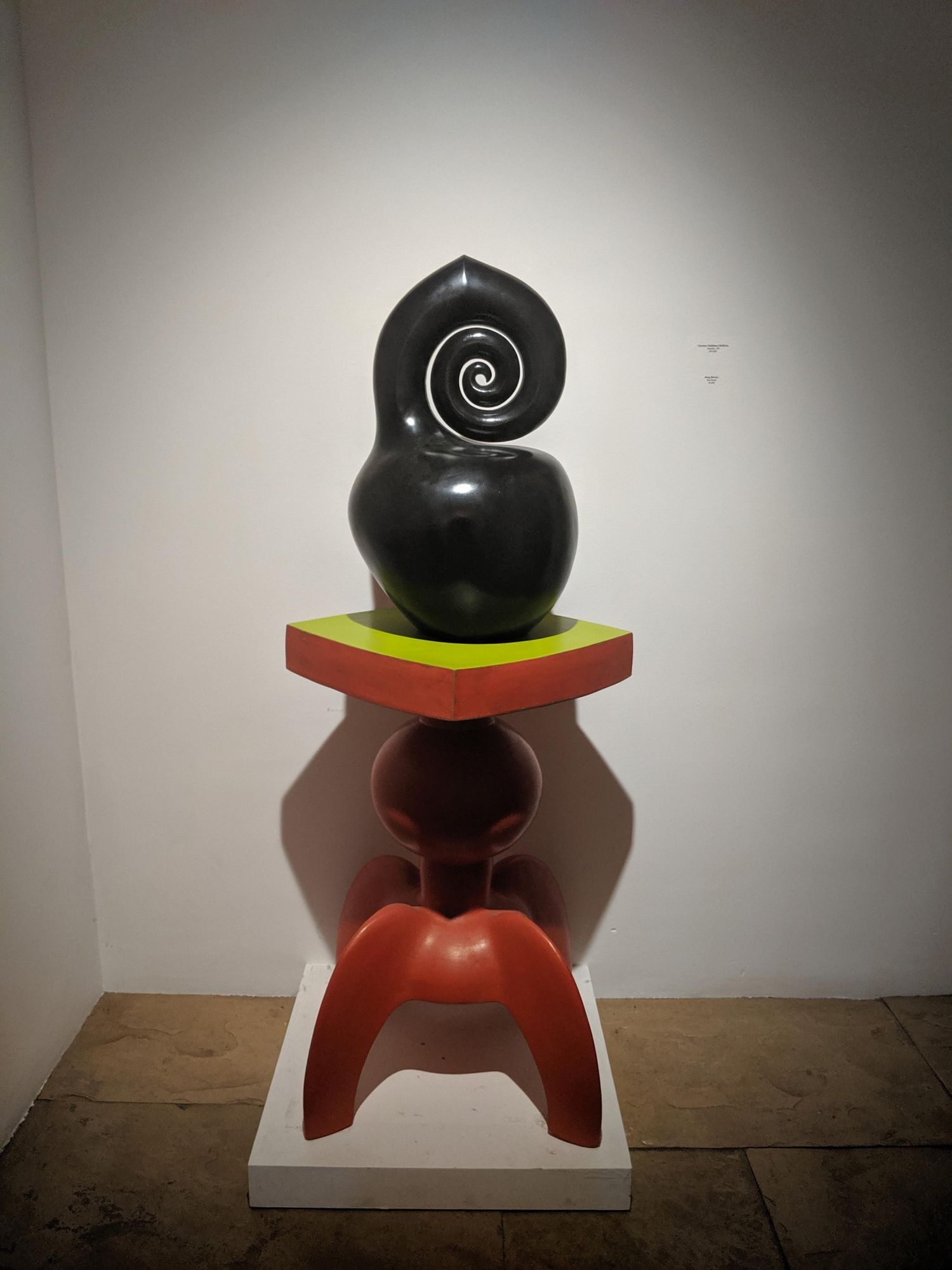 Statue by Christine McHorse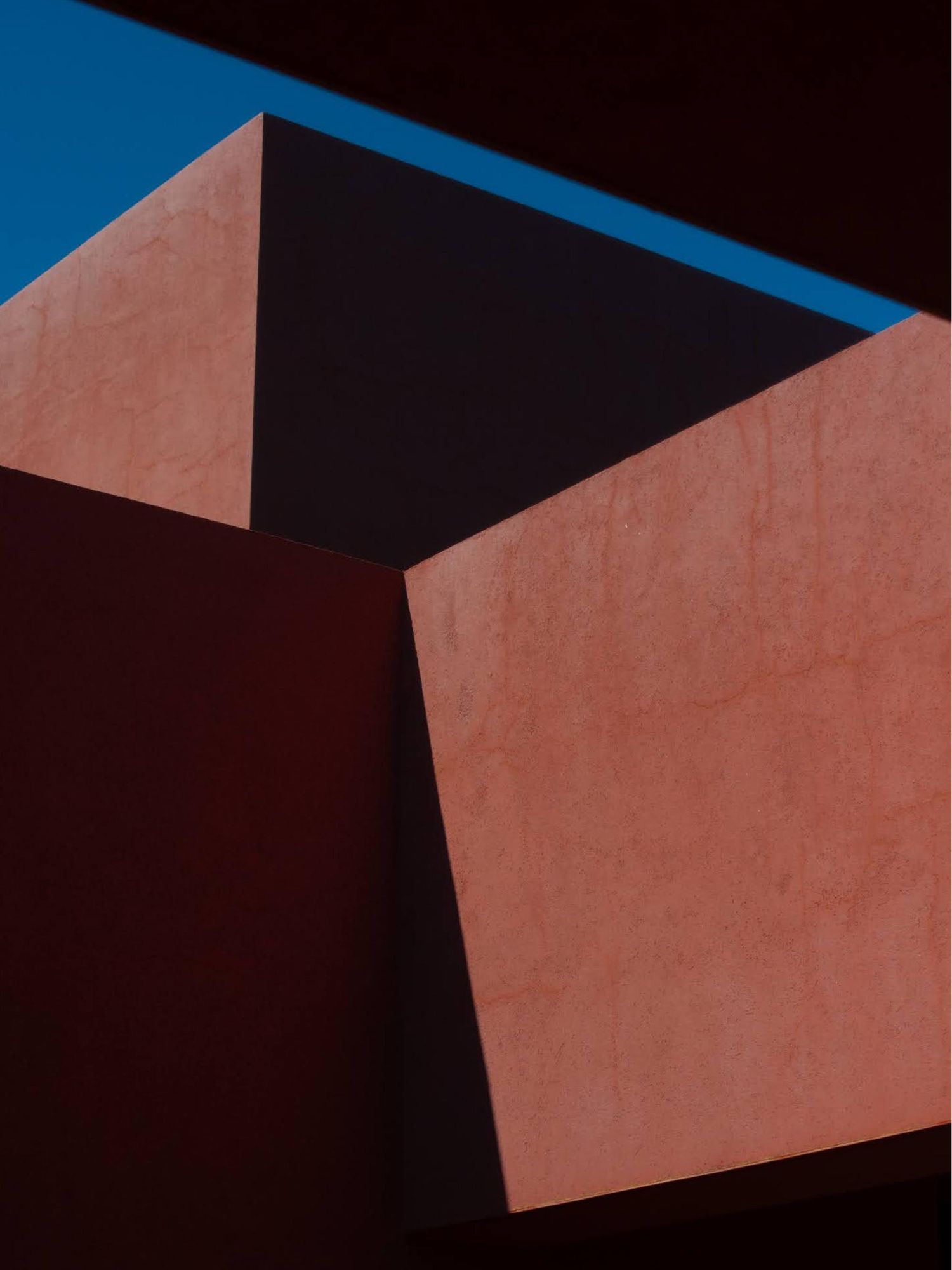 Photo: Courtesy of Santa Fe Art Museum
"Santa Fe is known for its art galleries and architecture. A source of inspiration for us is the Santa Fe Art Institute, which was designed by Mexican architect Ricardo Legorreta. It has such a serene, modern elegance to it that is iconic. I love walking around, taking photos, and noticing the patina of the once vibrant yet earthen hues. This type of color change I love to document for my own creative work, and it is pretty special that only nature and time can give you such unique color changes." —PY
Spend the Night at Bishop's Lodge Resort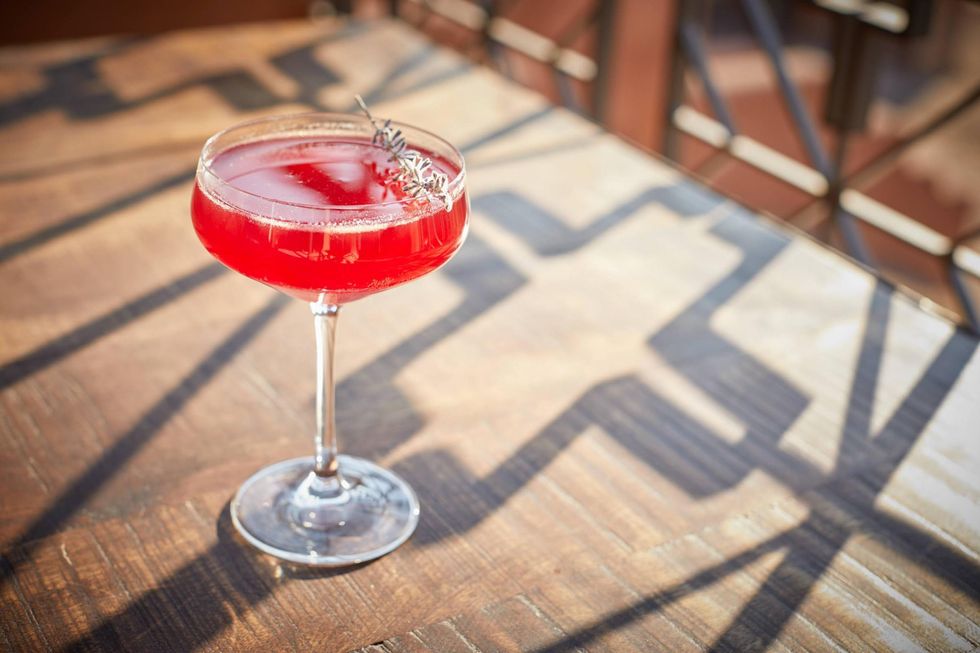 "A new place we got to visit recently and love is Bishop's Lodge. It is a resort located just outside of Santa Fe, and it has some of the most beautiful grounds and their restaurant in the evening is really peaceful." —SVB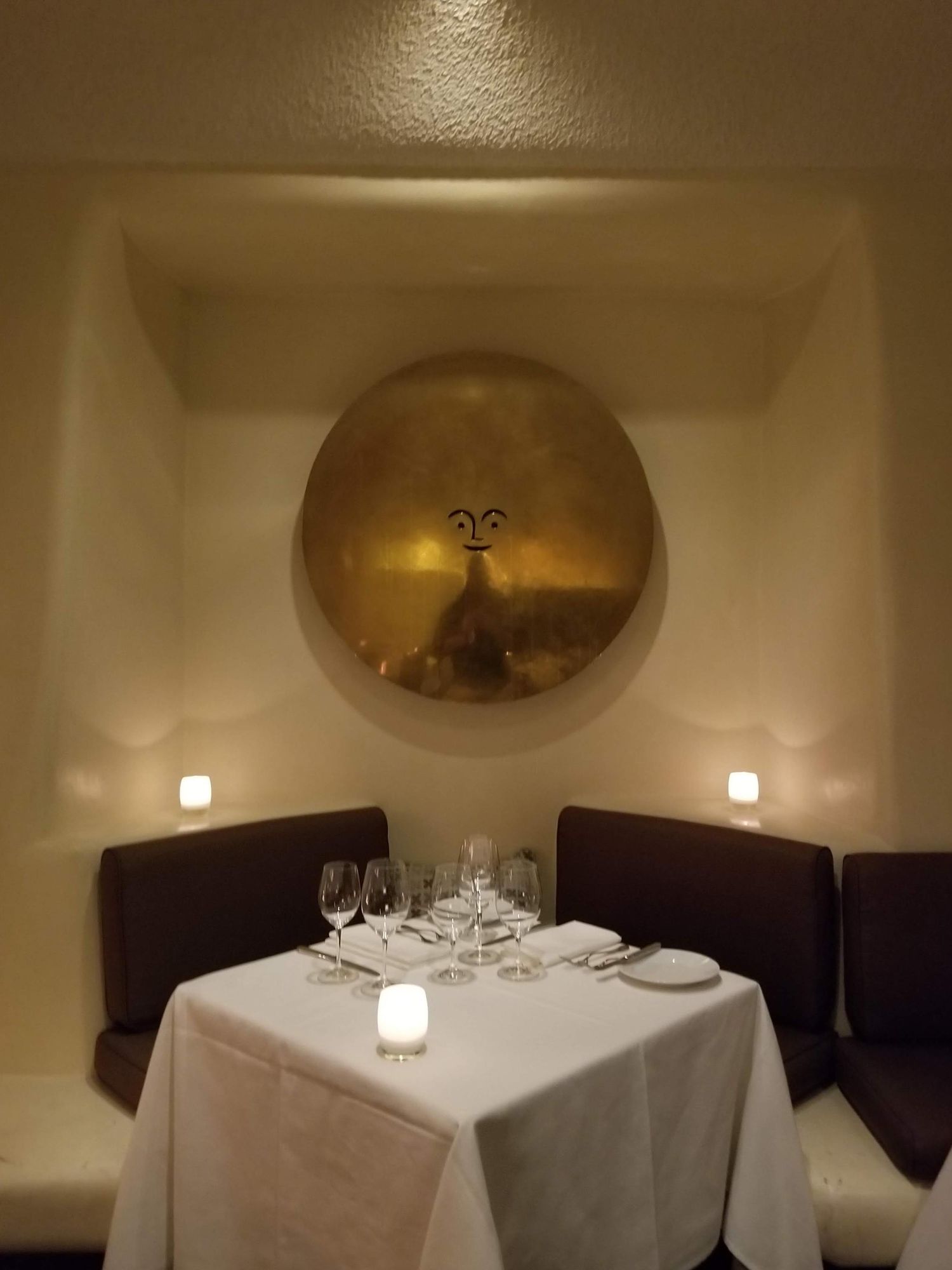 "What's great about Santa Fe is that you can almost always find a dish with local green or red chile; even in the high-end restaurants they find a way to incorporate the ingredients. Chile is addictive, we always have a bit of a chile high after eating a spicy meal. For special moments with family and friends, we'll go to The Compound. The interior was designed by Alexander Girard and has a lot of mid-century modern elements mixed with the traditional style of Santa Fe. It's such a calming atmosphere. It's also one of our favorite places to get a Silver Coin Margarita." —SVB
Photos: Courtesy of Shani Van Breukelen and Porter Yates
Want more stories like this?
Nana Agyemang's Wellness Escape to Sonoma
The Ultimate Austin Beauty & Wellness Guide
All the Must-Do & Can't-Miss Beauty & Wellness Activities In Paris